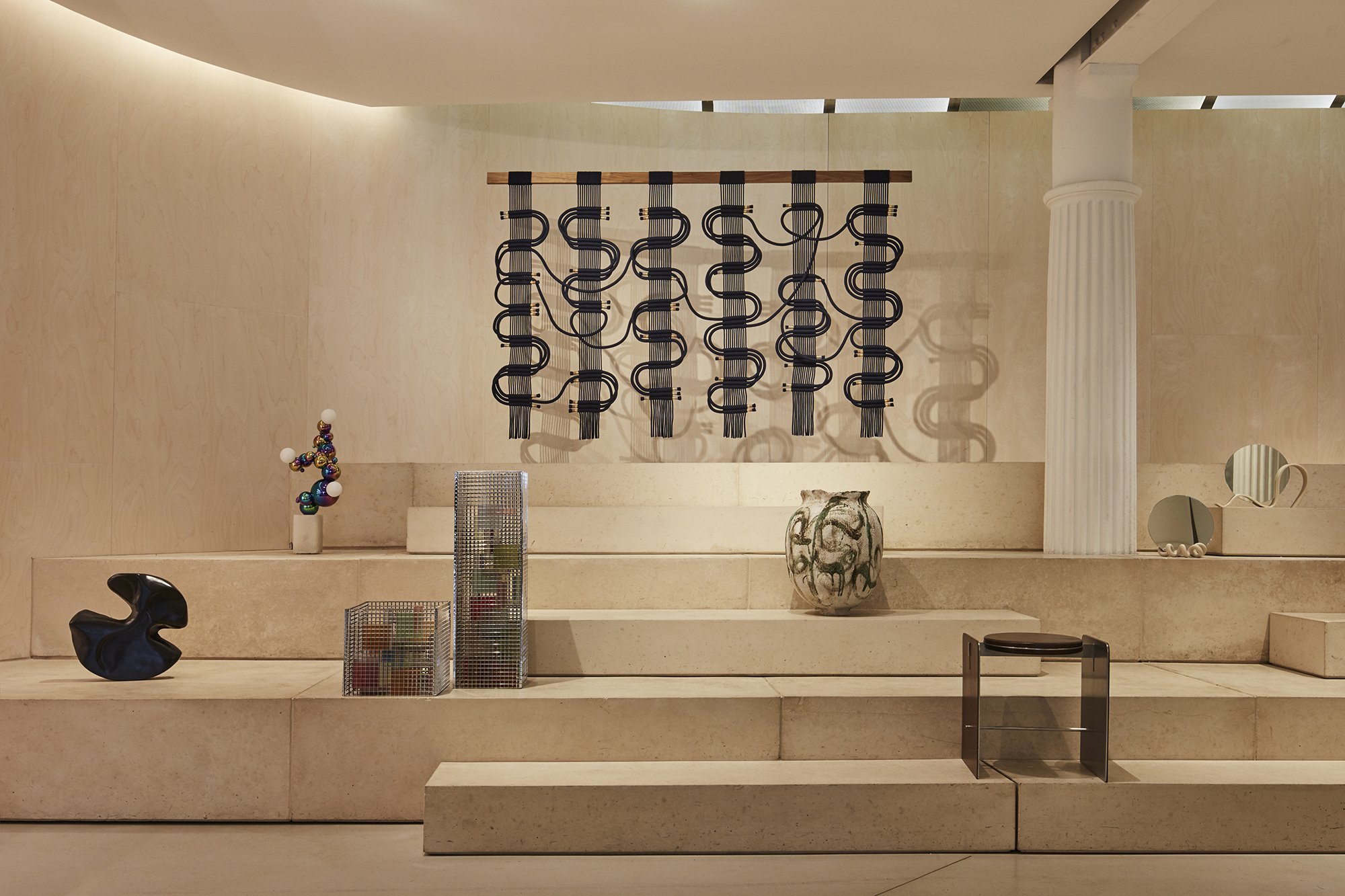 June 9, 2023
Looking Back at NYCxDESIGN 2023
This year's NYCxDESIGN Festival returned to its regular mid-May timeslot with a new level of sophistication. Officially held from May 18 to 25 but also encompassing activities a few days before and after, the multifaceted festival tapped into almost every aspect of design: be it urban interventions championing resiliency or conceptual sculptures unpacking the complexities of authorship.
From major furniture fairs like ICFF and WantedDesign Manhattan to collective group exhibits and independent studios showcases, a renewed exuberance and experimental spirit was joined by a more considered approach to material, process, and form. And yet, exhibitors did not shy away from addressing today's myriad challenges. Here are Metropolis's highlights.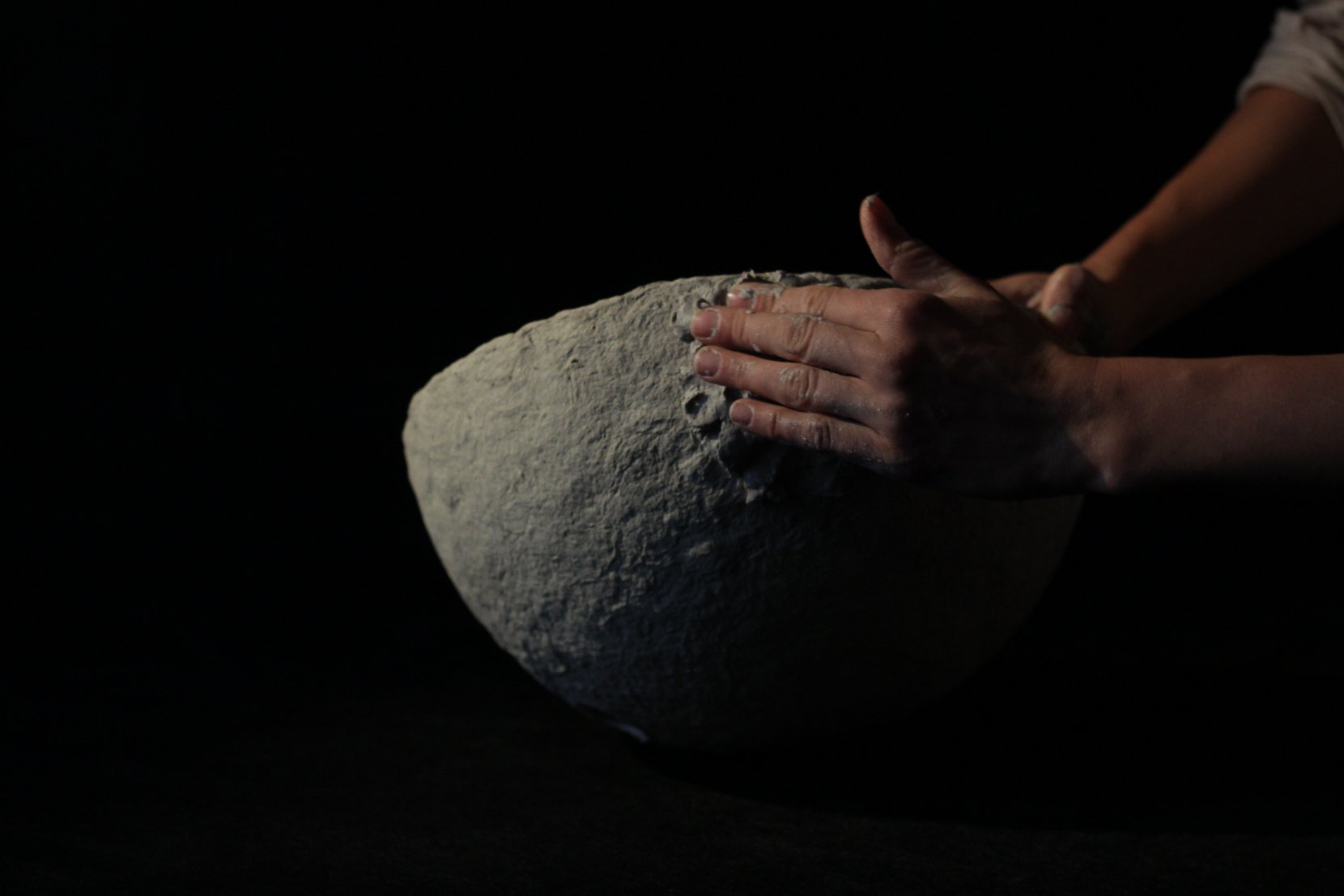 ICFF and Wanted Design Manhattan
At the core of New York's Design Week was ICFF and WantedDesign Manhattan at New York's Javits Center where a number of autonomous talents exhibited distinct wares and special showcases were mounted by cultural organizations or educational institutions.
At the center of WantedDesign was a dynamic display mounted by several government-mandated cultural agencies under the guise of the European Union National Institutes for Culture (EUNIC NY). The Eco Solidarity exhibition showcased nine practices from the continent that have implemented new hyper sustainable strategies to develop object and service concepts that can better facilitate our wellbeing. While Czech designers Martina Havlenová and Filip Mirbauer explored the potential of cohabitating with other vital species through the modular Ruder building component, Belgium-based Studio Plastique investigated the potential of upcycling silicate junk from electronic waste in its Common Sands project.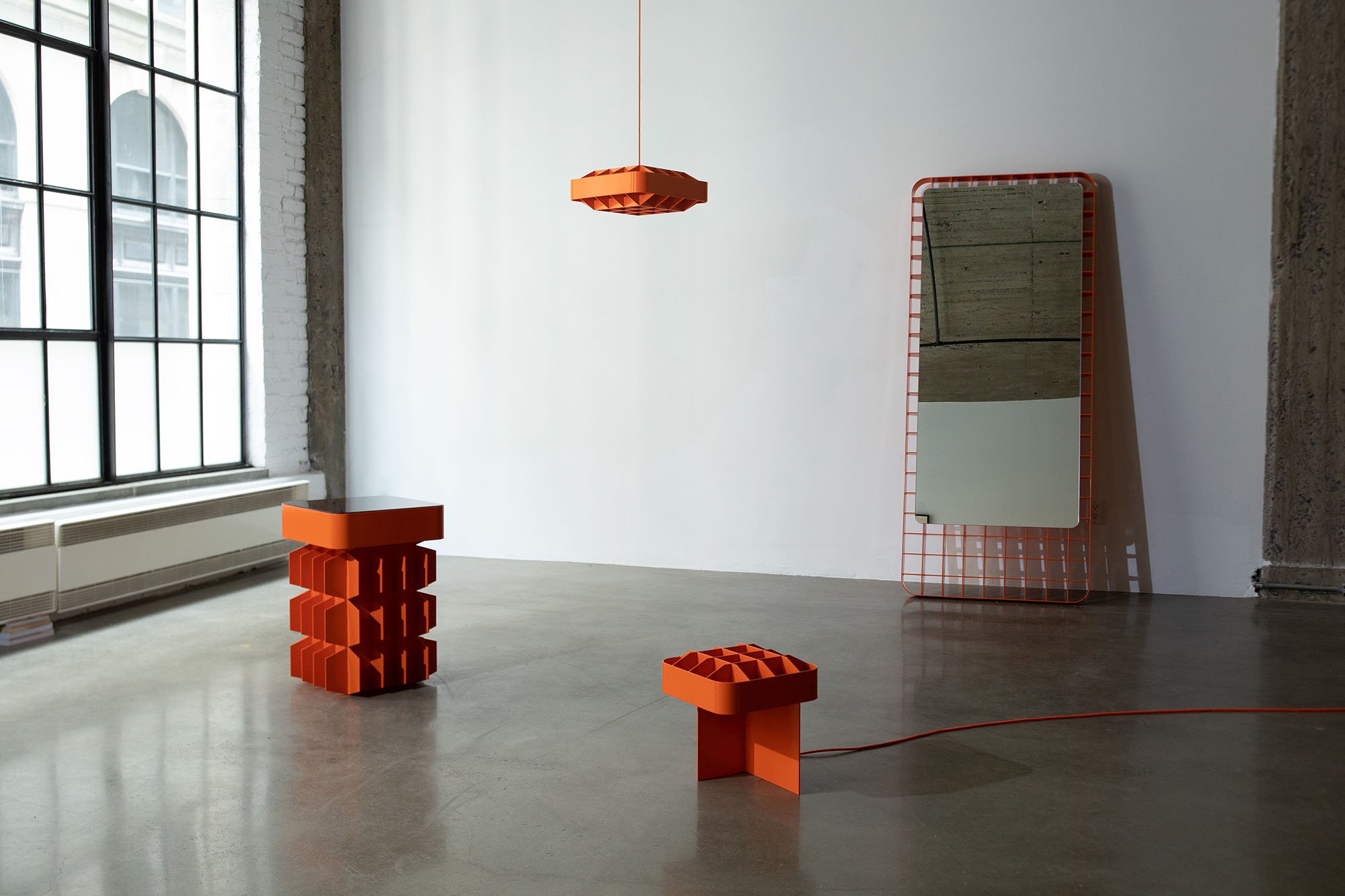 Ukraine designer Victoria Yakusha debuted Ztista, a furniture series that is constructed by hand out of a blend of cellulose, clay, flax fiber, wood chips, and biopolymers following a set of guidelines. The name of the project is the word for "dough" in Ukrainian which evokes the designer's underlying goal of channeling cultural heritage in unexpected expressions of tactility.
Having made its debut at WantedDesign, Nice Condo is the playfully irreverent output of New York–based designer Chris Held, the mastermind behind the Jonald Dudd group show series. Rendering common materials in geometric compositions that are accented by hand-crafted details, new concepts like Camp Chair and the Chuck Clothes coat hanger take on avisceral, almost neotenic quality. The latter is a play on board games and is fashioned with pegs that can be moved across a grid.
Presenting among a group of up-and-coming independent studios from Montreal, emerging designer Will Choui debuted the striking 1979 collection. The architectonic lamps, tables, and standing mirrors draw direct inspiration from the late 1970s Brutalist SMC Building in Sydney. The at once uniform yet impactful designs all incorporate intersecting grids of metal planes rendered in bright orange.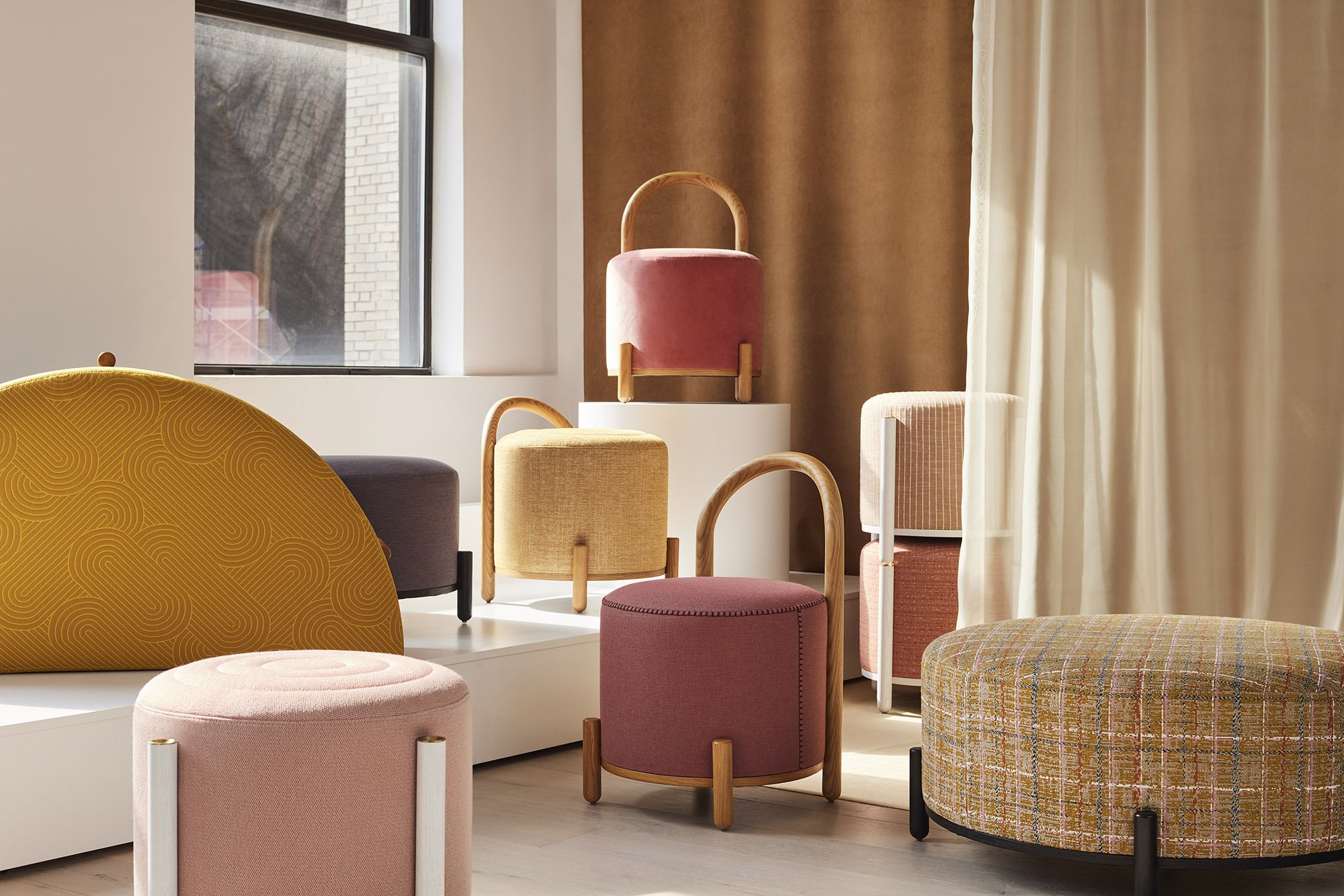 Product Launches Throughout Town
Beyond the Javits Center, several local and national brands launched products in their showrooms. From Boerum Hill Brooklyn to Manhattan's Upper East Side, the offering was vast. A slew of new rug designs were joined by fresh lighting fixtures, ceramics, and surprising statement pieces.
Leading American producer HBF launched Bao, the first foray from noted architecture firm Alda Ly Architecture. Conceived with project leads Alda Ly and Tania Chau's shared Chinese heritage in mind, the modular range of richly upholstered and detailed poufs is titled for a word that means bun, bag, precious, and baby. The new range stems from the brands ambition to reimagine a typology that has long been overlooked but is in fact, best suited to accommodate the growing need for flexibility in our homes and workspaces. A varied array of fabrics and hardware fittings can be mixed and matched to reflect different styles while a meticulously engineered curved wood backrest doubles as a handle for easy transportation.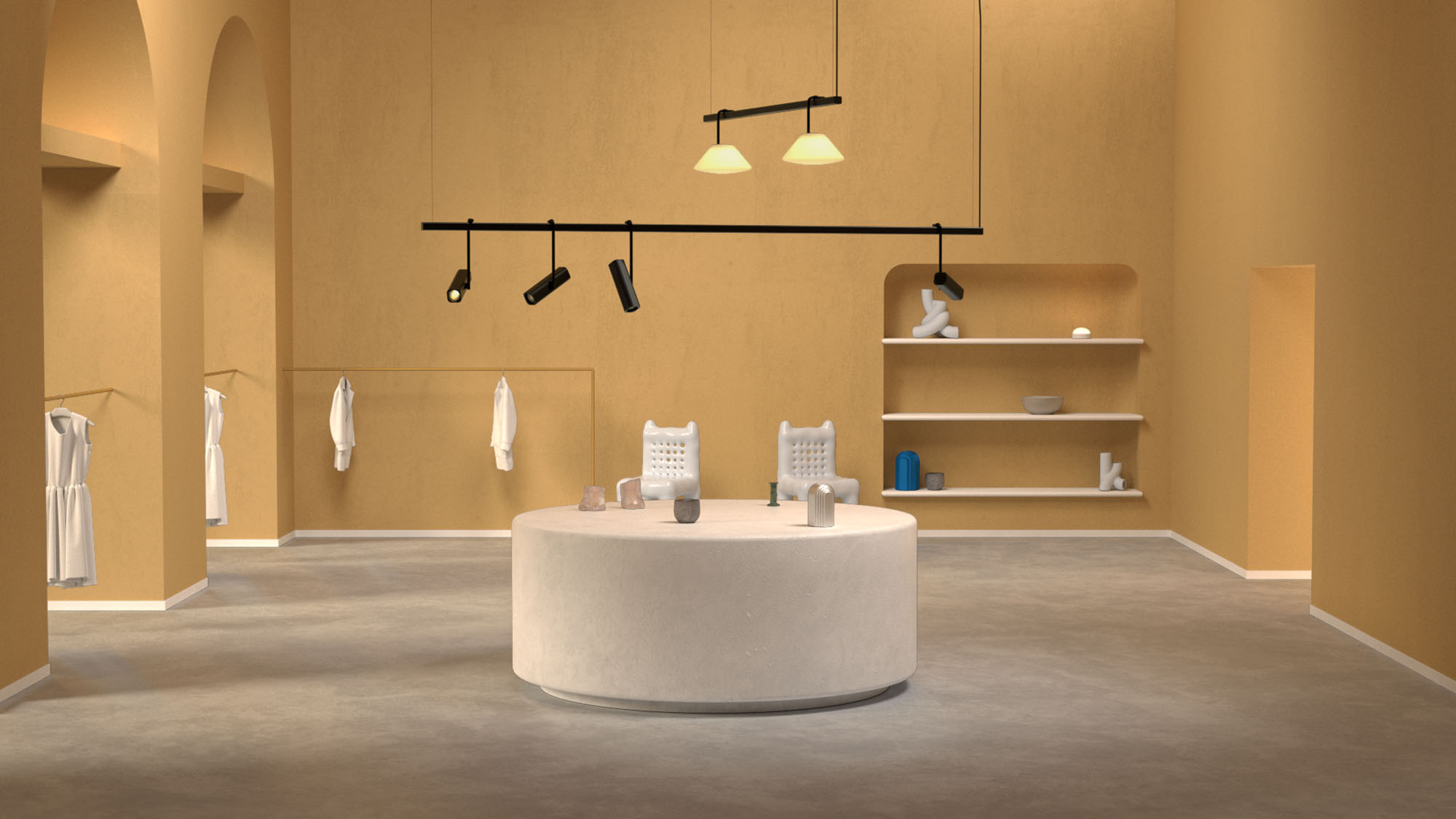 Gift and home accessories brand Areaware set up a show at Lower East Side shop Colbo to release a number of new furniture concepts including Steven Bukoswki's Pluma Stools. The bold sculptural settees—seemingly composed of stacked carved wood disks—are evocative of both the brand's whimsical approach and the designer's mastery of bold geometry.
Ever the innovators of contract lighting, New York stalwart producer RBW debuted Highline. The modular track light system was developed in partnership with Jonas Damon, founder of wildly successful creative agency Office of Design. The easy-to-install fixture incorporates a cone pendant, spotlight, and acoustic felt shade. Each removable component is defined by a pronounced hinge that makes the process of hanging and detaching more visually and physically decipherable.
In its sprawling Red Hook Brooklyn workshop, boutique lighting brand Pelle debuted a slew of new concepts. Standing at eight-feet-tall, Tripp Stack bridges the gap between art and design as an illuminated sculpture exuding minimalistic qualities.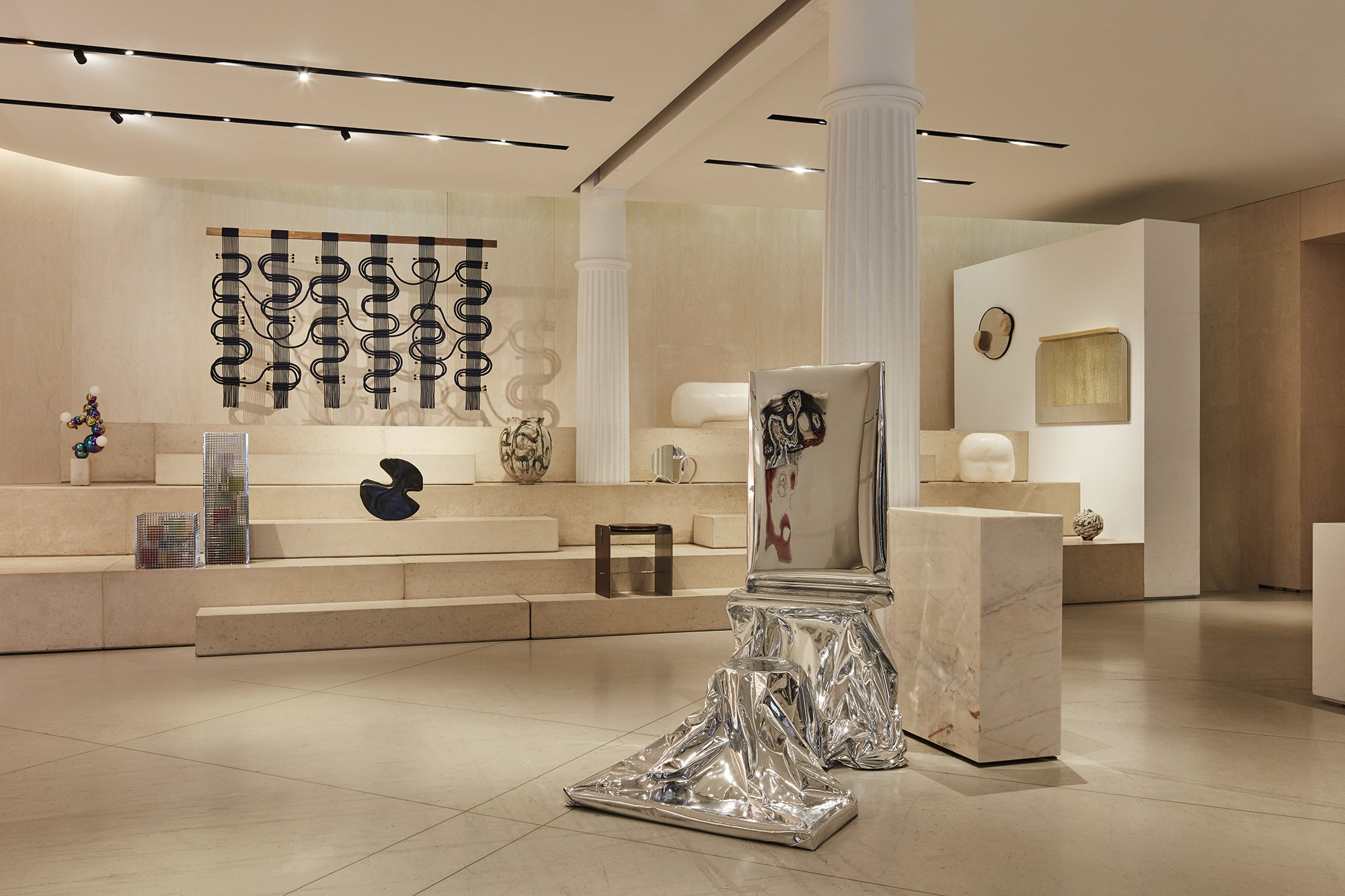 Group Shows Abound
This year's NYCxDESIGN was marked by a raft of group shows programmed out of a growing push for open exchange and collective action, if not also shrewd curatorial messaging.
Mounted by the Female Design Council and Tortuga Forma in partnership with the AAPI
Design Alliance, Upon Further Reflection brought together an illustrious group of Asian American and Pacific Islander (AAPI) women designers and artists working in various mediums. Presented in the Phillip Lim's amphitheater-style NoHo flagship, the carefully curated showcase set out to shed light on the dynamic output of both recognized and lesser-known talents.
Each exhibitor was invited to create new work or recontextualize existing pieces that grapple with the concepts of reflection, materiality, and self-discovery as expressed through surface treatment. Achieved in a systemized pattern of masterfully knotted rope and acrylic armatures, Windy Chien's Hitching Post wall tapestry hits the mark as it evokes notions of gathering and community.
Established gallery Colony took on the heroic task of taking on counterfeit culture head on; walking the fine line between copying and paying homage to revered designers of the past. The Knockoff Show revealed a diverse offering of one-off furnishings and luminaires developed by contemporary designers from the platform's ever-growing roster, based on iconic pieces each selected.
Making a sizable splash at this year NYCxDESIGN was the Public Access exhibition mounted as part of the Furnishing Utopia initiative with noted Brooklyn-based lighting design practice Ladies and Gentlemen Studio and local bookshop/agora Head Hi. Bringing together 37 outdoor interventions by designers and architect from around the world, the comprehensive showcase surveyed how small ad hoc solutions can have a major impact in improving people's lives.
The two-part exhibit brought a significant amount of the documentation into the Head Hi space while also staging 18 projects at the nearby Naval Cemetery Landscape. Highlights included everything from climate resilient birdhouses—Wings by Norwegian outdoor furniture giant Vestre—to a bench fashioned out a barrier—Allan Wexler's Picket Fence Furniture. Much of the interventions on view inspired interaction but also serves as prompts or sets of guidelines for anyone to enact in their own surroundings. As evident throughout the week's extensive offering, modularity, adaptability, and self-initiation are continuing to emerge as throughlines within contemporary design.
Would you like to comment on this article? Send your thoughts to: [email protected]