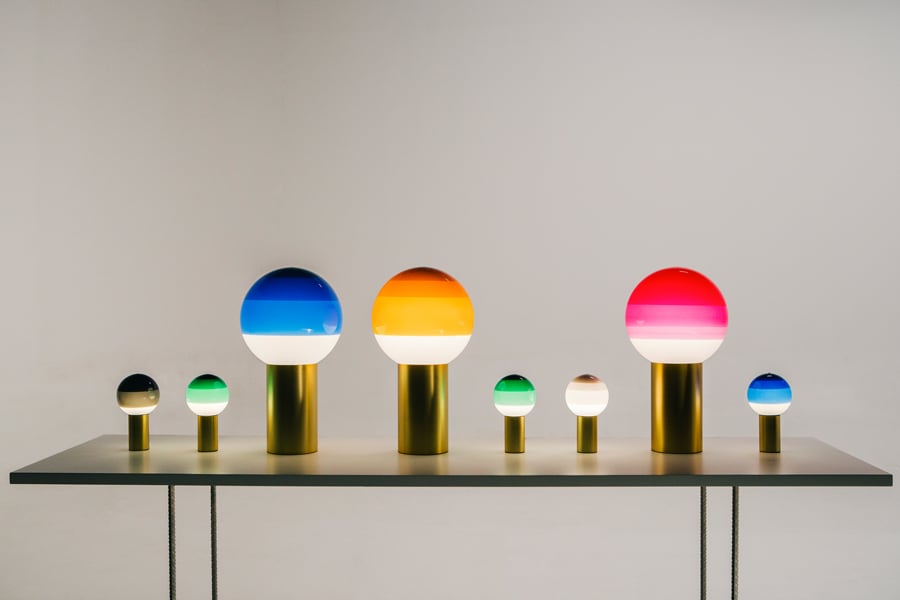 November 2, 2020
The Organic Origins of Marset's Dipping Light
How a designer's experiments with paint, and a manufacturer's curiosity created a smash-hit.
Sponsored by: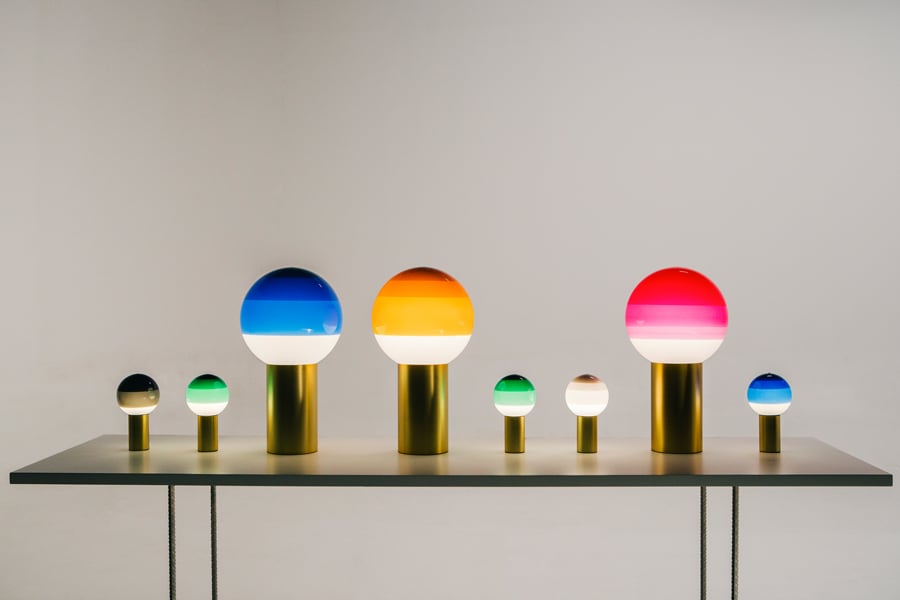 It was a colorful, bright idea that sold itself— and now its expansion continues. Marset's popular Dipping Light, currently available in two table lamp sizes, three pendants, and a portable, rechargeable version, will soon be available in a third table size and two different versions of wall sconce. The series exemplifies Marset's warm Mediterranean style and their ethos of producing lighting pieces that are works of art in their own right—and its humble beginnings speak to the company's eye for an audience favorite.
As early as 2015, Barcelona-based designer Jordi Canudas had been experimenting with dipping lit lightbulbs into paint, to eliminate the distance between light-source and lampshade, when he was taken by the radiant, varied bands of color that came from multiple dips.  "I dipped it until the light was shaded sufficiently, and the layers that characterize the Dipping Light appeared," he told Metropolis, of the first lamp's creation.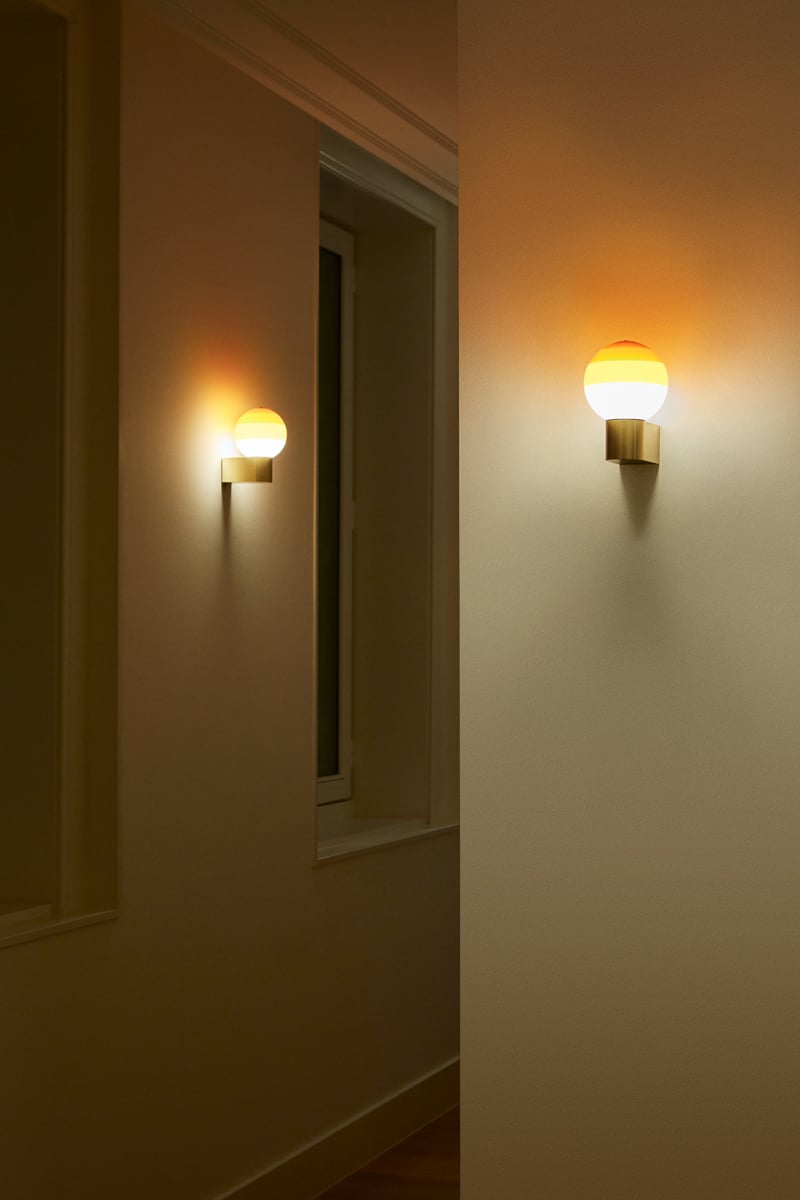 The original Dipping Light models were included as part of a modest shop window display, paired with a lightbulb dipped in a bucket of green paint, Canudas said. Passersby, struck by the unusual objects, ordered custom versions, and his studio began making them at small scale.
"Those were hard times," he admits. "We had no set-up or infrastructure."
After several years of ad-hoc production for local interior designers, enter Spanish design company Marset, whose Co-CEO Javier Marset encountered Canudas's work at a performance at the Giardinetto in Barcelona. "From that moment on, it was very easy to agree to incorporate the Dipping Light into the Marset family," Marset said. "It's a lamp that smiles at you and calls you. Its power of attraction is immense. I believe that the Dipping Light is a product with soul."
Canudas saw an opportunity to stop managing a business and go back to his passion— designing—while Marset used their expertise to industrialize the manufacturing process, streamlining its production and upgrading the fixture to integrate LED capabilities. Together, Marset and Canudas collaborated for more than a year, testing different types of paint to achieve their desired qualities, including proper adherence to the glass, UV resistance, appropriate transparencies and finishes. They also developed the color palette currently available and laid out the now expansive set of offerings.
"There was an initial challenge in translating Jordi Canudas's handmade, somewhat-experimental production process to a more consistent series-based process," Marset recalls. "We're now able to manufacture a consistent product that meets the highest levels of quality, while still retaining an artisanal production style and the spirit of the original."
Canudas attributes the lamp's success to its formal simplicity and sophisticated materials, which give the work a friendly presence in a space—as well as its colorful imperfections. The playful processes behind its formation make the globes' painterly inconsistencies seem lighthearted and warm, humanizing the vibrant spheres of glowing light.
"I'm certain we could not have gotten there on our own – or it would have taken us a few decades," Canudas said, of the extensive line now on the way. "The truth is that when we designed the Dipping Light we were not looking for a popular or successful product—it just grew organically."
For his part, Marset said his company remains "infatuated" with the piece. "The Dipping Light is the result of Marset's innate curiosity and chance," he explained. "When you start a new project, it always seems that everything has already been invented, but I think the Dipping Light has been a surprise for the world of interior design."