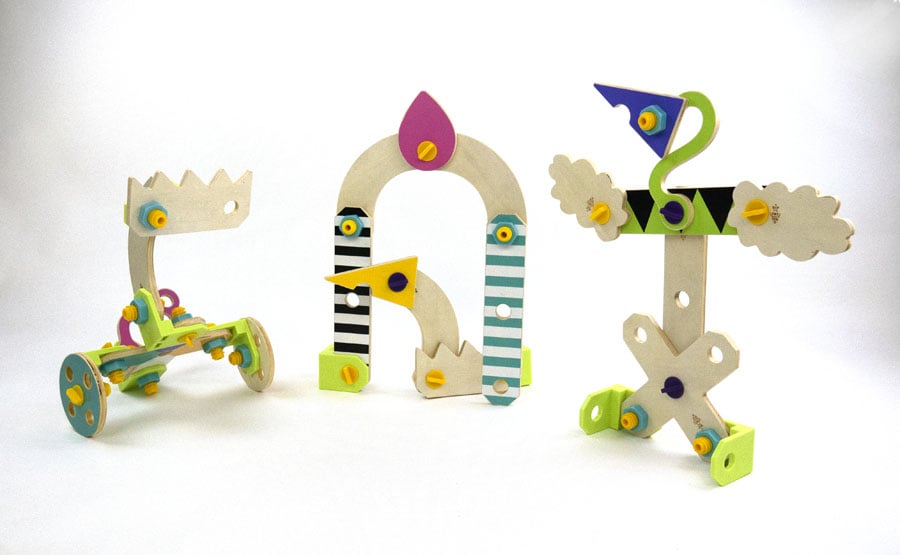 November 21, 2019
Metropolis Gift Guide 2019: Play
This holiday season, Metropolis's editors are highlighting our picks for the best design-minded gifts.
"I like to play with architecture! It's my favorite game," Jean Nouvel once remarked. While we can't exactly put that in a box with gift wrapping, we do have plenty of fun and stimulating objects to engage and entertain both the young and old.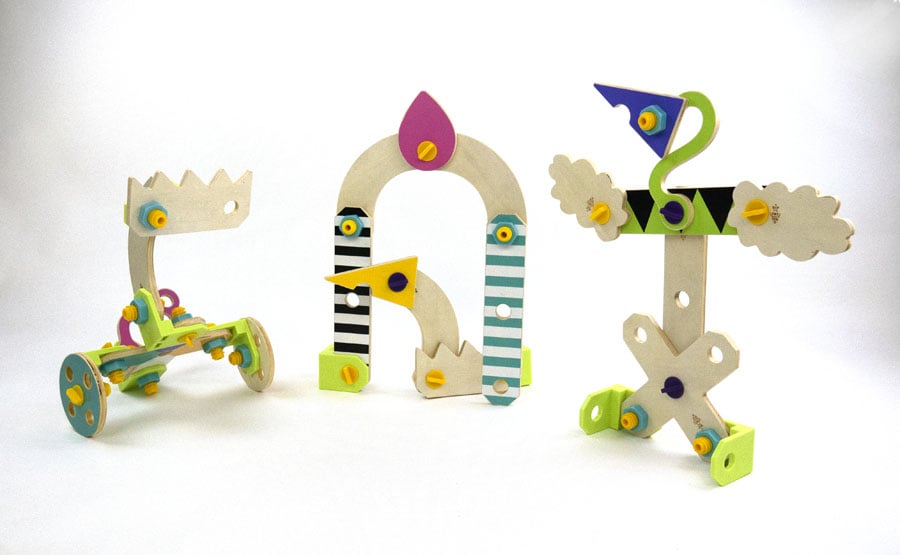 The best toys are the ones that leave kids to their own (analog) devices—and that's exactly what makes the Rigamajig Spinning Tops so much fun. Designer Cas Holman first created Rigamajig, a collaborative kid-focused construction kit, for New York City's High Line Park, and eventually shrunk it to a smaller scale for indoor play with Rigamajig Jr. Now she's taken it one step further with Rigamajig Spinning Tops, an axis-focused building set that come in a kit of various colors, shapes, sizes, and patterns for kids to mix and match. As Holman said on the Netflix series Abstract: The Art of Design, "I want children to create from their imaginations rather than following instructions." 
The Italian design prodigy Bruno Munari's vast creativity can be witnessed in the photographs, sculpture, graphic design, and even children's toys that he produced over his long career. A new edition of his MC 1 Architecture Box, which he initially conceived in 1945, is now available at Design Within Reach. Children and adults alike can use wooden blocks of different shapes to build whatever structures they desire.

The holidays produce a cringe-worthy amount of waste from gift wrapping and plastic, but with the Jenga Ocean game, you can take comfort in giving back to the environment. It is the first board game of its kind to use plastic recycled entirely from fishing nets—a move that other industries, like fashion and furniture design, have recently been hip to as well. So with each set, you're helping out marine life and reducing pollution by using 25 square feet of recycled fishing net. Its packaging, which is also recycled and recyclable, features artwork hand-drawn by surfer and designer Lake Buckley.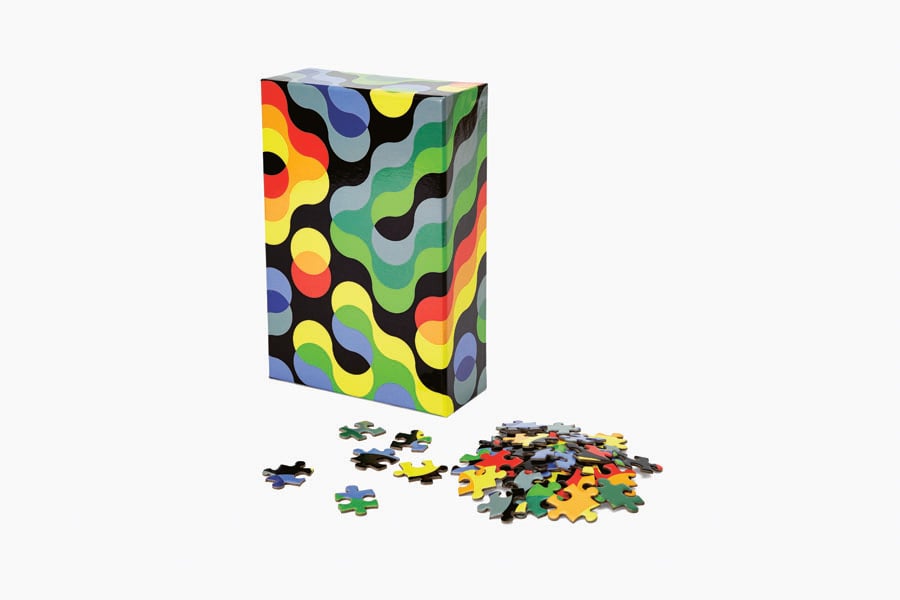 Dusen Dusen Pattern Puzzle, $25
When the holidays roll around and conversation reaches a lull, a jigsaw puzzle is a tried-and-true activity to occupy the entire family. The Pattern Puzzle by designer Ellen Van Dusen—known for her bold textiles—is a collage of vibrantly hued, geometric forms that call to mind the poppy designs of the Memphis Group.  
Petra Boase Japanese Paper Balloons, around $3 each
Yes, it is true that kids today spend too much time glued to their iPads. But that doesn't mean that some of the simpler, more tactile joys have lost their luster, like these Japanese Paper Balloons, known as "Kamifusen," from Petra Boase. In Japan, these balloons have entertained children for generations, since fisherman's wives first created them out of handmade paper. By the 1920s, manufacturers were producing the balloons in a variety of designs and animal forms such as the whales, elephants, owls, and beach balls you can still find today. 
You may also enjoy "Metropolis Magazine's Ultimate 2018 Holiday Gift Guide"
Would you like to comment on this article? Send your thoughts to: [email protected]