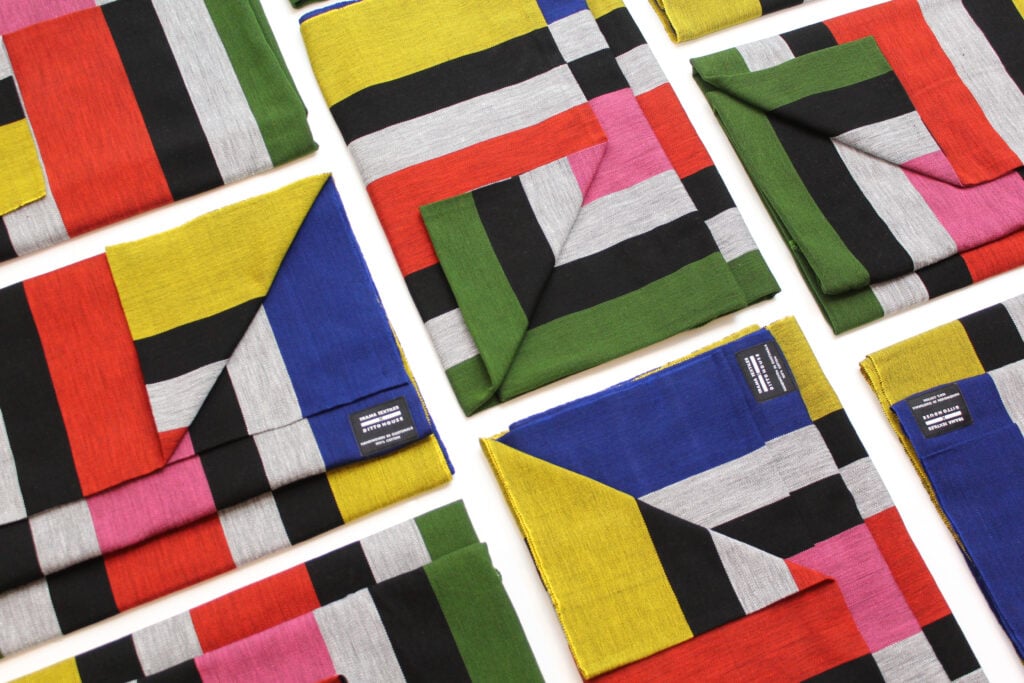 November 26, 2021
The Metropolis Ultimate 2021 Holiday Gift Guide
From jackets made from recycled antique quilts to circular, 3D-printed desk accessories, the Metropolis editors have compiled the best gifts for design-lovers spanning fashion, tech, play, and more.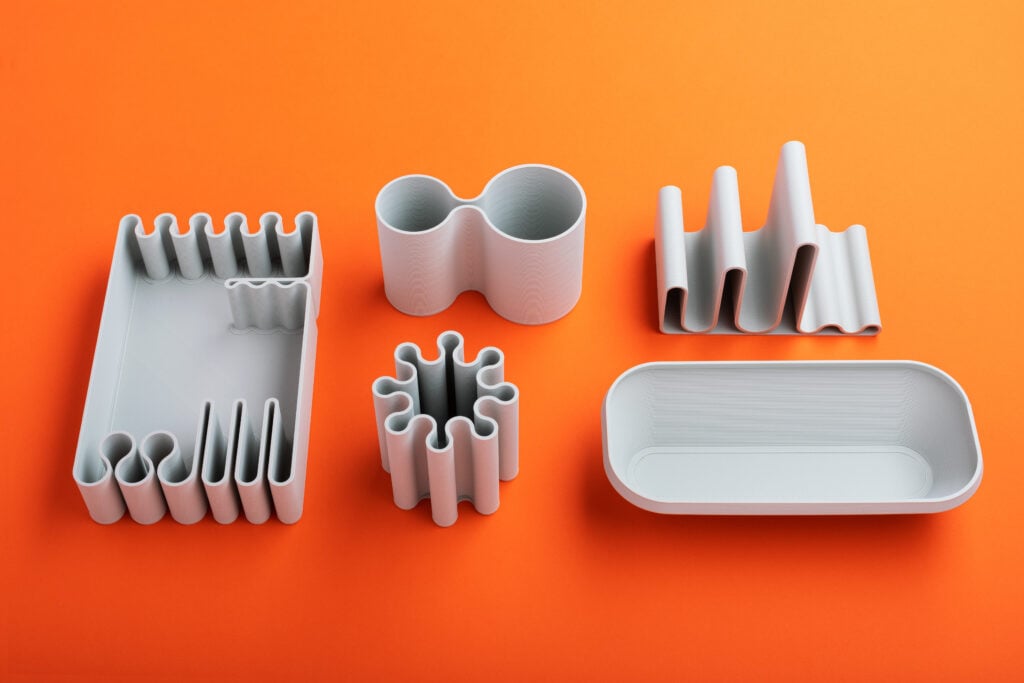 Made from 100% recycled plastic biowaste, these curvy and colorful trays, stands, and pen holders were imagined by prolific UK designer Pearson Lloyd and 3-D printed by fabrication studio Batch.Works.
This set of blonde bookends, made from an anti-bacterial, insect-repellent wood, form houses within your house to stylishly store books and objects. Their gabled roofs, by the way, are de rigeur.
Budd Portable Lamp, Lightology, $100
Innermost's cordless Bud Lamp, featuring a globe bulb nestled between two petal-like forms, establishes an organic vibe wherever you take it. Activated by pressing down on the globe, it comes in Ash, Aubergine, Fluro, Lemon, Ocean, or Olive and can be recharged via USB.
Herman Miller Graphic Art Collection, $475+
For the first time ever, Herman Miller is making a collection of posters from its graphic art library available to the general public. Designed by luminaries like George Nelson, Armin Hofmann, Irving Harper, and Linda Powell, the bold, endlessly groovy grouping spans Herman Miller's most iconic ads, catalogs, and ephemera from 1949 to 1979.
PLAY
Archiblocks Bauhaus, The Glass House Store, $98
With blocks made by hand using lime wood from sustainably managed forests, this 27-piece set invites creative construction, paying homage to the Bauhaus era.
Hot Cocoa Bomb + Clay Kit, $70
This kit—curated by female-owned Pottery with a Purpose, which donates a percentage of its proceeds to mental health nonprofits—includes locally sourced clay and tools to make your own ceramic mugs, a hot chocolate bomb, and ecoconscious packaging.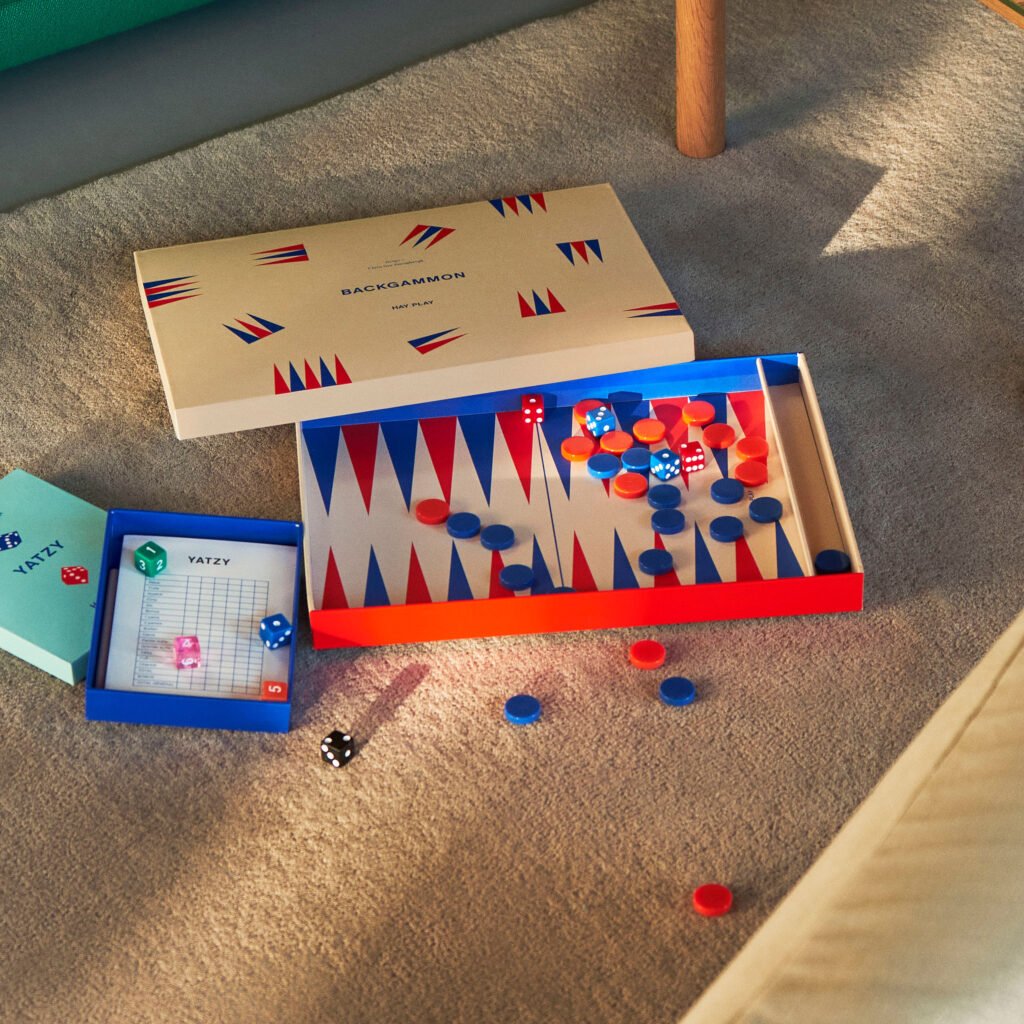 HAY Play Board Games, $45
Designed by Clara von Zweigbergk for HAY, Play offers a fresh take on classic board games with bright, modern graphics and comes in a playful box for gifting.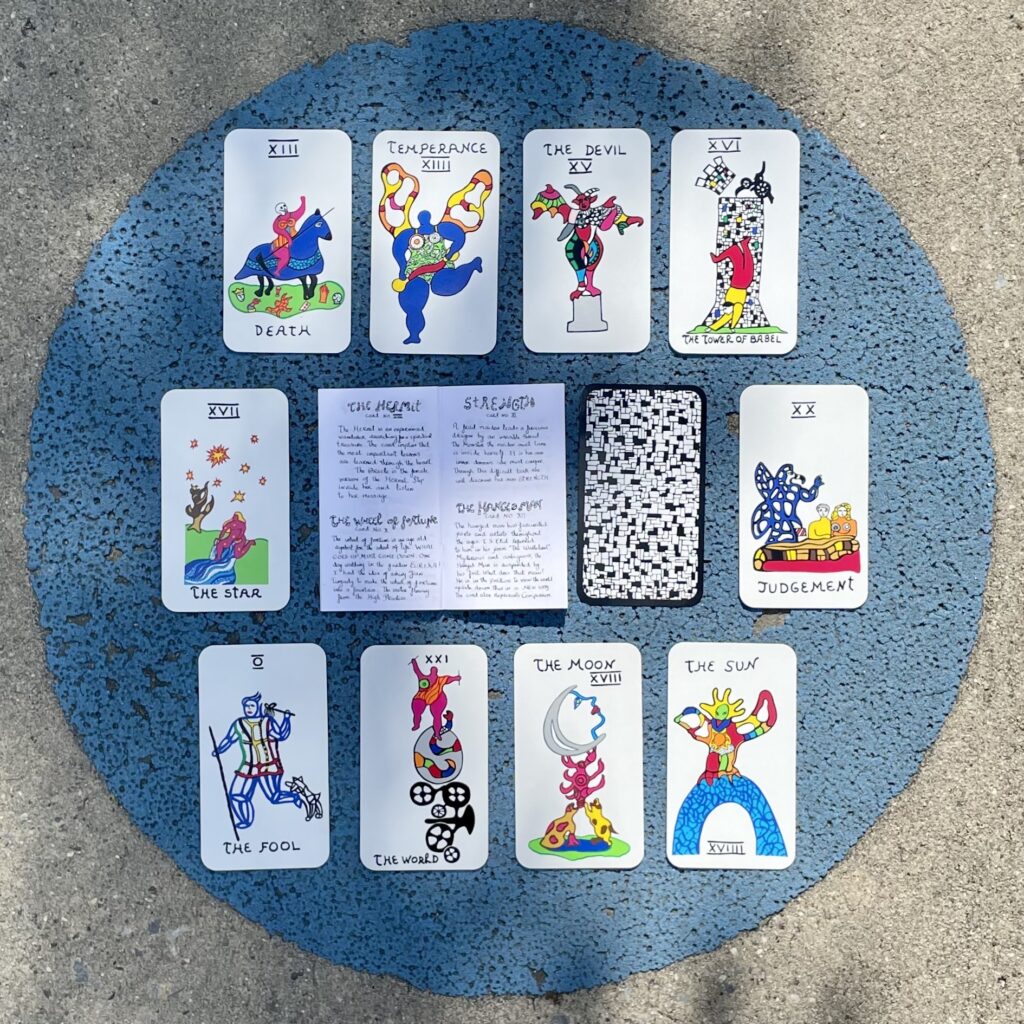 Niki de Saint Phalle Tarot Deck, $70
This 22-card tarot deck features colorful, elegant line drawings by French artist Niki de Saint Phalle, based on her famous "tarot garden" sculptures.
EAT/DRINK
Block Shop x Fireclay Tile Coasters, $70
A collaboration between Los Angeles–based Block Shop Textiles and Fireclay Tile, these four pack coaster kits showcase the surface design and ceramic craft that the companies are known for. Five percent of all profits will go to Allies in the Arts, a non-profit dedicated to supporting underrepresented individuals in creative industries.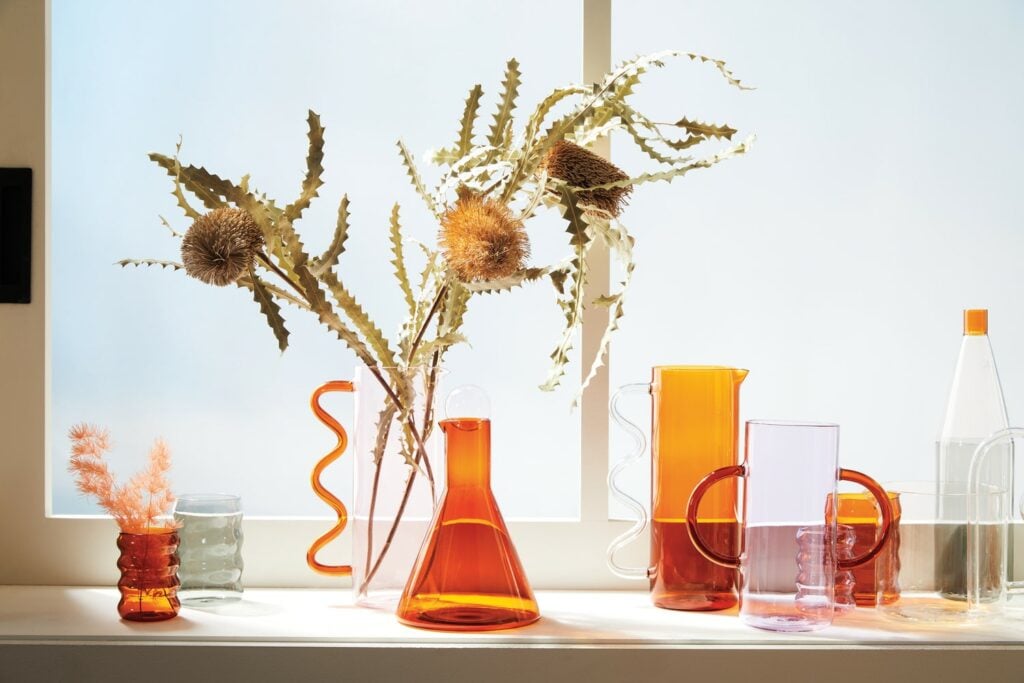 Sophie Lou Jacobsen Wave Pitcher, Design Within Reach, $215
Sophie Lou Jacobsen's latest collection for Design Within Reach exhibits the cheerful, playful qualities that the product designer has become known for. Available in four, two-tone colorways, the Wave Pitcher will add delight to any bar cart or tabletop.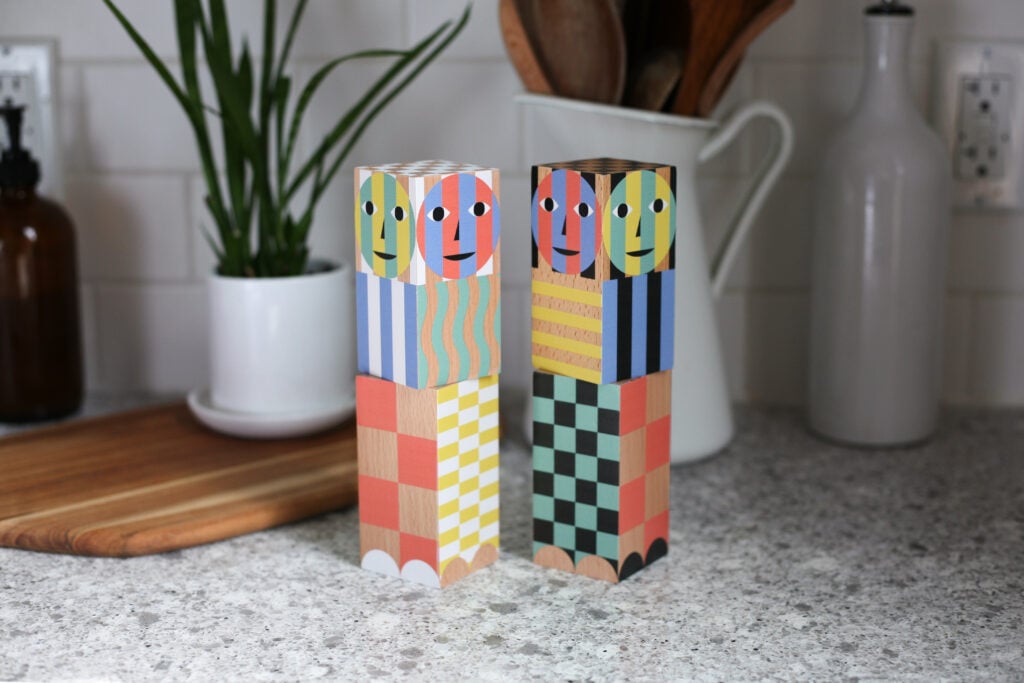 Dusen Dusen Everybody Grinder, $48
Made in collaboration with Areaware, Dusen Dusen's new Everybody Salt & Pepper Grinders are available for pre-order, shipping just in time for the holidays starting December 10th. Each grinder is sold separately and made with a beechwood body and metal and plastic grinder inside.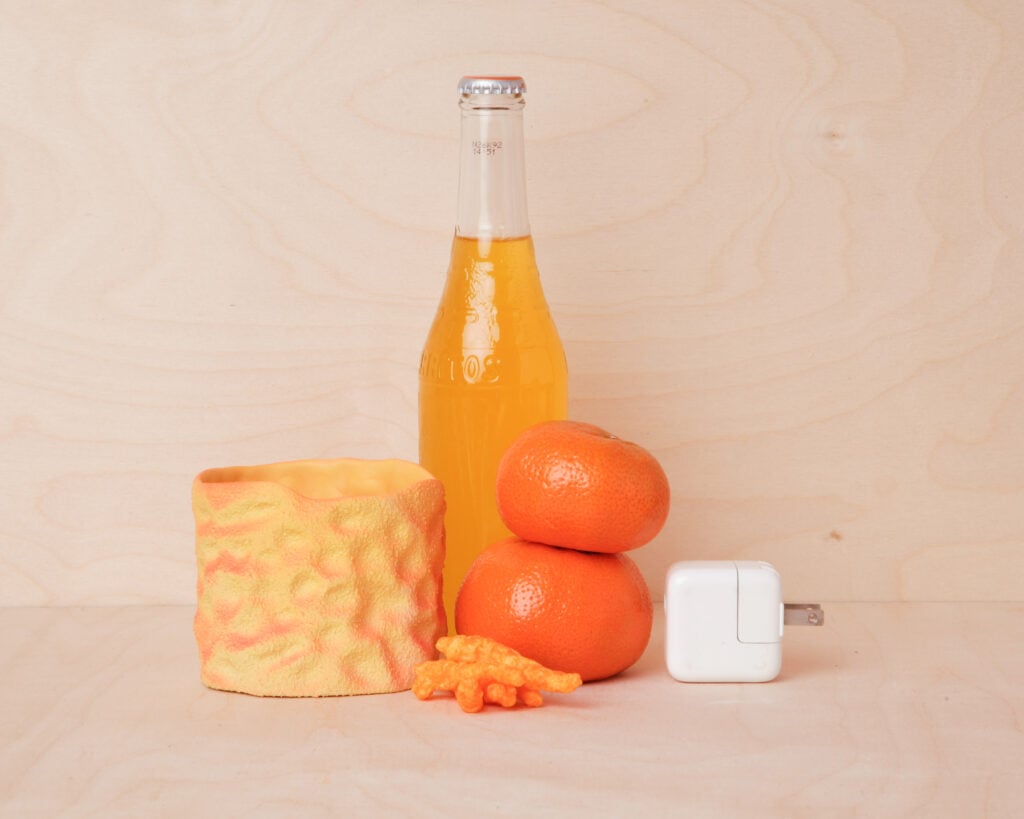 BKLYN CLAY Made Crater Cup by Anders Hamilton, $125
Last year, Brooklyn-based ceramics studio, BKLYN CLAY, launched a collection of tableware and home goods called BKLYN CLAY Made. Designed by the studio's co-studio manager, Anders Hamilton, the Crater Cup is a slipcast stoneware cup inspired by moon craters. Made in Brooklyn, the cup is sold in editions and is available in five combinations of contrasting colors.
WEAR
Dittohouse x Trama Textiles Throw Blanket, $250
Designed in collaboration with Trama Textiles of Quetzaltenango, Guatemala, Cleveland, Ohio-based DittoHouse has launched the Woven Collaboration collection of textiles that weaves together influences from the Op Art movement, the Inuit printmakers of Cape Dorset, and the women weavers of the Bauhaus. The collection encompasses rugs, blankets, tapestries, and more.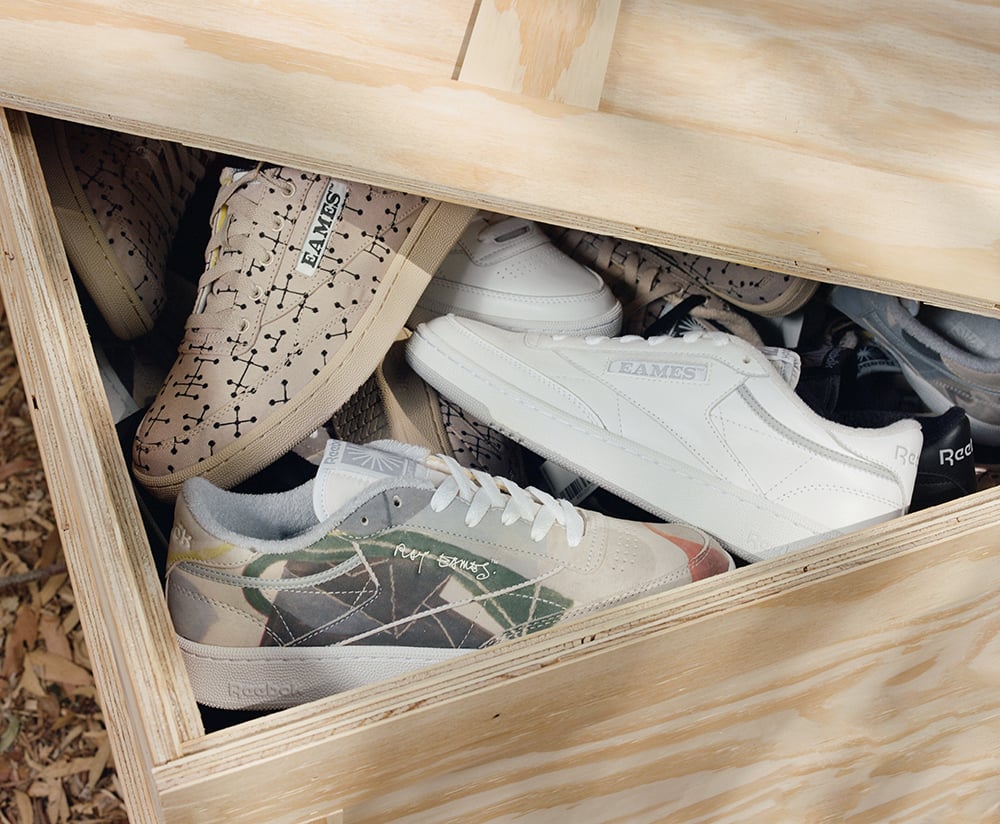 Eames Club C85 Shoes, Reebok, $120
The Reebok x Eames Club collection is the first-ever footwear range officially developed in collaboration with Eames Office. Designed based on the Eames' adage to "take pleasure seriously" the shoes are both playful and functional, pairing with any wardrobe.
Psychic Outlaw Recycled Quilt Sweatshirt, $220
In Austin, Texas, Psychic Outlaw was born in 2019 out of artist Rebecca Wright's passion for creating something new out of recycled vintage textiles. Now, the company creates and sells everything from jackets made of antique quilts to dresses crafted out of bandanas. Have a quilt of your own? You can supply your own materials for a custom garment. Alternatively, you can buy the company's sewing scraps to make something of your own.
Pandemorial Memento by Evan Yee, $65
To celebrate the essential workers who supported us throughout the COVID-19 pandemic, as well as to honor those we lost, artist and designer Evan Yee created the Pandemorial Collection. Consisting of a brass mask memento as well as a gold-plated pendant necklace, 50 percent of each purchase will go to Doctors Without Borders or a charity of your choice that supports front-line workers.
TECH
Stylophone S1 Pocket Synthesizer, $35
For fans of retro-electronica, the Stylophone S1 Pocket Synthesizer retains all of the features that made the 1968 original a hit with avant-garde musicians from John Lennon to Kraftwerk. Now reissued, the iconic pocket synth is easy to play: simply tap the keys with the electronic stylus and operate the knob to produce eerie pitch bend effects. An aux output line makes it easy to connect to other gear or a computer.
Beosound Level, Bang Olufsen, $1,799
For the first-ever Cradle to Cradle Certified speaker in the consumer electronics industry, engineers at Bang & Olufsen turned to principles of modular design and the right to repair. Besides great sound, the portable Beosound Level offers an easy-to-disassemble design that makes repairs a snap and recycling easy at the end of the speaker's useful life.
Fuse Vert AT Record Player, Fuse Audio, $229
For visual as well as audio effects, the Fuse Vert AT record player flips conventional record player design on its head. A perfectly balanced design allows records to be played vertically without damage or wobbling, ensuring great sound, while a hardwood-finished console adds midcentury flair.
Retro Compact Keyboard, Azio, $219
Perhaps your favorite steampunk wishes their MacBook were a little more typewriter-y. Made with genuine leather and wood, the Retro Compact Keyboard from Azio provides the contemporary typist with an old-school tactile experience of clicky keys and satisfying materiality.
Would you like to comment on this article? Send your thoughts to: [email protected]