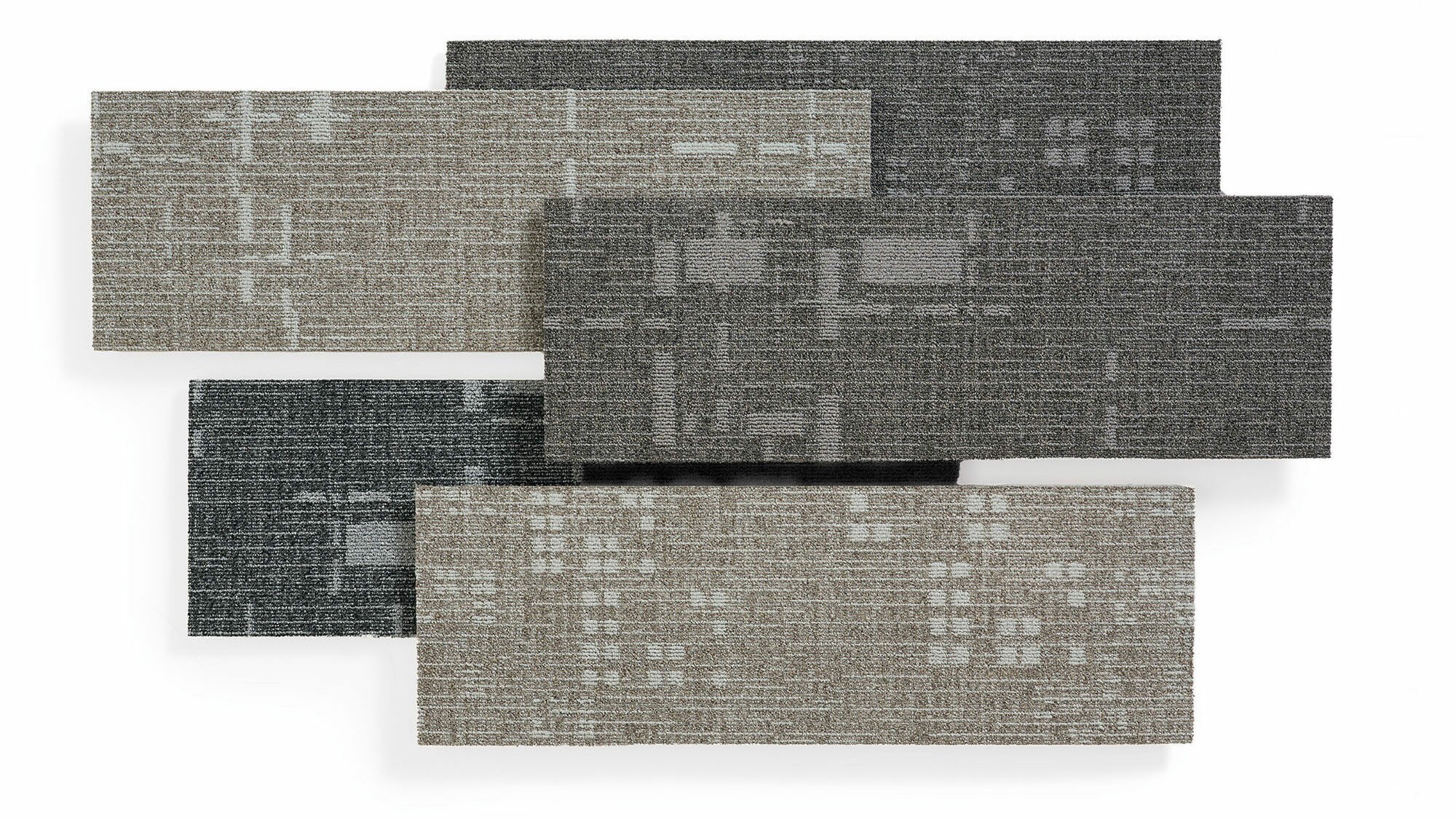 October 31, 2022
The New Carpet Collection Doubling Down on Science-driven Design and a Net-zero Future
FRACTAL FLUENCY
Created with Austrian firm 13&9 Design and Richard Taylor, director of the Materials Science Institute at the University of Oregon, these carpet planks feature a geometric abstraction of fractals (the building blocks of natural patterns in things such as tree branches and clouds) to stimulate users' sense of well-being. Mohawk combined that biophilic benefit with a lean chemistry and smaller carbon footprint to make it even healthier to be around. Here's how.
01 LIVING PRODUCT CHALLENGE PETAL
Achieving the Petal tier of this standard means the carpet satisfies seven Core Imperatives and meets no less than three additional requirements—including the Water, Energy, or Materials Petal—administered by the International Living Future Institute.
02 CARBON-NEUTRAL MANUFACTURING
As of this year, all of Mohawk's flooring meets industry standards for carbon neutrality. Fractal Fluency production in particular supports a 5 percent giveback in the areas of climate, water, and equitable community investments.
03 DECLARE RED LIST–FREE
This certification means the company has exercised extreme transparency, disclosing 100 percent of its ingredients to third-party scrutiny.
04 WASTE-REDUCING
Carpet planks use a pre-attached backing made with the company's specially engineered EcoFlex ONE material, made of 74 percent recycled content.
05 FUME-FREE INSTALLATION
The collection uses Mohawk's proprietary low-VOC tab adhesive system, which attaches to any substrate without glue.
06 GREEN LABEL PLUS
The Carpet and Rug Institute (CRI) issues this indoor air quality label for products tested and identified by a third party to meet its stringent standards for low-VOC emissions.
07 HEALTHY
The collection's research-backed design, developed to advance human health, can contribute to a project's WELL Building Standard version 2 certification.
Would you like to comment on this article? Send your thoughts to: [email protected]