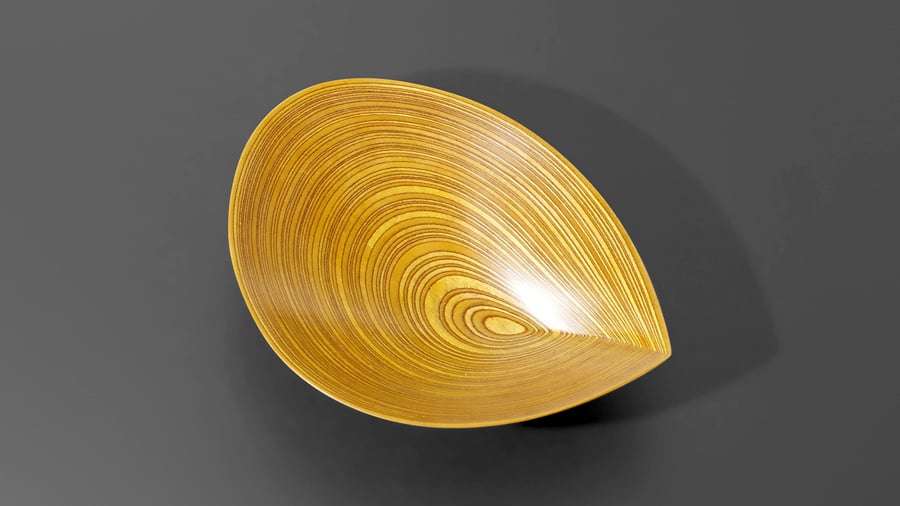 May 5, 2017
Noteworthy: Amy Lau on Tapio Wirkkala's Leaf Dish
For our Noteworthy column, in which a designer reflects on an inspirational object, Amy Lau discusses Wirkkala's "sensationally artistic" 1951 Leaf Dish.
This piece (one of many versions Wirkkala designed over the years) is sensationally artistic, and so innovative and timeless—it's truly my favorite piece of design. Layers of teak and birch plywood were stacked on top of each other to create a block, and then Wirkkala meticulously carved away from the mass, leaving behind a whisper-thin dish with a striped effect, mimicking the veining of a leaf.
Amy Lau is the founder of the firm Amy Lau Design, which specializes in residential interiors. Lau spent five years as the design director of noted midcentury specialist Lin-Weinberg Gallery and cocreated the Design.05 fair (now Design Miami). Her diverse portfolio includes installations for Kohler and Lladró, and wall-coverings for Maya Romanoff.