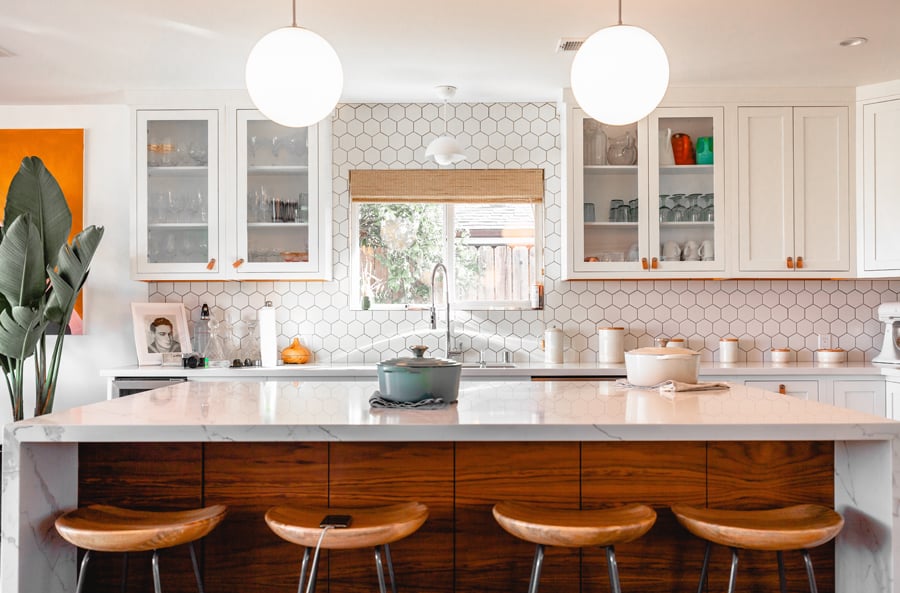 March 9, 2020
Paintzen Perfects the Painting Process
Any designer who has juggled shifting project timelines, unreliable trades, and demanding clients will tell you that whether a project is small or massive, streamlining the entire process is a game-changer.
Sponsored by: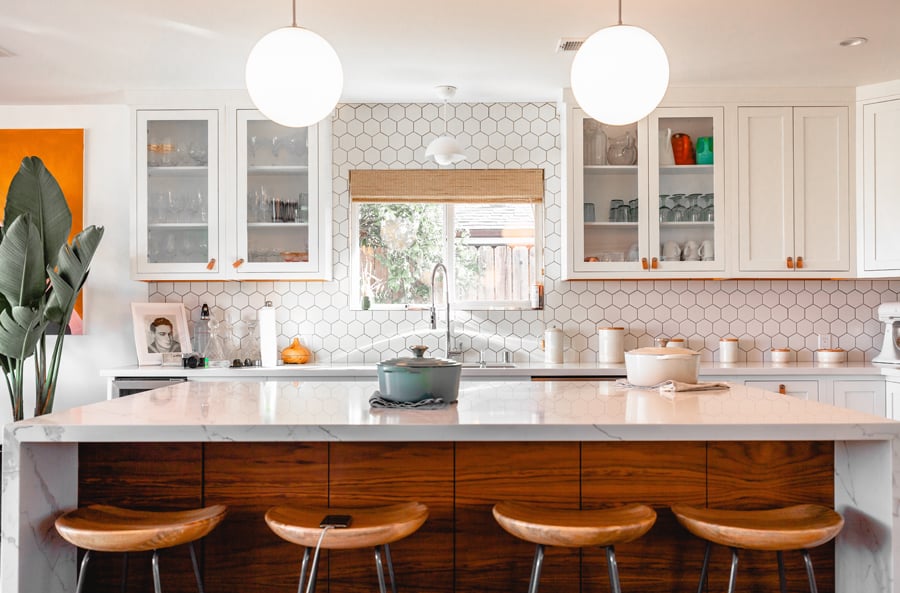 A Full Range of Services
Paintzen's trade partner program alleviates some of the logistical headaches of getting a project painted, by offering pro services such as interior and exterior painting, cabinet painting, wallpaper installation and custom paint projects. With services available in 11 major metropolitan markets including Boston, Chicago, Dallas, Houston, Los Angeles, New York City, Pittsburgh, Portland, San Francisco, Seattle, and Washington, D.C., it's a boon to designers used to relying on subcontractors.
Trade partners get turn-key, personalized service, with a dedicated project manager who can establish their needs, provide support and work out complex scheduling snafus. Whether you need a 72-hour turnaround for a quick refresh, or you want to lock down a major renovation project six months out, Paintzen can handle any timeline or budget.
Brett Helsham of Brett Helsham Designs in New York City has worked with Paintzen for several years for paint, wallpaper and decorative murals. "It's a one-stop shop," she says. "They're very thorough; they take their time, and they're very professional."
A Helping Hand and a Hassle-Free Process
Having a Paintzen rep at the ready saves time and money, notes Holly Bryce Rizk, design director for the New York branch of Studio D, which handles between 150 to 200 stagings per year.
"We often get requests from our clients asking for extra services, like paint and wallpaper, and that requires a lot of project management," says Rizk. Nowadays, she says, "Having a really great paint vendor is a must for any high-end stager that wants to be competitive."
Rizk found Paintzen online and loves the remote quoting capabilities. The ability to put in room dimensions and get a quote, means her project managers don't have to waste time tracking down individual painters for quotes. It's also easy to link up your team with their dedicated project management team to work out any details.
Contractors You Can Count on in a Crunch
Last-minute scheduling changes can have a domino effect, so having one less thing to worry about offers peace of mind, notes Helsham. "In this industry, things always go awry, and Paintzen's great customer service is the biggest plus," she says.
"In a pinch, they have people available, which gives us a lot of flexibility. "For example, we recently did a high-end space in NoMad, and we needed the paint, then the floor ripped up, then touch-ups, and then had the millwork going in. Everything was constantly juggling around, but Paintzen worked everything out."
Rizk says Paintzen's reliability and transparency is very valuable, especially when it comes to clients with high expectations.
"One of the hardest things about managing sub-contractors is setting realistic expectations for your clients. Paintzen provides a realistic timeline and sticks to it," says Rizk. "If they're not done by that date, they're done earlier."
The quality of the work and attention to detail are top-notch, Helsham explains. "In the past, I've hired very expensive firms and I'm wondering why I'm the only one on my hands and knees checking if the paint hit the floor or the baseboards."
"I had one very picky client," she recalls "and Paintzen came back twice to get paint drops off of doorknobs. They did it without complaining and didn't charge me."
A Fresh Coat of Paint Changes Everything
Helsham has been so pleased with Paintzen that she's used them in her own home. "They painted the entire place, and then they did a painted wall mural in my media room that looks like a watercolor," she says. "I want to work with people that I can have relationships with where there is a mutual trust. I trust Paintzen; I can leave them on sites and feel totally comfortable, whether it's a totally barren construction site, or whether there's a baby sleeping next door."