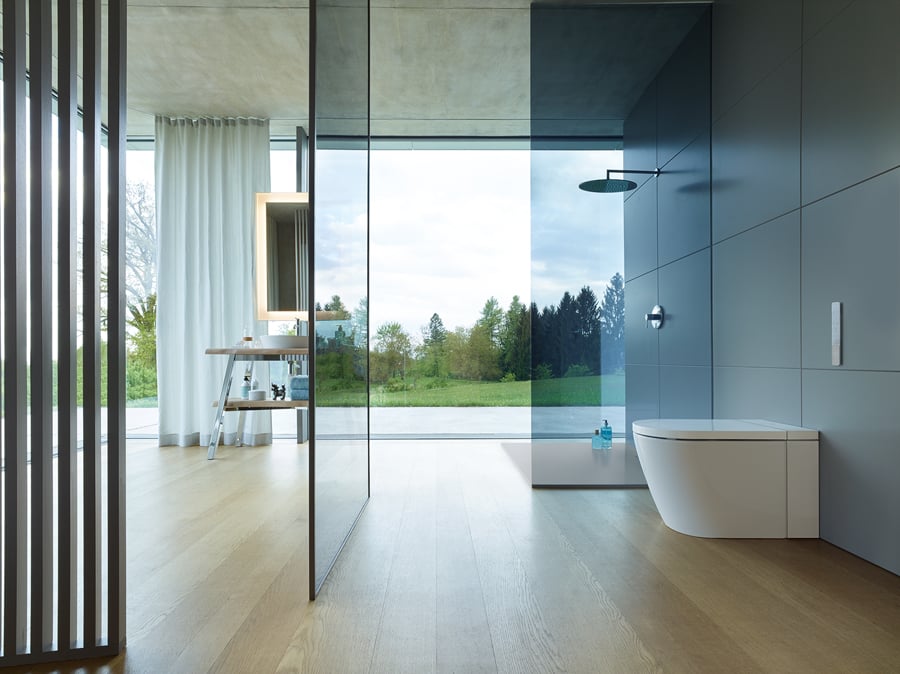 March 16, 2020
Philippe Starck Is Designing Toilets for the Future
The latest iteration of Duravit's Sensowash® line blends design and technology, seamlessly.
Sponsored by: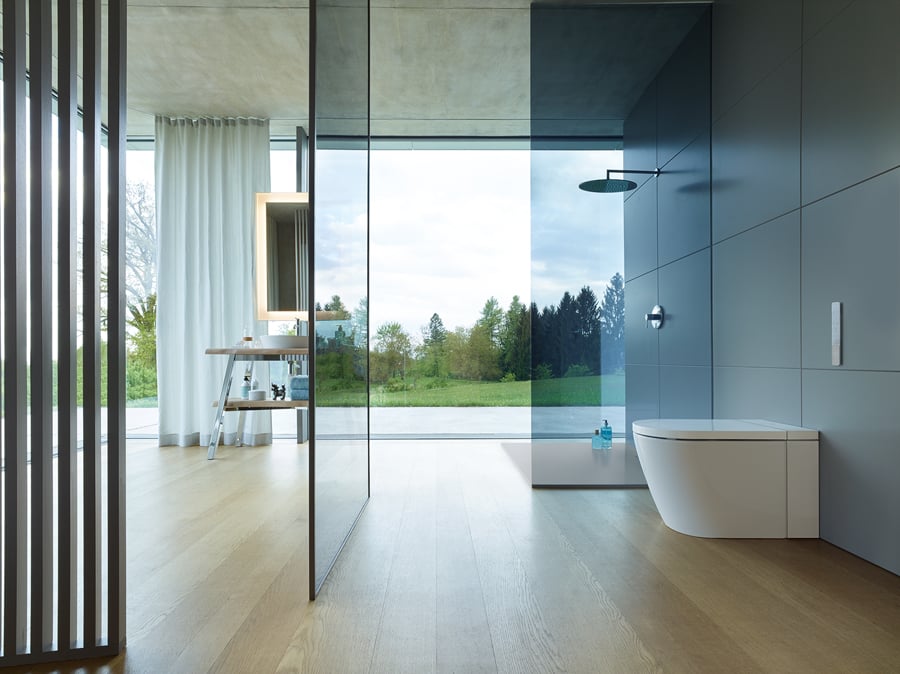 In recent years, the shower toilet—a toilet-bidet combination already commonplace across parts of Asia—has become an increasingly popular bathroom solution globally. Early adopters emphasize the natural, hygienic, and refreshing benefits of cleansing with water, and seek to make toilet paper a thing of the past.
Bathroom powerhouses like Duravit have led the charge worldwide, including in Europe and North America. The German company, which has a major presence in the US, has been capturing the imagination of customers with its sleek and stylish SensoWash® range, produced in collaboration with renowned designer Philippe Starck.
The latest evolution in this product line is the SensoWash® i. It's an elegant interpretation of the shower toilet that Duravit believes represents the future of wellness in the bathroom. The toilet, the company pledges, will "redefine comfort, quality of life and modern toilet hygiene." Best of all, it's operated entirely by remote control and an app.
More minimalist than its predecessors in the same range, the SensoWash® i forms a complete, self-contained unit, a simple form of clean lines. Features include a spray wand and nozzle that are cleaned automatically before and after each use and can have their position adjusted via remote (along with water temperature and spray intensity). The toilet also boasts an electronic flushing system, a warm air dryer, seat heating, a night light and odor extraction. Even the lid can be configured to open as the user approaches and close as they leave.
But the product's biggest innovation is in the design, "We've developed a product that encompasses the very best in technology into a fully flat design," says Duravit USA president Timothy Schroeder. "All of the functioning electronics have been packaged in a way that informs SensoWash® i's simple elegance. For us, it's the proper evolution for the category in today's modern bath."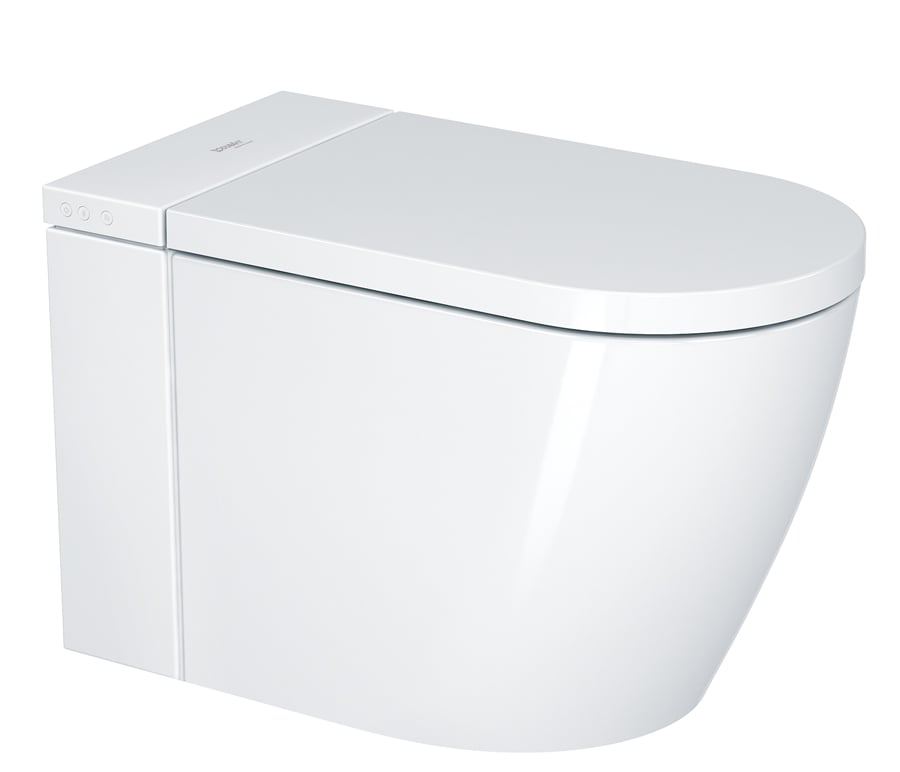 For Starck, this subtle act of disguise marks an important evolution in the design of shower toilets. "The future of bathrooms, and of the objects that surround us in general, is to continue to develop the technology but in a way that it can no longer be seen," he explains. "The less material, the more humanity. That's why we created SensoWash® to be a miracle of completely invisible technology."
Duravit has worked with the French designer for over 25 years, wedding his unique understanding of aesthetic with their high standards of production and embrace of advanced technology. "An interesting by-product of out our engagement with outside designers is that they challenge our route to innovation and allow us to stay in front of the curve," says Schroeder.
In the case of the SensoWash® i, this innovation was driven in response to the industry's pivot towards wellness. "We aspire to turn bathrooms into living spaces that are part of your lifestyle and everyday routine," Schroeder explains. "In order to provide the user with the best possible experience, you need to have good quality and good design, but also an understanding of their wellbeing. This is defined by different people with different criteria, so you need to offer adaptability.
"The bathroom is the first place that greets you in the morning, and the last place that prepares you before bedtime. If it embodies a higher level of hygiene and user comfort and provides an environment for relaxation and rejuvenation, you know it's achieving the goal of creating a healthy, calm place for you to recharge."
Duravit contends that wider attitudes towards shower toilets are changing for the better, as are the daily habits of bathroom users. As a result, pre-existing ideas of what modern bathrooms should be are being challenged. It is in this shifting landscape, Schroeder argues, that architects and designers can take advantage of products like the SensoWash® i.
"There are really no limits to where it can be used," Schroeder says. "Our intent is to support designers as the bathroom continues to evolve."