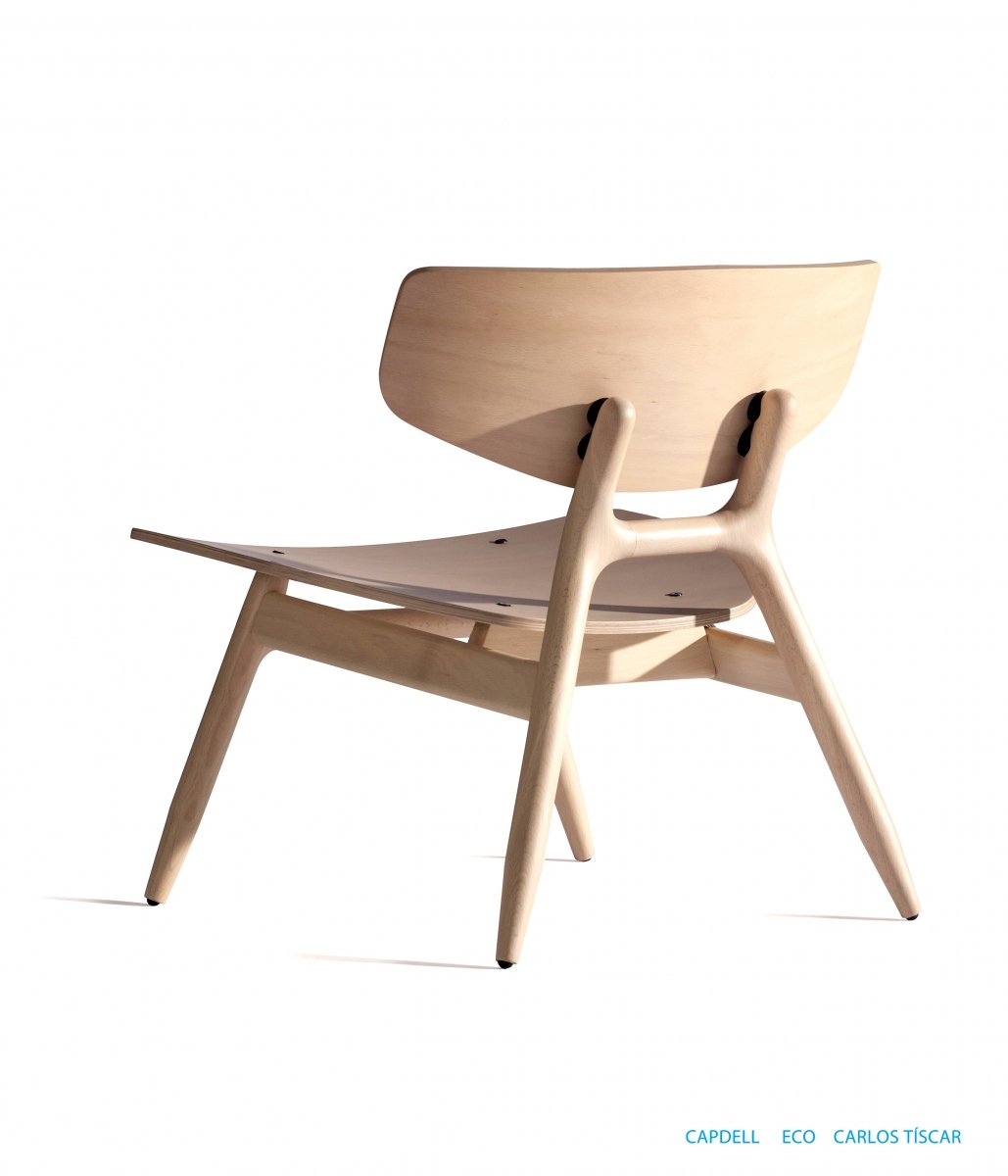 May 10, 2013
Preview: What to See at New York Design Week 2013
The city's weeklong celebration of design will be vibrant as ever this year.
Anchored by the International Contemporary Furniture Fair (ICFF), New York Design Week includes a host of satellite events and exhibitions—from the hugely successful WantedDesign to American debuts by leading European manufacturers, in addition to pop-up stores and a design film festival. At this year's ICFF, the biggest presence will again be the trade show groups, including the British European Design Group (with 42 designers), Interiors from Spain (show-casing 14 companies), Ceramic Tiles of Italy (with ten manufacturers), and the Japan External Trade Organization (JETRO, with 14 companies). First-time exhibitors—numbering more than 150 this year—offer a wide variety of choices: Caesarstone, Seattle-based Tom Kundig, and retailers such as The Future Perfect and Matter are all making their ICFF debuts. Here are just a few of the new designs you'll see at the fair this month.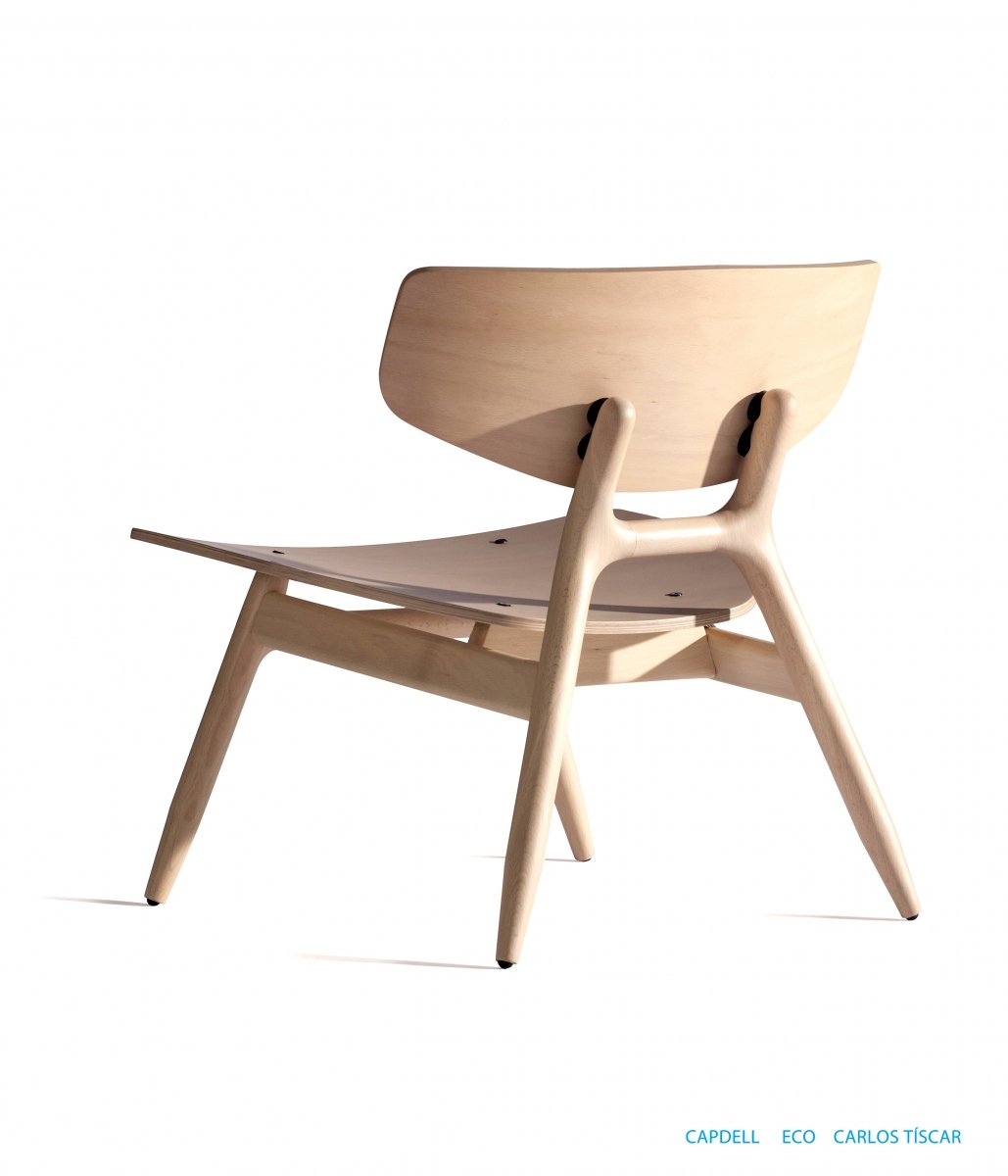 CAPDELL ECO 500T CHAIR
Designed by Carlos Tíscar, this stackable lounge chair has a complex skeletal structure that, devoid of edges, radiates such strength and stability that it seems to emerge from the ground rather than being supported by it.

GRAFF AMETIS WALL-MOUNTED FAUCET
This lavatory faucet, by Davide Oppizzi, integrates LED chromatherapy and is available in a polished chrome, black and white finishes, or with a matte texture.
BERNHARDT DESIGN
MIRADOR SOFA
Inspired by overlapping horizon lines in a landscape, this sofa
by Lievore Altherr Molina rests upon polished aluminum legs and seems to float above the ground, making it ideal for open spaces.
TOM KUNDIG BLACK TABLE
This table is made from a folded steel plate that has been blackened with a wax finish, allowing it to age and develop its own character. It's available from 12th Avenue Iron as a console table, coffee table, and low shelf.
KASTHALL TWEED RUG
Designed by Gunilla Lagerhem Ullberg, this woven rug is inspired by tweed coats. The combination of squares and stripes with a bouclé woven structure and wool yarn gives the rug a tactile surface and a durable finish.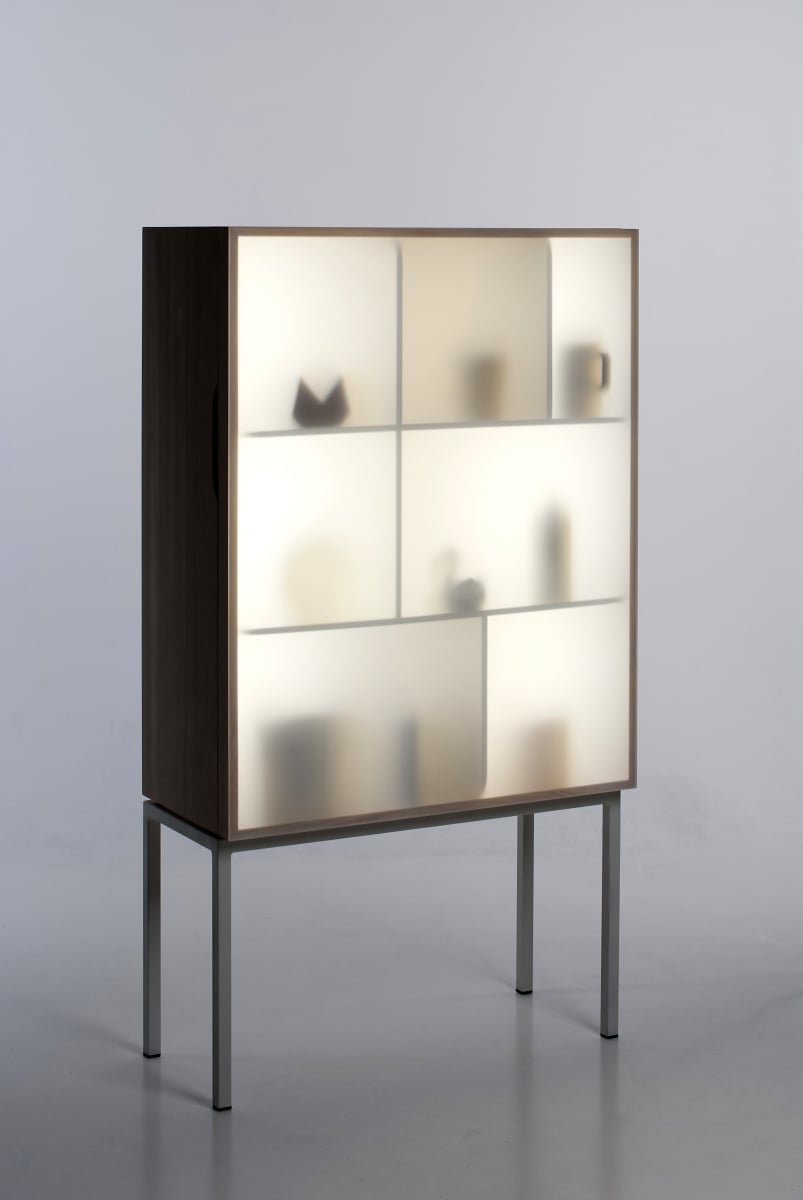 STINE KNUDSEN AAS DISPLAYAWAY CABINET
This cabinet is a new interpre-tation of the traditional glass-fronted version. Thanks to the frosted finish and LED lighting, objects placed inside are visible as beautiful shadows.
NERVOUS SYSTEM TABLETOPS
Using the Radiolaria Web app, users can now design tabletops (or just large non-functional art objects) by creating a digital model that is then translated into a physical version using the studio's CNC router.
ERCOL WINDSOR CHAIR
Designed by Lucian Ercolani in 1956, this chair is now available in the United States, with a clear waterborne lacquer on a solid beech wood frame and upholstered with 100 percent wool from the Scottish company Bute.