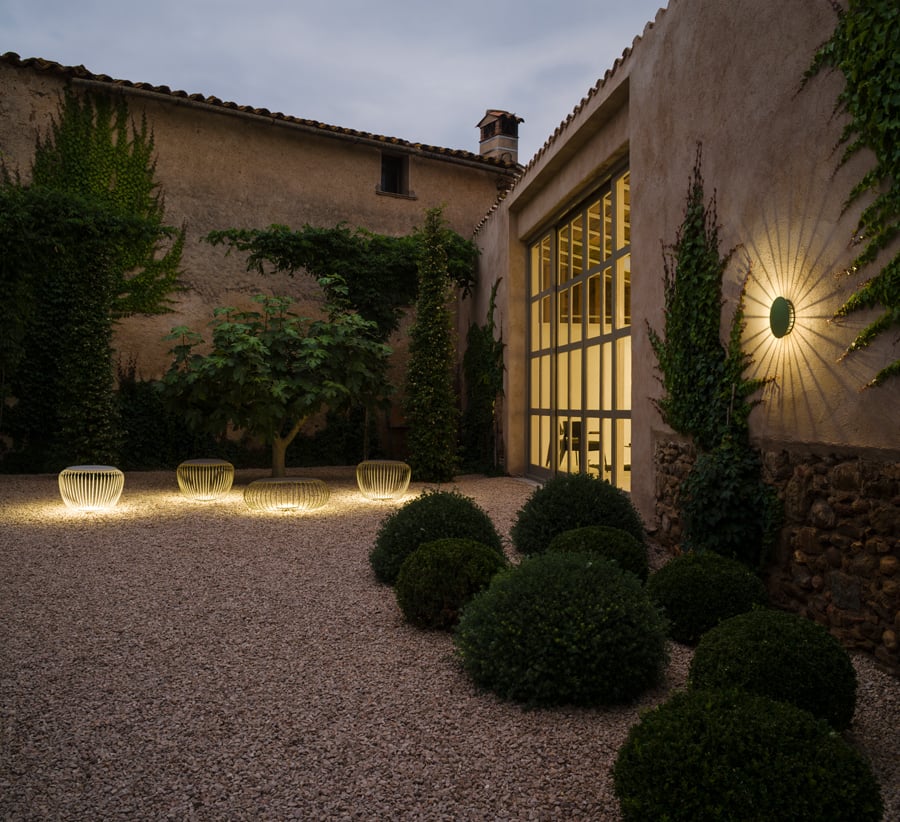 November 5, 2020
Six New Lighting Options for Every Project
New products from Vibia show that lighting continues to evolve, putting design first.
Sponsored by:

This year could have been a break from the norm—it has been in so many ways—but for Vibia this rollercoaster of a year was an opportunity to continue their rich history of lighting innovation. Releasing six new collections and additions to previous collections in 2020, they showed that design innovation need not be put on hold. Working with Martín Azúa, Arik Levy, Stefan Diez, Xuclà, and Jordi Vilardell & Meritxell Vidal, the latest releases provide designers and architects with high-end multi-functional lighting for both interiors and exteriors.
"What we're trying to accomplish is to make sure our designs bring an environment of positive energy, comfort and wellness to the application," explained Miquel Colet. "We wanted to do that by leveraging the technology and innovative designs."
Taking inspiration from nature, architecture, and traditional craftsmanship, each of the six new collections use LEDs to play with light, both as a functional element of space and as art form.
Having previously released Halo Circular and Halo Lineal, Martin Azúa has once again collaborated with Vibia on two new releases: Halo Jewel and Halo Wall. Emphasizing the use of light as art, fixtures can be combined and adjusted to construct unique looks. In particular, Halo Wall provides designers with the ability to expand lighting across walls, while Halo Jewel utilizes the duality of light and steel to create a subtle, floating light fixture.
Similarly, Arik Levy's Structural continues the theme of offering flexible solutions in sculptural, architectural forms. Used alone or in multiples, Structural gives designers an opportunity to integrate baths of light across walls and overhead, creating unique layouts.
Joining Vibia's roster of impeccable collaborators is Stefan Diez with Guise. Available as pendants and ceilings lamps, the fixtures combine the craft of Bohemian glass cutting in traditional borosilicate glass with technological precision through engraved incisions that gather and direct light downward while the glass body provides warm ambient lighting.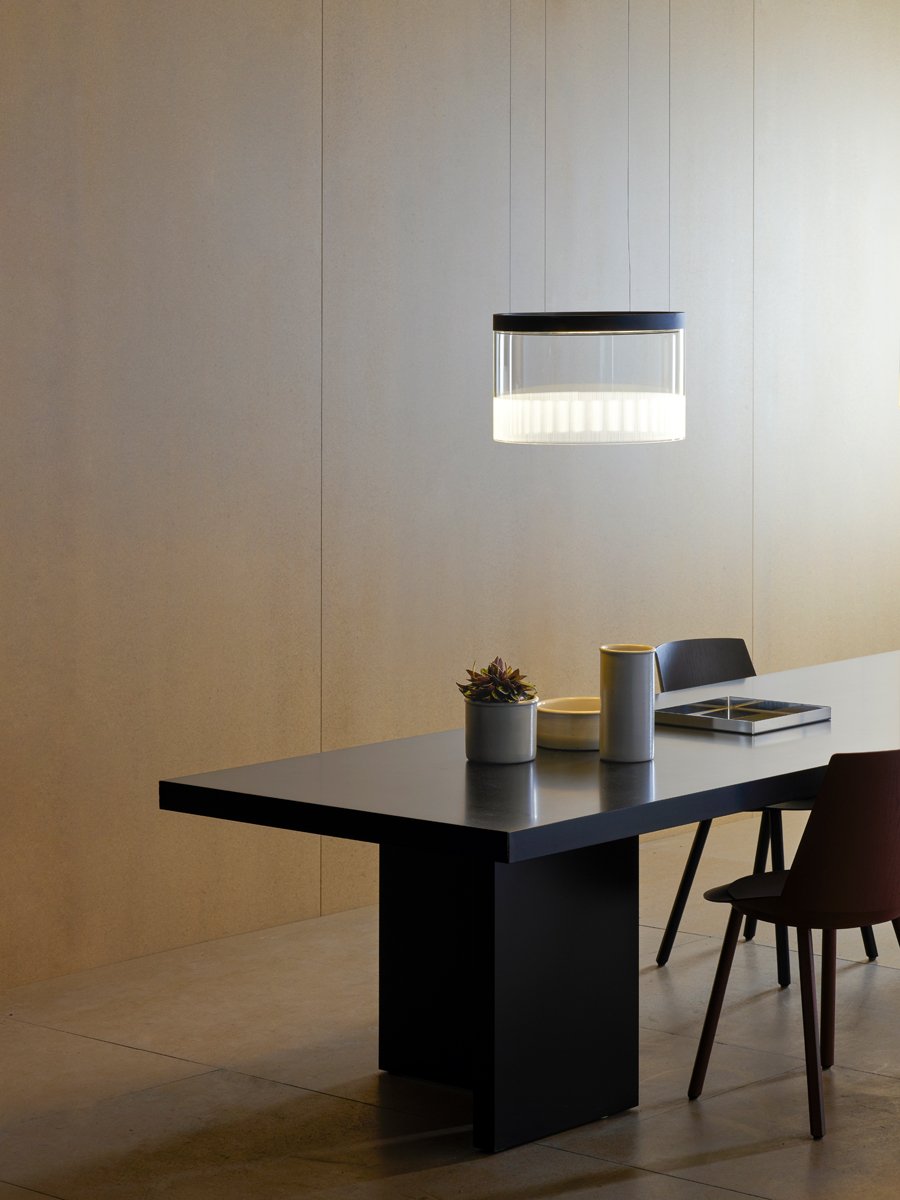 While Halo Wall, Halo Jewel, Structural and Guise are intended for indoor use, Palo Alto, designed by Xuclà, and Meridiano, designed by Jordi Vilardell & Meritxell Vidal, provide outdoor lighting options. Although outdoor lighting has been part of the Vibia portfolio for nearly a decade, Colet said, "We are very aware that outdoor spaces are becoming more and more important and relevant, especially now in 2020 and moving forward."
Inspired by trees, Palo Alto is both natural and architectural. Its angular silhouette can effortlessly blend into the surrounding environment and can be installed solo or in groupings.
Meridiano, on the other hand, is a play between structural furnishings and ambient, starburst-patterned lighting that are practically whimsical when used in a garden or courtyard. The fixtures become side tables or, when topped with foam, outdoor seating.
Vibia's 2020 releases include new standard elements: making fixtures a customizable kit of parts. "We want to give the designer the capability to customize their product further with standardized options," said Colet. "When the designer picks the product, they can select the type of dimming, the type of color temperature in the LED, and a wider range of finishes and colors." While further customization is available by those who would like to specify outside of the standard options, having a wider selection available off the shelf gives designers an unmatched ability to create something wholly unique.
In fact, all of Vibia's 2020 offerings, from interior fixtures with an artistic bent, to outdoor lighting to elevate outdoor living, are intended to give designers the tools and options they need to make their projects stand out in style and comfort. If the brand has proven anything in its decades of producing top-notch fixtures, it's that the best lighting becomes an integral part of a larger design.