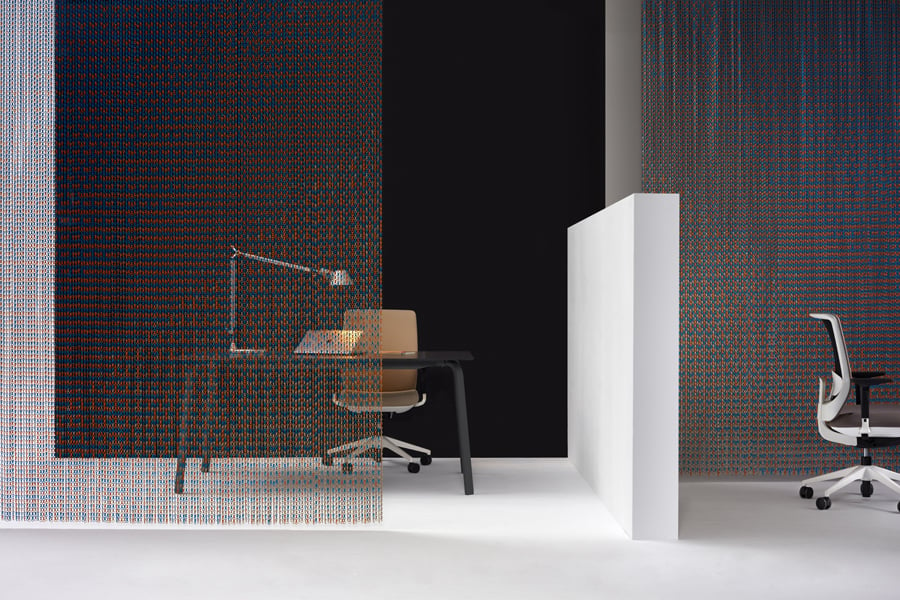 July 8, 2020
Spanish Design Proves its Resilience
Despite the COVID-19 pandemic, Spanish design brands are ready and able to fulfill orders in the U.S.
PRODUCED IN PARTNERSHIP WITH INTERIORS FROM SPAIN
---
---
Has any nation's design industry been spared the economic carnage of the COVID-19 pandemic? Probably not. But despite the shutdown orders, temporary factory closures, and a precipitous drop in demand as some projects are put on hold, design brands in Spain are open for business, with products available for specification, especially here in the United States.
The pandemic has been a particularly cruel twist for Spanish design brands. After weathering the financial crisis of 2008 and the ensuing sovereign debt crisis, both of which hit Spain's economy hard, the country was finally on the rebound when countries around the world began locking down this spring. "It's a real slap in the face," says Carlos Galtier, the director of Interiors from Spain, a promotional department of the Trade Commission of Spain in New York.
Despite the uncertainty of our moment, many Spanish brands are still able to make products available here in the US, in part because of how they responded to the last crisis. When Spain was hurting particularly hard, the nation's high-end interiors brands explored new markets, especially in North America, where many expanded, open- ing showrooms, warehouses, and subsidiary brands. In the last ten years the Spanish design presence in the US market has doubled, according to Spanish trade commissioner Bruno Fernandez Scrimieri. In some sectors, such as lighting and tile, growth has been even stronger; Spanish tile exports to the U.S. have quintupled in value over the last ten years.
"Passengers are not allowed to travel internationally, but cargo is moving," says the commissioner. "However, it's slower and we have seen a steep increase in shipping costs." Brands that have U.S. warehouses are stocked with enough product to last several months with minimal disruption. A common refrain among Spanish design brands right now is that virtually everything in their catalogues is still available, and the real problem is getting projects started up again so designers can start specifying and ordering product.
"Our factory in Barcelona has kept shipping containers continuously to our US location and we have been shipping out orders to our customers in the U.S. and Canada daily during the last couple months," says Miquel Colet, CEO of Vibia lighting's North American subsidiary.
---
Albert Grabulosa, executive vice president at lighting manufacturer Estiluz USA, reports a similar situation: "Other than our New York showroom, which has been closed, everything else has been working normally. We still keep a substantial inventory in New Jersey and all our products are available for purchase at standard lead times if not in stock."
Although many companies are fully operational and able to take orders, the future is murky. "The long-term implications and effects of COVID-19 are still unknown. The coronavirus is first and foremost a human tragedy. The way we work, and the patterns of personal interaction have changed," says Esther Boluda, a communications officer at furniture-maker Expormim.
The Spanish design industry is no stranger to adversity, but this crisis feels different from the last one. Industry leaders predict it will be more like a temporary downturn than a prolonged contraction, and there's hope that business will bounce back. When it comes to historical precedent, instead of looking back 10 or 12 years, we may do better to look back 100, when the misleadingly named "Spanish Flu" was followed by the "Roaring Twenties," a time of extraordinary creative energy and economic growth. If a similar millennial design renaissance is in the offing, Spanish designers and manufacturers will be ready.