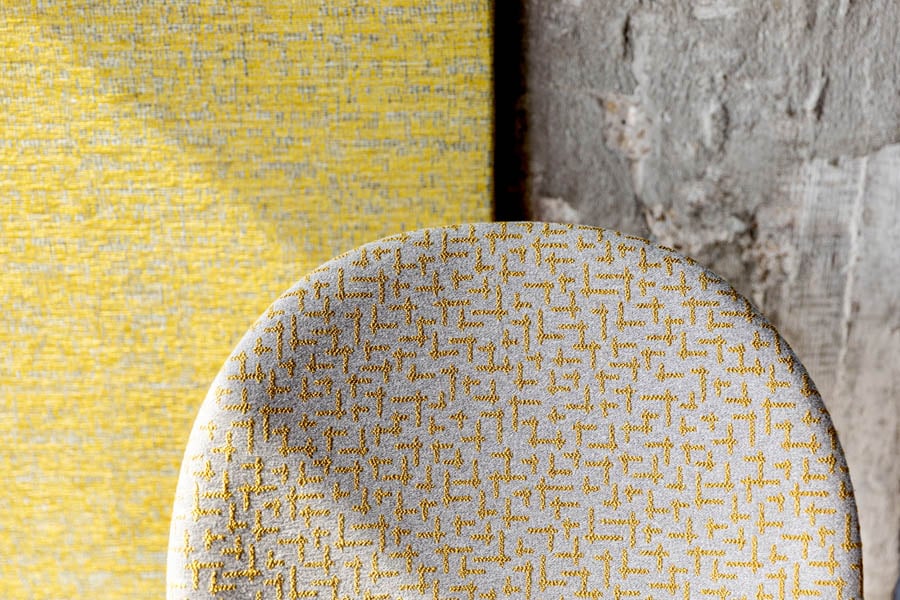 September 24, 2019
Going Boldly: Textiles Look Forward
HBF, Pallas Textiles, and other manufacturers update tradition through cutting-edge technology and sustainability cred.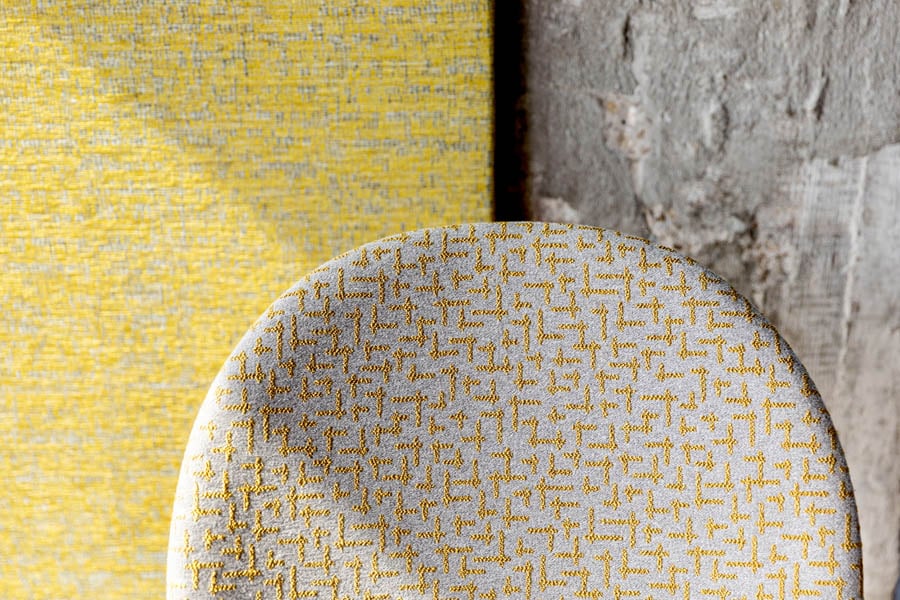 Textile designers are the high-wire performers of the contract industry: See them bound effortlessly from construction to color theory to production; look at them deftly balancing art and science on a razor's edge. And as they do this, many of these designers are also acting as stewards of material history. Case in point: Christiane Müller—the designer behind HBF's new Lost & Found Collection—has created a series of upholstery and drapery textiles that utilize or reinterpret techniques ranging from embroidery, which has its origins in prehistory, to ancient Egyptian needlepunching. But Müller goes a step further, pulling off a hat trick: For many of them, she has deployed recycled yarns and rapidly renewable content to give them sustainable bona fides.
So let's throw a rose to the designers. These collections prove that great textiles are timeless—though, thankfully, technology can lend a hand in making products longlasting, and less harmful to the earth.
You may also enjoy "MONA and Assemble Create a Fashion School in New Orleans."
Would you like to comment on this article? Send your thoughts to: [email protected]