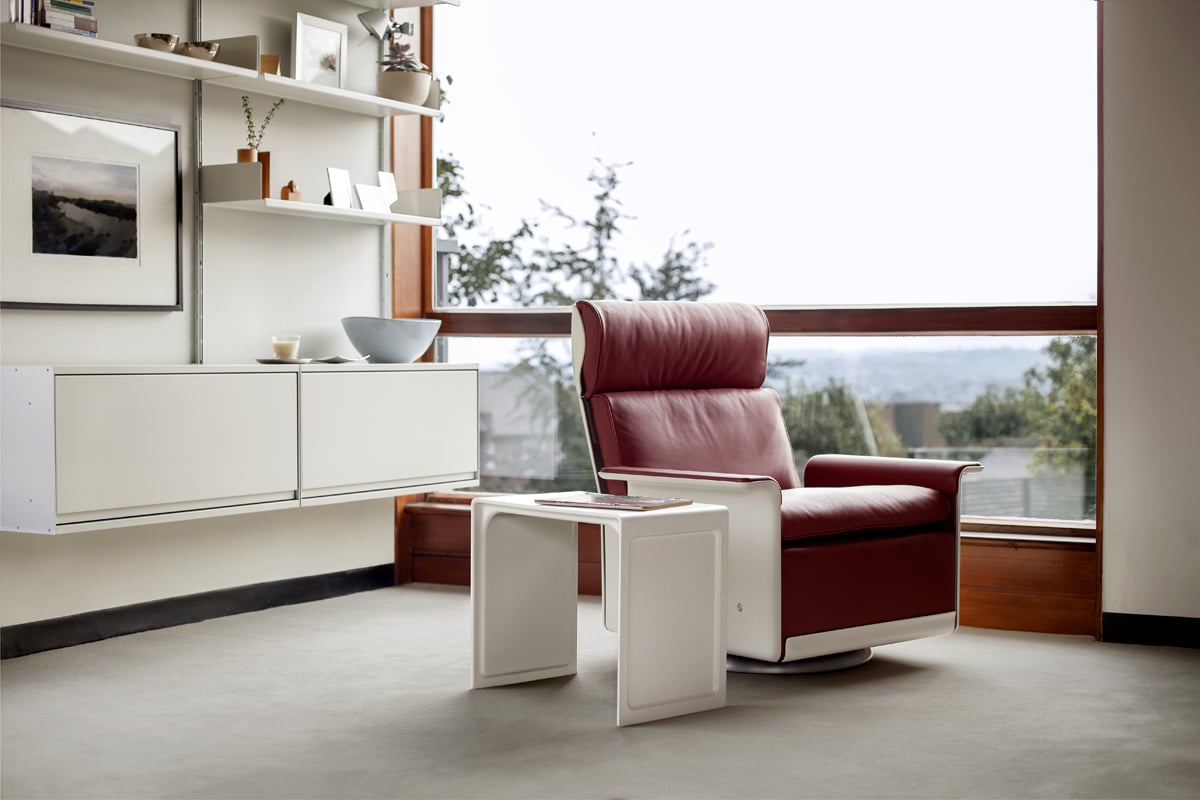 March 7, 2014
Vitsoe Reengineers a Pair of Dieter Rams Classics
Reviving Dieter Rams's classic designs for Vitsoe is a labor of love.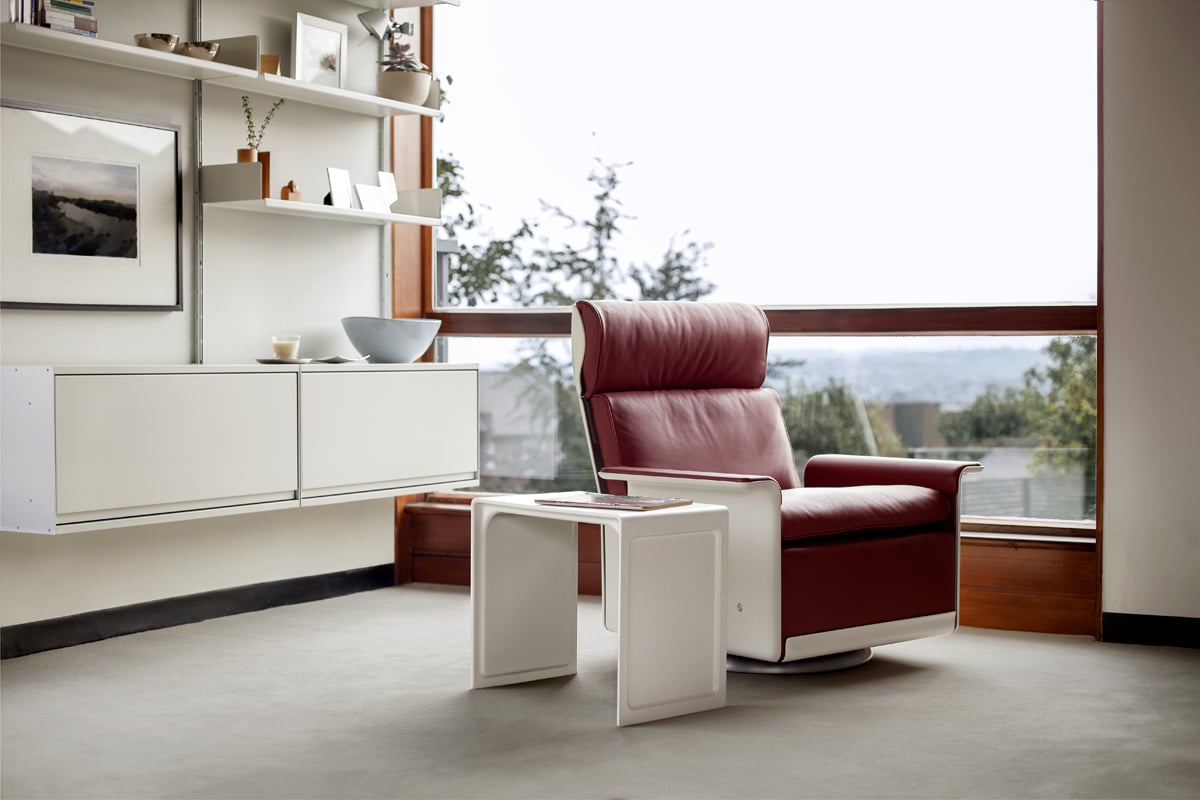 Courtesy Vitsoe
Some designers seem to communicate not just an aesthetic but an entire worldview through their products. Dieter Rams is one of them; his designs transform mere customers into obsessive devotees-for-life.
Among Rams's most enduring designs is the 606 Universal Shelving System, the product that first caught Mark Adams's eye while he was working as a young design-shop assistant in 1985. He liked it so much that he established a company in Britain to distribute Rams-designed products manufactured by Vitsoe, the company founded in 1959 by Danish entrepreneur Niels Vitsoe. Adams later became the German company's managing director, and eventually turned it into an entirely British business. The synergy between Adams's stripped-down business model and Rams's philosophy—summarized in the phrase Weniger, aber besser or "Less, but better"—paid off three years ago when Dieter Rams awarded the license for all his furniture designs to Vitsoe.
The 606 Universal Shelving System has never gone out of production; Adams's first task upon winning the license was to plan the relaunch of the iconic 620 Chair Program and 621 Side Table. "Over the past twenty years, with the shelving system, we've improved the quality, reduced the price, and made delivery ever quicker," Adams says. "It's the same holy trinity that we then attacked with the chair and side table."
An ad for the 620 Chair Program and 621 Side Table set. Both the chair and table were reengineered for a special reissue.
Courtesy ©Vitsoe Archive
Functionality and durability, central to Rams's original designs, happen to dovetail well with today's increased awareness of sustainability. Bringing the chair back into production required a process of rediscovery rather than innovation.
The base of the chair is overlaid with a rubberized molding filled with coconut fiber, or coir, a waste by-product of processing coconuts. "It's a very old material that everybody has given up on," Adams laughs. "It's expensive and a bit hard to work with, but it's a natural material that is incredibly durable." He notes that coir is also used to store spent nuclear fuel rods. "That should give you some idea of its longevity, yeah?"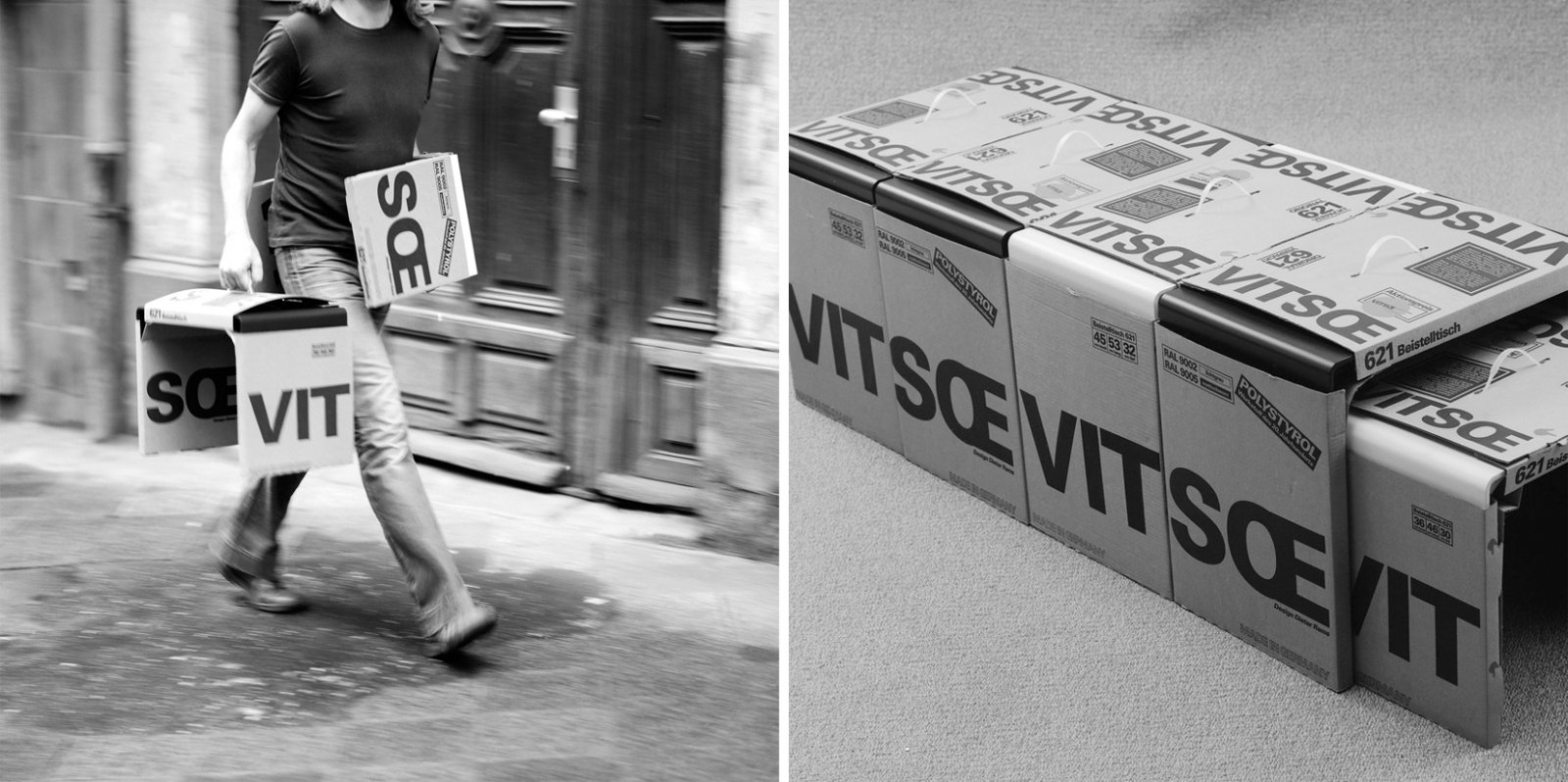 Rams's vision for the side table included the design of the packaging.
Courtesy ©Vitsoe Archive
Where innovation served to enhance Rams's original vision, however, Adams didn't resist. "There's a little adjustable foot that never made it onto the side table in its original incarnation," he says. "We worked really carefully with Dieter to design and engineer it the way he originally wanted it fifty years ago. We used 3-D printing to get it just right in the prototype, and it will be a part of the reissued design."
Technology for sustainable production of plastics has also improved in the last 20 years, Adams notes. "The plastic in the table—injection-molded polystyrene—is now eighty percent recycled, post-consumer material in the black model. We're not there yet in the white, but we are in the black. So we're really pleased with that.
"Our whole emphasis is on favoring better rather than new," he says. "I think consumers today, in increasing numbers, are really beginning to respect that."