February 7, 2014
Wearable Devices That Make Monitoring Your Health A Cinch
The latest combinations of gadgets and apps make tracking one's well-being easier than ever.
The Nike+ Fuelband SE is one of several new wearable devices that sync to your smartphone to monitor your health.
Entrusting our well-being to the digital cloud is no longer as strange as it once seemed. We got used to posting our symptoms on online help forums, then we started using  sites such as WebMD. Now we think nothing of strapping on devices to check our pulse, monitor our heart rates, or examine our hearing, and then transmitting the findings, via the Internet, to physicians for diagnosis.
While this brings up critical questions about the security of our private data, the advantages seem to outweigh the risks. The systems on this page—all of which combine a gadget with an app—have made good health care more immediate and personalized. In an age of sedentary work and rising medical costs, this is surely a healthy trend.
---
For those who need a little more motivation to reach their fitness goals, this wristband might do the trick. The band records various metrics as users exercise, and converts them into NikeFuel, a proprietary measurement system. This is then pushed to the smartphone app, which analyzes performance and helps build social networks around fitness regimens.
Thanks to a nifty device backed by experts and physicians, users can now have information about their hearts at their fingertips—literally. By grasping the FDA-cleared Heart Monitor (which attaches to the back of a phone), users can record an electrocardiogram to be analyzed by AliveCor's experts or shared with a cardiologist.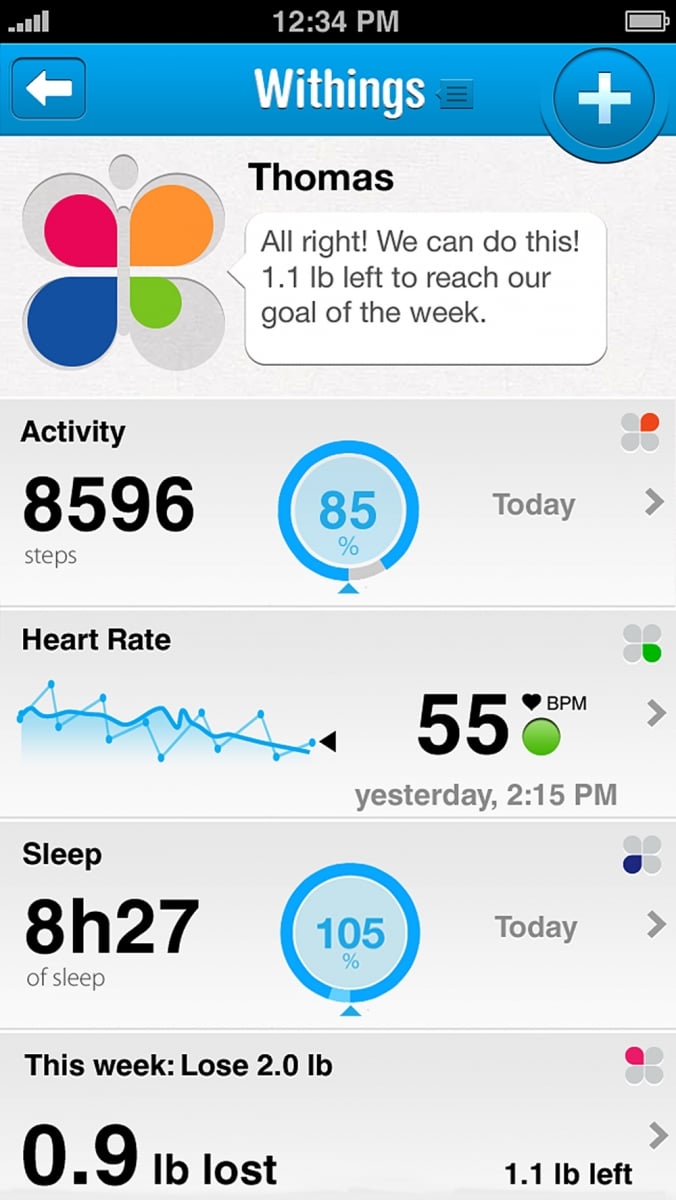 This handy little gadget is an all-hours, all-round health tracker. By day, it can be slipped into a bag or clipped onto a pocket to record number of steps taken, calories burned, and distance traveled. At any time, a touch to the back records the user's pulse. And at night, it slips into a wristband for sleep cycle analysis. All this data is immediately available as easy-to- read analytics and graphs on the app.
This phone enhancement is aimed more at doctors than patients, but it's a sign of how sophisticated equipment is increasingly becoming more simplified. An otoscope is what pediatricians use to look into children's ears to conduct a range of diagnostics. The Oto now makes that possible in a jiffy, through a smartphone, so doctors can administer tests and easily share results with parents.