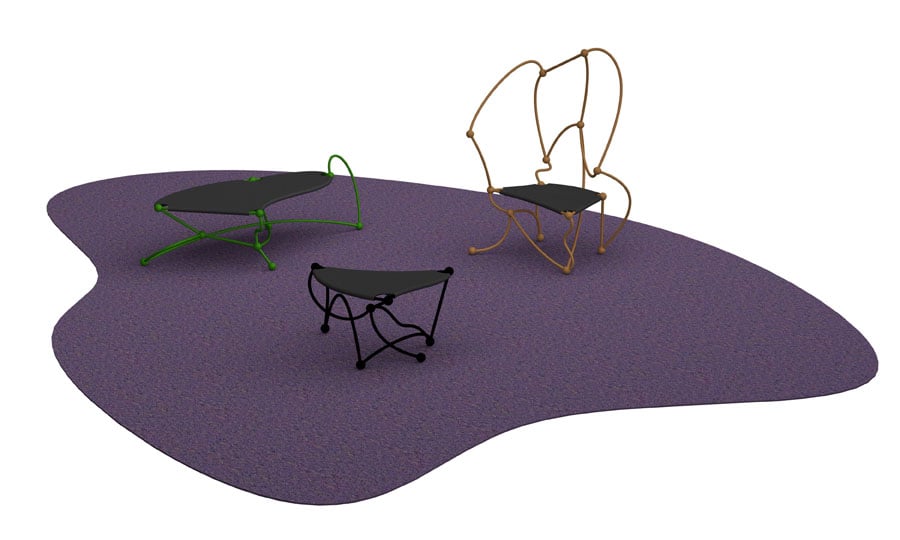 October 20, 2020
Q&A: Mariana Pestana Revisits Empathy at the 2020 Istanbul Design Biennial
The program of virtual and public interventions assembles a wide range of projects that seek to foster a symbiotic rapport between objects, humans, and nature. 
The word empathy has been thrown around a lot lately. Within the design industry, the often misunderstood term has come to define everything from smartphone user-experience to social design concepts that miss the mark when it comes to actual application. 
Portuguese architect and curator Mariana Pestana seeks to hone in on what empathy really entails within design. Heading up the 5th edition of the Istanbul Design Biennial—running from October 15, 2020–April 30, 2021—the culture maker has employed a speculative approach to identify existing initiatives as well as commission new projects that best elucidate this topic. Metropolis spoke to Pestana prior to the event. 
As part of the multidisciplinary design collective The Decorators, you create collaborative public installations. How did your background in social practice inform your exploration of empathy? 
We like to think of our interventions as rehearsals for what the future could be. They are frameworks that spawn conversations in local communities. I began exploring the concept of empathy, which is best achieved through collaboration, after mounting the Eco Visionaries exhibition at the MAAT in Lisbon. The traveling show looked at how artists, designers, and architects are addressing the climate crisis. Several similar exhibitions followed, but few addressed the idea of emotional engagement, how we relate to each other, objects, nature, and other species. It felt like this year's Istanbul Design Biennial was the right opportunity to expand on this dialogue.
Design is synonymous with the notions of ubiquity and access. How can we shift this narrative from being so tangled in commerce and mass production to one that acknowledges our relationship with other living things?
The idea that a good concept should be scalable and universal is vital in contexts like Silicon Valley. The biennial represents a radically different approach in which design employs empathy to forge strong bonds with the natural world. It's about questioning the impact a design has beyond the place in which it's produced and being aware that it doesn't only serve that immediate context. It facilitates a myriad of other intimate connections with the idea of place. 
One example of this new approach is the project Microbial Fruit. Local practice Orkan Telhan + eli translated the complex history of Istanbul's bostans (community gardens) in a series of soil culture samples that are made available to the city's inhabitants as colorful ice pops. After learning more about this history, they can take the comestibles home, make yogurt, and figuratively ingest the knowledge. The project has a critical dimension in that it brings awareness to the fact that whatever you do to the soil will have a lasting impact on the lives of those that depend on these gardens. It's also hopeful in the sense of finding new ways of preserving a cultural tradition that might otherwise disappear. 
The program is divided into experimental curatorial sections, New Civic Rituals, The Library of Land and Sea, and The Critical Cooking Show, which seem to treat the theme on three geographic scales: local, regional, and global. How do you rectify the fact that empathy might be understood differently from culture to culture?
Part of my aim with the biennial is to revisit the original meaning of empathy, which can transcend the many interpretations of the term and serve as an exercise in shifting perspectives. It's the idea that design should reflect multiple bodies and attitudes. 
The Critical Cooking Show, which riffs on the incredibly engaging TV cooking show format, reflects the geo-political dimension of food and the kitchen as a production space. However, this setting's specific equation offers a kind of accessibility and level playing field for the various projects the episode series covers, some of which explore these topics on an anthropological level while others deal with identity.  
The Library of Land and Sea comprises ten commissioned research projects that explore the political, social, and ecological conditions of specific territories in the Mediterranean Basin. The resulting research will be presented in a mock library setting designed by local architecture practice Future Anecdotes and which can be reserved for one person at a time to explore the archive. 
New Civic Rituals incorporates a series of public interventions that generate new kinds of encounters between people, birds, plants, and stars. Developed with local initiative Young Curators Group, these installations will be mounted throughout the run of the program. There will be everything from outdoor dance stages to self-fumigated sprouts cabinet that repurposes a derelict building. The goal is that these projects not merely parachute into the city but instead emerge out a cooperative process between locals and ideas. They should remain useful long after the program concludes in April. In this respect, the biennial is also a kind of rehearsal. 
What were the challenges and advantages of reprogramming this year's event due to the COVID-19 pandemic? 
It was an immense challenge, but rather than decide to cancel the event, we decided to move forward using a different structure. The new, partially digital, partially physical framework allowed us to consider how the theme of empathy could relate to this global crisis. It also forced us to think about what a biennial with less travel could look like and question its duration. Should it show finished projects, or could we also prompt new initiatives?
You may also enjoy "For Thomas Woltz, Soil Is the Most Important Surface There Is"
Would you like to comment on this article? Send your thoughts to: [email protected]
---
Register here for Metropolis Webinars
Connect with experts and design leaders on the most important conversations of the day.