January 14, 2019
The Architecture Lobby Launches Case Studies of Fair Labor Firms
The Lobby's Just Design initiative, hosted on Archinect, identifies 25 exceptional firms and plans a future certification.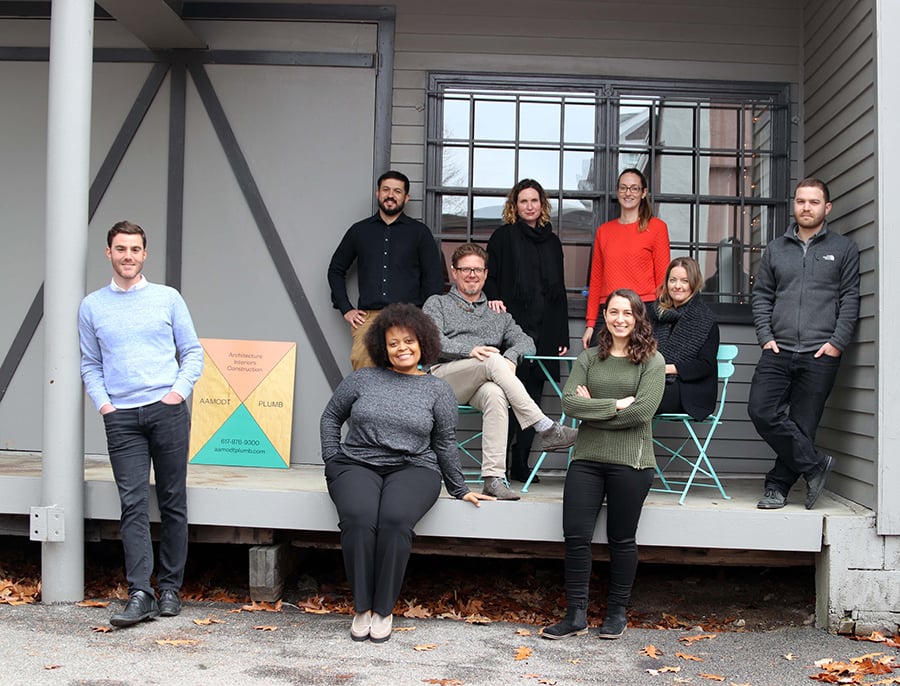 ---
A few years ago, architecture's workplace problem was an open secret. High student debt, low wages, grueling hours with no overtime, and meager benefits were all par for the course, to say nothing of poor diversity and persistent sexism (as sexual harassment allegations against Richard Meier threw into sharp relief last March). Designers nonetheless powered on, their field's reputation intact thanks to progressive aspirations, high-profile projects, and academic cache. Now, six years after architect Peggy Deamer founded The Architecture Lobby to address the profession's entrenched labor problems, such realities are actively being discussed, challenged, and rethought.
Just Design, an Architecture Lobby initiative to recognize firms with fair labor practices, launched in spring 2017 with the intention of creating a certification that, like Fair Trade or LEED, would help guide job searchers (as well as potential clients). The initiative began as a collaboration between the Lobby (a 2017 Metropolis Game Changer), the Yale SoA's Equality in Design group, and Harvard GSD's Women in Design group, who crafted a questionnaire that served as an open call for nominations by employees. From a first round of 180 nominated firms, the Just Design team, led by landscape designer Shota Vashakmadze and Deamer, has selected 25 exceptional examples, vetted through an interview-heavy validation process, to serve as case studies.
Since December, the fruits of that effort have begun going public for the first time: Just Design has partnered with Archinect, the architecture networking platform, to announce the 25 case studies. "[T]he series spotlights practices that honor the basic rights of their employees and can serve as exemplary models of what should become standard for the field," Archinect writes.
Metropolis spoke with Deamer about fair labor in the context of architecture, why recognizing its practice matters, and what architects can learn from this first round of case studies.
Katie Okamoto: The AIA recently released the first part of a guide for "equitable practice." At the Just Design initiative, is there a distinction between "equitable practice" and "fair labor practice"?
Peggy Deamer: On one level, you might say "fair labor" looks more at economic issues while "equitable" looks more at social issues. With that lens, you might think fair labor is a smaller category within equity. But the reality is that fair labor is actually the broader category, because it looks at larger issues like agency and empowerment. How can a firm's policies not only be equitable but empower an employee's career and their larger contribution to the project?
As I'm drawing that distinction, I do want to say that I really have respect for the recent AIA equitable practices guide. I think they've done a lot of important work, and they recognize that equity and diversity flow into larger economic conditions that need to be addressed.
I think there is a realization that if we want diversity, we have to attract people for whom a profession is a new option. For underrepresented people, you're not going to want to enter a profession where you face disparity in education and access to professional licensure. We have to have a less precarious profession to attract new professionals from diverse backgrounds.
How did the Architecture Lobby arrive at recognition as a strategy to improve labor practices in the profession?
From the start, one of our models was the Yale Law Women's Family Friendly Firms Top Ten Report. Lobby member Qulian Riano [who practices strategy at NYC's Department of Design and Construction] said that of all the initiatives that the Lobby might take on, something like this would be the most fundamental. We had to do something that would showcase good labor practices.
But the Yale Law Women's Top Ten list could rely on statistics, which the law profession provides through the National Association of Law Placement. There is no such corresponding thing in architecture—it's not the AIA, which doesn't represent all architectural designers. So it was clear that we [the Lobby] didn't have the same resource for creating a ranking, hence, the idea of a certification. The case studies are a step toward that.
Have you seen commonalities between the case studies? How or why are some firms able to implement "just design" workplace policies, despite the industry's particularities?
There are six categories within the idea of "just design" that matter to us. They are: family friendly policies, fair pay, legal labor practices, gender and ethnic diversity, transparency, and agency. These were present in all the firms that were selected as case studies, but proving gender and ethnic diversity is hard, and some firms foreground that achievement more than others.
I've been impressed that all of the firms that we've looked at have foregrounded flexibility of work, and to my happy surprise, also foregrounded overtime pay. So those have been clear common issues that the firms recognize as important to supporting the staff.
In general, the qualities that have come through in this first round of nominations are similar whether you have a big firm with HR or not. Maybe that's a long way of saying that even in small firms, those that are successful have some sense of the importance of management. Firms that are small and friendly and don't want to appear to be too bureaucratic, they think that "management" is a dirty word. But whether we call it management or something else, the transparency and clarity that management can provide an office is really important.
The concepts of overtime, good benefits, flexible work days, and supportive family policies are familiar. But "agency" may be a little bit more subtle.
Agency is the difference between feeling like a contributor and feeling like a worker bee. Do you feel like you're a participant in both the long-term and short-term goals of your firm? Do you know why your firm is taking on the projects that you'll be assigned? Are you part of discussions about your schedule? Does your firm support your licensure and professional development? Do you feel engaged in creative, intellectual discussions so you get a long-term picture about why you're doing what you're doing?
I think in most jobs, these are natural questions for satisfaction in your work, but in architecture, we tend to forget them. It seems obvious that firm owners will get better work from you if you are happy to come to work, if you feel committed to the employers, and if their ethics come out not just in the architecture they produce but in the work environment. Everybody benefits.
How do you hope these case studies and, if and when it happens, the certification, will help change the culture of what's expected from employers?
Whether one fills out our questionnaire or is seeking Just Design certification or not, the questions that we ask within our nomination process are those that our industry should absolutely consider. They are things that should concern us as architects, and that any employer should be able to stand behind.
---
To date, Archinect has published three case studies—Elizabeth Eason Architecture, Aamodt/Plumb Architects, and McMillan Pazdan Smith—and will continue to do so on a rolling once-a-week basis.
Just Design expects to put out the next call for firm nominations in 2019, and is encouraging firms and employees to participate. According to Deamer, the group plans to repeat the process of nomination and validation every six months moving forward, informing the group's initial goal to develop a Just Design certification.
You may also enjoy "CES 2019 Recap: The Technologies and Ideas Shaping Cities."