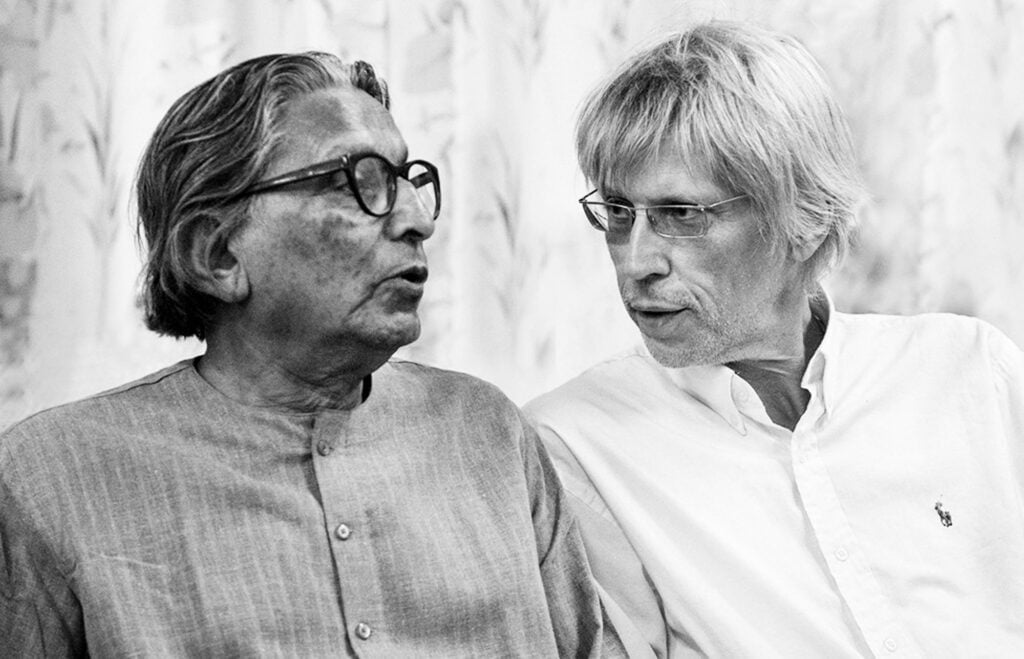 January 25, 2023
Who Was Pritzker Prize-winning Architect B.V. Doshi?
On January 24, celebrated Indian architect and 2018 Pritzker Prize winner Balkrishna V. Doshi passed away, leaving behind an illustrious 70-year architecture career. Influenced by Modernist masters such as Le Corbusier and Louis Kahn, the 95-year-old architect notably addressed low-cost housing and town planning in different parts of India, established one of India's premier design schools, and built more than 100 buildings. Here we explore Doshi's early life, career and accomplishments.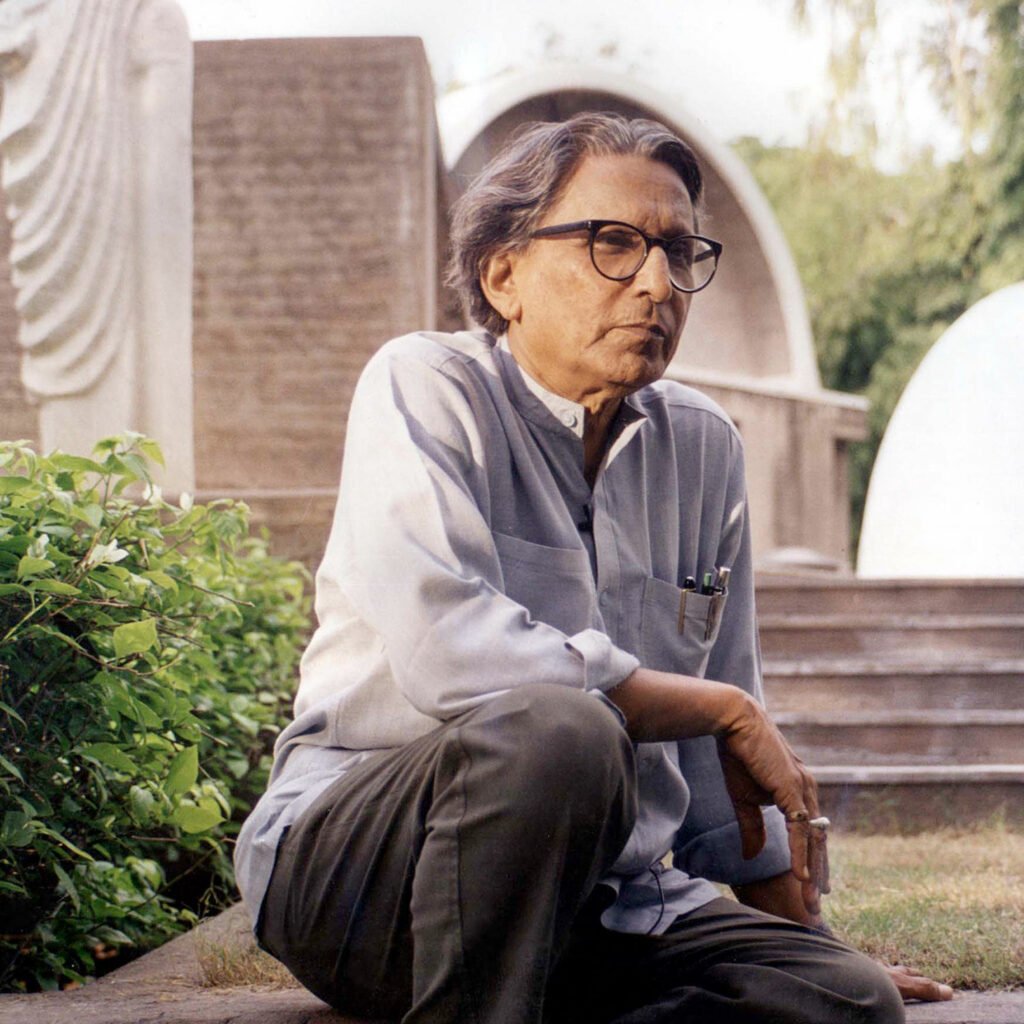 B.V. Doshi's Early Life
Born in Pune, India, in 1927, Doshi grew up in the 1930s and '40s as the child of a family of carpenters. An early aptitude for art led Doshi to study at the Sir J.J. College of Architecture in Mumbai. In the 1950s, after a fortuitous encounter with Le Corbusier's assistant, he went on to work with Le Corbusier in Paris.
Le Corbusier would go on to be the great mentor in Doshi's life, inviting the young architect to return to India in 1954 to supervise work on Chandigarh, the newly planned capital for the Indian states Haryana and Punjab, as well as other projects around Ahmedabad.
Two years later, he opened his own architecture practice in Ahmedabad called Vastu Shilpa where he would go on to design projects that fused Modernist geometries with Indian building traditions and rendered in locally available materials. These included his own vaulted studio, Sangath, which means "moving together" in Sanskrit, among dozens of other buildings.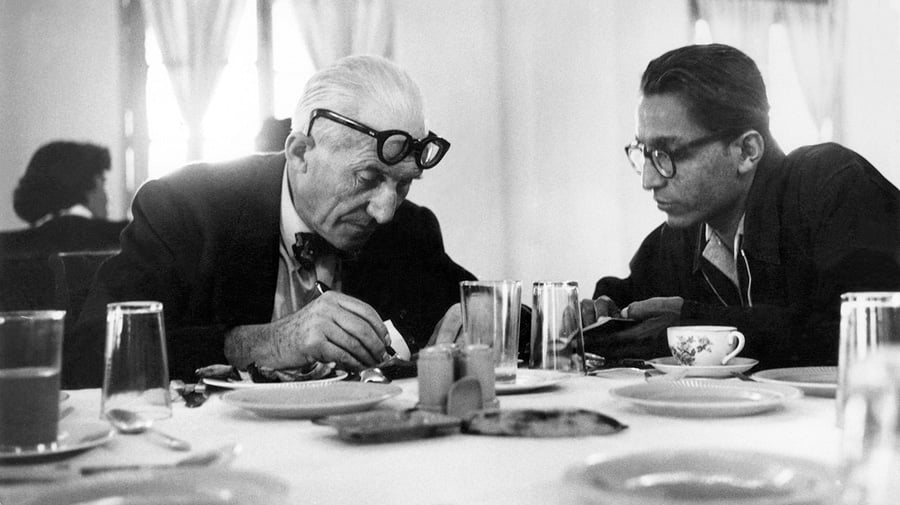 Doshi's Renowned Projects
Doshi leaves behind a legacy of built work that includes several social housing projects like ATIRA Low Cost Housing (1958) and Aranya Low Cost Housing (1989) in Indore, India, a complex of dwellings that accommodates more than 80,000 residents.
He collaborated with Louis Kahn on the Indian Institute of Management in Ahmedabad (1962) and would design other buildings in the city including the Institute of Indology (1962) and the cavernous Amdavad Ni Gufa gallery (1994), created in collaboration with India's foremost Modernist painter and his friend, M.F. Husain.
He also created buildings like the Indian Institute of Management in Bangalore (1992) and the Madhya Pradesh Electricity Board in Jabalpur (1979) that brought the natural world into the built environment.
B.V. Doshi's Contribution To Academia
In the early 1960s, Doshi designed and founded the School of Architecture and Planning (now known as CEPT University), after teaching at Washington University in St. Louis, Missouri. He envisioned a mixed curriculum and an international roster of visiting faculty.
Today, the university has grown to five departments and is one of the most prestigious design schools in India. Doshi played an active role at CEPT, frequently hosting student tours of his studio, delivering lectures, and serving as a mentor to a new generation of design students, much like Le Corbusier did for him.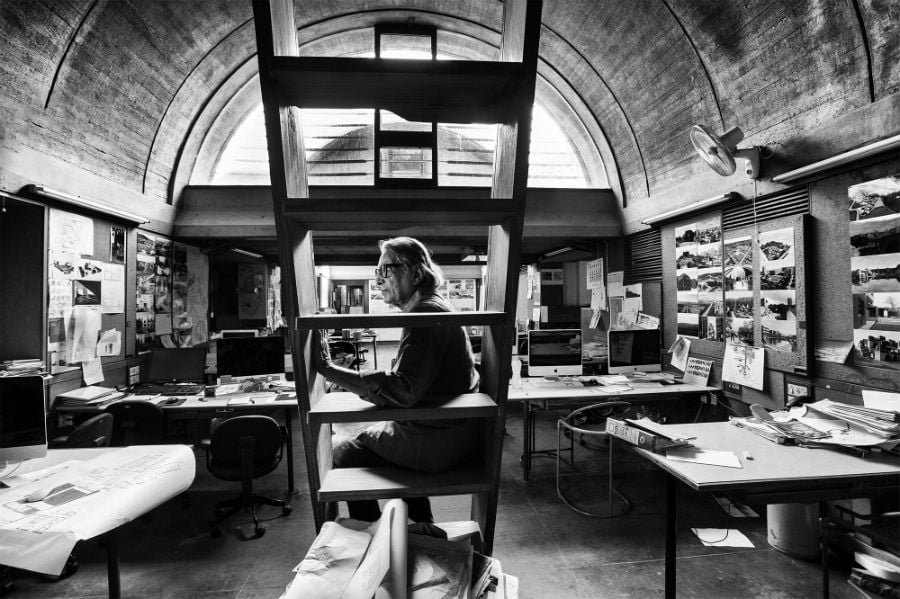 Doshi's Legacy And Honors
In 2018, Doshi was awarded the Pritzker Architecture Prize, an accolade considered to be the field's ultimate achievement. He was the first Indian to receive the honor since the prize was established nearly four decades ago.
In addition, in Weil am Rhein, Germany, Vitra Design Museum displayed Doshi's work at a monographic exhibition in 2019. He was also awarded the Royal Institute of British Architects' Royal Gold Medal in 2022.
Among the last of the Moderns, Doshi's architectural legacy reflects the best of Modernism's social mission, creating structures that were both functional and beautiful.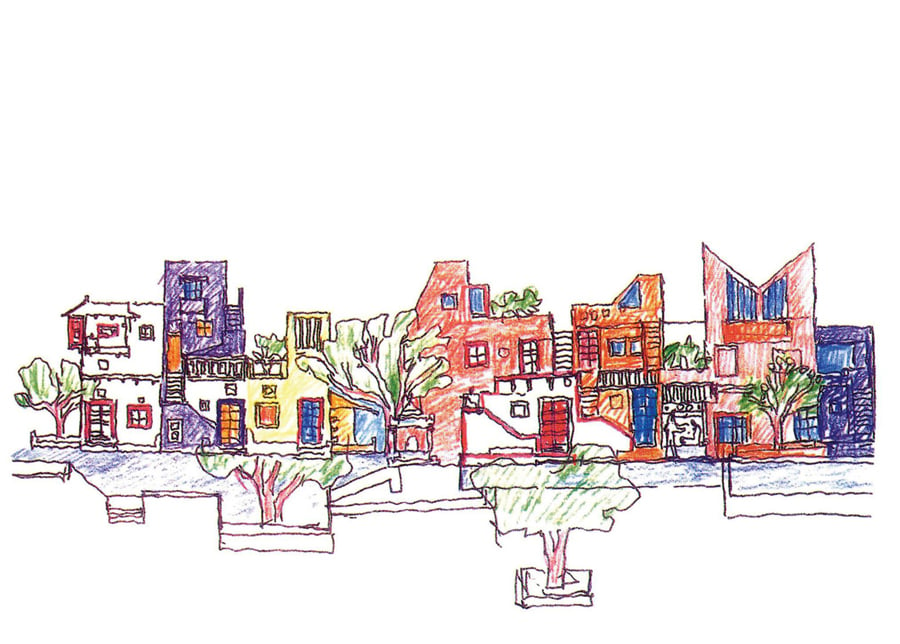 Would you like to comment on this article? Send your thoughts to: [email protected]