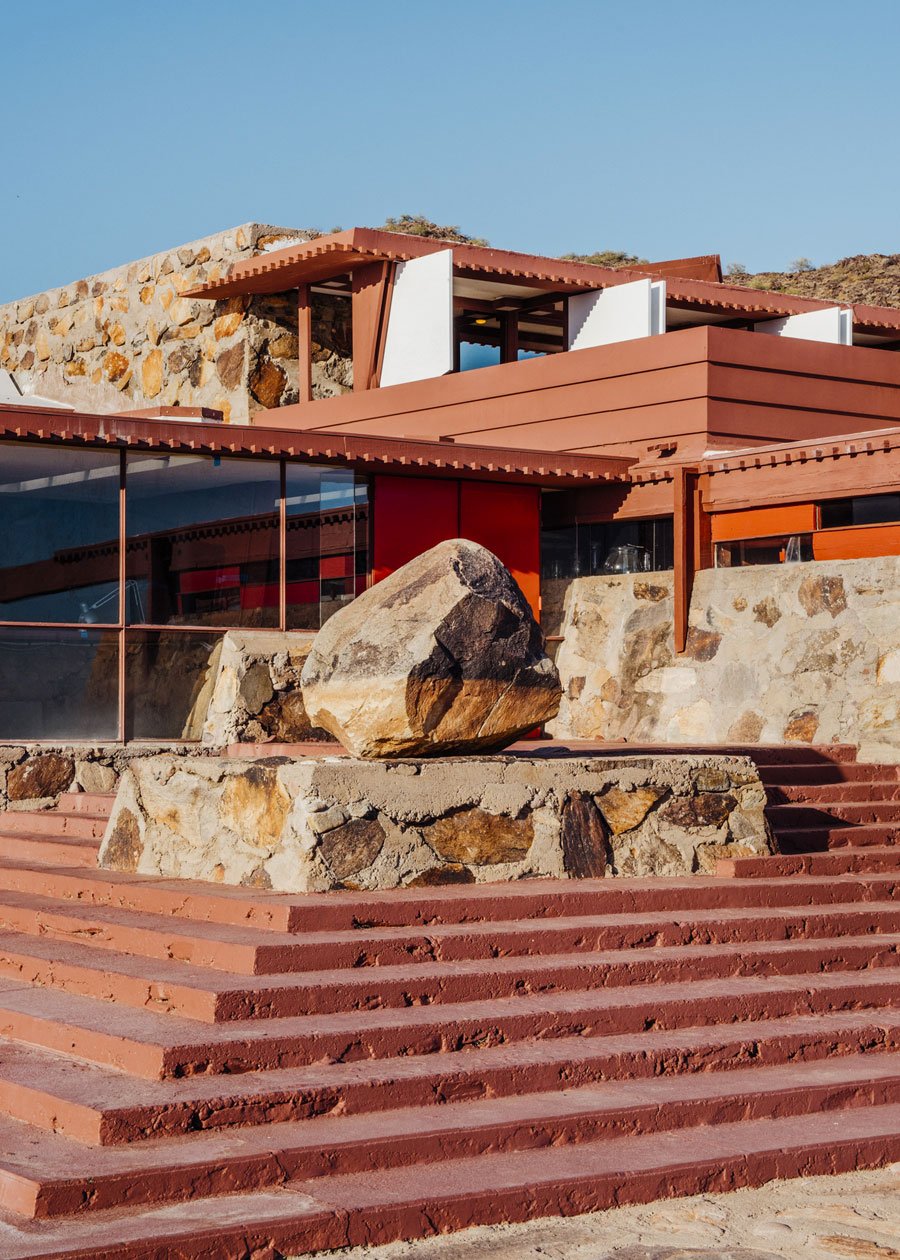 January 18, 2018
Remembering Bruce Brooks Pfeiffer, Frank Lloyd Wright's Prolific Archivist
Scholars remember the man who devoted over six decades to one, meaningful mission—keeping alive the Wright legacy for generations to come.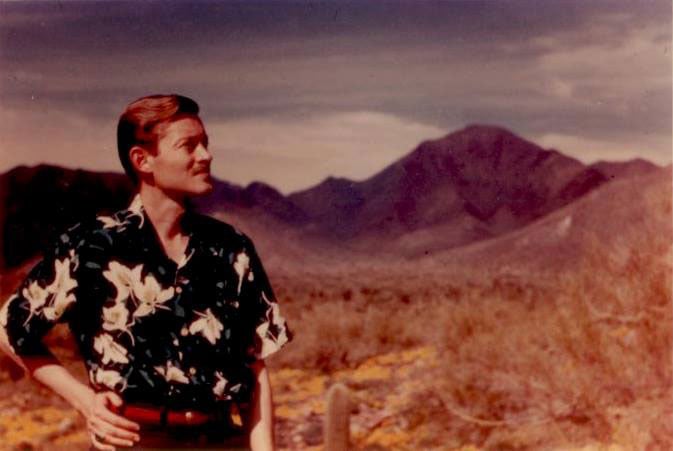 On the very last day of a jubilee year commemorating the 150th anniversary of Frank Lloyd Wright's birth, Bruce Brooks Pfeiffer, the master's most ardent archivist, passed away in Scottsdale, Arizona. Pfeiffer was 87. Neither age nor illness had prevented him from making his own, fresh scholarly contribution to the 2017 celebrations—a book published last summer about Wright's third wife, Olgivanna. It was the last of more than 50 books Pfeiffer wrote or edited in order to guarantee that the story of Wright's life would be remembered with nuance and detail. Each of those works drew from the massive collection of Wright's own drawings and papers that Pfeiffer organized and preserved at Taliesin West for decades.
"What Bruce did was create the first great era of establishing Frank Lloyd Wright's legacy," said Kathryn Smith, a Wright scholar who first met Pfeiffer at Taliesin West in the mid-1970s. "By doing that, he fulfilled Wright's intentions to see his own work published in full. And what more could you ask?"
Pfeiffer was a 16-year-old kid growing up in Massachusetts, the son of a shoe manufacturer, when he thumbed through a copy of Life magazine and came across an article that would redirect his life trajectory to the desert of Arizona. It was 1946, and Life, like many other national magazines that year, had featured the "organic" designs and audacious pronouncement of Frank Lloyd Wright. Pfeiffer was so drawn to Wright's wattage that by the time Pfeiffer was just 18, he'd already migrated to Taliesin West to join the Frank Lloyd Wright School of Architecture, as it was called then.
"I have never lost the feeling I first had coming up that curved driveway in 1949," he later said. "I wasn't going somewhere; I was returning somewhere."
Pfeiffer studied with Wright for the next seven years, working alongside the other, mostly older apprentices. Even as a young man, Pfeiffer felt that Wright's impromptu lessons and more formal Sunday morning talks at the Fellowship were "too valuable to perish," so he decided to record them. Pfeiffer eventually collected more than 250 hours of Frank Lloyd Wright's teachings on tape those years, and would transcribe them all.
Pfeiffer left Taliesin West for a short time in his mid-20s to continue his art and design studies at the École Nationale Superiéure des Beaux-Arts in Paris. Immediately after, he returned to Scottsdale and settled for good, playing an integral role in the life of the Taliesin Fellowship, where design work, study, sleep, and property repairs, as well as communal meals and entertainment, were all woven together. Mr. and Mrs. Wright were both deeply appreciative of music. (Wright once said, "Beethoven, and Bach too, were princely architects in my spiritual realm.") Pfeiffer shared this affinity for music, and played piano. Transcribing and arranging original compositions would become a big part of his enduring friendship with Olgivanna.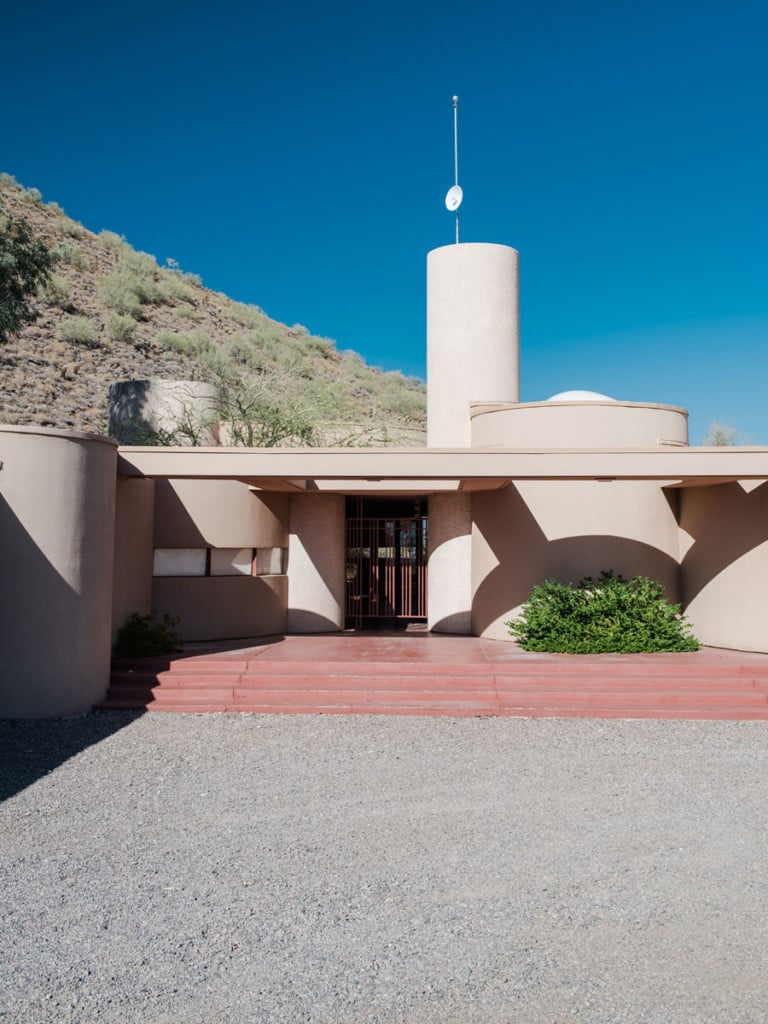 ---
When Frank Lloyd Wright died in 1959, many of the architect's original drawings were still in daily circulation among the apprentices at Taliesin. The students would pull the originals out of drawers in the drafting studio for reference, then stick them back haphazardly when they were done. But Olgivanna had an eye to preserving her husband's legacy and quickly discontinued such practices. She worked with the apprentices to gather her husband's myriad letters, papers, and project materials—hundreds of thousands of items from Taliesin East, in Spring Green, Wisconsin, and West—then pack them up in boxes, and moved them to a Bekins-brand storage facility in Phoenix for safekeeping. For years, the trove of material sat in that warehouse.
According to Kathryn Smith and others who knew him well, Pfeiffer said he'd never intended to become an archivist, but in the years after Wright's death, he recognized the immense need at hand. Scholars around the world were becoming increasingly curious about the materials Wright left behind and hungry to work on various, often ambitious, publishing projects. Apprentices were anxious, as were new owners of Wright homes, to discover anything they could about specific buildings. Inquiries began to pour in. When Pfeiffer spoke with Olgivanna about the imperative that someone maintain Wright's archive, she suggested that he take it on. It happened, as so many things at Taliesin tended to in the 1960s, organically.
And so began Pfeiffer's many trips back and forth to the Bekins warehouse. His first task was to organize the material chronologically, developing a numbering system indicating years and projects. He consulted outside archivists on methodology—studying everything from acid-free document sleeve options to optimal climate settings for long-term preservation—and taught himself large-format photography so he could begin to make quality reproductions of Wright's drawings. He spent thousands of hours organizing and photocopying Wright's correspondence, day after day after day, so that interested visitors and scholars could access some of the material without handling the original letters. Pfeiffer mostly worked alone that first decade.
In the mid-'80s, money was donated to construct an archive building on the Taliesin West campus and to fund some archival assistants for Pfeiffer as well. All of Wright's materials were moved into the new, climate-controlled environment under Pfeiffer's supervision. There were offices, vaults for museum-quality storage, and a frame shop where the archivists could prepare materials for exhibition. Pfeiffer took early personal computer classes and learned to code, all so he could create the archive's first database.
While all this work progressed, Pfeiffer's father, Arthur, was progressing in years and Pfeiffer wanted very much to care for him. Pfeiffer proposed to the Taliesin Fellowship a plan to construct a home for his family on the Taliesin West campus, using one of Wright's unbuilt home designs, a 1938 proposal created for Hollywood costume designer Ralph Jester. Arthur and Bruce Pfeiffer would pay for the home's construction, though it would later be deeded to the Frank Lloyd Wright Foundation. The plan was approved, and the Pfeiffer-Jester House (now to be called the Bruce Brooks Pfeiffer House) went up in 1972. Arthur Pfeiffer lived the rest of his days in the home, and Bruce Pfeiffer continued living there on through his 70s, often opening it to visitors charmed by the circular rooms and incredible mountain views.
David De Long, professor emeritus of architecture at the University of Pennsylvania, was working as an architectural historian when he was first introduced to Pfeiffer by Edgar Kaufmann Jr., the son of Fallingwater's original owners, in the 1970s. De Long remembers Pfeiffer's encyclopedic knowledge of Wright's work and his generosity with scholars around the world who would make the trek out to Taliesin West. "I always felt like I was at the heart of things with Bruce," says De Long. "He had a knowledge and passion for the material. . . . He was a person who understood the depths of what he wrote about in a way that scholars often do not."
Pfeiffer's unique understanding of the archives became evident to the entire world during his middle-aged years, when he devoted most of his time to writing, editing, and managing works for exhibitions. His name is on all the go-to major compilations, including a 12-volume box set of Wright's built and unbuilt works that Pfeiffer undertook with photographer Yukio Futagawa, published in 1985, and a three-volume Complete Works monograph series published by Taschen. As Pfeiffer crafted text for all of these, he would often share personal observations he remembered from watching Wright at work. In Master Drawings from the Frank Lloyd Archives (1990), Pfeiffer wrote about the day Wright added a yellow yo-yo to the hand of little girl in his drawing of the Guggenheim Museum atrium: "He maneuvered his T-square and triangle with a beautiful dexterity; it was a joy to watch him draw, to watch the lines appear so effortlessly-and sometimes not without humor."
Stuart Graff, current president and CEO of the Frank Lloyd Wright Foundation, noted that personal touch throughout Pfeiffer's more than 50 books. "Bruce's work was more than a scholarly review of Wright's contributions to the field of architecture…Bruce brought a deep understanding of the thinking, the motivations, the triumphs and the frustrations that went into the work."
Pfeiffer's intimacy with the Wrights is evident in his last book, The Life of Olgivanna Lloyd Wright (Oro Editions, co-written with Maxine Fawcett-Yeske). In the preface, Pfeiffer described Olgivanna's final days in the Spring of 1985. "As the end of her life drew near, she said, 'I know he is there waiting for me. And when I join him, I can look him in the eye and say, 'I kept your name alive.'"
That reflection on a life dedicated successfully to a singular goal was something Pfeiffer was qualified to convey. He once said in an interview with Contemporary Authors that he'd felt a sense of destiny about his life's work with the Wrights: "To have had the privilege of knowing both him and his inspiring wife, Olgivanna, for many years has been for me the fulfillment of something written in the stars."
Toward the end of his own life, Pfeiffer was secure that the archives he'd tended to for so long would be treated with great care. He was there when, in 2012, moving trucks pulled into Taliesin West and collected a half million items, transferring them safely to the Avery Art and Architecture Library at Columbia University and the Museum of Modern Art. He had passed the baton.