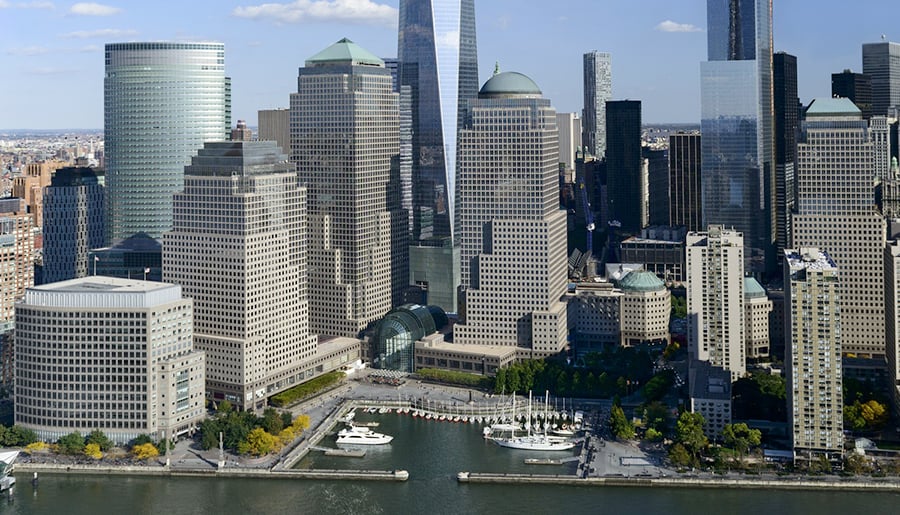 July 22, 2019
Architect César Pelli Passes Away
Pelli, who died last Saturday at age 92, earned a reputation as a charismatic architect who could smoothly transition between the worlds of professional practice and academia.
"We are mortals, and we have a deep appreciation for things that are as mortal as ourselves. Indeed, we enjoy sunsets and flowers and youth, knowing that they are not going to remain as they are for very long. This ephemeral quality is precious. Architecture is able to capture a fresh idea or ephemeral image and give it a long-lasting form or shell…and we marvel at that quality of life that was supposed to have perished, but hasn't."

– César Pelli, "Excerpts from a conversation," Perspecta: The Yale Architectural Journal, Vol. 19 (1982)
The chances are excellent that César Pelli, who died on July 20, shaped your world in some way, whether or not you've realized it. Over a career spanning more than half a century, the incredibly prolific founding partner of Pelli Clarke Pelli designed and built projects in cities all over the world, from Toledo to Tokyo. Never beholden to any single style or signature, Pelli exhibited in his work a sensitivity toward place, program, and how we experience buildings. For Pelli, architecture was a public act and the architect had a civic responsibility.
"He broke a lot of the mythology about what a great architect should be and how they should act, and what they should do," says architect Jon Pickard, Pelli's former student, collaborator, and longtime friend. "I think what César cared most about was creating buildings that give back to the city."
César Pelli was born in on October 12, 1926 in Tucumán, Argentina. He graduated from the School of Architecture at the Universidad Nacional de Tucumán in 1950 and emigrated to the United States with his wife, the noted landscape architect Diana Balmori, who passed away in 2016. After earning his Master's degree from the University of Illinois, Pelli joined the office of Eero Saarinen, where he worked for ten years on projects including the TWA Flight Center (1962) and the Morse and Ezra Stiles Colleges at Yale (1962). In Saarinen's employ, Pelli learned to embrace a collaborative process, listening to all the voices in a firm. Pelli left Saarinen in 1964, embarking a career that led to him becoming partner of design at Gruen Associates in Los Angeles. At Gruen, he designed his first major project of note, the Pacific Design Center (1975). The monolithic structure wrapped in a smooth glass facade became an instant landmark affectionately known as "The Blue Whale."
---
His work not only resonated with the public, but with corporate clients, critics, and the academic community. Pelli earned a reputation as a charismatic architect who could smoothly transition between the worlds of professional practice and academia. He had taught architecture since his days at the University of Illinois and was a prominent instructor at UCLA, where he even considered taking over the school's architecture program. At one notable UCLA conference during the "White and Gray" debates of the late '70s, Pelli joined an eclectic group of L.A. architects to form "the Silvers," who in contrast to their heady East Coast counterparts, espoused what Charles Jencks described as "a tough-minded pragmatism."
This ability to navigate between practice and pedagogy made Pelli well-suited to serve as dean of the Yale School of Architecture, a position he held from 1977 to 1984. Pelli came to Yale during a particularly rough period in the school's history, when it was severely underfunded and, in many ways, still recovering from the fiery rhetoric—and literal fire—that consumed the school in the late '60s. Dean Pelli, working with minimal resources, gave the program a new identity, a new curriculum, and a new mission that has remained largely unaltered: "The task of architecture is the creation of human environments. It is both an expression of human values and a context for human activity…. The student of architecture is called upon to direct sensitivity, imagination, and intellect to the physical significance of these fundamental issues in designing a coherent environment for people." One would be hard pressed to find a more elegant summation of the discipline and of César Pelli's own approach to architecture.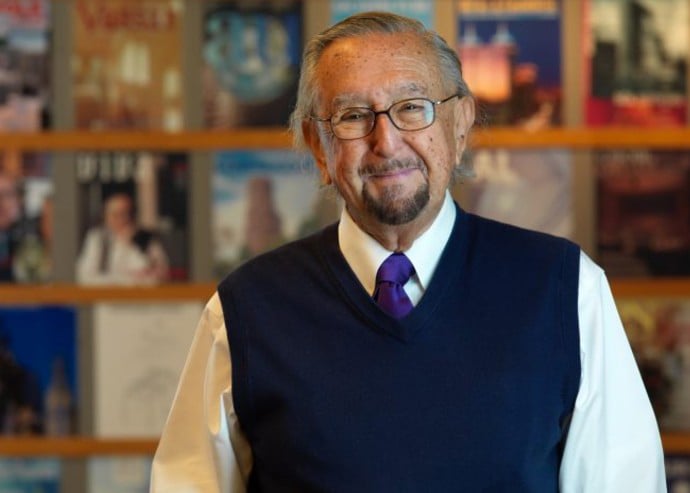 ---
The move to the East Coast also helped launch Pelli's practice. Soon after moving to New Haven, he won one of the most sought-after commissions in the country, Museum Tower at the Museum of Modern Art (1984). "I couldn't believe it," Pelli has said, "When I got the commission I didn't even have a T-square." The architect carefully and graciously grew his office with help from from old friends and new students. "César inspired you to do more and to learn more and to push beyond your limits," Pickard remembers. "He motivated everyone around him to work at a higher level and to conduct themselves with an appropriate level of professionalism. That's something that should be heralded in the profession because sadly, it's rare." Marion Weiss, another former student who worked in Pelli's office, agrees. "There was no distinction in the way he engaged us as students or as employees. There was a sense that there was a lot to be done, efforts to be respected, improvements to be made, and inquiries to be undertaken."
The commission for the World Financial Center (1988, now Brookfield Place) came soon after Museum Tower, and many others followed. Pelli had a penchant for the skyscraper—a type that was, for him, a particularly important civil gesture. His designs are both thoughtful and pragmatic, but also evocative of Pelli's poetic appreciation for the very act of building tall. "A skyscraper is a form that feels like it is stretching to touch the sky. It's that simple," he has said. "It's the same thing with the ancients trying to build a tower to reach heaven. Trying to do this is a very logical human aspiration."
---
Pelli wrote extensively on architecture, most notably in the book Observations for Young Architects. His work has been widely published, exhibited, and awarded. So too has the man himself, whose recognition includes the AIA Gold Medal, and the Aga Khan Award for Architecture for the brilliantly contextual Petronas Towers (1997) in Kuala Lumpur, which held the title of tallest building in the world until 2004.
"Architecture is able to capture a fresh idea or ephemeral image and give a long-lasting form or shell," Pelli wrote, "and we marvel at that quality of life that was supposed to have perished, but hasn't." Pelli perished last Saturday, but as we mortals walk through our cities and enjoy sunsets and flowers and youth, we will look to our skylines and continue to marvel at the life of the man who helped shape them.
You may also enjoy "Sustainable Architecture Comes Into Focus For This Year's Stirling Prize."
Would you like to comment on this article? Send your thoughts to: [email protected]