January 18, 2019
One Month Later, the Campaign to Recognize Doriana Fuksas Is Growing
Metropolis interviews key figures from two groups—Voices of Women (VOW) and Rebelarchitette—pushing to have Doriana Fuksas included in an architecture award that only names her partner Massimiliano.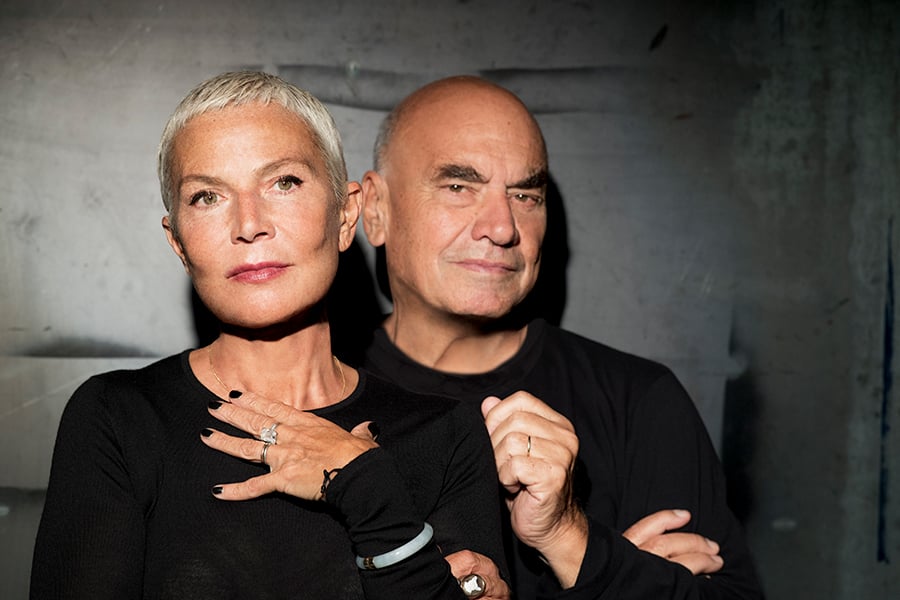 ---
In December, two architect-activist groups launched a petition to recognize Doriana Fuksas alongside Massimiliano Fuksas, her partner and co-director of Studio Fuksas, in a lifetime achievement award from the National Institute of Architecture (IN/ARCH) in Rome, Italy. The petition, a joint effort by U.S.-based Voices of Women (VOW) and Italy-based RebelArchitette, had more than 80 signatures when it launched publicly as a Google spreadsheet on December 13—including those of Doriana and Massimiliano Fuksas and Denise Scott Brown, herself the subject of a 2013 petition for equal recognition in the Pritzker Prize.
When VOW and RebelArchitette officially submitted the petition to IN/ARCH on December 31, the spreadsheet had gathered more than 700 names, among them Paola Antonelli, Toshiko Mori, Beatriz Colomina, Beatrice Galilee, Odile Decq, Louise Braverman, Rem Koolhaas, and Bjarke Ingels.
IN/ARCH issued a public response to the petition on its website on December 17, stating that while it regretted the controversy that the award had caused, it defended its choice as the award honors "the entire professional career of a single person" which "by its nature…can only be assigned individually." (Doriana Fuksas, who had collaborated with Massimiliano since 1985, became head of the studio, then named Fuksas Design, in 1997.) IN/ARCH has so far not responded to the campaign's submission on December 31 with 701 signatures.
Doriana Fuksas, in a comment sent to Metropolis, said:
The question should not be focused on the IN/ARCH Lazio Award to Massimiliano Fuksas in recognition of his almost fifty-year career. The problem is more extensive and complex and is emphasized daily by the media and the various interlocutors of Studio Fuksas. The difference between men and women is still a real problem in the world we [that] must be fought.
The petition is the joint effort of two activist collectives, VOW—led by Caroline James and Arielle Assouline-Lichten, who also started the 2013 Denise Scott Brown petition as students at Harvard GSD—and RebelArchitette, an Italy-based group founded by architect Francesca Perani. VOW and RebelArchitette have recently collaborated on actions calling for the recognition and inclusion of women in the still male-dominated field, most notably at the 2018 Venice Biennale flash mob, which they organized with Odile Decq, Martha Thorne, Farshid Moussavi, and others.
Metropolis spoke with Perani and James about why they think the Doriana Fuksas petition—which is still open for signatures—is important and how their activism fits into their larger practice of architecture.
Katie Okamoto: Why do VOW and RebelArchitette feel this petition in support of Doriana Fuksas is so important?
Francesca Perani: This is an award granted by a national institution that has many chapters in Italy. So it's recognized as one of the leading architecture awards in Italy. We are promoting equality in architecture at every level. By giving the Lifetime Achievement Award to Massimiliano alone, they are propagating a myth of the lone male genius and excluding an equal partner.
Doriana Fuksas said that the problem is not just omission in this award, but the many different occasions when she hasn't gotten the recognition she should have. We are documenting every single award to make sure that women are not being overlooked.
Caroline James: A very prominent architect told me it was good that I took on the Pritzker Prize, however, the IN/ARCH award is not so significant. But what we are saying is that we have to call out anything disrespectful, no matter how small.
We must call it out. Giving fair credit is the right thing to do.
Who are you trying to reach, in addition to IN/ARCH, of course?
FP: I would say that in Italy we are a bit behind about the recognition of women in the architecture field in general. We started RebelArchitette as an Italian group to show female role models in architecture. RebelArchitette's target audience is the young professional and architecture student.
VOW's contacts [who signed the petition] are very well-known architects, while RebelArchitette represents mainly young architects, both women and men. So we combined the two different target audiences in our action.
There is a need for equality, not just in the architecture profession, but in many professions. Most recently, RebelArchitette launched the Time for 50, Time for Equality campaign. The Doriana Fuksas petition is integral to this campaign.
Caroline, you and Arielle Assouline-Lichten launched the Denise Scott Brown petition on Change.org in 2013. Why use Google Sheets this time?
CJ: We wanted to do an open source document. People can see others signing up in real-time and also the order in which they signed. There's something egalitarian and transparent about the open source spreadsheet. We also realized later on that we were appropriating the technology used by the anonymous spreadsheet circulating last year that caused so much controversy. [Editor's note: The spreadsheet, titled the Shitty Architecture Men List, paid homage to Shitty Media Men, a "whisper network" database started anonymously by Moira Donnegan following the New York Times' coverage of allegations against Harvey Weinstein.] So in some ways, this petition is a healing balm. This is an open source document towards positive ends.
There's the question of whether it makes sense to give architectural awards to individual people rather than whole firms.
FP: Nowadays a big studio or even a small studio is a collaboration. If you want to give an award to a project, then you should consider giving it to the whole studio.
If you want to give a specific achievement, such as a "lifetime achievement award," to one person, then you need to find an extraordinary reason for that.
Massimiliano Fuksas created his first studio with his first wife, a woman architect. He then built what is now Studio Fuksas with Doriana Fuksas. His professional achievements deserving of the award are due to his work done in partnership.
What motivates you to do this work on top of your architectural practice?
CJ: We are working on dismantling this idea that architecture is built by one. The problem of recognition is endemic to the field. It's a disease. Architecture as a profession that recognizes the contributions of all its members will be good for everyone. We need to look at who is doing what behind the scenes in offices. We need to look at what firms respect their employees, pay them fairly. We all know that those firms exist, but they're not at the front.
FP: I've been working on these issues since 2011, and I'm still juggling my work in my private studio and being an activist. But activism is really important at the moment. Not because it's a trend, but because we need to raise awareness among Italian women architects, and then globally, such as our collaboration with VOW Architects. There are many issues—for example, there's a false perception of equal opportunities as women in university, such as not calling out the subtle and not so subtle abuse during academic years. Then, there are challenges of getting into the profession and problems once one decides to have a family.
The petition for Doriana Fuksas is very important for us in Italy, since it is one of the first ones defending an Italian architect. Already there is doubt as to whether the organization in Italy is going to give their next award just to one partner or two.
These campaigns can reach beyond one awards cycle. Thus, we are embracing the power of media and social networks to address this problem. Because if we don't do it, the students that are coming after us will have exactly the same problem.
[1/25/19 Editor's note: This interview was edited further for clarity.]
You may also enjoy "The Architecture Lobby Launches Case Studies of Fair Labor Firms."