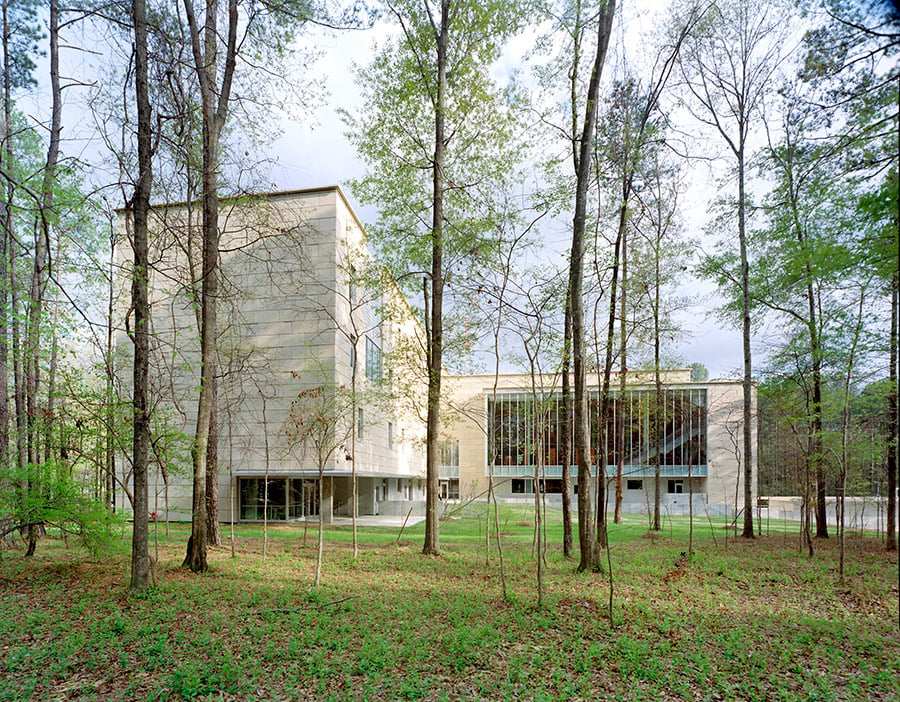 February 19, 2019
GAME CHANGERS: In the Heart of Mississippi, Duvall Decker Built a Grassroots Network to Grow Its Practice
Architects Roy Decker and Anne Marie Duvall carefully cultivated connections to local communities, business, and institutions, enabling a firm that works across architecture, planning, development, and building maintenance.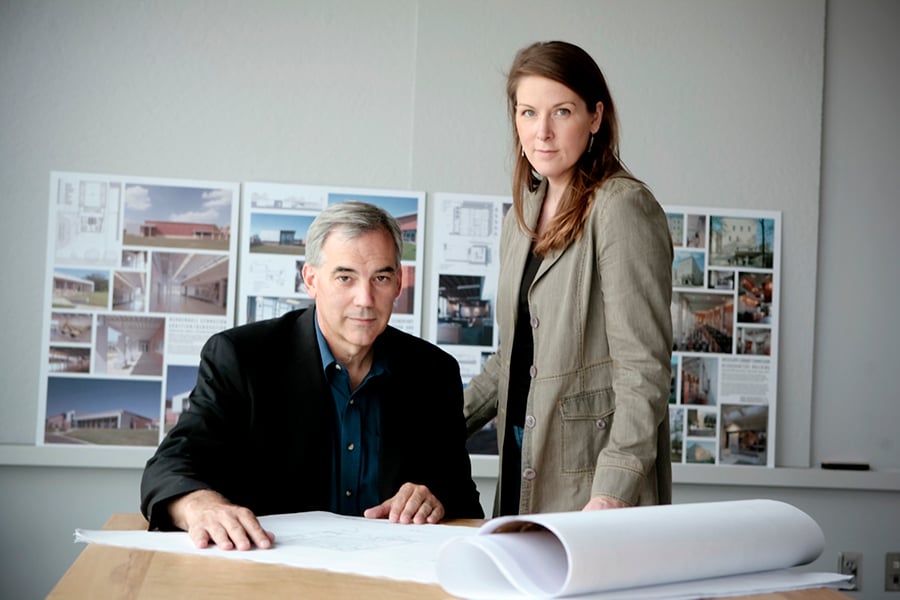 ---
Twenty years ago the husband-and-wife team of Roy Decker and Anne Marie Duvall founded the architecture firm Duvall Decker. It was a bigger leap of faith than even they realized. They wanted to make contemporary work, contribute to their community, and run a profitable business. Lofty aspirations all—for almost any architects, in any market—but the Deckers' goals came with a higher degree of difficulty. They were setting up shop in Jackson, Mississippi, a shrinking city in the Deep South, with about 183,000 residents (roughly 17,000 fewer live there today), conservative aesthetics, low expectations for design, and a shallow pool of potential clients. What exactly were they thinking?
"I don't think we realized how limiting the limits were—we were hopeful," Anne Marie says. "Exactly right," adds Roy. "We were blinded by hopefulness. And we still are."
Years later Duvall Decker has succeeded to a remarkable degree, building an impressive portfolio of educational and institutional projects, thanks to two artfully balanced skills: the couple's ability to create and identify value on the business side, and their ability to listen as citizens of the community.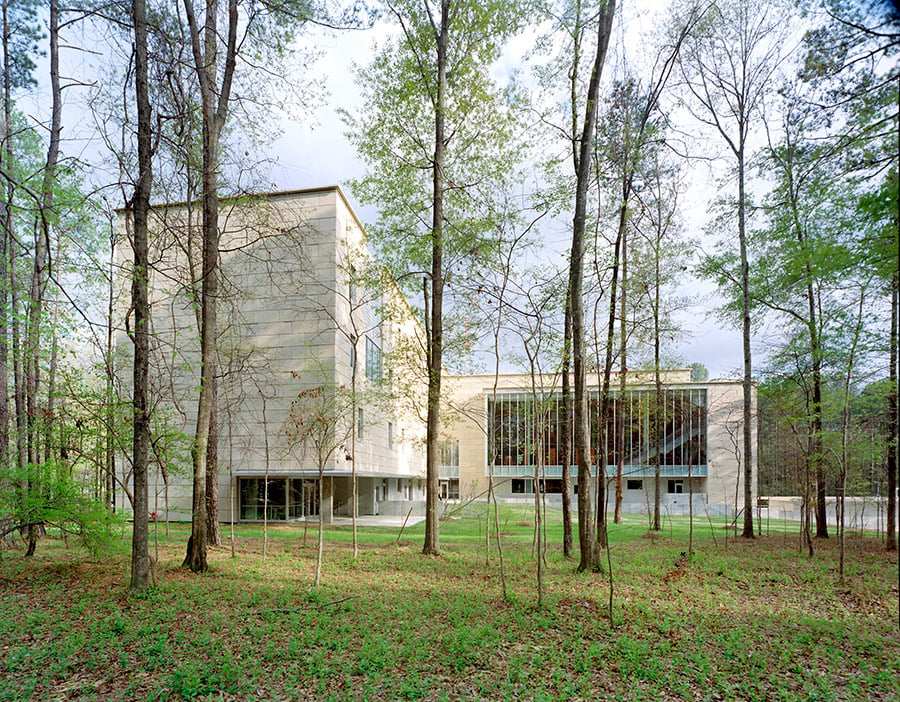 ---
The firm generates revenue through a mix of architecture, planning, development, development consulting, and building maintenance. Much of this grew organically. One of the Deckers' first purchases was a modern redbrick building across the street from their current offices. (They still own both buildings.) It wasn't part of some grand plan, but was driven by an eye for opportunity. "When I said, 'Let's buy property,' we weren't thinking of it as real estate development," Anne Marie says. "We know how to evaluate good property. We know how to judge a neighborhood that will go up in value. We know because we're architects." Development consulting logically followed.
The maintenance business evolved out of a similar realization. Former clients began calling for facilities management advice. It made a lot of sense to charge for that and then perform the actual work. Today, Duvall Decker is responsible for a handful of buildings, an effort that produces a steady stream of monthly income that helps underwrite the firm.
This diversified model creates a lot of "crossover work," as Roy calls it. It's a sort of fiscal virtuous cycle, with planning and consulting jobs often morphing into building commissions, and architectural projects turning into facilities management contracts. "Our facilities clients are always changing interiors, so we do all the design work and manage the construction for them," Roy says. "Hence, we're often making work for ourselves."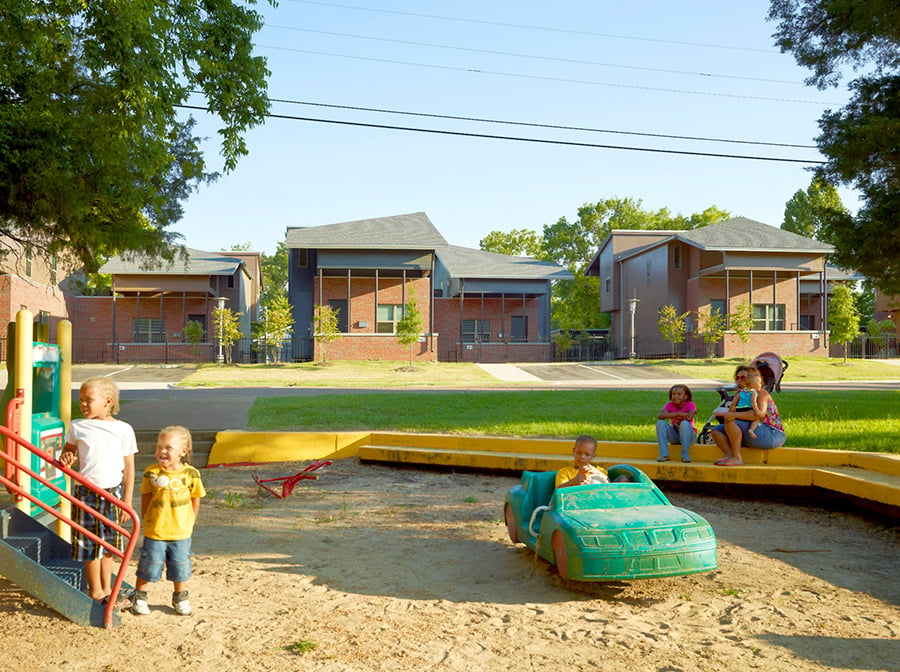 ---
In 2009 they started work on a master plan for the revival of Midtown, a predominantly African-American neighborhood in Jackson plagued for years by disinvestment, blight, poverty, and crime. Working in collaboration with the Jackson Housing Authority and the community, the Deckers spent more than a year identifying and developing a series of what they call "initiatives" and "interventions." The former could be anything from creating a detailed plan for the demolition of almost five dozen abandoned houses to organizing neighborhood watches and fostering productive relationships with law enforcement; the latter, meanwhile, are strategically placed projects designed to increase land values.
Over the course of seven years, the firm has renovated 30 houses as well as designing and building 29 duplex and triplex units with shared courtyards, plus six multifamily courtyard apartments. It also rehabbed a run-down shopping center that now contains a health clinic, a community meeting hall, and a barbershop. As intended, these interventions have helped spur private investment in the neighborhood, the first new commercial activity in years. But ultimately what tied all of the built projects together were the social networks that Duvall Decker helped identify, forge, and reinforce. It was people first, then buildings. "It's grassroots work, but it's really economic development planning," Roy says.
---
The firm's architecture is equally attuned to atmosphere and place. The Mississippi Library Commission Headquarters in Jackson, one of its largest building projects, is rooted in an attention to detail, a deft feel for materials, scale, and natural light, and a smart deployment of limited resources. It's 13 years old but looks timeless. Short on formal flash, the library is elegant, dignified, and designed with the utmost respect for the people who inhabit it. (The previous HQ was located in a strip mall.) It was precisely those qualities that motivated Billie Tsien—while serving as a juror for the Architectural League of New York's 2017 Emerging Voices program—to pluck Duvall Decker's portfolio out of the "no" pile and successfully lobby for the firm's selection.
"I was so struck by the sense of discipline and expression that comes from the constraints of the work," she says. "I was impressed by the kinds of buildings that they were able to make in quite difficult circumstances, for clients who should have wonderful architecture. Besides that, they're great people."
The Deckers seem poised for even bigger opportunities. Currently Roy Decker and Steve Dumez, of the New Orleans–based Eskew+Dumez+Ripple, are serving as co-lead designers on a federal courthouse in Greenville, Mississippi, as part of the General Services Administration's prestigious Design Excellence Program, a sign of growing national pull. (Duvall Decker is lead architect.) But the couple remains committed to Jackson, and for good reason: The firm has carved out a unique and vital role in the city's future. "We talk about being 'servant leaders' all the time," Anne Marie says. "We can lead powerfully, but we're servants in how well we listen, read, and research the neighborhood, how we bring all those voices together."
You may also enjoy "GAME CHANGERS: Architect Zena Howard Is Using Design as Urban Healing."
Would you like to comment on this article? Send your thoughts to: [email protected]