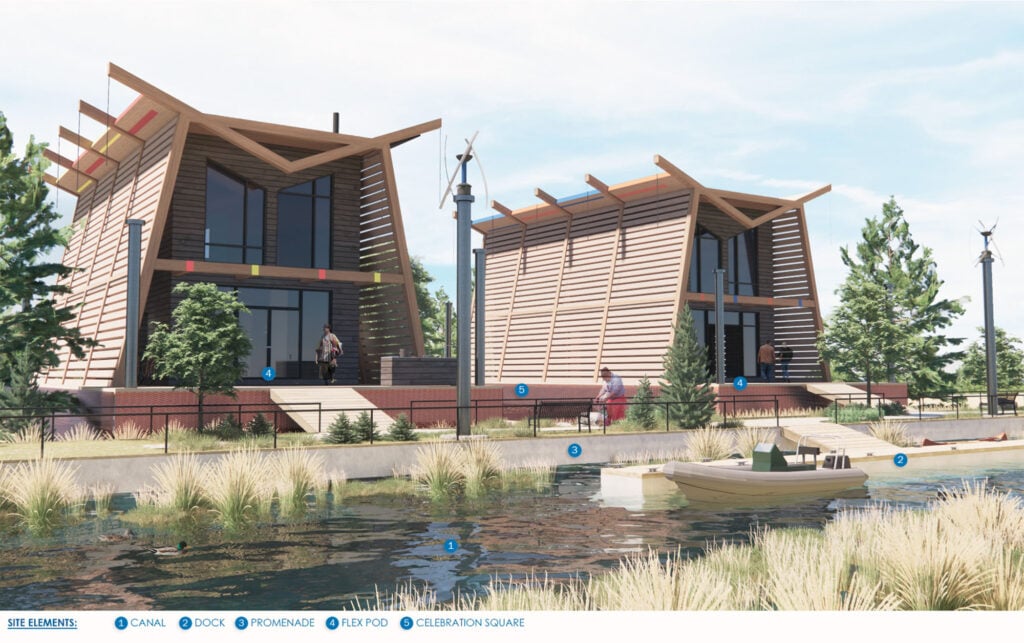 April 6, 2022
Future100: Student Designers Explore Radical Sustainability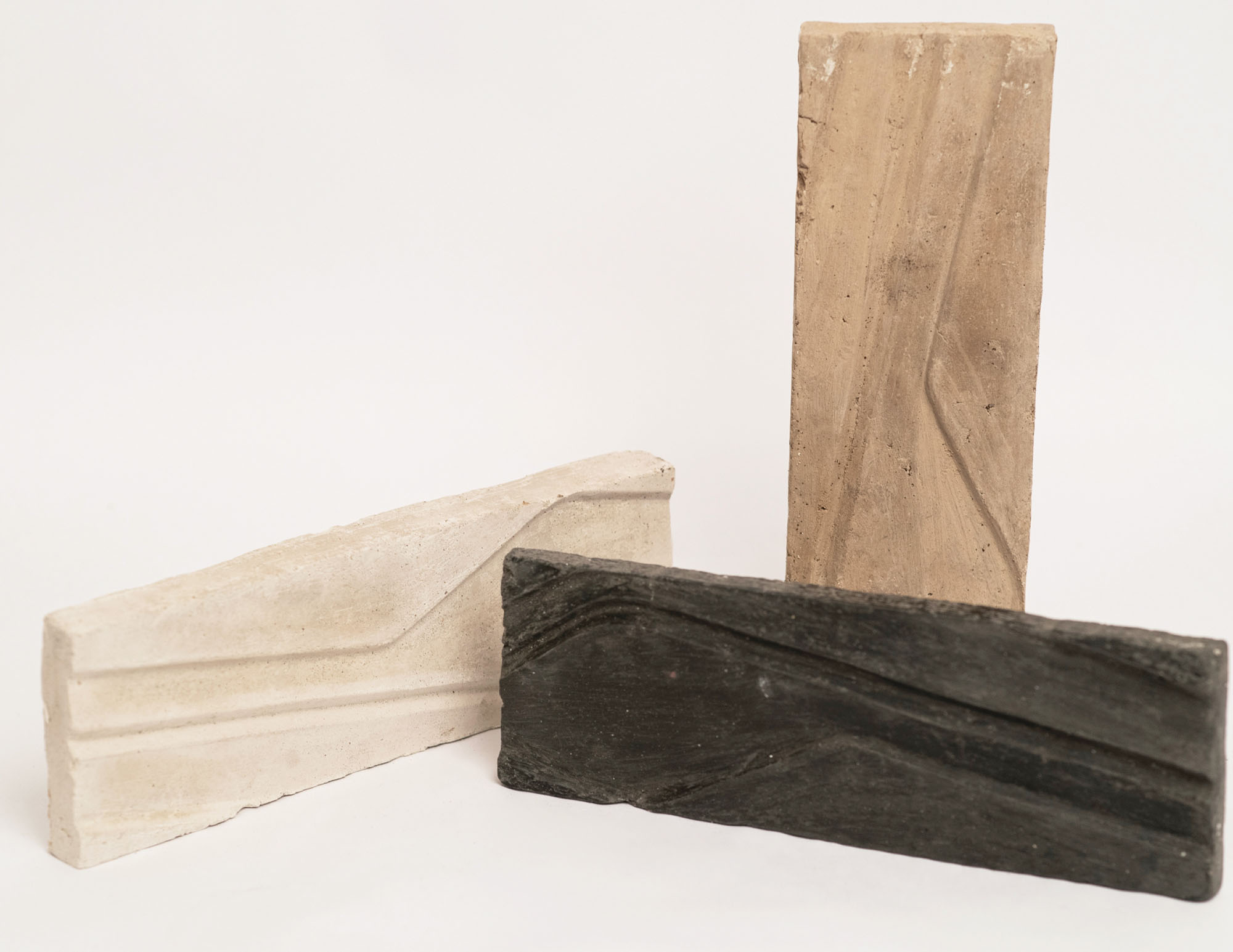 Buoyancy is also at the root of Boston Architectural College architecture graduate Sophie Clapperton's proposal for a climate-adapted Kashechewan, a remotely located Cree First Nations community in the far north of Ontario, Canada. Informed by direct engagement with community members and extensive research into the centuries of cultural and physical violence visited upon Canada's First Nations people by the Canadian government, Clapperton's scheme seeks to interrupt a traumatic cycle of major flood events followed by emergency evacuation through a system of canals, constructed wetlands, and flexible amphibious dwellings. Fixed in place with mooring posts, the so-called Flex Pods feature exterior wooden panels that can be raised to form bridges between the units, alleviating the social isolation that accompanies flood events.
Mass extinction has made clear that architects also must begin to design for the needs of the nonhuman. David Rico-Gomez, an architecture undergraduate at California College of the Arts, embraces this imperative in campGROUND(s), an undulating mega-landform designed to serve as a new gateway to Alameda Creek in the East Bay. Constructed from offcuts and leftover dimensional lumber, the lattice structure provides gathering spaces for people as well as modules of burrowing owl habitat. Over time, the landform is colonized by pioneering plant species, blurring the line between building and landscape.
Bringing nature inside, Weizi Song, an architecture undergraduate at ArtCenter College of Design, draws on the unique characteristics of rammed-earth architecture for Grounded, a line of biodegradable tiles that expresses humans' innate and "timeless connection to land." Inspired by traditional building methods in southern China, Song preserves rammed earth's aesthetic and performance qualities while advancing the material for interior uses through the addition of polyvinyl acetate, a binder that is 100 percent biodegradable.
Embedded in these students' work is a determined optimism, as they acknowledge that to engage a world in turmoil, architecture must prove itself capable of adapting to new and existential challenges. Other-wise, even climate-adaptive design will only perpetuate the injustices of the past.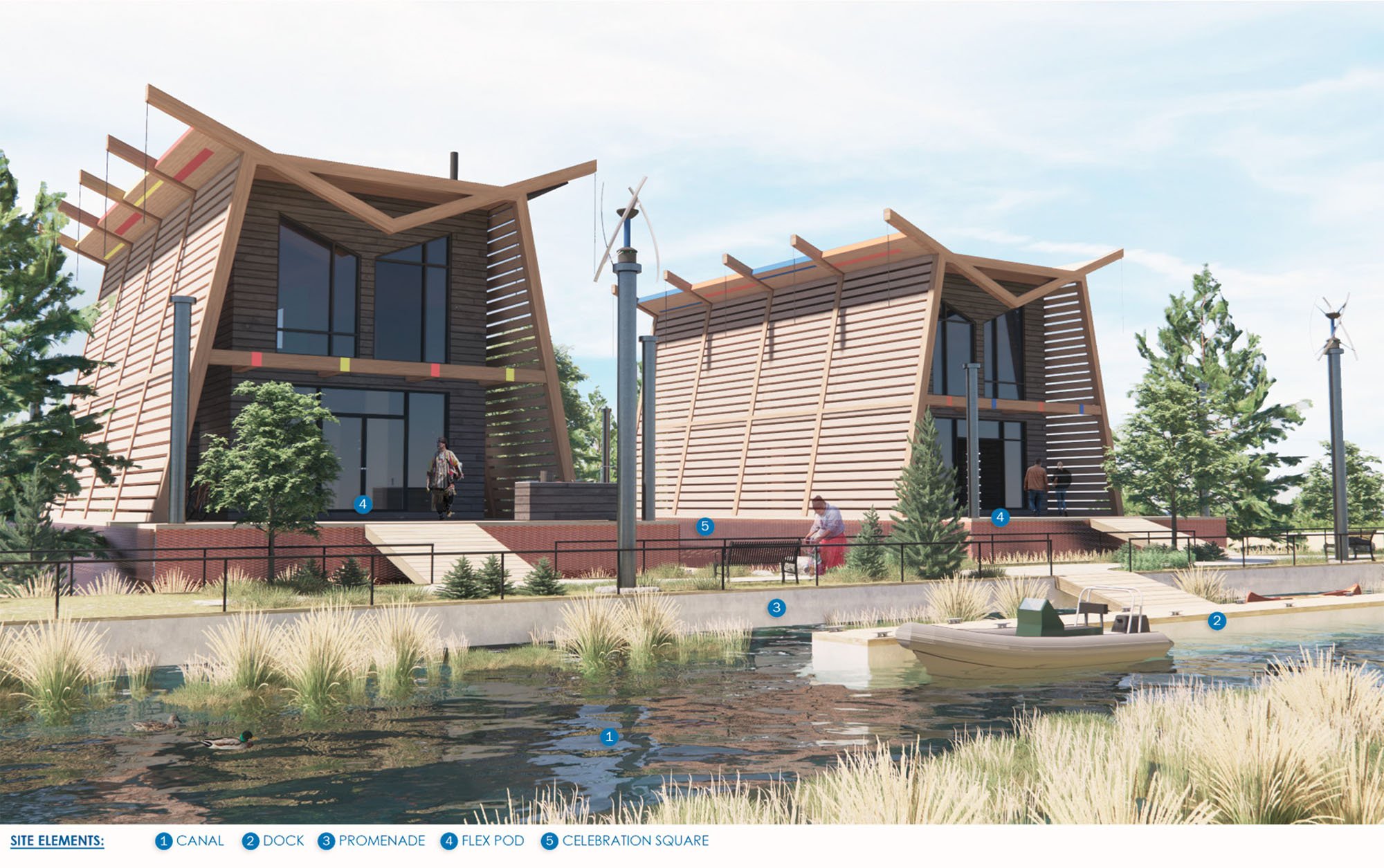 Would you like to comment on this article? Send your thoughts to: [email protected]