September 1, 2020
Game Changers 2020: The Practices and People Changing Design
The 2020 summer issue of Metropolis highlights fresh thinkers and innovative solutions to issues ranging from climate change to the housing crisis.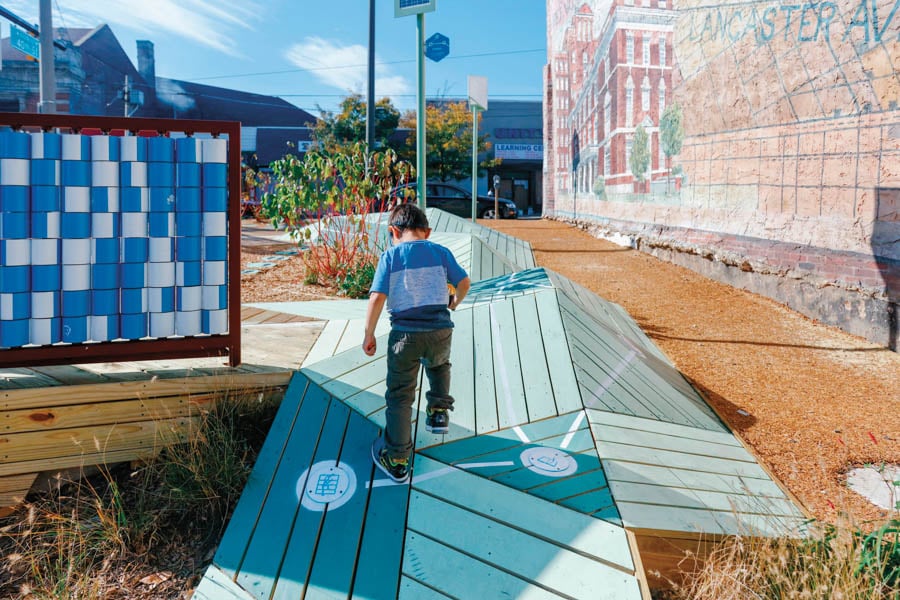 It has become a cliché to talk about change in 2020. There are few people on this planet whose lives have not been touched by this year's upheavals. For us in the U.S. A&D community, the pandemic and its economic fallout have blended with soul-searching about antiracist practices. And then there's the climate crisis: Quietly but relentlessly, the clock is ticking on decarbonization deadlines, as we explore in "Low Cost, High Impact."
The only thing that can cut through the knot of anxiety is fresh thinking.
The eight Game Changers featured in this issue have practices and projects that could reshape architecture and design. Taking advantage of our newfound ease with videoconferencing, we put them in touch with one another to discuss and debate their ways of seeing the world.
Technology
Calling in from Los Angeles and Tel Aviv, Liam Young and Itai Palti dived into the future of Technology, offering a critique of human-centered design and speaking on both artificial intelligence and consciousness in our cities.
Health
Talking about designing for Health, San Francisco–based Diana Anderson and the members of General Architecture Collaborative, who practice out of New York and Kigali, Rwanda, discussed challenges in evidence-based design and cross-disciplinary learning.
Urbanism
Architect Claire Weisz of WXY Studio kicked off her conversation with fellow New Yorker and landscape architect David Seiter of Future Green Studio by declaring that "the term 'master planning' should be outlawed." Instead, the two practitioners offer nuanced stories of community engagement in Urbanism.
Social Justice
How to build well and cheaply for underserved populations? Seen from one perspective, the works of Austin, Texas–based 3D-printing pioneer ICON and South Africa–based architect Kevin Kimwelle couldn't be more different. Yet they share a belief in construction as a form of Social Justice.
Beyond these vital perspectives for the world we now live in, our Game Changers offer inspiration for practitioners in troubled times: If you have an idea that feels important, embrace it. This is the time to be bold.
You may also enjoy "Game Changers 2020: Kevin Kimwelle and ICON on Social Equity in Building"
Would you like to comment on this article? Send your thoughts to: [email protected]
---
Register here for Metropolis Webinars
Connect with experts and design leaders on the most important conversations of the day.