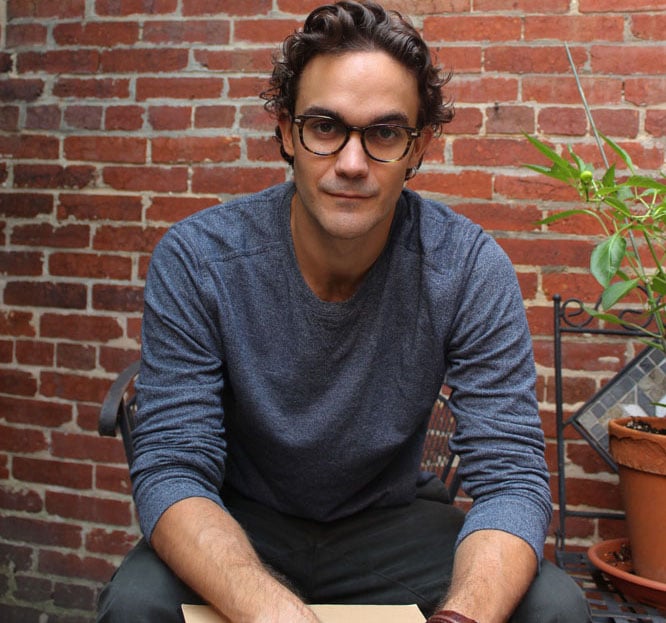 October 27, 2015
An IDEO protégé Expands What We Mean by Design Thinking
The IDEO protégé expands the boundaries of designing thinking and strategy.
---
Nominated by Fred Dust, partner of IDEO New York
---
All images courtesy Sean Baker
Sean Baker believes a key aspect of design strategy is being aware of the discipline's potential pitfalls. "One of the biggest worries I have with the spread of design thinking is the idea of a packaged set of tools that can just be copied and pasted into any situation," he says.
For Baker, design is more about careful navigation between disciplines, being cognizant of constraints and comfortable with complexity. "Human beings are not prone to being at ease with ambiguity or taking risks," Baker says, "especially when you tackle really complex issues like disaster management or response." His background, which spans biological sciences, anthropology, and sculpture, plus a graduate degree in transdisciplinary design from Parsons the New School for Design, has more than set Baker up for this task. "I think one of the main things that designers in my position can bring to the table is questioning people's preconceived notions of the problem, or the framing of the problem."
This line of thinking has informed all of his undertakings, from the Newburgh Project, which helped local entrepreneurs envision businesses that could thrive in the still-struggling postindustrial city of Newburgh, New York, to Fuse: Next Generation, which guided a group of experts in developing extracurricular science and math programs.
"One of the main things that designers in my position can bring to the table is questioning people's preconceived notions of
the problem."
Perhaps even more nuanced was Project Fogg, which brought together a highly diverse team of experts—from the federal government to members of grassroots organizations—in an effort to provide a platform that would address the lack of information that follows in the first 10 hours after a major natural disaster. Led by Baker, the stakeholders turned a theoretical project around community resilience into a material toolkit, producing a weather balloon outfitted with a camera and transmitter. These kits are set to increase the capabilities of disaster management by making response times and resource allocation faster and more accurate, bridging the gap between a community's needs and institutional response.
It is this sensitivity to different perspectives and experiences, both expert and community-led, that has aided Baker in his transition from design consulting in New York to his current position as lead designer for the U.S. Office of Personnel Management's Innovation Lab in Washington, D.C. There, he has taken on the revamp of USA Jobs, the federal hiring platform used by more than two million people, with the goal of adapting the search engine from a job seeker's perspective. He is also helping the lab with the development of a design curriculum that could be applied across federal agencies. Once again, the project is not so much about providing a rigid framework for design thinking. "A lot of it is about changing the ethos of federal agencies," Baker says. "It's about getting them to see value in their personal expertise but understanding that syncing that expertise up with other disciplines is very enabling. And design strategy is this wonderful discipline that actually provides people with the tools that they need to navigate the complexity of that process."
See the rest of this year's new talents here.
The Project Fogg kit (below), which can be assembled on the spot, contains a helium-safe balloon, a reel and tether, a long-life battery, a custom balloon clamp, a micro computer, a Wi-Fi antenna, an HD camera, and a weatherproof flight pouch.
The workshopping process for Project Fogg.
---
"I met Sean while he was working with James Frankis on Project Fogg. Watching Sean and James speak to the work reveals the potential human-centered design has for solving intractable infrastructural problems. Sean has gone on to be lead designer at the Office of Personnel Management Innovation Lab, which was one of the first U.S. government agencies to adapt design thinking to engage with problem solving. It has attracted the brightest talent and is where people practice design thinking while learning the real constraints and possibilities of working with government, which is why Sean belongs there." –Fred Dust, partner of IDEO New York