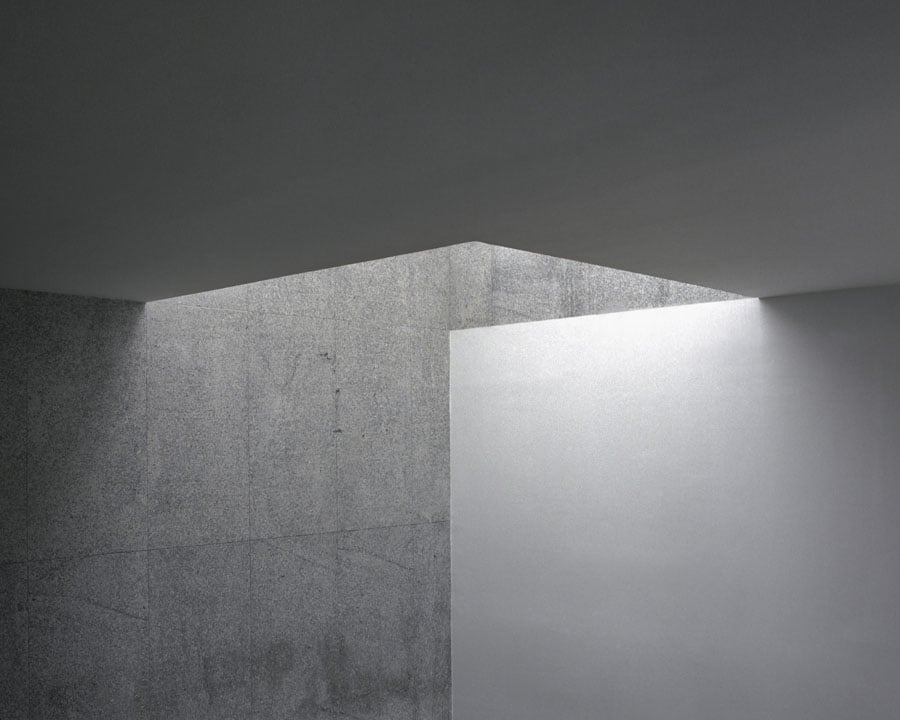 May 13, 2022
James Florio Wins the Julius Shulman Institute Excellence in Photography Award
Named after the late Los Angeles-based photographer that famously shot the city's midcentury Modernist Case Study Houses in the 1960s, the Julius Shulman Institute at Woodbury University was founded in 1995 to support the burgeoning field. Each year, the foundation bestows its prestigious Excellence in Photography Award to promising talents pushing the practice forward. Past honorees have included Catherine Opie, Livia Corona Benjamin, and Iwan Baan. Recognized for his meticulous and thoughtful approach, Florio is this year's recipient.
"Time is a big element in the making of [his] photos, reflected in the architecture he chooses to show us," states Barbara Bestor, renowned architect and executive director of the foundation. "The seasons, the weather, the geography, and the light play as important a role as the built environment itself."
Whether photographing a specific space or documenting the changing tides of nature, Florio enacts a slow process. Rather than adopt the standard shoot first and edit later method, he often travels back to a site multiple times before taking his first strategically-positioned photo. He'll then come back, again and again, to document the locale in different weather conditions. Florio alternates between analog and digital film but always creates large-scale prints and images that reveal the full scope of his in-depth investigations.
Coinciding with the announcement of the accolade, a new exhibition at Los Angeles gallery The BAG highlights the photographer's seminal On Light, Time, and Materiality series. Pulled from his Radical Logic book—developed with noted architecture, curator, and writer Iker Gil—the collection surveys Boston and Madrid-based Ensamble Studio's most iconic projects. As evident in the SGAE Central Office in Santiago de Compostela, The Truffle in Costa da Morte, and Structures of Landscape for Tippet Rise Art Center in Montana projects, the firm often applies a site-specific approach. It adheres to natural principles, which is something Florio also champions.
On view next to works by previous Julius Shulman Institute Excellence in Photography Award recipients Lee Bey and Victoria Sambunaris, Florio's prints take the viewer on a journey through time and space. The exhibition is on view through June 3.
Would you like to comment on this article? Send your thoughts to: [email protected]