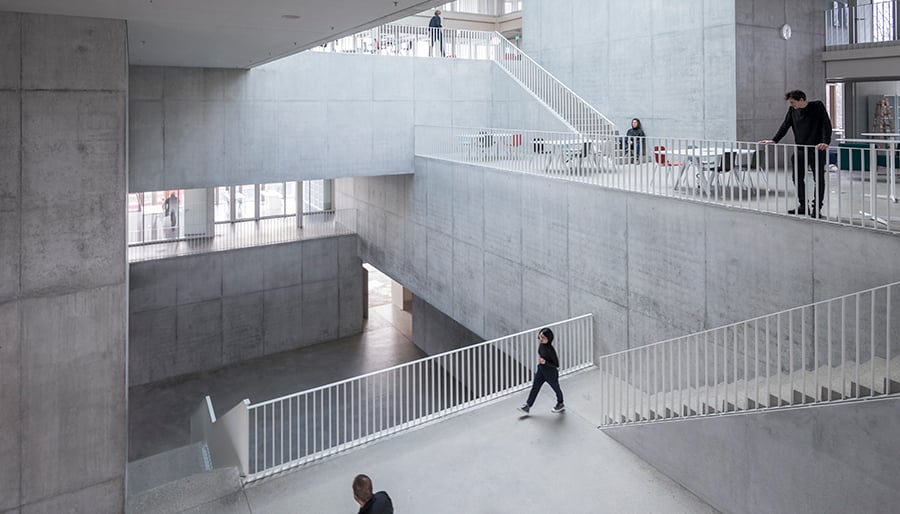 July 18, 2018
New Talent 2018: Karamuk Kuo Combines Levity and Rigor in Its Architectural Practice
In a relatively short time, the Swiss-American duo have built up an impressive portfolio, slyly navigating one of the more problematic yet compelling aspects of practice.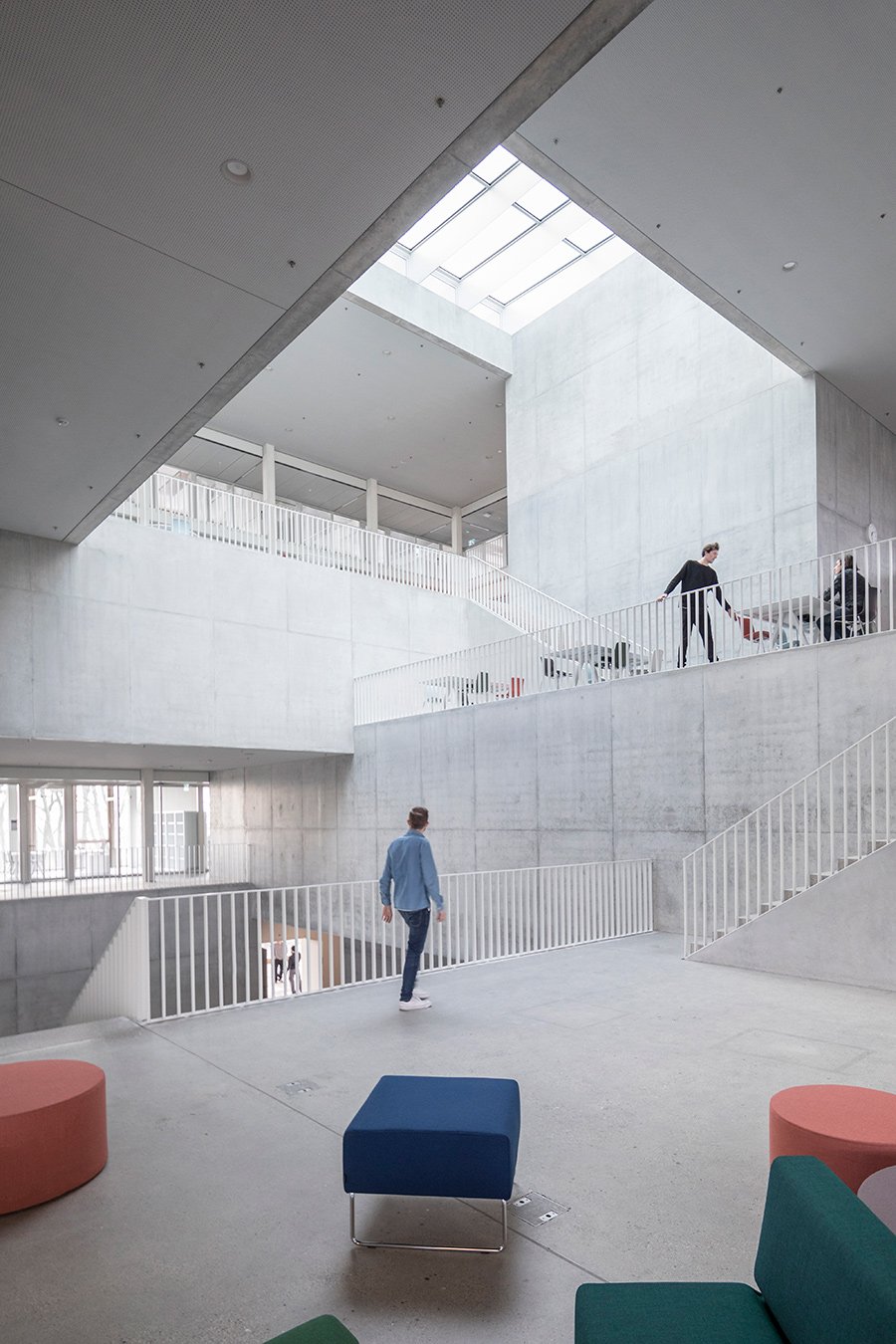 ---
Swiss architecture does not have a reputation for being fun. It is serious: See the buildings of Zumthor, Olgiati, and Herzog & de Meuron, with their unwavering commitment to clean lines and precise geometries, balanced with understated color palettes. These same principles are evident in the work of young Zurich office Karamuk Kuo, but any sense of severity is undercut by a playful side. The firm was founded in 2010 by the American Jeannette Kuo and the Swiss Ünal Karamuk, who find great joy in outsmarting design constraints.
With backgrounds in academia—Kuo is currently an assistant professor at the Harvard Graduate School of Design, while Karamuk has taught at ETH Zurich—they studiously parse building programs, site conditions, and professional norms, looking for ways to circumvent them. Their office is reminiscent of a design school studio, geared toward invention and conceptual thinking, not client meetings and time sheets with project-billable hours.
---
It makes sense, then, that the two were able to turn one of the more problematic yet compelling aspects of architectural practice in Europe—the competition system—to their advantage. It's probably the only reason they have an independent practice at all. Unlike its U.S. equivalent, which can be boiled down to a game of RFPs, a European competition consists of a brief with clear requirements and a jury of professionals ranking the submissions. More importantly, it tends to be public and is often completely open, meaning any office—even one without built work—can enter.
It's a point borne out by Karamuk and Kuo's professional trajectory: Their first project, a kindergarten in rural Aadorf, Switzerland, developed out of a 2010 competition, to which they submitted an offbeat design—a school whose intermediary spaces were concentrated in a large central area open to all uses—and won. "In the case of Switzerland," Kuo says, competitions are "a very fair and anonymous system that promotes a relatively high standard of quality for built work that includes typologies often sidelined in the North American context."
---
While the economic crisis was a "reality check," recalls Karamuk, the relative stability of public funding ensured that work—and competitions—continued through the downturn. Before long Karamuk and Kuo had picked up two more wins, one for a school in Rapperswil-Jona, Switzerland, the other for a sports science building on the campus of the University of Lausanne.
Creative problem-solving engendered by limits is the clear through-line of the twosome's work. "We always make sure that the spatial concept is robust enough," says Kuo. Karamuk elaborates: "We look at what we can gain out of the ordinary regulatory conditions." In the Rapperswil-Jona school, fire codes for egress were satisfied with a common wraparound balcony, allowing the architects to create a corridorless interior in which furniture could be freely placed. The firm's design for a small apartment building makes creative use of a challenging sloped site and restrictive building envelope regulations; the individual units are grouped under a dramatic roof that is simply an offset of the hill the structure bores into.
---
The scale model for the latter project combines exacting professionalism with a bit of dollhouse whimsy. Brightly colored, cartoonlike figures and furniture populate spare white microspaces suffused with bright light; the maquette lies halfway between a digital model and a physical one. More than mere affectation, this style of representation carries across all of Karamuk and Kuo's work and indicates their office mien, both playful and serious. They have an almost academic understanding of where boundaries in representation can be overcome or bent, and they channel this instinct into a precise, personal language that works for competitions—no mean feat. Their models are different enough to stand apart but fit into the conservative bounds of acceptable representation for jury approval.
As Karamuk and Kuo have demonstrated time and again, there is an art to navigating the strictures of practice. They look for the potential hidden in limitations, in the clever response, in having a bit of fun in the serious world of architecture.
You may also enjoy "This Small Rehearsal Studio in London Seamlessly Disappears Into Nature."