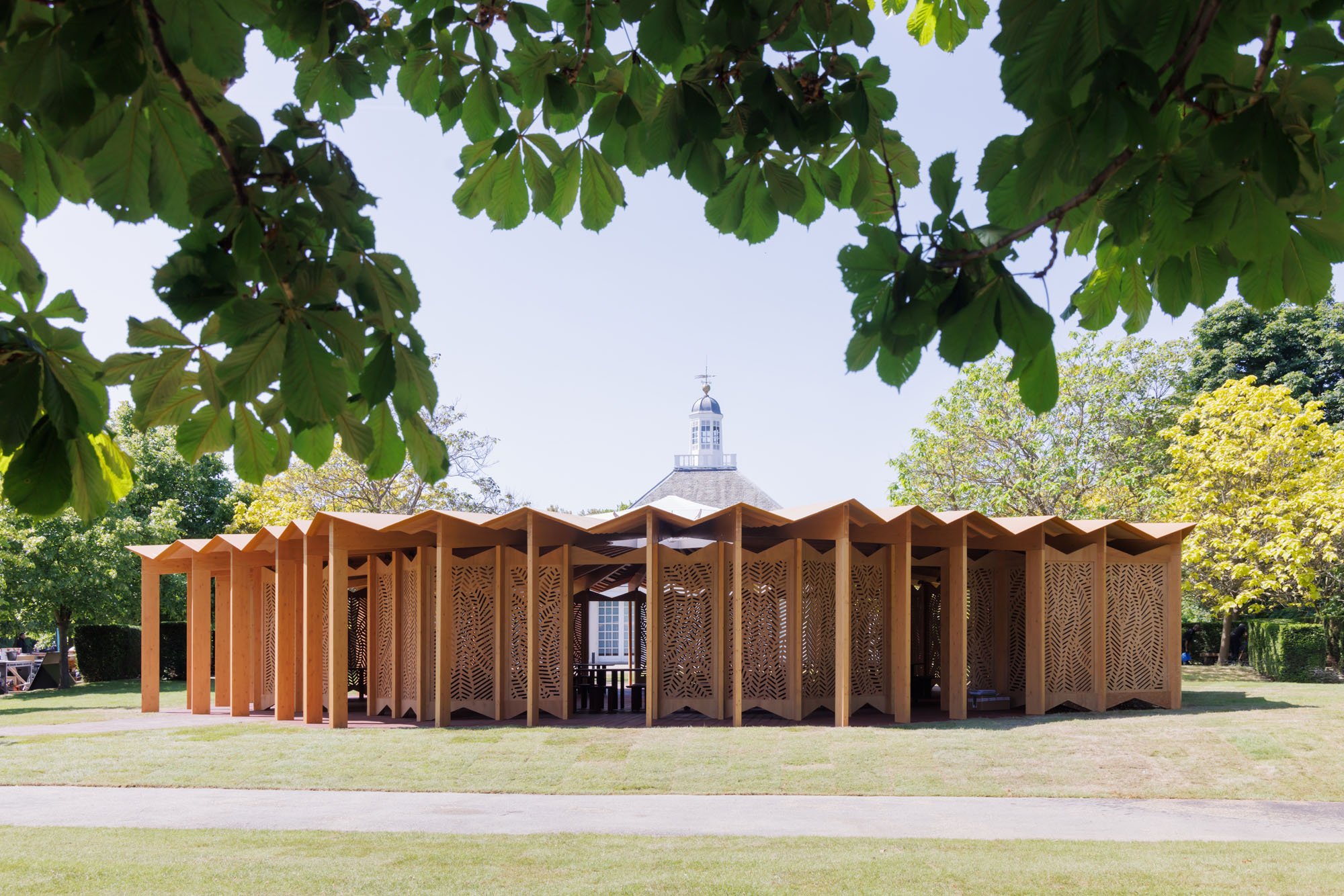 July 25, 2023
Lina Ghotmeh Connects Space and Time Through Porosity
Toward a New Museum
After graduating from the American University of Beirut, the Lebanese architect worked with Jean Nouvel. Early on in her career, she developed a special relationship with museums. Her first major project was the 430,556-square-foot Estonian National Museum, which opened in 2016 and traces the Estonian people's history, life and traditions. "Winning this large-scale museum project, having just started my practice at the age of 26, was a great experience and a significant career milestone," says Ghotmeh.
Earlier this year Ghotmeh shared her experiences and vision in a chapter of New York–based author and cultural strategy advisor András Szántó's book Imagining the Future Museum: 21 Dialogues with Architects (Hatje Cantz, 2023). "I developed the idea of porous museums and spaces to move away from passive art consumption in a white cube setting," she says, highlighting the importance of art as a tool for social change. "Instead, the community needs engaging spaces that allow for interaction, also with the artwork, and connection with the environment."
For Ghotmeh, porosity means freedom in space and more importantly, freedom from imposed spatial narratives. A prominent example of the concept in use is this year's Serpentine Pavilion in London (on view through October 2023), titled À table, a call to gather at a table for meal and dialogue.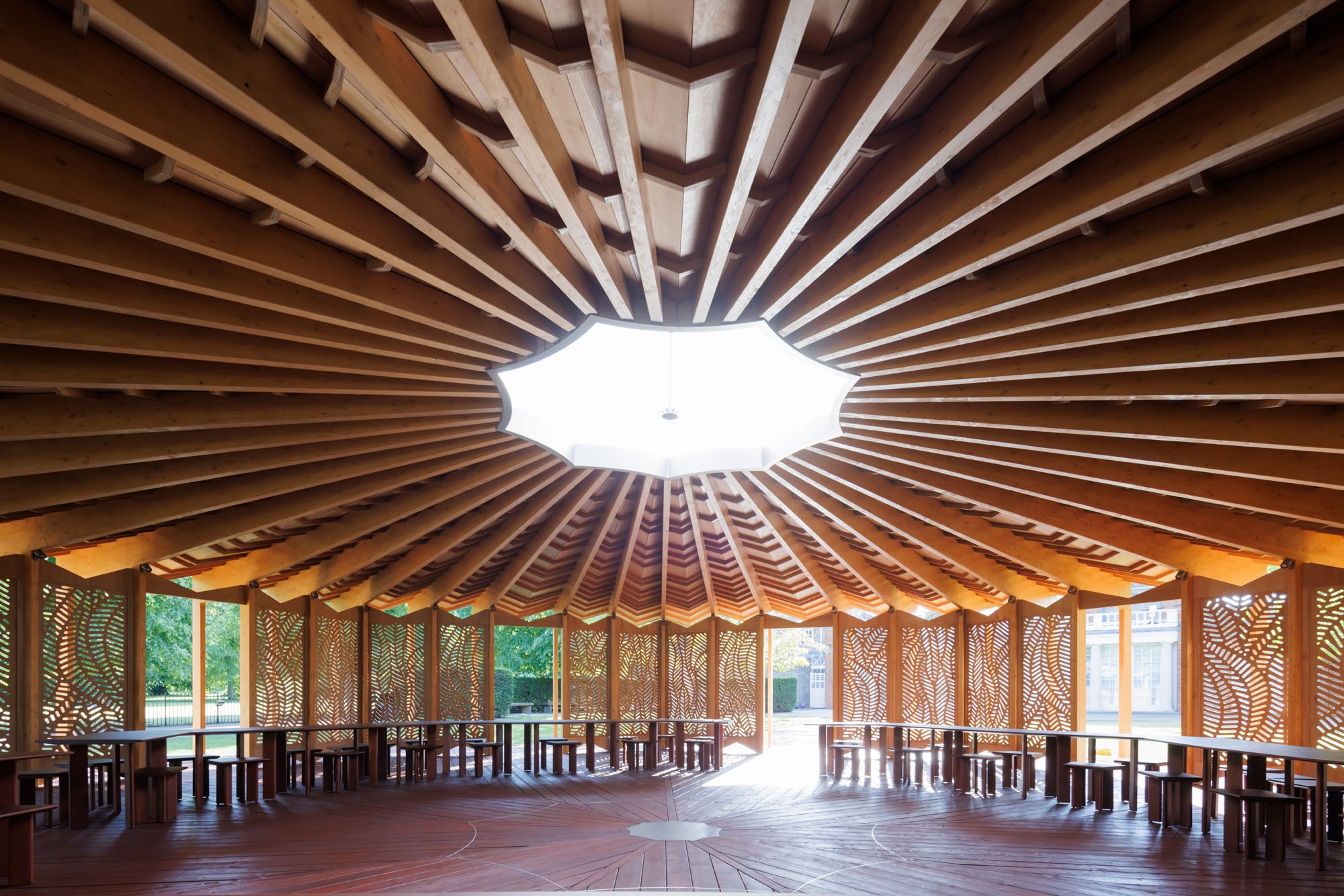 Embracing Biophilia
Built from bio-sourced and low-carbon materials, the form of the pavilion responds to the shape of the park's tree canopies. Inside, a circular table along the perimeter invites visitors to convene together. Internal wooden beams mimic thin tree trunks and the pavilion's roof is inspired by the palm leaf. The fretwork panels between the beams feature biophilic cutout patterns, providing daylight and aiding in natural ventilation.
"The pavilion has multiple entry points, and there is a gradation in its relationship to the outside," Ghotmeh explains. The gallery space, a walkway around the heart of the pavilion, is open to the garden. Stepping in, visitors experience a more protected area that is shielded from the climate. "It's porous because through the panels you can see the outside," she says, emphasizing that the space's lack of hierarchy.
Despite the world's overall low museum attendance rates, Ghotmeh is hopeful for the future. According to the latest survey conducted by The Art Newspaper, 141 million people visited the top 100 art museums in 2022. This rate is double the number recorded last year, but only 61 percent of the 230 million visits in 2019, the last full year before the pandemic.
"Museums are places of the extraordinary that can always affect the ordinary," says concludes. "In that sense, I love this typology."
Would you like to comment on this article? Send your thoughts to: [email protected]