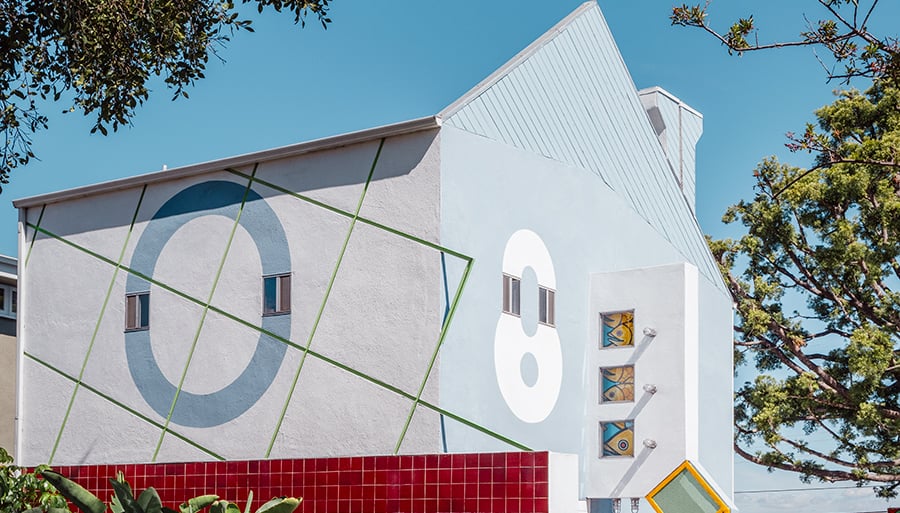 May 22, 2018
Surveying L.A. Pomo: Eric Owen Moss
In this series of articles, Metropolis celebrates the diverse, innovative Postmodern architecture coming out of La La Land between 1975 and the early 1990s.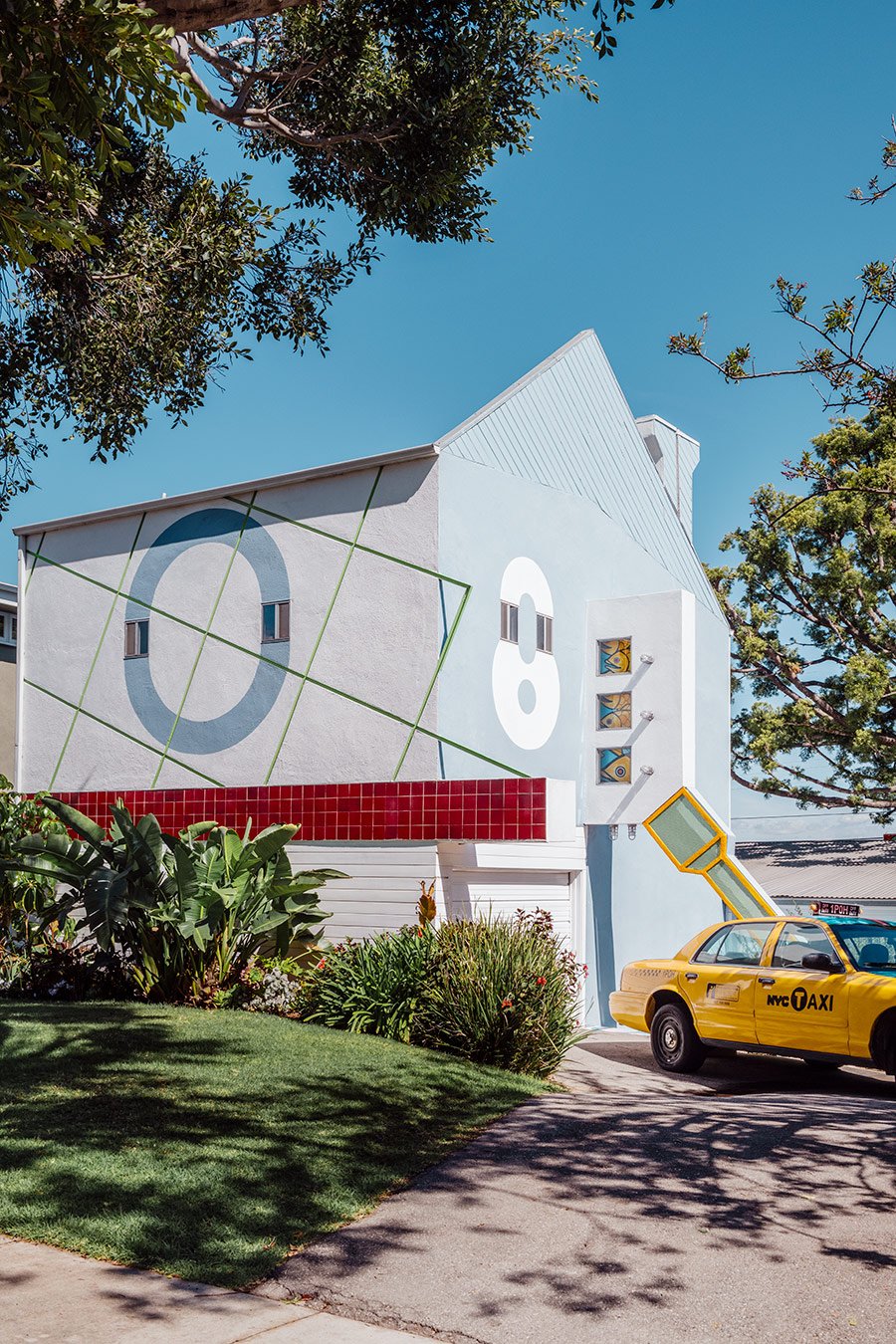 In this series from our May issue, we revisit the underappreciated architectural experimentation that characterized urban development in Los Angeles from the 1970s to the early 1990s, and discover a variety of individualistic, unconventional, and radical styles—some of which occasionally even approached "fun." Stay tuned to our homepage as we add more entries!
---
Eric Owen Moss described his renovation of his own family home—a one-story, wood-frame stucco Case Study House in L.A.'s Pacific Palisades designed by James H. Caughey in 1948—as "not so much into an order of space or volume, but into the making of a piece, and then the making of surfaces, which then evolved or was developed in other projects."
For this evolution, Moss built a second story atop the first floor without removing its roof—the original floor plate is outlined as a stripe of brown tiling. He experimented with unconventional angles on the facade and added a flying buttress near the entry, which points to an ancillary structure containing the front door. This volume has three square window openings that once showed graphic scatological drawings from Thailand that Moss acquired.
And Moss prescribed more playful interventions, including a "flying wall," as he calls it, made of two layers of blue and white plywood with holes cut to resemble Swiss cheese. Also, finding that his local mailman had trouble locating addresses, Moss made the number of the house—708—abundantly clear: One digit is plastered on each of the three public faces of the building. He even included a retractable gangplank that allows residents to escape the building "in case pirates attack." As the architect's early Postmodern experiment—with its vivid colors, distinct volumes, and playful exuberance—708 House has today become emblematic of the Deconstructivist stream of Postmodernism.
You may also enjoy "Surveying L.A. Pomo: Frank Gehry."