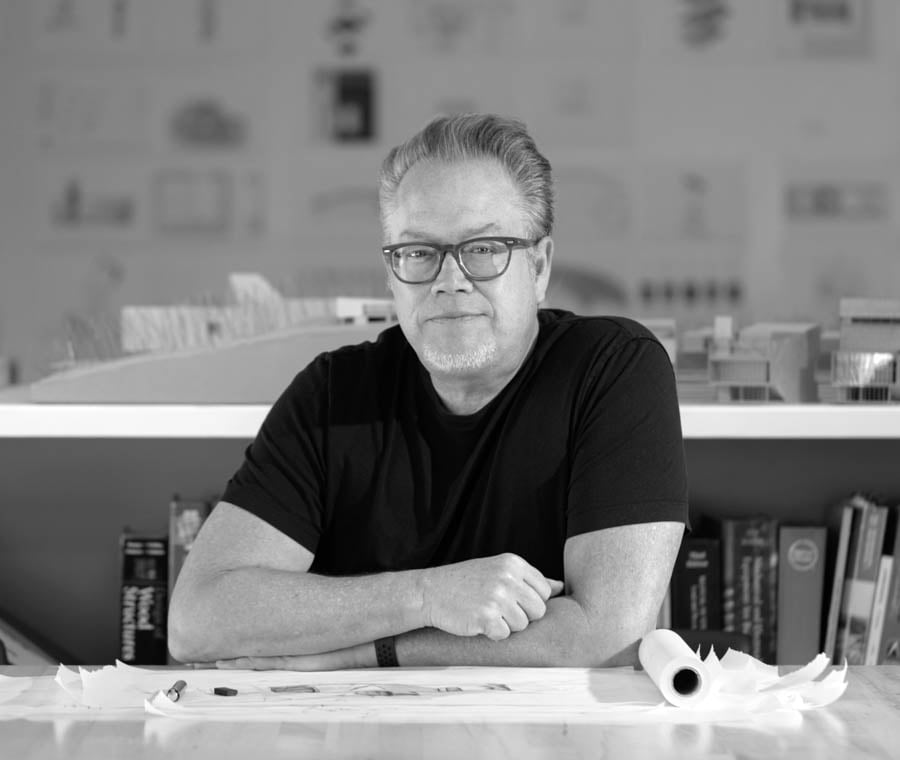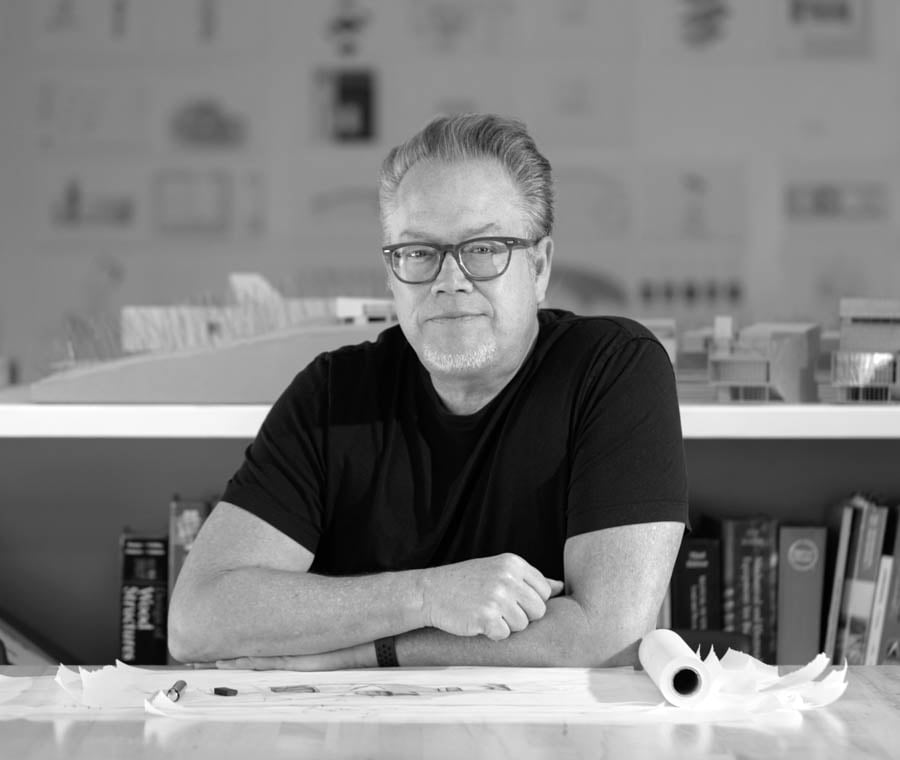 August 24, 2020
Marlon Blackwell on Tonal Space
Arkansas-based architect Marlon Blackwell extols the unsung virtues of shadowy spaces.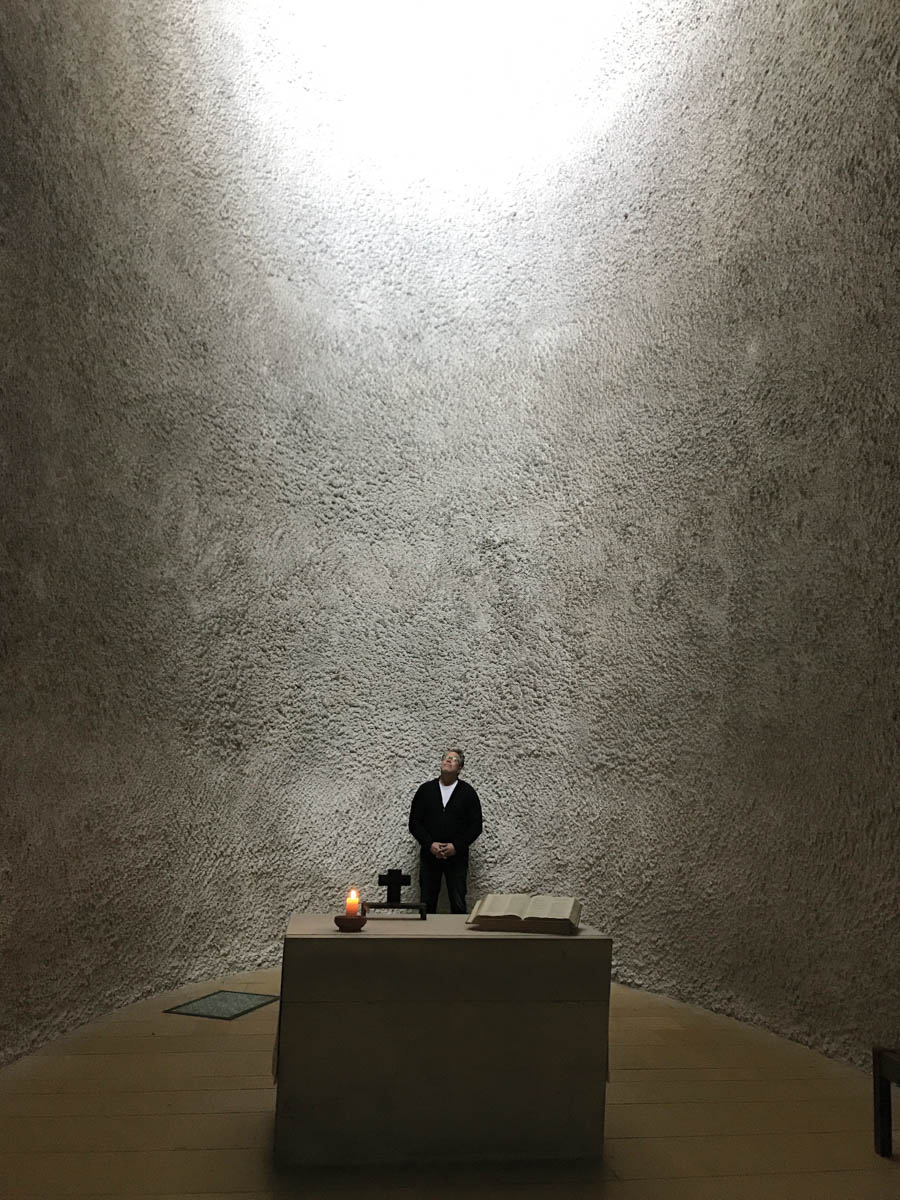 You can have too much of a good thing. I think we have long since reached that point with modern architecture, so often saturated with light and overexposed. What inspires me instead are spaces with more darkness than light, more mystery than clarity, spaces that are thick, slow, and implicit. This drifting absence of light invites us to linger, to experience the eternal, the atmospheric, and the ambient. Such spaces speak of the sacred and the poetic, not only for the honorific but for the prosaic, too. Perhaps it is this scarcity of light that captivates me most.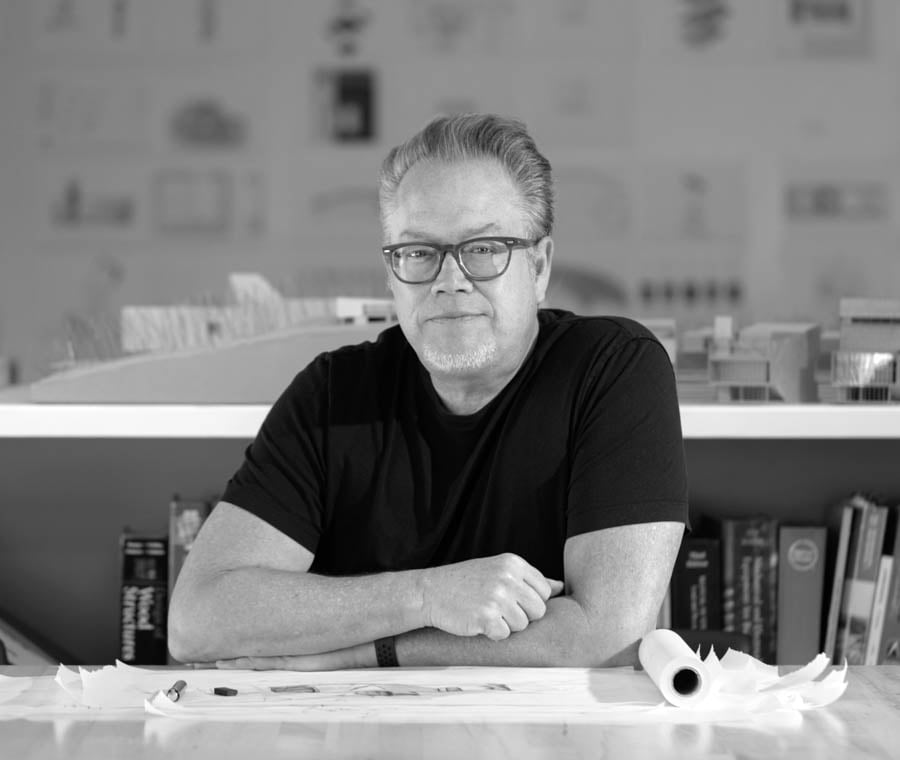 This photo was taken in Le Corbusier's Ronchamp chapel, which I visited in June 2017 during my sabbatical year in search of darkness and light. The rough texture of the whitewashed walls creates a surface of light and shadow— for me, an exemplar of spatial tonality. Spaces like these challenge me to imbue my own work with the unexpected dominance of darkness, allowing the ordinary to become extraordinary. So far, I've been able only to introduce moments, but I'm waiting for—dreaming of—the chance to make tonal space the true inspiration, the architecture itself.
You may also enjoy "Tomás Saraceno on Beta Attentuation Mass Monitors"
Would you like to comment on this article? Send your thoughts to: [email protected]
---
Register here for Metropolis Webinars
Connect with experts and design leaders on the most important conversations of the day.