February 14, 2019
GAME CHANGERS: Neri&Hu Is Defining Chinese Design Today
Lyndon Neri and Rossana Hu's Shanghai-based atelier has generated a prolific output of design ranging from hospitality and retail interiors to cultural architecture and product.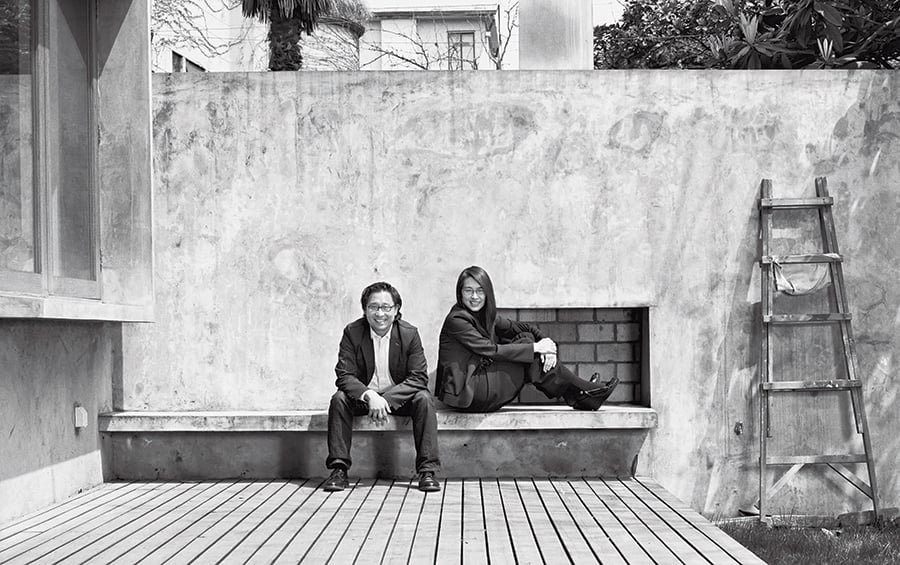 ---
A neon renaissance unfurls from the balcony of The Shanghai Edition. At night, on the other bank of the Huangpu River, the Oriental Pearl Tower glows like an electrified whirligig in the Pudong district. A low-rise string of warehouses and wharves dotted the area 30 years ago; today, it boasts one of the world's most recognizable skylines—a lit-up carnival ride of capital and commerce.
Back across the Huangpu, at hotelier Ian Schrager's new outpost on the Bund, one feels a quieter sense of progress. Neri&Hu Design and Research Office, the hotel's designer, has deftly navigated the Edition's unusual format, which grafts two wildly different buildings: one, the Art Deco former headquarters for the Shanghai Power Company; the other, a Postmodern tower. Tethering the two is an "urban lobby"—a threshold space where building meets building, and guests can lounge with hanging gardens suspended overhead.
As a studio, the multidisciplinary Neri&Hu has outfitted much of contemporary Shanghai through hospitality, retail, and cultural commissions. Yet Neri&Hu's influence extends far beyond the borders of China: In addition to construction projects in South Korea, Taiwan, and Singapore, the studio has contributed to interiors in cities around the globe through its product designs for GAN, Artemide, Poltrona Frau, and others.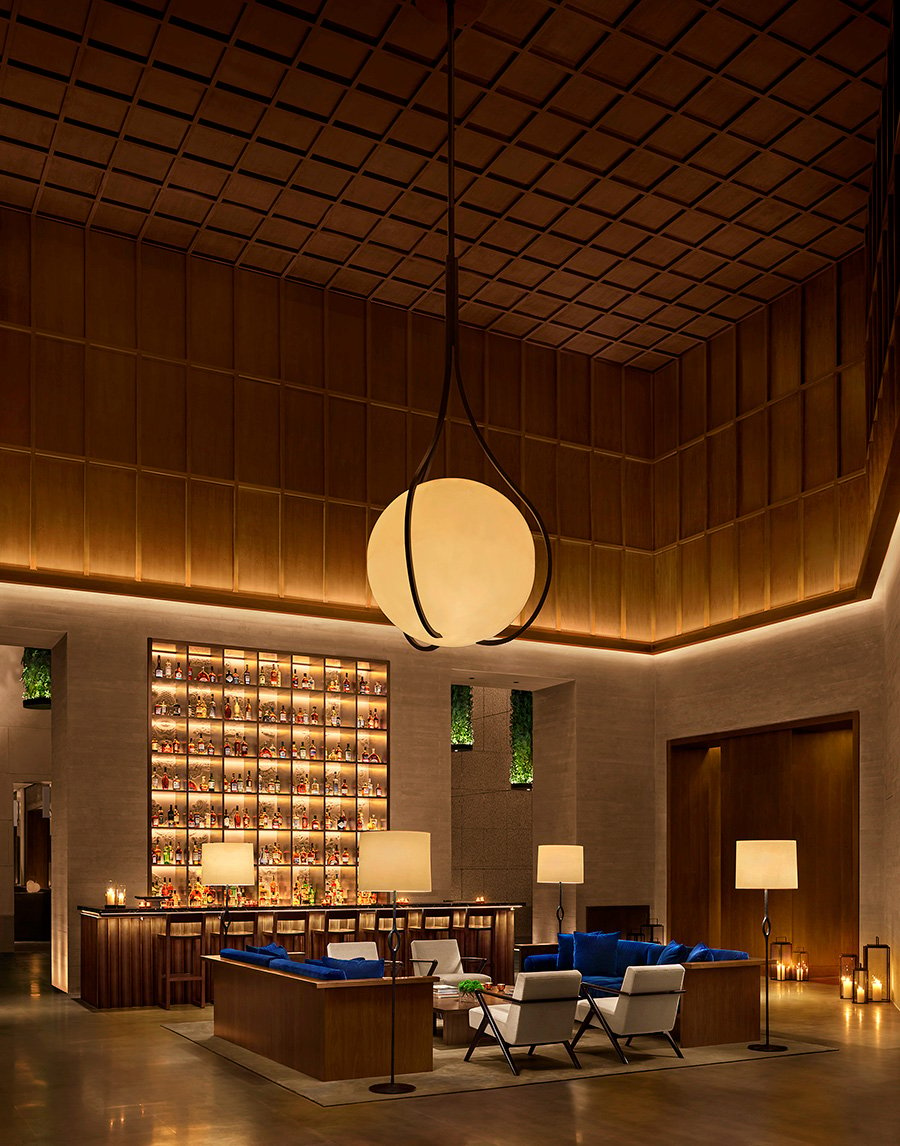 ---
Lyndon Neri and Rossana Hu, the studio's married cofounders, also serve as the creative directors of Stellar Works, a Chinese furniture manufacturer that has made waves in Western markets. "Internationally, the understanding of Chinese [design] is no longer that it's just a cheap product," says Neri.
Aric Chen, a former curator of the M+ museum in Hong Kong, credits Neri&Hu for instigating this change. "They've opened a lot of eyes, and doors, in China during these formative years," he says. Chen argues that Neri&Hu represents "an expanded definition of craft" that has emerged in recent years. Aside from the studio's careful eye for detail, he commends "the thoughtfulness of their approach, which considers all aspects of the design, whether in terms of scale, use, material, or meaning."
That Neri and Hu as individuals should be drivers of such change in Chinese design and its international image is unsurprising, given their backgrounds. Both are diasporic Chinese—Neri was raised in the Philippines and the United States; Hu, in Taiwan as well as the U.S. The pair studied at UC Berkeley as undergrads before moving on to East Coast institutions for graduate training (Harvard and Princeton, respectively). And for years, they practiced architecture stateside, both eventually working for Michael Graves, whose multidisciplinary design practice prefigured the duo's own.
"We saw that as a natural model for building up our own office, and we never questioned really that that was the way to offer services to our clients," Hu explains.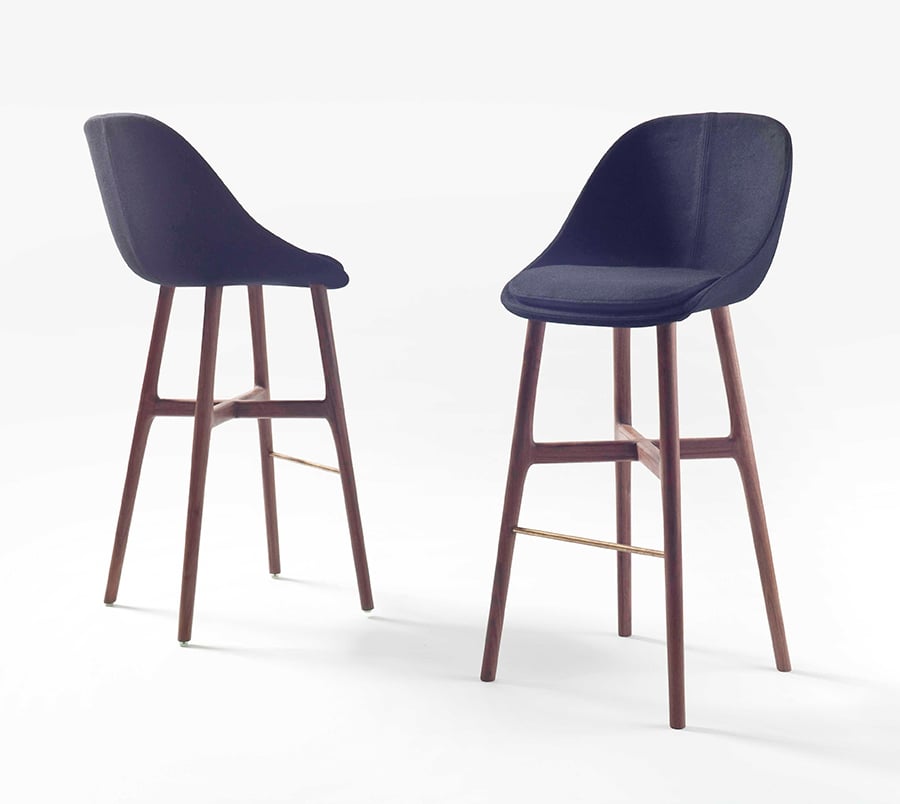 ---
A renovation of a concession-era building in Shanghai drew the couple back to China, where, in 2004, they established their eponymous firm. In 2019, the atelier employs around 100 people, whose expertise ranges from graphics to architecture, interiors, and product design.
In particular, the studio shines in its poetic approach to adaptive reuse. Take its Tsingpu Yangzhou Retreat, opened last year. Located in Jiangsu Province, the hotel ingeniously transforms a group of existing structures scattered across a lake-dotted landscape. Using walled outdoor corridors to connect one space to another, Neri&Hu riffs on the vernacular Chinese typology of the courtyard house. As guests stroll the retreat's grid of walkways, the complex performs an artful two-step of concealing and revealing its details and vantage points.
The firm's aesthetic output isn't limited to solemnity, however. A look inside the Seoul flagship for Sulwhasoo, a Korean beauty brand, evinces the office's range and imagination: Set within a somber, stoneclad building by the Korean architecture firm IROJE, the interiors feature an airy, gridded brass structure that runs from floor to ceiling, wall to wall, like a space frame touched by King Midas.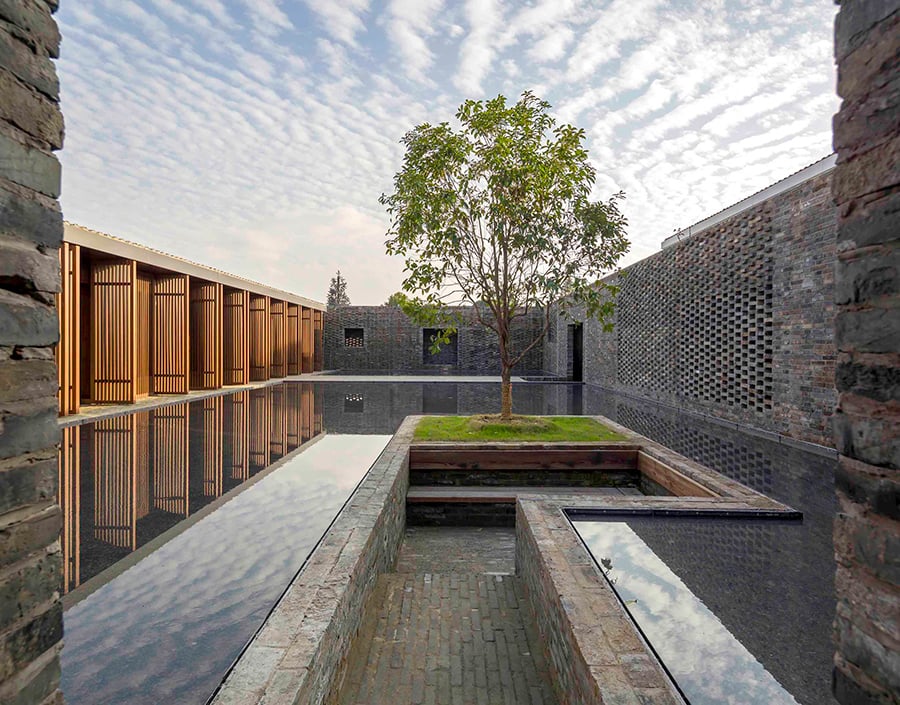 ---
That Neri&Hu has covered so much ground, literally and figuratively, in its 15 years of operation takes on special import given that private architectural practice in post-reform China began only in the early 1990s. In this context, Neri&Hu's record of well-considered design at all scales, along with its work with international manufacturers, has been trailblazing.
It seems the couple's global outlook is finally gaining local traction. One of the biggest about-faces in their business over a decade and a half, they explain, has been an increase in non-diasporic Chinese clients.
"Now the shift has become that we are working with totally, completely local companies, and individuals where the heads of companies probably have never left China—or are definitely not educated in the West," says Hu.
These days, like many Chinese architecture firms, Neri&Hu is looking beyond the city, to the countryside. After years of village abandonment—with residents migrating to metropolises like Shanghai—a rural revitalization is under way. And it has given Neri&Hu its next challenge. "If rural areas or the villages die, a part of Chinese cultural lineage will die with it," says Neri. "Rossana and I have this burden to make sure that design and architecture, interior design, and product design as a whole become relevant in our society."
You may also enjoy "As MoMA Prepares For Its Makeover, an Exhibition Asks, 'What Is Good Design?'"
Would you like to comment on this article? Send your thoughts to: [email protected]