June 5, 2019
From Playful Products to Clever Urban Interventions, New Affiliates Distills Design to Its Essence
Founded by Ivi Diamantopoulou and Jaffer Kolb, the New York–based firm creates visually pleasing design, but its most interesting work is cerebral.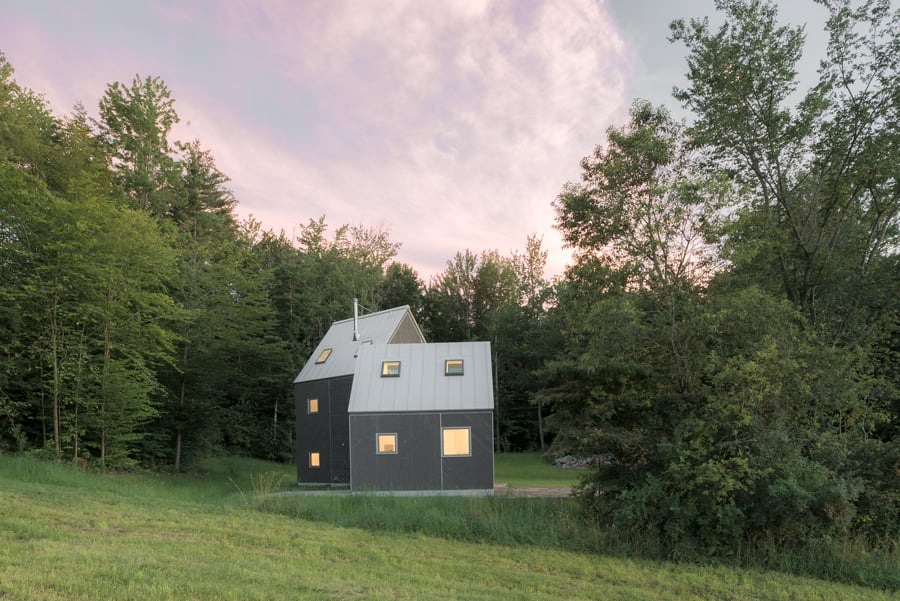 ---
It may not be clear from the gnomes that greet visitors to their one-room office in Lower Manhattan, but Ivi Diamantopoulou and Jaffer Kolb are grappling with some consequential topics. Since they founded the practice New Affiliates in 2016, their portfolio has grown to encompass all facets of design, moving seamlessly from creating residential interiors and exhibitions to navigating bureaucracy and conceptualizing new forms of urbanism and material flows. (The gnomes, meanwhile, are an easel—among a handful of small-scale editions—abstracted from those kitschy American garden dwellers, and retailing for about $300.)
Diamantopoulou and Kolb met while pursuing their MArchs at Princeton, where they overlapped for their thesis semesters and developed a productive if not heated dialogue. Diamantopoulou, a child of architects, studied architecture in Greece, where she managed to complete a handful of residential projects in its less regulated building context. "Greece was all ground-up," she recalls with a tinge of nostalgia. Kolb followed a more indirect route to the field, studying film and urban planning, then writing about architecture (including for Metropolis) before turning to its design.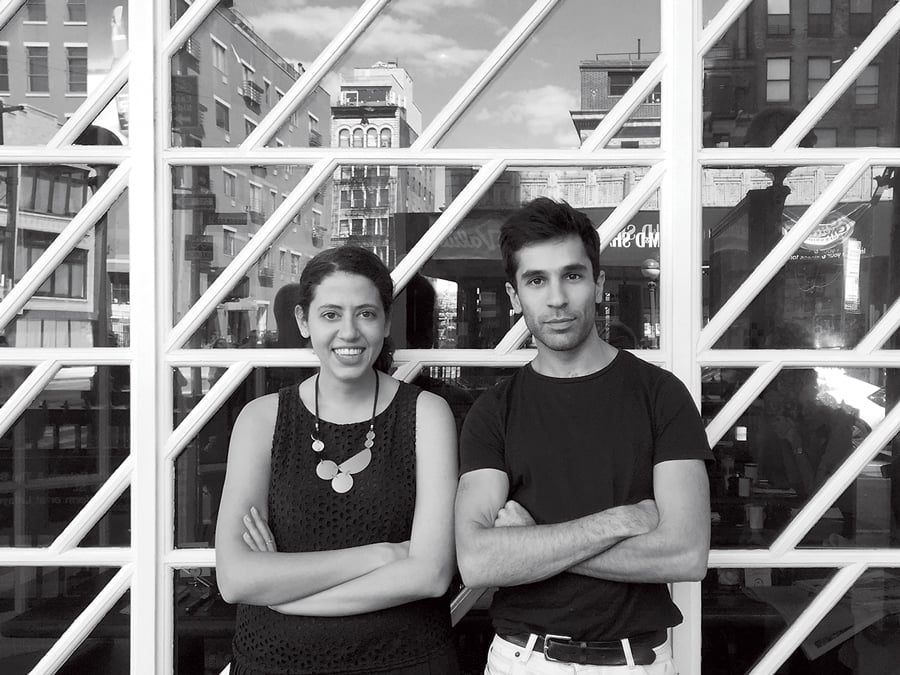 ---
New Affiliates quickly nabbed its first major commission: a cabin in Vermont, which wrapped in 2017 in less than nine months and under tight budgetary constraints. Those conditions prompted Diamantopoulou and Kolb to adopt an alternately hands-on/hands-off approach, which entailed both physically drawing on building components and deferring to the contractor's interpretation and know-how. They also learned to conserve materials, using excess plastic, for example, to create windowsills, Diamantopoulou explains.
The twosome has neatly articulated its musings on material circularity in a proposal called Test-Beds, an ongoing collaboration with Samuel Stewart-Halevy and the NYC Department of Parks and Recreation. The project aims to rehouse large-scale architectural mock-ups—which can cost upwards of $300,000 and are often used for only a few hours—within community gardens that dot New York's boroughs, where they may find renewed purpose as toolsheds and greenhouses. "It's almost like a rescue operation," says Diamantopoulou. "How can we intervene in the stream in- stead of the by-product?" In its excavation of urban refuse, the initiative advocates a sort of Postmodern recontextualization, but also demands a lot of bureaucratic wrangling and stakeholder persuasion, the Affiliates emphasize. Another proposal, entered as part of an NYC Department of Housing Preservation and Development competition, squeezes three town houses' worth of program into an ultra-narrow lot, a strategy that's "repeat-able in multiple sites of different shape," says Nick Kim, a designer in the office.
---
With quicker built returns, exhibition design has become the practice's most prolific area, with a slew of commissions from the Jewish Museum. The partners designed its solo exhibitions of Marc Camille Chaimowicz, Martha Rosler, and Leonard Cohen, the last of which opened in April. With its inherently temporary nature, the typology may not be the most conducive to reducing architecture's material footprint, Diamantopoulou and Kolb concede, but they're taking sincere incremental steps to work with relevant actors, including museum administrators, to alter architectural habits. "We use it as a way of talking through design decisions," Kolb says.
They may not have answers, but New Affiliates is asking some questions with rather broad implications. But despite their far-reaching proposals, the pair seem con- tent working in a New York context for now. "I feel like it'd be disingenuous to want to do anything anywhere else," Kolb reflects. Diamantopoulou is similarly ambivalent: "I don't know," she says of the prospect of a project in her native Greece. "It's really far."
You may also enjoy "Patricia Urquiola Unveils Her New Resimercial Collection for Haworth."
Would you like to comment on this article? Send your thoughts to: [email protected]