August 23, 2019
Joan Blumenfeld on Alice Neel's Portrait of Andy Warhol
"The image stopped me in my tracks," says the global interior design director for Perkins+Will.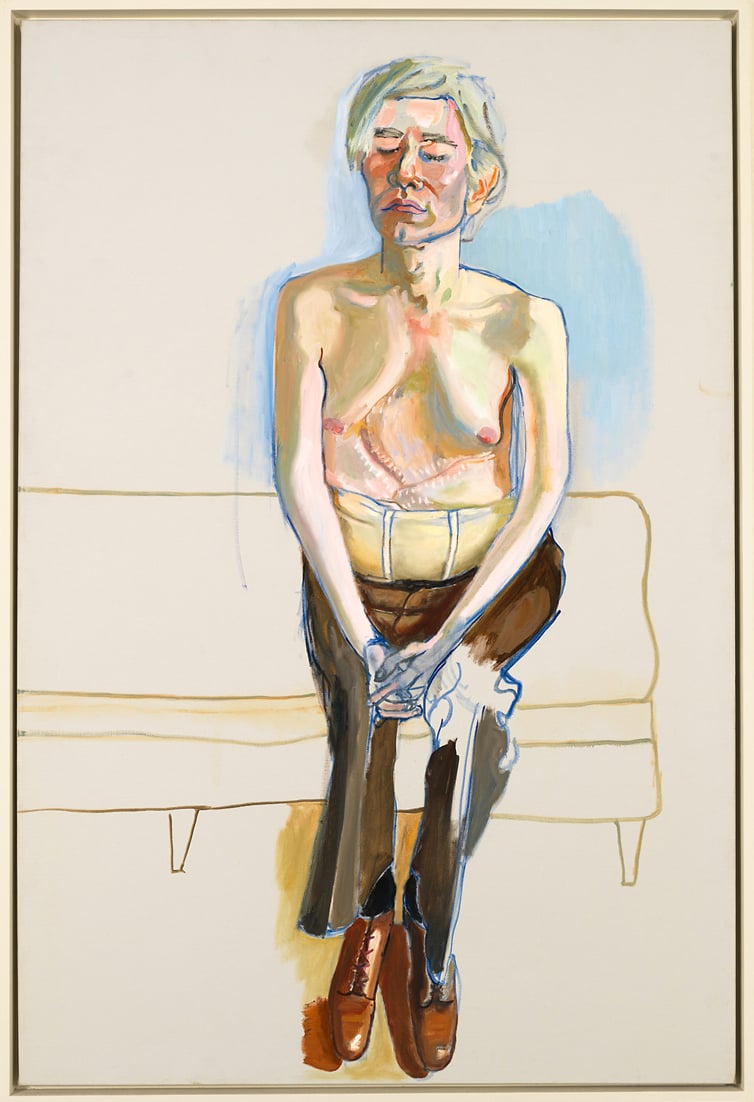 Courtesy Alice Nee, Andy Warhol, 1970, at the Whitney Museum of American Art, New York; Gift of Timothy Collins © The Estate of Alice Neel, Courtesy The Estate of Alice Neel/David Zwirner/Whitney Museum of American Art, New York
---
On a recent visit to the Whitney Museum in New York, I came across this portrait of Warhol, painted after he'd been shot by Valerie Solanas. The image stopped me in my tracks because it conveyed such powerful and complex emotions. His vulnerability and pain are palpable, but so are his dignity and strength. Warhol valued his privacy within a very public persona, wearing wigs that kept his actual likeness invisible. But in this case, he allowed his physical and emotional wounds to be wholly exposed to the artist. Exaggerated, brutal swaths of color catch his likeness, but also his soulful spirit. His expression rests somewhere between a mask of anguish and an enigmatic smile, or a sigh of peaceful resignation—contentment, even. The painting is the work of an artist at the height of her powers, giving a wild freedom and sense of authenticity to the lines, the brushstrokes, and the rawness of the colors. The totality is fascinating, mysterious, multilayered, and moving in a way that a photograph or conventional portrait never could be. I walked back several times to look at it, and still get great pleasure from seeing it even in a reproduction, although the beautiful, tactile quality of the actual paint itself is lost.
---