June 12, 2023
Meet the Urban Planners Reshaping Resilience in Mexico
Earthquakes, water scarcity, environmental pollution, masses of migrants, and informal settlements: Mexico City is shaped by overlapping precarity. "We have it all here," says Elena Tudela, cofounder of Oficina de Resiliencia Urbana (ORU), a Mexico City and New York City–based urban design office.
Consequently, ORU focuses on many large-scale planning efforts, diagnosing ecological mismatches, managing natural resources, and balancing them with economic development across Latin America. "There's no way that you can understand resilience if you're not understanding how everything is integrated," says Tudela. But the firm also designs building-scale interventions that arrive at similar notions of resilience via the tactical, pragmatic deployment of durable industrial forms and materials.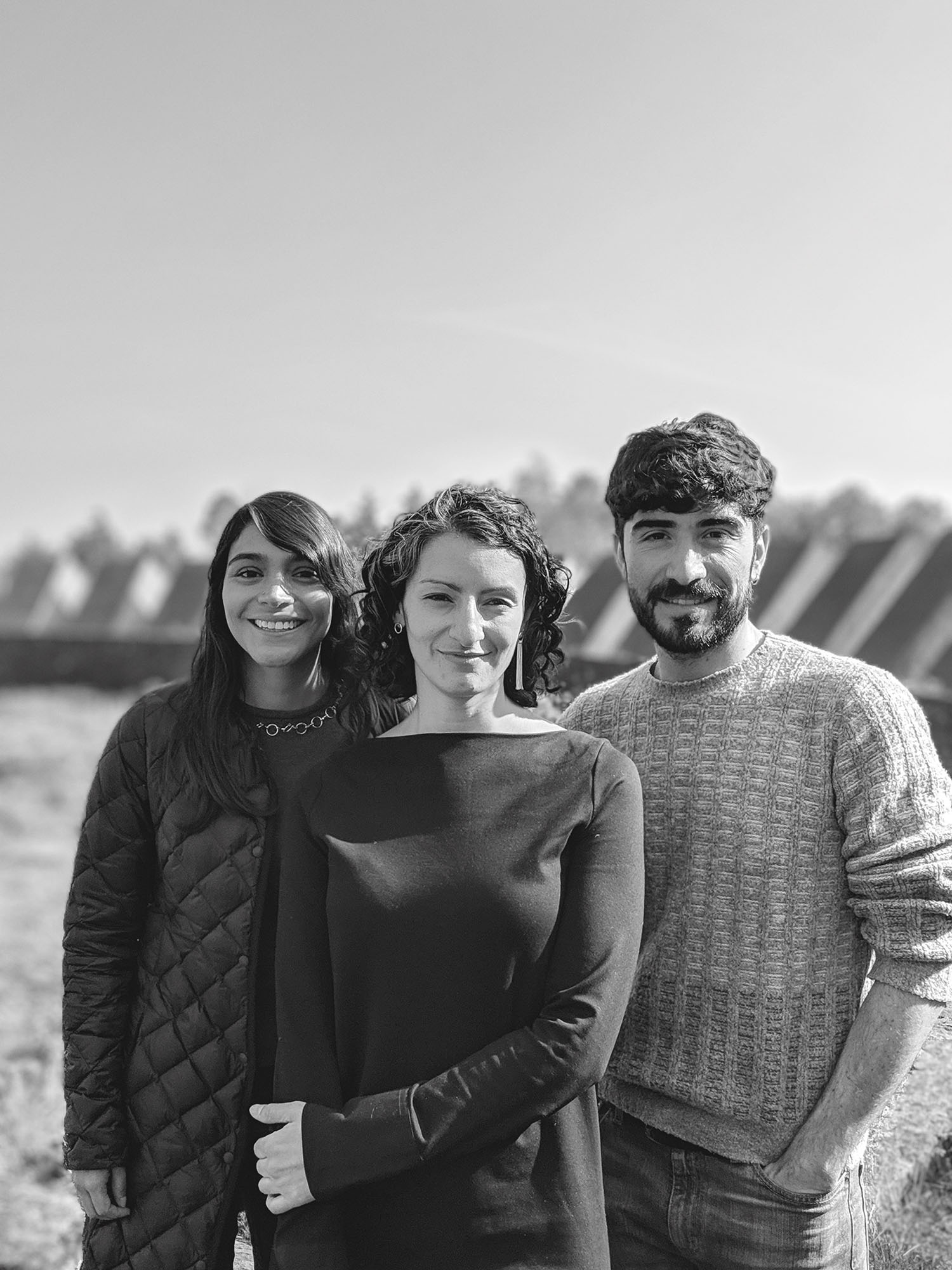 ORU Reimagines Industrial Forms Meet Social Needs
In a series of recent projects commissioned by the Mexican government, ORU designed buildings to house basic community amenities and services in some of the nation's most disinvested places, delivered with the raw efficiency of manufacturing landscapes. Their concrete, chain-link fence screens, and corrugated steel panels are deployed at warehouse scale and reflect Mexico's economic base as a satellite producer of goods for foreign markets. But instead of embodying faceless and anonymous commerce and material production, huddled under these sawtooth roofs and wide barrel vaults are places for people. Expertly addressing climate and culture, the buildings make a set of materials and forms usually built for cargo trucks and trains belong somewhere and to someone—all funded by a left-populist government.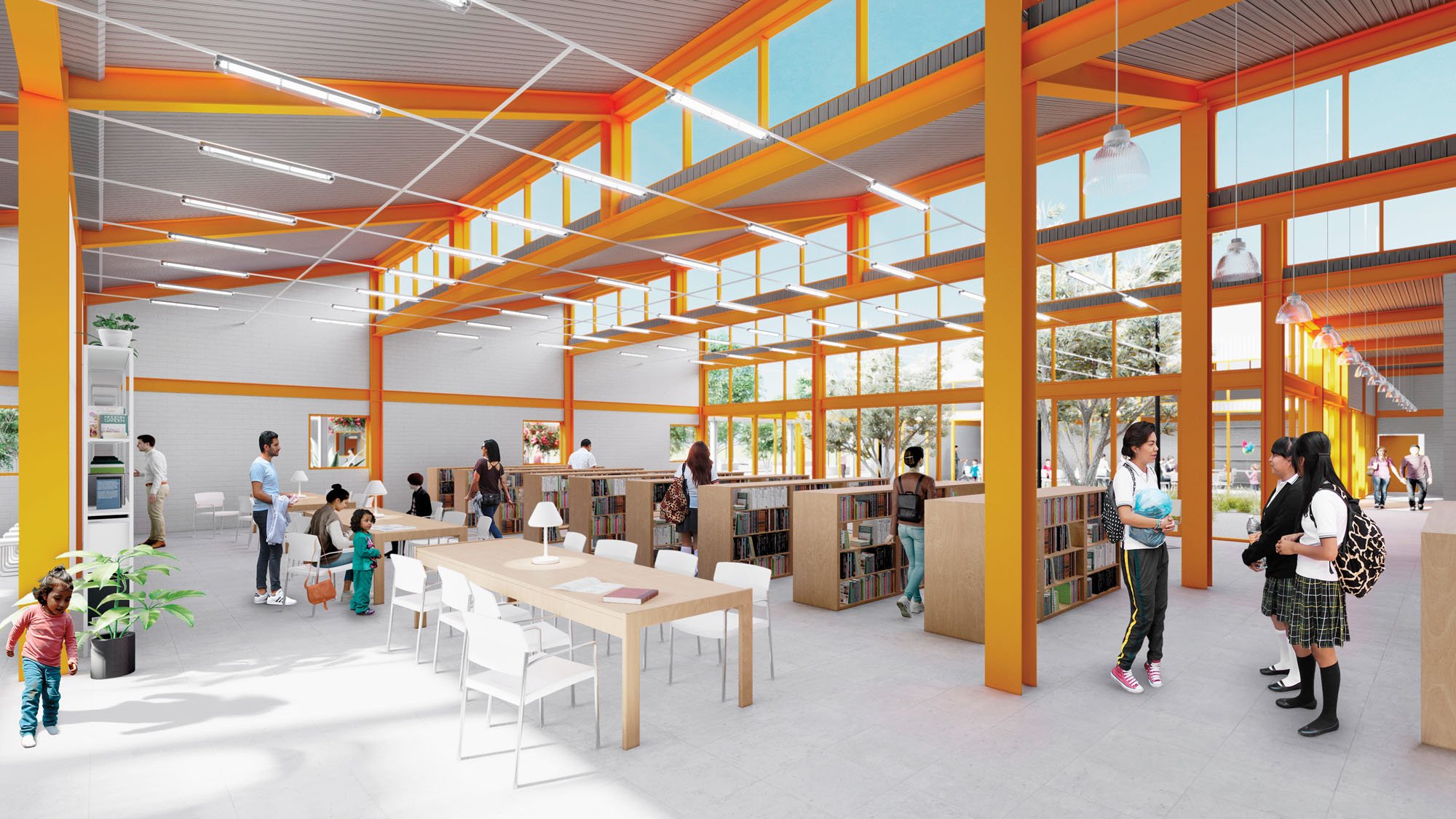 ORU's first three cofounders, Elena Tudela, Adriana Chávez, and Victor Rico, met at the Harvard Graduate School of Design in 2012 and moved back to Mexico in 2015 to team up. Some of their earliest work was in collaboration with the Rockefeller Foundation's 100 Resilient Cities project, and the group formalized as a firm in 2019 when a fourth cofounder, Guillermo Chávez, joined.
ORU's work for the Mexican government is at the behest of the Secretariat of Agrarian, Territorial, and Urban Development (SEDATU) and is part of President Andrés Manuel López Obrador's Urban Improvement Program. The program is developing housing, health centers, public amenities, sports complexes, and transit infrastructure in some of the nation's poorest regions, to the tune of $1.8 billion.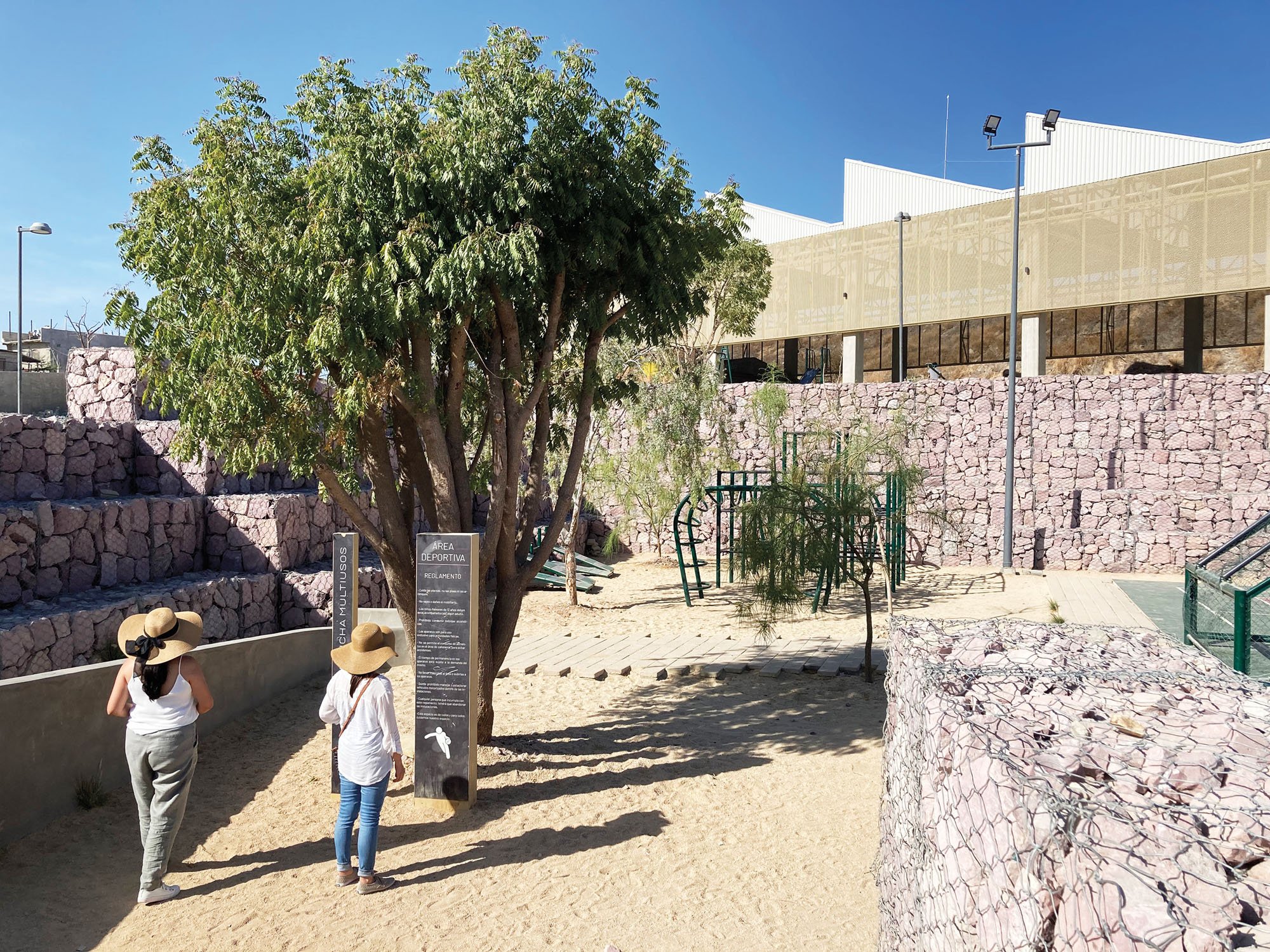 ORU Teams Up with SEDATU
The firm's first projects for SEDATU were in Cabo San Lucas, Mexico, an extremely dry region that's paradoxically vulnerable to tropical storms—a recipe for flash floods. As such, resilient architecture there means a combination shade-pavilion amphitheater and logistics hub for when disasters strike. One of these projects places a sawtooth shade pavilion and desert garden in an arid former riverbed, dividing the runnel into a series of parallel troughs defined by stone gabion walls that can channel floodwaters. Another pavilion casts a cooling shadow on a skate park flanked by drought-tolerant xeriscape plantings and a soccer field.
ORU's approach to community infrastructure is being formalized in the city of Tultitlán, located north of Mexico City, with five projects for SEDATU. Part of the Mexico City metropolitan area, Tultitlán is a poor industrial zone known as a manufacturing hub, and for its lack of quality public infrastructure.
This series of projects includes a fire station with a rooftop basketball court, and a sports complex along with several libraries and cultural centers. One, the Elena Poniatowska Agora and Library, is built of concrete masonry units and corrugated metal sheeting, with steel beams framing a series of courtyards, based on a square module that measures 16 feet across.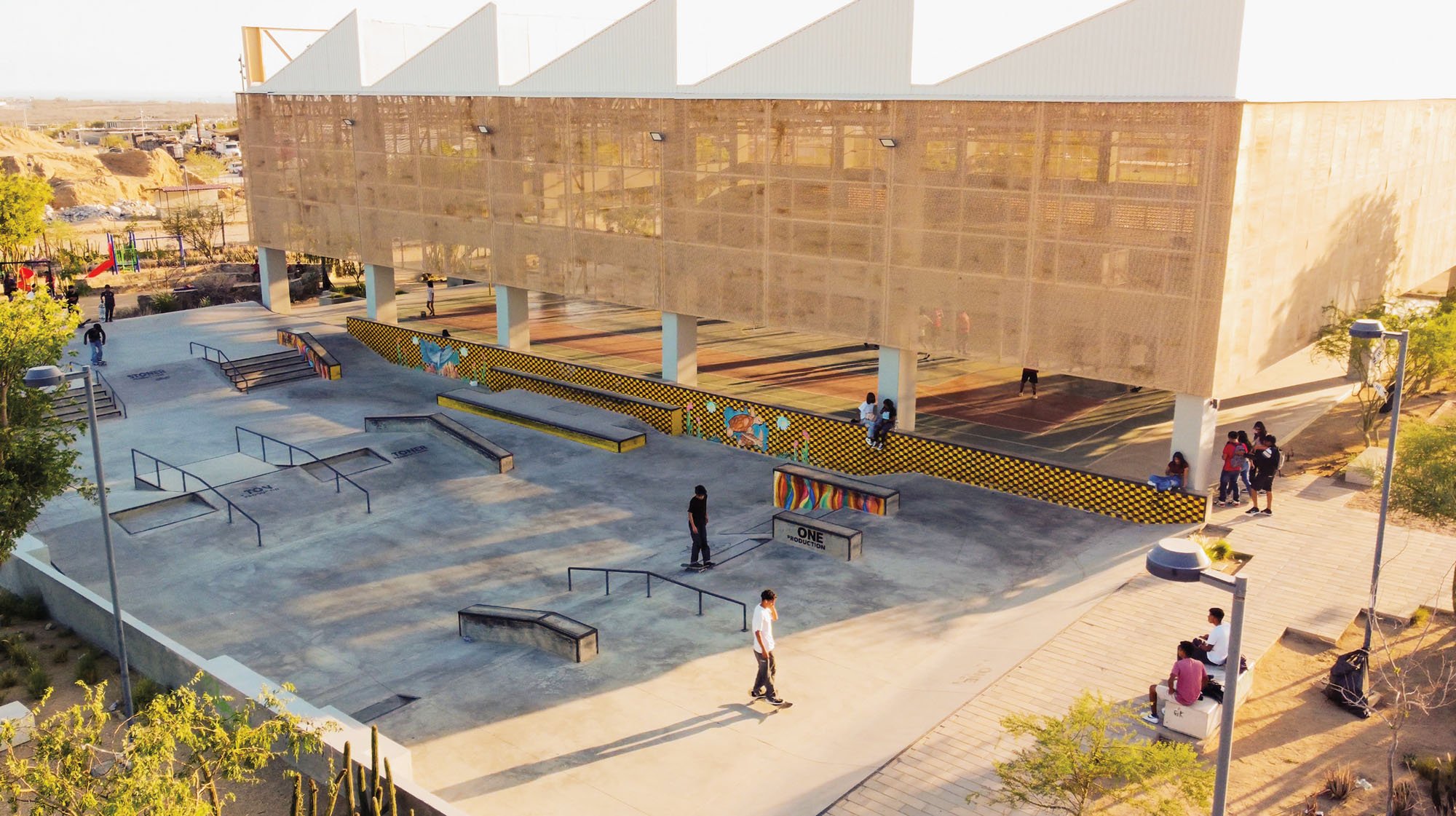 A Kit of Parts Approach
The limited budget and rapid timetable for these projects pushed ORU toward a kit-of-parts design, with shared components across all five buildings. "It's five projects and they have to be done really fast," says Tudela. "Using all of these metal structures and all of these materials that are modular and can be assembled really fast became part of the decisions for the project."
Utilitarian and commonplace as they are, the materials that make up these projects were all intensely local and fabricated in Tultitlán. They traveled only "a couple of kilometers" to the site, says Tudela. In fact, the expediency bumped up against SEDATU's directive to use as much local labor as possible in their construction.
ORU's stark forms can make these projects seem imposing and strident, but the firm's warehouse-scale proportions and subsequent light programming leaves room for the unexpected. In the Cabo San Lucas shade garden, Tudela was pleased to find that the largely unused parking lot and rain infiltration garden is also serving as a soccer field for kids. "One of the ideas that we have about design is that we should sometimes leave things unprogrammed, and go back and learn from them," she says. "For us, the definition of success is not 'Is it working as we expected it to work?' but 'How are they appropriating [it]?' "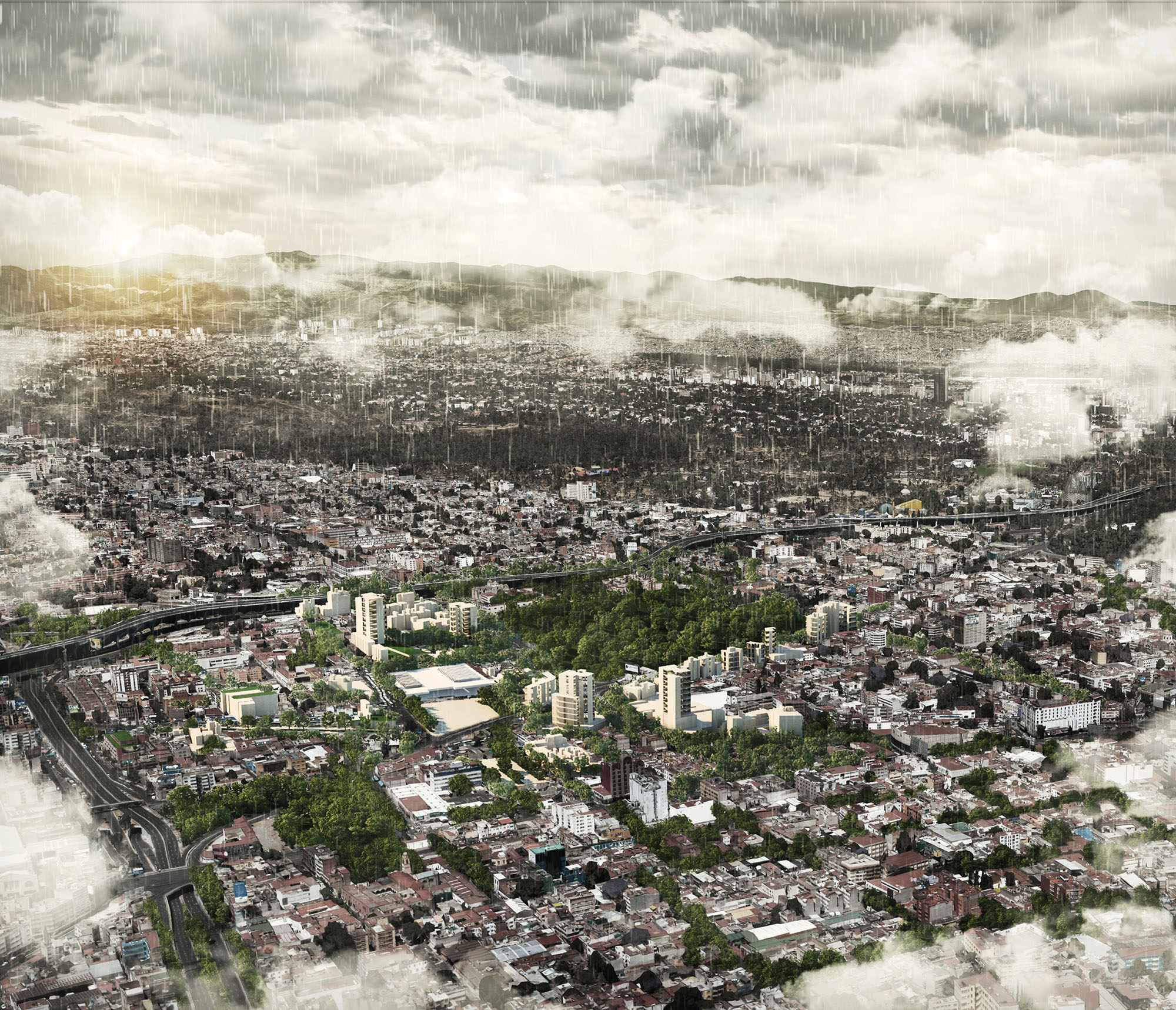 Would you like to comment on this article? Send your thoughts to: [email protected]