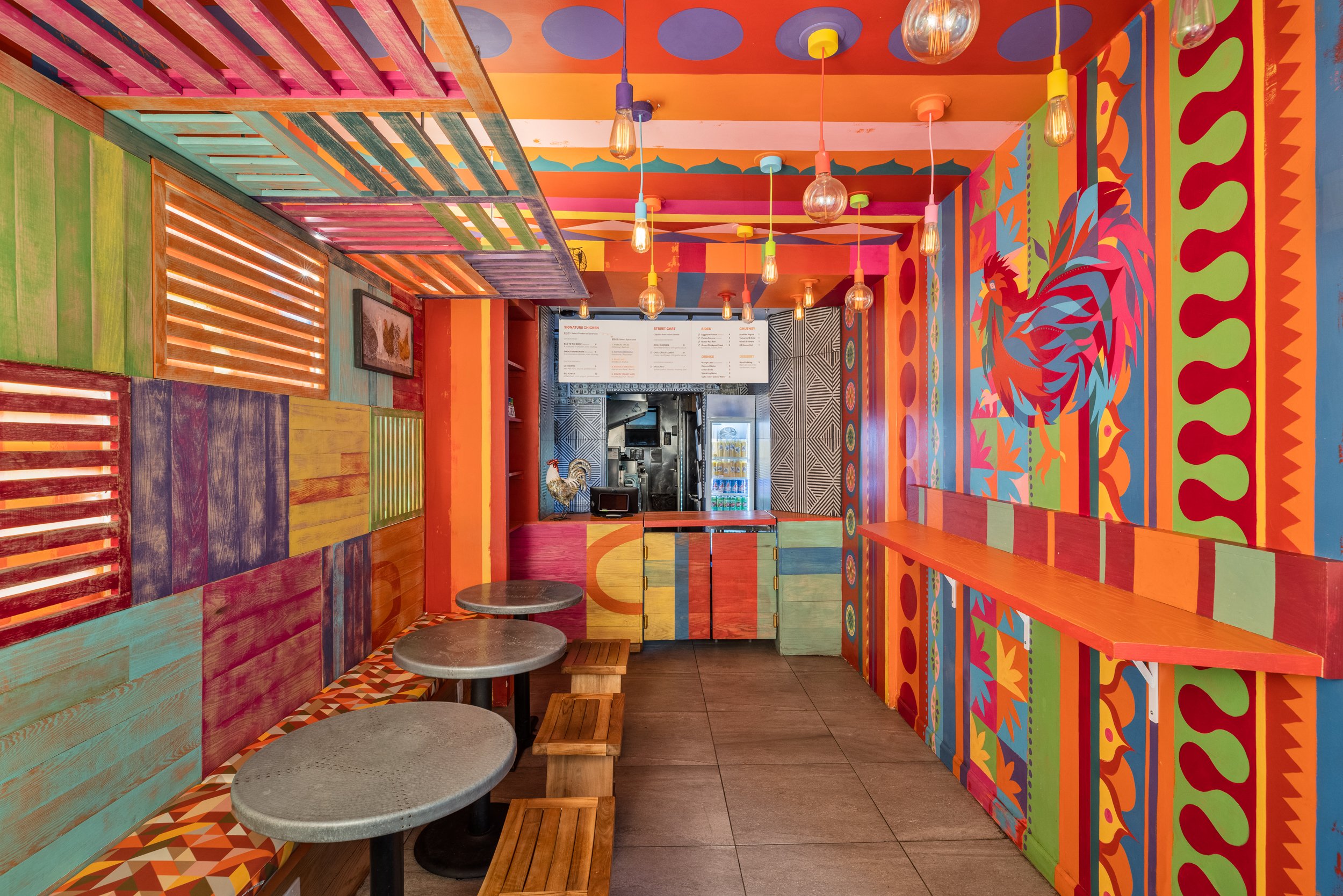 October 19, 2022
Wid Chapman Architects Crafts Interiors that Are Meditations on Life and Color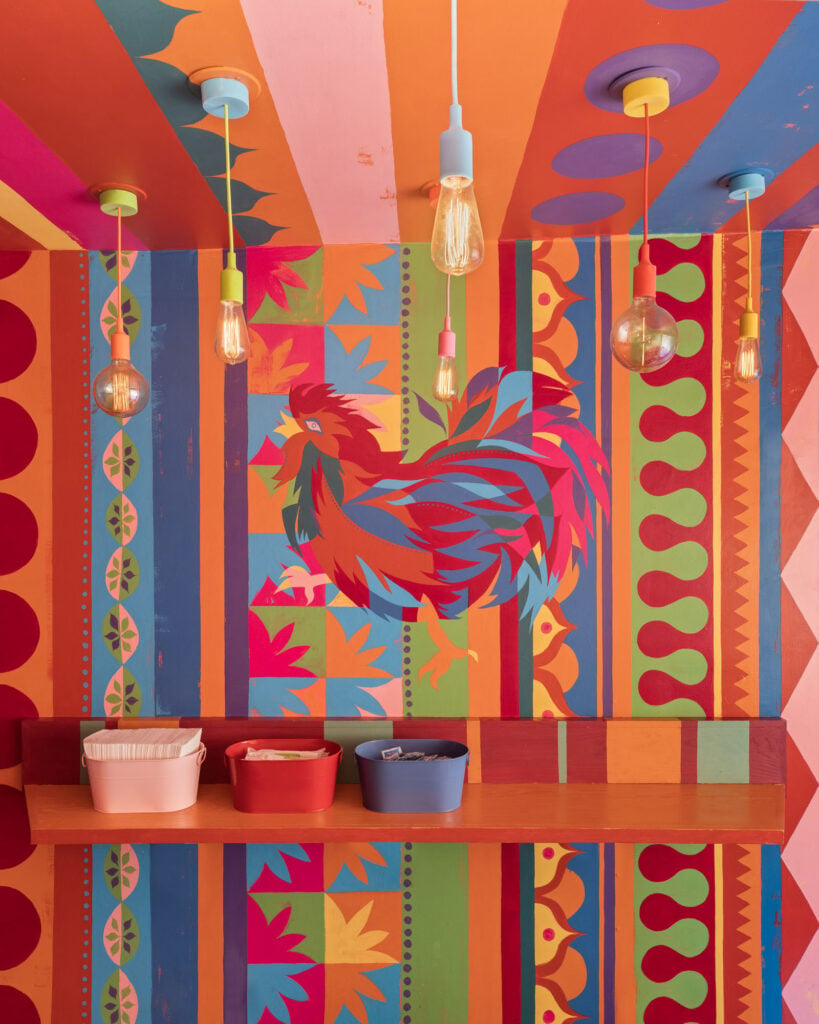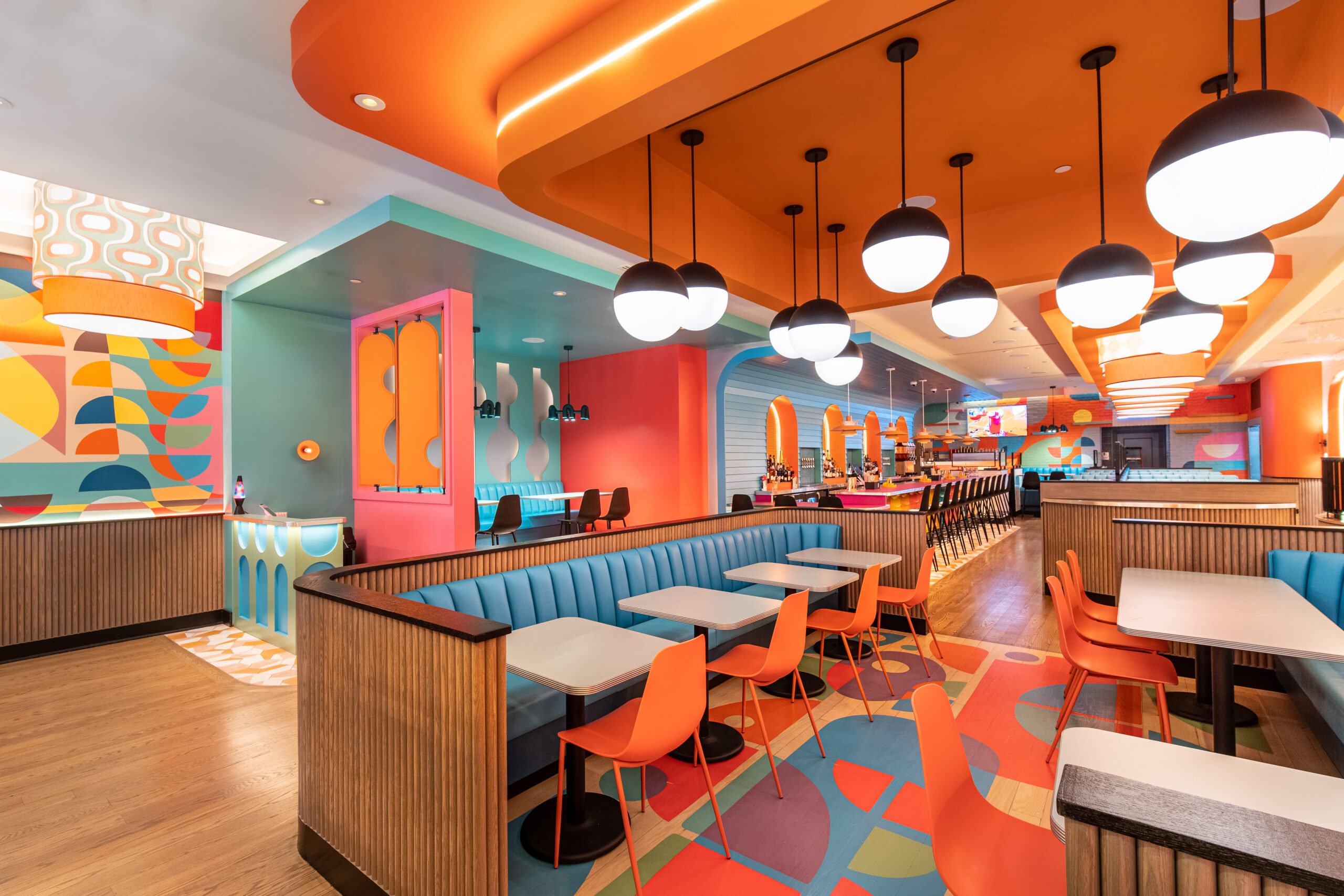 For Peachy Keen, one of the studio's most recent kaleidoscopic creations, the owners wanted a departure from the typical hyper-masculine or utilitarian styles of pubs. With 1970s-inspired decor and a technicolor palette, complemented by eclectic mid-century Louis Poulsen lighting, the restaurant is a celebration of pure Patternism. "What we try to do is create distinct places for people to occupy and come back to," he says, an ethos Chapman credits to the spirit of community fostered by the Bauhaus.
In creating the Indian restaurant Dhamaka (meaning an explosion or "bang and blast" in Hindi), the team cultivated controlled chaos, adding spice to the destination's celebrated, James Beard–endorsed menu. The only freestanding storefront at the Lower East Side's new Essex Market, the restaurant focuses on translating regional street food to fine dining, and the team sought to transport diners to India, adorning the main walls with street-art inspired murals. The bar area, lined with colorful bottles reminiscent of elixirs, has an ethereal feel inspired by the traditional Hindu values of, "making do with what you have." With this concept in mind, Chapman incorporated recycled materials, including a fabricated rusted steel panel wall. "There were not a lot of surfaces to design with—the ceiling was a given, the floor was a given—but we had a few walls and had to make a statement."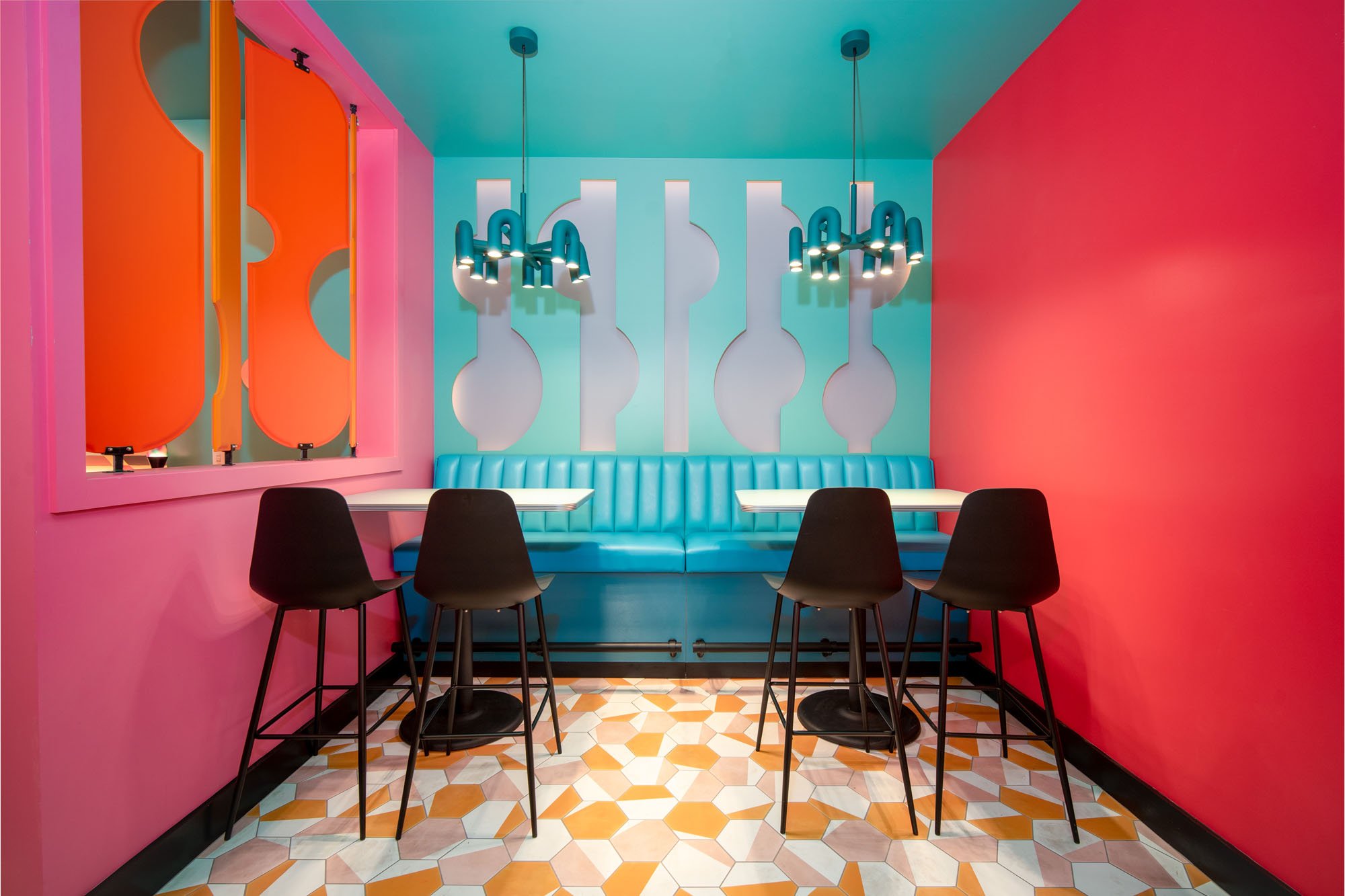 For Semma in the West Village, Southern Indian cuisine is served in an atmosphere that evokes the region's tropical geography with nods to the aesthetic traditions of the Tamil and Madras and the many ratan Kerala houseboats that dot the area. The work of Pierre Jeanneret, cousin to Le Corbusier, also inspired the restaurant's interior design, notably the series of Kangaroo Chairs fashioned from intricate caning that the architect once commissioned for the municipal headquarters of Chandigarh, India. Semma is part of Unapologetic, an Indian-influenced hospitality portfolio, for whom WCA is about to start its 7th restaurant.
The spirit of adventure is intricate to Chapman's work. Growing up, he traveled extensively with his parents and two sisters, who are also architects, exploring Medieval squares and sketching historic city centers. This appreciation of architecture and urban spaces' organic flow gave rise to Chapman's belief that, compositionally, negative spaces should be in constant conversation with surrounding objects. "I often say to students and colleagues, 'I'm not feeling the negative space.' What I want is for you to be as concerned about that space in between as the objects themselves."
Considering himself as much an interior designer as an architect, Chapman has reached a stride. "I feel like I'm finally getting good at it!" jokes the professor of his several decades of teaching. Chapman credits collaborating with younger generations for keeping his practice not only evolving, but himself engaged. While Chapman is far from anything resembling retirement, for now, he is enjoying, in his own words, "an exciting juggling act between practice and academics." One that, ultimately, provides a synergy he finds increasingly rich and only gets richer with time.
Would you like to comment on this article? Send your thoughts to: [email protected]