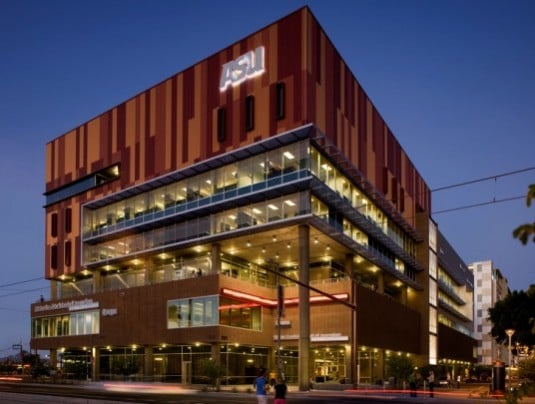 August 17, 2011
A Chat with Steven Ehrlich
Recently we reported that Steven Ehrlich won the Maybeck Award for his outstanding body of work as an individual architect. Surely, we reasoned, his continued success has to do with his thought processes. So we asked him about it. We began with the idea of cultural specificity in architecture. This topic is of particular significance […]
Recently we reported that Steven Ehrlich won the Maybeck Award for his outstanding body of work as an individual architect. Surely, we reasoned, his continued success has to do with his thought processes. So we asked him about it.
We began with the idea of cultural specificity in architecture. This topic is of particular significance these days, since so many firms work around the globe. "First and foremost the architect must spend time at the site and in the cultural setting of a foreign land," Ehrlich said.  "The question I like to pose is: how can a project be local and global simultaneously, both contemporary and mindful of the past? What is culturally and socially appropriate, so that the building will resonate with meaning?
"I don't believe that a specific architectural vocabulary works in any context.  Why should a building in Beijing look like one in Boston? Rather the design should embrace modern aspirations and materials, and at the same time respond to the specifics of site, culture, climate, and locally resourced materials.
"I also think that when working in a foreign land it is important to study and absorb the wisdom of ancient building traditions. Indigenous architecture can offer time-tested strategies for future sustainability.
Helal New Moon Residence, courtesy Ehrlich Architects
"Architecture is first and foremost about serving people and society.  This is an architect's responsibility:  to design buildings that fulfill their practical purpose, bring people together, and connect us to the natural world while preserving precious resources."
One strategy is listening to the clients: "Architects listen to people and place and respond with environments that harmonize with their settings.  The spaces and places must not only serve the purpose for which they were built but also lift spirits high in a place of beauty.
"In addition, it is the role of contemporary architecture to search and strive for a better future. New materials and technologies are always evolving, creating new opportunities for experimentation. Architects can be leaders in building a sustainable environment."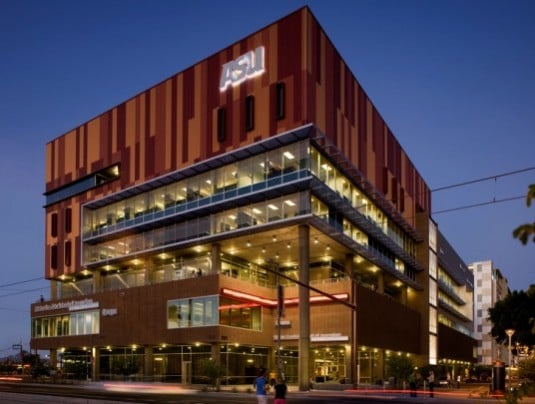 ASU Walter Cronkite School of Journalism, courtesy Ehrlich Architects
Ehrlich's advice to architecture students? "I often tell students to 'open your eyes and plagiarize,' and although I'm joking it's also a serious lesson. The best training for architects is to look at as many buildings as they can, to absorb as many ideas and as much cultural experience as possible.
"I also strongly believe that schools of architecture should encourage students to work together after official class hours in a studio environment. Student interaction and exchange of ideas is an important part of a design education. There is a trend away from that in schools today, with emphasis instead on form and theory. The results are often visually arresting, but anti-social exercises in self-indulgence.
"After school I believe young practitioners should travel and experience other cultures, which can broaden an architect's perspective. I was in the Peace Corps and lived and worked in Africa for 6 years—this had a great impact on me and my approach to my work."