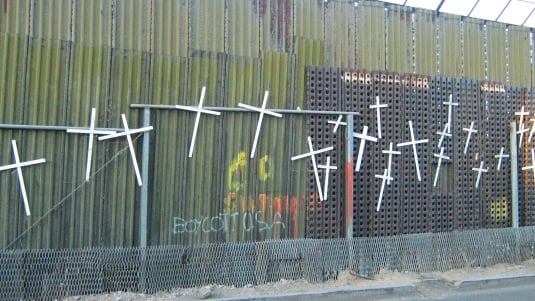 March 31, 2011
A Good Fence
The US-Mexico border wall, photo courtesy thecurvature.com Robert Frost's maxim about good fences and good neighbors probably works very well if you're a small landowner in rural New England. It gets a little more complicated when applied to international boundaries. But Ronald Rael, assistant professor at the University of California, Berkeley, is suggesting that there […]
The US-Mexico border wall, photo courtesy thecurvature.com
Robert Frost's maxim about good fences and good neighbors probably works very well if you're a small landowner in rural New England. It gets a little more complicated when applied to international boundaries. But Ronald Rael, assistant professor at the University of California, Berkeley, is suggesting that there might be some truth in the idea even for the border between the United States and Mexico – and that design might hold the key.
It is hard to think of a more contentious public building project in than the US-Mexico border wall. Authorized in 2006 by the Secure Fence Act, the barrier – which will eventually cover about 700 miles along the 2,000 mile border – is roiled in immigration laws, human rights concerns, drugs and smuggling, the deaths of illegal immigrants, and even environmental concerns about animals that get caught in the fence while traversing what was once their undivided natural habitat.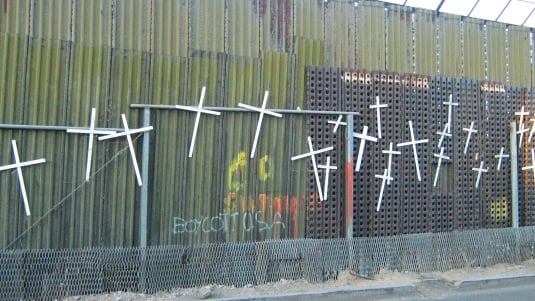 courtesy citizenorange.com, photo: Basya.
In the video below, Rael patiently addresses each of these concerns with a small design intervention. Some of his ideas – like solar farms along the border – make so much sense, it is a wonder no one has thought of them before. Others, like water collection systems for animals and dehydrated immigrants, get into slightly sticky ground – especially when he all but suggests that immigrants drinking water at the wall will be visible to the border patrol officers. But watch on, and you begin to appreciate just how sensitively Rael tackles an inherently thorny project.
Rael takes the wall for what it is: he neither condones nor entirely condemns it. His proposed design interventions, like the cross-national library and the border burrito bar, are fine examples of critical design – forcing us to think about the border in unexpected ways.  "With design," he says, "we can dismantle the idea of the wall." Robert Frost would have approved.
Avinash Rajagopal will graduate this spring from the MFA Design Criticism program at the School of Visual Arts, New York. He and the other design critics in his graduating class will present their theses at Present Tense: The 2011 D-Crit Conference.