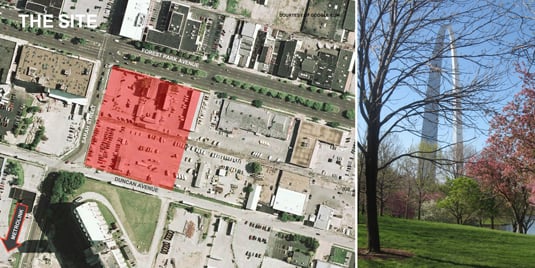 November 19, 2010
A Net Zero Office Today
The architecture firm HOK has some experience designing sustainable buildings in problem locations. Their design for the King Abdullah University of Science and Technology in Saudi Arabia is the world's largest LEED platinum project, and made it to AIA's list of the top ten green projects of 2010. But this year the firm decided to […]
The architecture firm HOK has some experience designing sustainable buildings in problem locations. Their design for the King Abdullah University of Science and Technology in Saudi Arabia is the world's largest LEED platinum project, and made it to AIA's list of the top ten green projects of 2010. But this year the firm decided to set itself an even tougher challenge.
In a ten-month long virtual design charette, HOK and the energy and daylighting consultant The Weidt Group set out to prove that it is possible to use currently available technology and build a commercially viable, Net Zero Emissions office building. And they picked a particularly difficult site in midtown St. Louis, Mo. The region has a four-season climate, meaning that the building would have to adapt its energy requirements to ever-changing environmental conditions. St. Louis also generates 81 percent of its electricity from coal.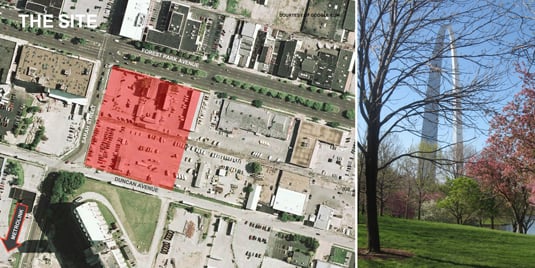 The U.S. Department of Energy defines a Net Zero Emissions Building (NZEB) as "A building that produces and exports at least as much emissions-free renewable energy as it imports and uses from emission-producing energy sources annually." So an NZEB in St. Louis would have to generate enough of its own electricity to offset all that nasty coal-based power.
The final design, called Net Zero Co2urt, requires 76% less energy than a comparable office building. The shape and orientation of the building use the site's environmental conditions to advantage, taking some of the load off of the heating and ventilation systems. Optimizing the use of daylight reduces energy consumption for lighting. The floors of the building have been put to work: they carry both a radiant heating system as well as an underfloor air distribution system. And the ventilation systems are finely controlled to tailor their output to existing conditions of heat and humidity.
In addition to the energy saved by this orchestration of technology, the building can generate its own electricity. The walls and rooftop will be fitted with about 51,800 square feet of solar panels; and the facades and roof of the southern wing will carry 5,000 square feet of solar thermal tubes. The total resultant savings leave the building an annual energy cost of $2,418, or 1 cent per square foot at current utility rates.
Impressive, to say the least. And even though this is an entirely hypothetical exercise, the team has also projected what the payback on the investment in actually building Net Co2urt might be, accounting for fluctuations in the cost of fuel, and in electricity tariffs. They've also developed a plan for keeping the building at Net Zero Emissions, allowing the occupants to monitor the building's performance. All these results and findings, in complete detail, are available for download, in keeping with HOK's long standing policy of sharing all sustainability-related information.
For sure, bigger challenges lie ahead. A Net Zero Emissions Building is not an entirely Net Zero Building – because neither the energy requirements of construction, nor the larger urban systems in which the building is embedded, are considered. But I rather like how Bill Valentine, the chairman of HOK, puts it: "This project was analogous to designing a first-generation Prius. It's not perfect but it's an incredibly important start."
Read more about Metropolis's own Net Zero challenge – the 2011 Next Generation Design Competition.
Jason F. McLennan and Sarah Costello have been writing a series of blog posts about the Living Building Challenge that certifies Net Zero buildings. And HOK's offices, in Toronto and in Chicago, have both come in for some praise here at Metropolis.