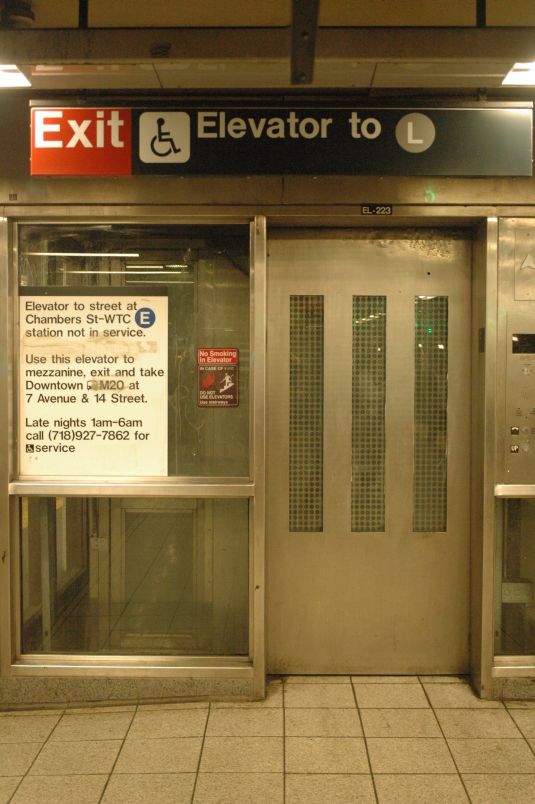 December 2, 2009
Accessibility Watch: Cities Crying Out for Simple Fixes
I have never before muscled in on presentations when I've been asked to moderate a panel, but this time I did. It was last week at Build Boston, during a full-day symposium on socially sustainable design, when I broke my neutrality rule and showed some examples that make New York City–and other American cities too–an […]
I have never before muscled in on presentations when I've been asked to moderate a panel, but this time I did. It was last week at Build Boston, during a full-day symposium on socially sustainable design, when I broke my neutrality rule and showed some examples that make New York City–and other American cities too–an obstacle course for people with some disability or another. The topic of our panel, "New Models of Home for our Third Age," made me think about how dense urban settlements, with their notoriously small living spaces, invite us to make the city itself into our living rooms (lecture halls and exhibition spaces), dining rooms (restaurants), and backyards (parks). What with the growing discussion about the advantages of urban living for aging populations–mostly because of easy access to goods and services–I wanted to call attention to the reality of our cities: how inaccessible they really are, and how much remedial work they need at every turn.
What follows are photos of three places that our publisher, Horace Havemeyer, has identified as problematic. How does a man with forearm crutches, who likes to eat in restaurants and visit cultural institutions, get past such thoughtless or piecemeal amenities? I also included one small, hopeful sign for the future.
.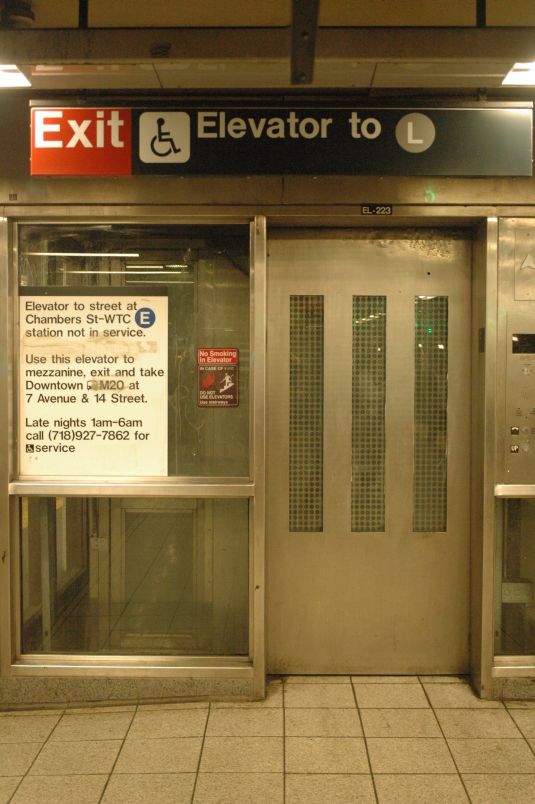 How to get there?
Elevators in the NYC Subway—seen here from the ACE platform at 8th Avenue and 14th Street—are only half of the great obstacle story. To get to the L train you must take this elevator to a mid-level platform, then switch to the L train elevator. But you are not allowed to use the ramp on the L platform because it's not ADA acceptable. Eve Dilworth, who took these pictures, did not see an elevator that goes to the street level. Later she found out that there are 468 stations in New York City and a total of 63 elevators. Among other details of subway inaccessibility–in addition to non-existing and non-functioning elevators–the MTA provides the following recommendation: At some non-accessible stations you can transfer on the same platform to a train that later stops at an accessible station.
.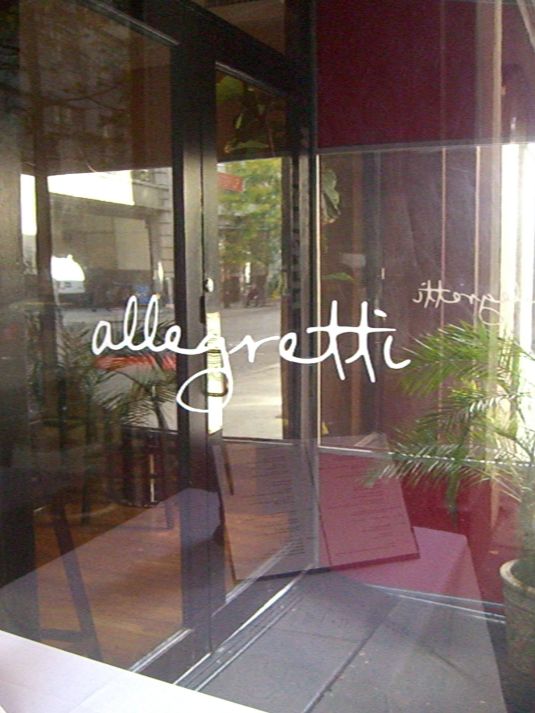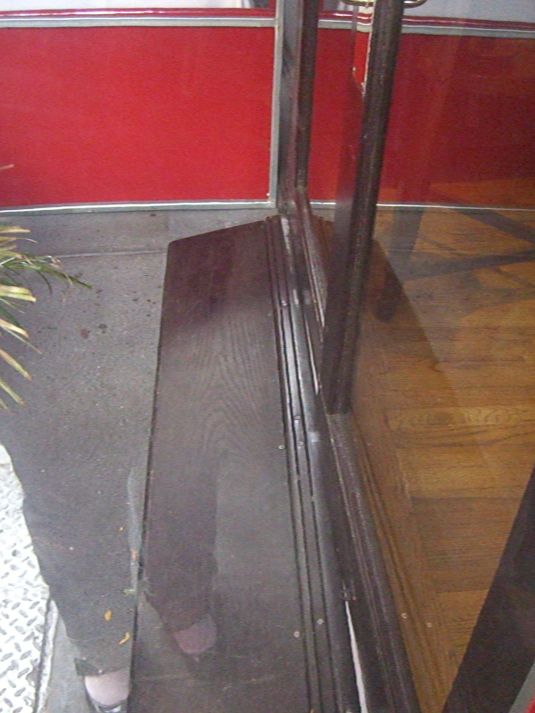 Our dining room away from home
Allegretti, at 46 West 22nd Street in the Flatiron district, is known for its "old world grandiosity," crisp linen tablecloths, and a courteous staff that helps those who request assistance. But the courtesy does not extend to the front door, where an awkward ramp makes it hard to go into and come out of the restaurant for someone whose step isn't as sure as it used to be.
.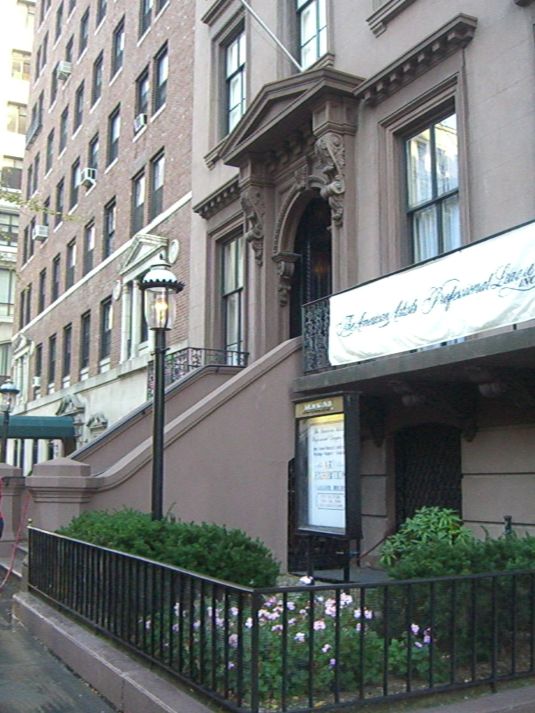 Our living room away from home
The Salmagundi Club, at 47 Fifth Avenue, is a townhouse that began life in 1871 as an artist's studio and became a place to see the work of artists, learn to paint, and attend lectures. Known through the years as a gathering place for the likes of Child Hassam and Louis Comfort Tiffany, as well as Bucky Fuller, it is less welcoming to those who need help getting up and down its steep front stoop. The disabled are directed to take the stairs to the basement (far right), which forces them to climb even more stairs once they're inside. Does being a landmark exempt the Salmagundi from accessibility?
.
Our urban backyard
The recent campaign by the Bloomberg administration to remake New York's streets for people, not cars, gives some hope for a more accessible city. In the middle of Broadway and 23rd Street, the backyard to the Metropolis offices, we now have a place to sit, in the middle of traffic. It's OK to walk slowly here. A small sign of improvement, but we have a long way to go to make our city accessible for all.
Related: At the same Build Boston panel, Elizabeth Evitts Dickinson presented some examples of better-looking and greener retirement housing. Previously in our "Accessibility Watch" column, Horace Havemeyer wrote about the clash between universal design and historic preservation.