May 3, 2023
Antrobus Design Collective Lets Passion Lead
IN PARTNERSHIP WITH ANTROBUS DESIGN COLLECTIVE ANTROBUS-COLLECTIVE.DESIGN
What makes an architecture and design practice unique? How do firms and offices develop areas of expertise, deep insights, and passion projects? For the Leading Edge series, Metropolis editor in chief Avinash Rajagopal sat down with 20 firms in 2023, speaking to practitioners about what distinguishes their work. Here are 11 architecture and design leaders on what gives them their edge. Watch the full series on DesignTV by SANDOW.
---
Alison Antrobus started her namesake design studio in 2002 with a focus on luxury residential projects. To create a work culture that nurtures beautiful design, she encourages her Miami-based team to explore creatively, constantly learn from each other, and evolve with every project. As the founder, Alison Antrobus talks about the importance of letting passion lead.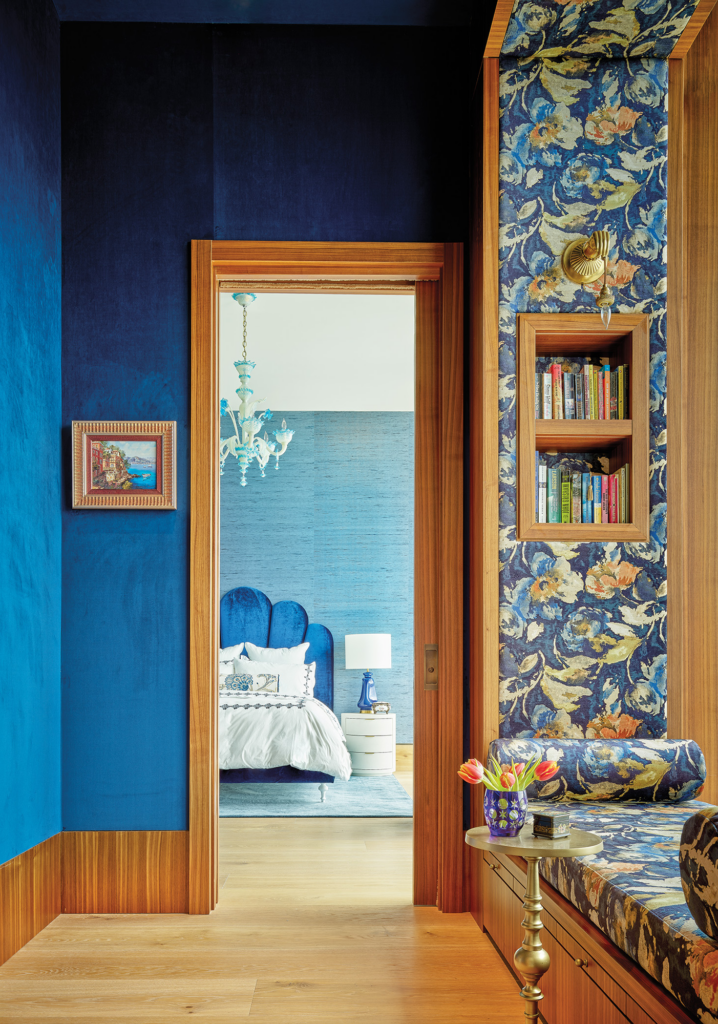 Leading with Vulnerability and Freedom of Expression
"The team at Antrobus Design Collective is so special and unique in so many ways. As a designer who is also a mother, I had to create that type of team. We lead with a lot of vulnerability and freedom of expression—and that's how we evolve creatively, manage to do what we do, and enjoy doing it.

I don't want to isolate designers that are not parents, as everybody brings their own strengths to the table. I am speaking purely about what I know being a parent in the world of interior design. From my perspective, because of all the complexities and challenges of raising little humans and bringing them into this world, being a parent absolutely makes me a better design leader.
Bringing In a Parental Perspective

As a parent, you must always think multidimensionally—not just about what's in front of you, but what's ahead of and beside you. You must think through scenarios that are very layered and complicated. When I'm working on a layout, or even an object or a piece of fabric, my experience as a parent enhances my ability to think on multiple levels simultaneously. I also feel very adept at managing a multitude of vendors, challenges, and personalities all at the same time given my training at home in navigating the complexities of being a parent.

Society has become much more accepting of professionals who are also parenting. I really believe that the pandemic had a lot to do with that. Everybody from newscasters to high-profile attorneys were Zooming from their homes with the possibility of a child interrupting the call. Suddenly, people in the public eye were seen as human, not just as these public figures. Parenting became more accepted in the workplace because Covid stripped away the veneer of perfection and exposed the organic and often "beautifully messy" reality of parenting.
The Importance of Encouraging Personal Growth

Another parenting perspective I bring to running my company is the importance of encouraging personal growth as a means for professional growth. It's important to give people the space to be their authentic selves—whether that's in their family life or in their creative endeavors. This keeps you alive creatively! I also understand that it starts at the top. If I'm able to evolve, then my team can grow and evolve. We recently went on a retreat, and I asked the team, 'What are your passions aside from interior design? How can I assist you in developing these creative projects?' I think it's important that people keep their umbrella very wide. The broader your creative outlets, the better designer you are.

The sky's the limit if you invest in your team. I really want to stress that the more freedom you want to have as a designer, the more you must nurture the culture of your team."
---
The Leading Edge
This story is part of the Leading Edge Metropolis partnership series that examines what sets apart architecture and design practices. Explore the core values and new initiatives of industry innovators across disciplines.
---
Alison Antrobus is the founder of Antrobus Design Collective.
Would you like to comment on this article? Send your thoughts to: [email protected]