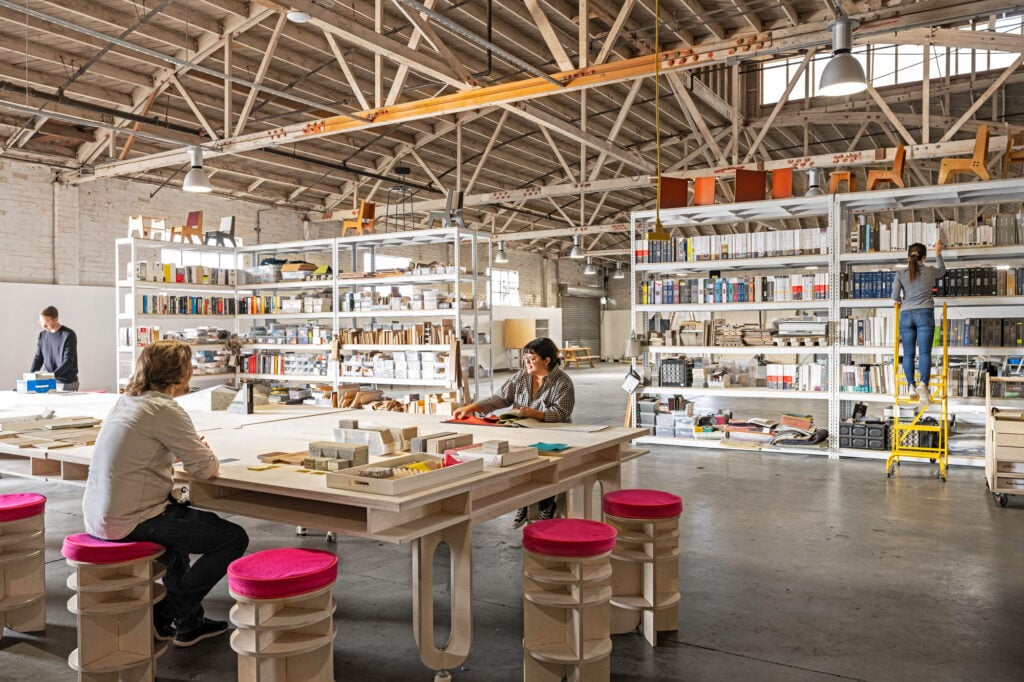 June 7, 2022
The Audacity of Experimentation
Audacity. Risk. Going out on a limb. These were the ideas percolating through the the April 21 Think Tank Thursday, hosted by RIOS and moderated by Sam Lubell, executive editor of Metropolis. Also in attendance was A.J. Paron, executive vice president and design futurist at SANDOW Design Group. In addition to Lantz, the panelists included Simone Lapenta, architect and design director, RIOS; Daaf Serné, global head of workplace for Miro, an online collaborative whiteboard platform; and finally Shipra Kayan, product evangelist at Miro.
Miro was begun before COVID, but the pandemic—and the stickiness of remote work—has catapulted the company's growth, from 250 employees before lockdown to more than 1,500 today. While perhaps not out on a limb as far as RIOS in West Hollywood, the company does take risks. "Sure, we're definitely experimenting with things outside of the office," said Serné. "We have a building, for example, on one of the canals in Amsterdam, which we're calling Miro One. It's going to be our first living lab.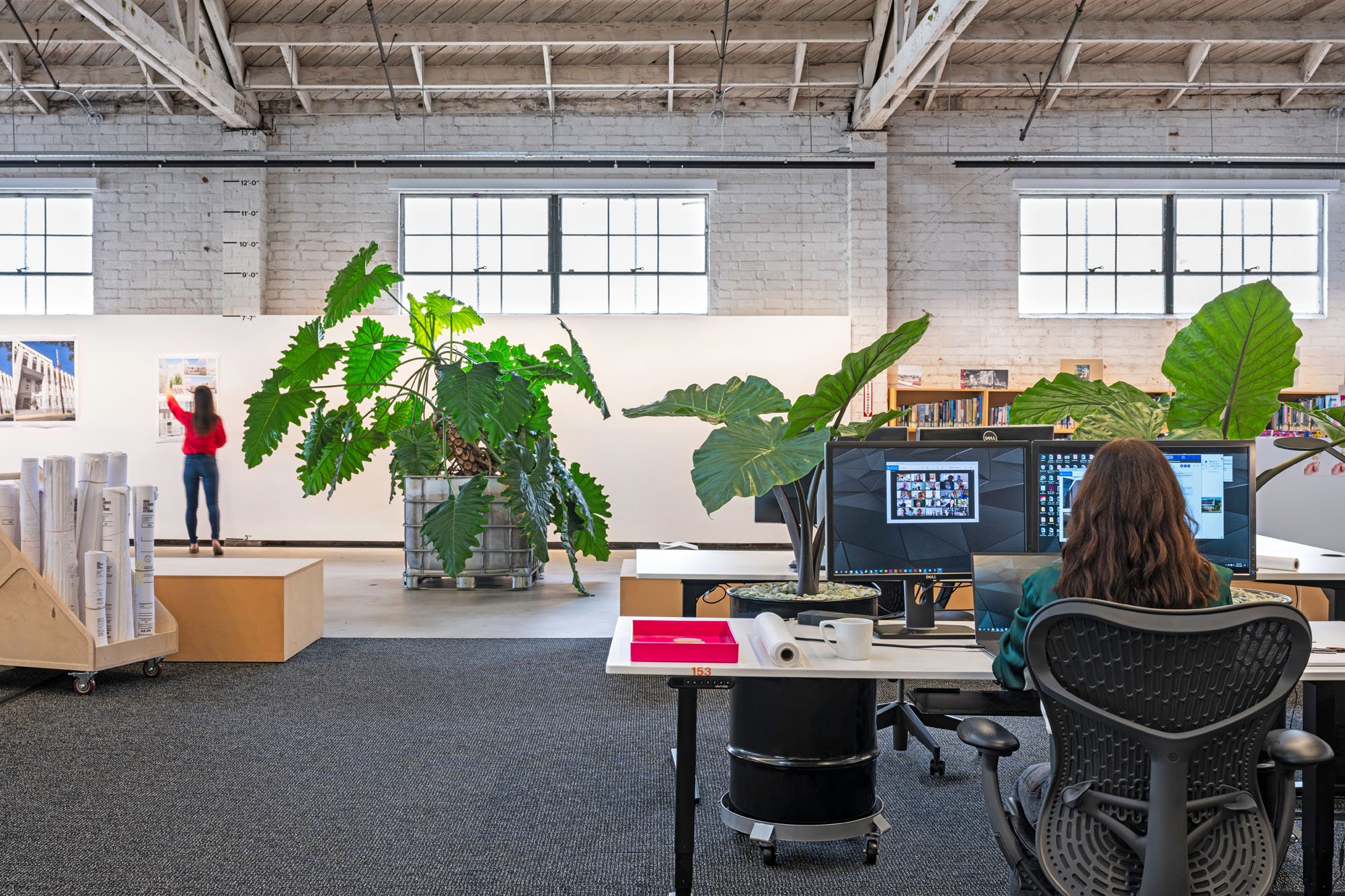 "Since it happens to be on a canal where there are boats crossing by, we decided to offer the experience of having your team meeting on a boat. There was a certain risk to that, but the team loved the idea."
Risk invariably involves failure, and Lapenta addressed the idea squarely. "I think failure is a native element of our profession," she said. "Creation involves investigating new forms and solving existing problems. I believe there's no learning without failure. I'm a strong believer in the mantra, 'Fail. Fail again. And fail better.' Failure represents our chance as human beings to confront ourselves with the notion of error."
Mirroring this thought, Lantz said: "Sometimes with audacity, you succeed, and good things come. And sometimes the client is going to say, 'This is too much for me. It's too experimental. It's too much of a laboratory.'"
Lubell ended the talk by asking the panel for a single word that encompasses their notion of risk-taking within the context of hybrid work. The answers were varied. Lantz: "Empowering." Serné: "Aspirational." Kayan: "Intentional." Lapenta: "Free."
"Those were great answers," Lubell concluded.
The Think Tank discussions were held on April 7, 14, and 21. The conversations were presented in partnership with Arden Studio, CertainTeed, Grohe, and Mecho.
Would you like to comment on this article? Send your thoughts to: [email protected]