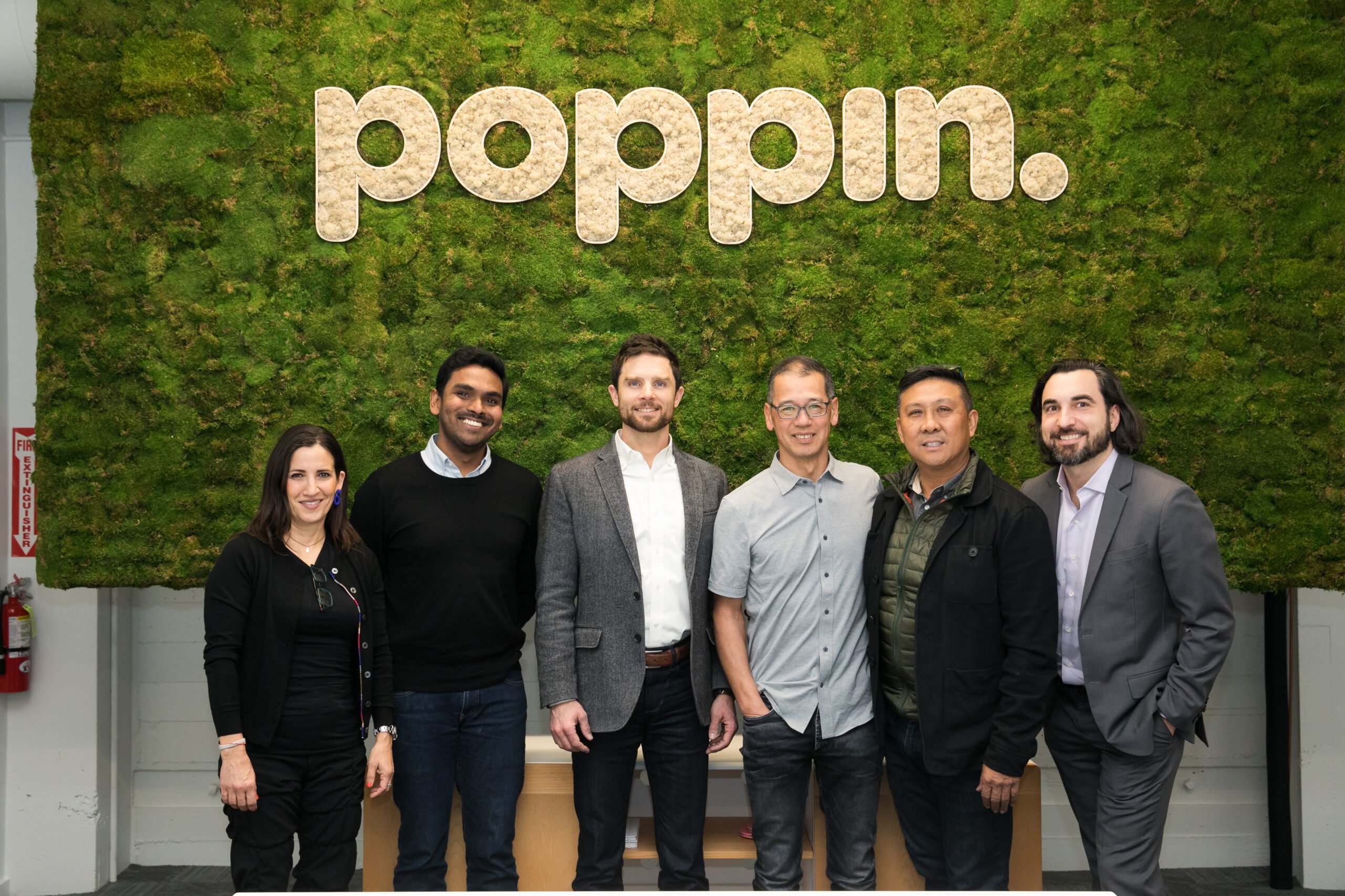 July 9, 2019
Beyond Amenities, What's Next for Workplace Design?
At a panel discussion titled "The New Basics," designers, developers, and facilities experts tried to work out what will be essential to the office of the future.
From private chefs to meditation rooms, companies have pulled out all the stops when it comes to amenities in the workplace. Whether driven by the battle for talent or employee demands, tech and media organizations in particular continue to vie with one another to provide employee benefits. Cafes, phone booths, and lounges have become commonplace, with nap rooms and fitness centers following suit. But how much amenity is too much amenity? Is there any downside to this trend, and what should we consider to be the new basics of the office?
A group of workplace experts gathered at the Poppin showroom in San Francisco earlier this year to discuss these questions and point to a way forward in office design. Primo Orpilla, whose award-winning firm Studio O+A created some of the first amenity-rich offices in the tech sector, spoke to the origins of the trend. "We really just wanted to create a place where people would come together, collaborate, share ideas and maybe spend a little more time, and that time be more meaningful," he said. "It was also a great way for the company to show that they cared."
But now the pendulum might have swung too far, said Alex Spilger, vice president of development and director of sustainability at Cushman & Wakefield: "I see friends that work for these tech companies that say, 'I want to leave my job but I'm afraid to give up the free massage and the free food,' and I have to ask them, 'Are you staying there for the right reasons?'" 
Amenities cannot be expected to stand in for a sense of purpose among employees, and companies have to work at fostering that spirit of community. "The spaces have to have meaning to the company and to the employees," said Verda Alexander, cofounder of Studio O+A. "The idea of superficial amenity spaces really needs to fall by the wayside."
So what kinds of amenities would not be considered superficial? Sometimes, essential amenities are determined by the culture of the organization, said John Liu, facilities director at Rakuten. At his company, "AV is gargantuan everywhere because that allows [companies] to have video conferencing with every office, to be able to sync up without having employees travel as much." Hoteling is another such amenity, which Liu finds he has to figure more and more into his headcount projections. 
However, workers aren't just concerned about short-term benefits for themselves or their employers. "People want to work for companies that care," Spilger said, "so a commitment to sustainability is a core amenity." The urban (or suburban) context, and the company's commitments to the community outside also figure heavily in employees' list of wants. "Those values are part of the new basics," said Jason Bonnet, vice president of development at Brookfield Properties. "I can get a paycheck from any tech company here, but what are you really doing when I step outside as it relates to improving where I live?" At Brookfield's new developments in San Francisco, such as 5M and Pier 70, office spaces are situated within a mixed-use context. The developers have built social impact into the plans, offering ground-level activations and donating spaces to non-profits. 
Talking about the backlash against tech giants in Seattle and San Francisco, Alexander said she wished offices could integrate "more amenity spaces that are maybe on the ground floor, accessible to the public and that interact with the public. I would love to see more social responsibility, environmental responsibility, and any kind of amenity space that could directly engage the public."
Spilger summed up the discussion by offering a demographic analysis of where workplace design needs to focus next. "A lot of amenities were driven by millennials—ping pong tables, foosball, free food, happy hours," he said. "Those millennials are starting families. They no longer need the happy hour or the ping pong table; they want flexibility, autonomy, and purpose behind the work."