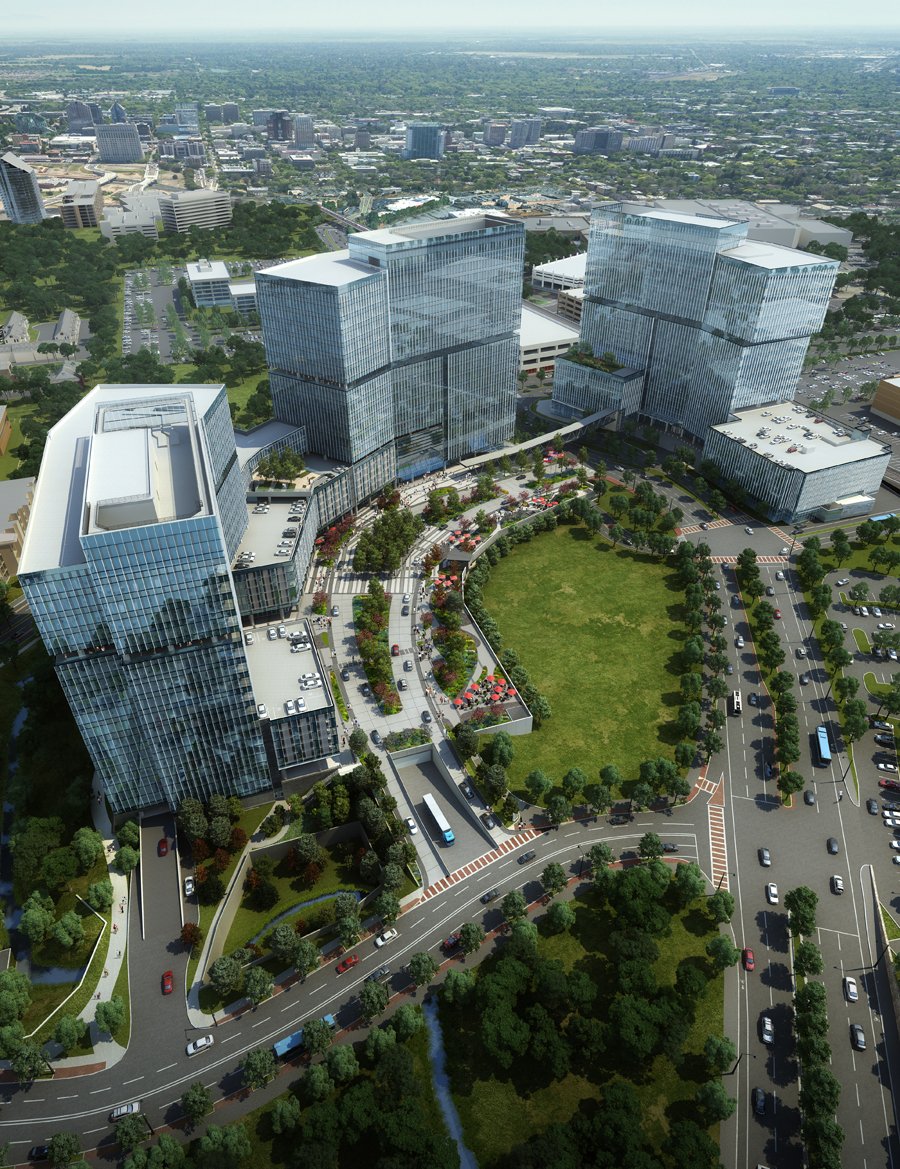 April 1, 2021
How Density Can Save the American Suburb
A Think Tank panel investigated how suburban densification can help with sustainability, affordability, and diversity.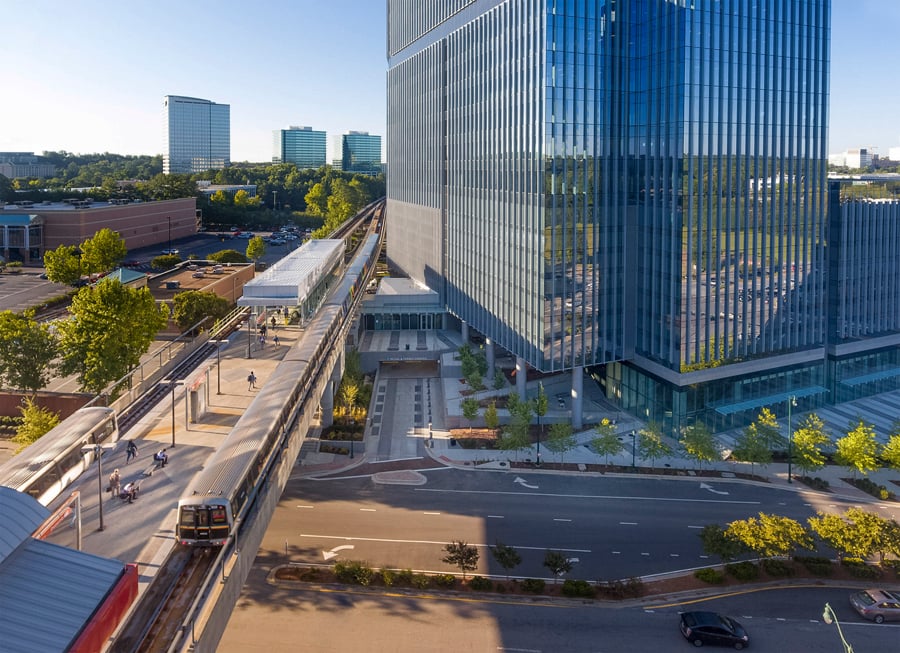 The regional shopping mall, that Interstate behemoth touted in the 1980s as "America's New Main Street," is going under. According to a recent study by Jones Lang LaSalle, approximately 80% of the regional malls now operating will close or be transformed over the next decade.
But transformed into what? Ellen Dunham-Jones, professor and director of the Urban Design Program, Georgia Tech School of Architecture, laid out the destiny of malls and other suburban complexes in a recent Think Tank Webinar, focusing on Greater Atlanta, entitled "Live, Work, Play: The New Densification of American Suburbs." Metropolis's editor-in-chief Avinash Rajagopal moderated the session. Atlanta architecture firm Cooper Carry hosted the event.
"Nationwide there are currently more than 400 proposals to retrofit malls," Dunham-Jones said. "Seventy of them have been substantially rebuilt to become the dense downtowns that suburbs never had. Two hundred of them have become hybrid medical/education facilities. And some are being regreened, turned into stormwater drainage parks because we never should have built there in the first place."
Density, density, density—that was the watchword that participants on the panel championed. Bill Halter, principal of Cooper Carry's Office Workplace Studio, stated that "the structure of the suburbs is different. There's no grid—they were formed by major highways going into smaller highways and then into subdivisions. But now suburbia is transforming and becoming denser."
It's common knowledge the suburbs are no longer the Ozzie-and-Harriot white enclaves they were in the 1950s. But Professor Dunham-Jones said the demographics had changed substantially enough that now the suburbs are nexuses of affordable housing.
"Since 2005 more Americans in poverty have been living in suburbs rather than in downtowns," she said. "The suburban garden apartment complex is the new affordable housing." But they are cheaply built, she explained, and nationwide between 2008 and 2016 we lost 9,000 such units because the roofs fell in. A high priority has to be preserving these garden apartments and connecting them to transit and retail, she said.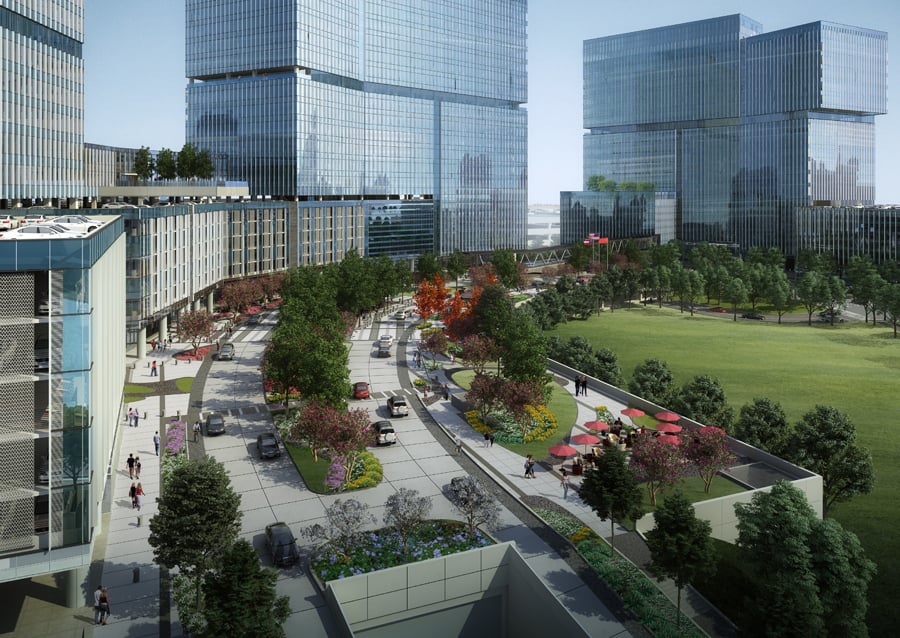 This effort is getting help from high places. Jacob Vallo, head of the Office of Transit Oriented Development, Real Estate and Art in Transit at MARTA, the Metropolitan Atlanta Rapid Transit Authority, the regional transit system, pointed to a $110 million fund by Morgan Stanley to promote and preserve affordable suburban housing nationwide.
"The great equalizer is transit," said Ann Hanlon, executive director of greater Atlanta's Perimeter Community Improvement Districts. "Now we've got Democrats in power in [Georgia's] DeKalb and northern Fulton and Counties. Before [those localities] were resistant to MARTA and now they all want it."
Suburbs with an urban ambience may be the future, Dunham-Jones said. "In the suburbs what people want to see is other people," she said. "To retain and attract folks they have to provide diversity, public spaces and an urban feel."
The Think Tank discussions were held on February 4, 11, and 18. The conversations were presented in partnership with  GROHE, Knoll Textiles, Landscape Forms, Material Bank, Mohawk Group,  TUUCI, and Woodard Craftmade. 
You may also enjoy "Designing for Health and Wellness in Atlanta"
Would you like to comment on this article? Send your thoughts to: [email protected]
---
Register here for Metropolis's Think Tank Thursdays and hear what leading firms across North America are thinking and working on today.