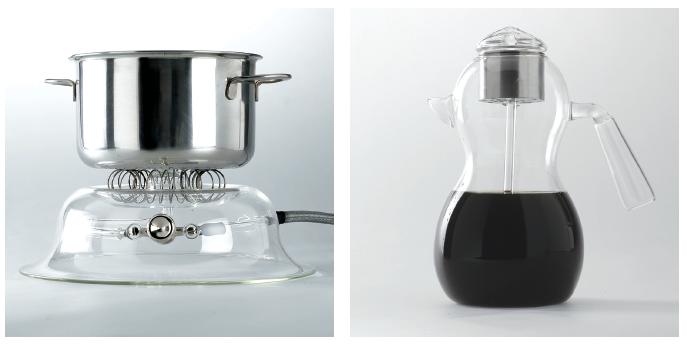 March 31, 2008
Creature Comforts
One of my favorite student projects at last year's ICFF was the House Creatures collection from Free University of Bozen – Bolzano: an ingenious assortment of colorful sheet-metal shelving, inventive lighting concepts, and elegant glass kitchen vessels. From last year's House Creatures collection: a gas burner by Harry Thaler and a coffee maker by Manuel […]
One of my favorite student projects at last year's ICFF was the House Creatures collection from Free University of Bozen – Bolzano: an ingenious assortment of colorful sheet-metal shelving, inventive lighting concepts, and elegant glass kitchen vessels.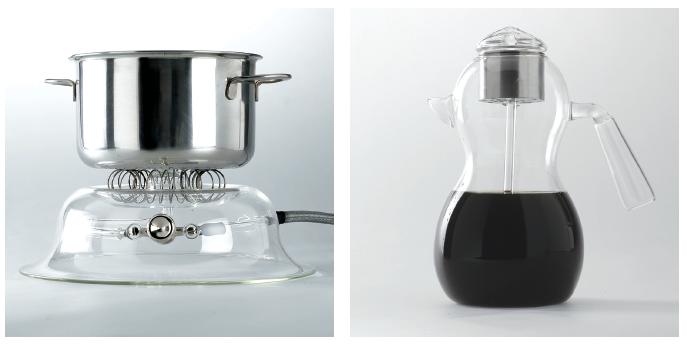 From last year's House Creatures collection: a gas burner by Harry Thaler and a coffee maker by Manuel Kostrzynski.
At this year's Salone del Mobile, in Milan, Free University will unveil a new collection of student work titled Fucina: small objects for the home and office that are designed to increase personal comfort and brighten leisure activities. (Unfortunately, Free University won't be at this year's ICFF—but four other promising design schools will be.)
From the early photos, it looks like Fucina will display the same simplicity, playfulness, and eccentricity that made House Creatures so appealing. Here's a sneak peek of three of the products that will be shown next month in Milan.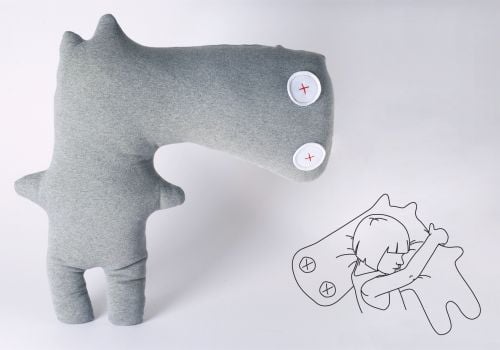 Martina Albasini's Nannolo pillow is designed for cuddling.
Evelin Weiss's Papierkorb is a recycling basket made from recycled paper maché.
Spicy, by Manuel Winkler, is a multifunctional deal shelf that could be used for spices, CDs, toiletries, or other small items.