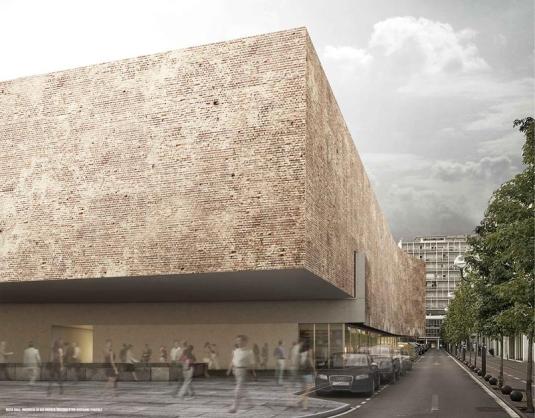 March 29, 2011
Eduardo Souto de Moura
Eduardo Souta de Mora. Photo: Francisco Nogueira At the youthful age of 58, Portuguese architect Eduardo Souto de Moura has won architecture's most prestigious award, the Pritzker Prize (regarded as architecture's Nobel Prize). He now enters the ranks of an elite lineage of architects who have been honored with the Prize since its inception in […]
Eduardo Souta de Mora. Photo: Francisco Nogueira
At the youthful age of 58, Portuguese architect Eduardo Souto de Moura has won architecture's most prestigious award, the Pritzker Prize (regarded as architecture's Nobel Prize). He now enters the ranks of an elite lineage of architects who have been honored with the Prize since its inception in 1979. One of Mr. Souto de Moura's early mentors, Alvaro Siza, also from Portugal, won the prize in 1992. It would appear the young protégé studied well.
Museu Paula Rego, Casa das Histórias, Cascais, Portugal. Photo: FG + SG/Fernando Guerra.
In architecture, lineage like this is significant because so much of the discipline is passed down through mentoring. To make a crass reference to popular culture, architects are perhaps like Jedi knights: trained in the ways of the "force" by their "masters". So, one lesson to take away from this is that a good master can make a difference. But this is only part of the picture. Souto de Moura worked in Siza's office for a mere four years, from 1975 to 1979. Since 1980 he has had his own office in his hometown of Porto, where most of his projects have been built.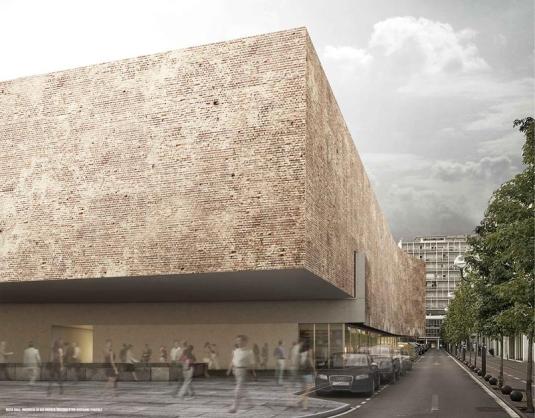 M9 Museum (proposed), Venice. Image courtesy M9 Museum.
Lord Peter Palumbo, Chairman of the jury, had this to say about the decision:
"During the past three decades, Eduardo Souto de Moura has produced a body of work that is of our time but also carries echoes of architectural traditions. His buildings have a unique ability to convey seemingly conflicting characteristics — power and modesty, bravado and subtlety, bold public authority and a sense of intimacy —at the same time."
As Blair Kamin, Pulitzer Prize-winning Architecture Critic for the Chicago Tribune, has noted, Souto de Moura is sometimes labeled a "neo-Miesian." This is a respectful way of saying his approach to architecture is similar to that of the late modernist architect, Ludwig Mies van der Rohe. Of course, while this stands out from the vantage point of Chicago, Souto de Moura has so far never built a project in the United States.
Estádio Municipal in Braga. Image courtesy nmota on panoramio.com.
It was Mies who said, "God is in the details." If this is true then Souto de Moura has surely found God. His designs, whether in ancient stone or steel, exhibit the clean, thoughtful evidence of the Miesian influence of technological modernism. However, if God is in the details so too is the Devil and this is something Souto de Moura must have understood as he forged his own oeuvre apart from any pedigree or historicized movement. Of course, the real truths behind why he won the Pritzker Prize can only be found in the lives of his buildings.
Guy Horton writes on architecture for The Huffington Post. He is a frequent contributor toArchitectural Record, The Architect's Newspaper, and author of The Indicator, a weekly column on the culture, business and economics of architecture, featured on ArchDaily. He is based in Los Angeles. Follow Guy on Twitter.