April 29, 2020
For Workplace Designers, Diverse Data Opens Up New Possibilities
Designers, clients, and researchers at a recent Think Tank event explained how information gathered from many different sources can improve the workplace experience.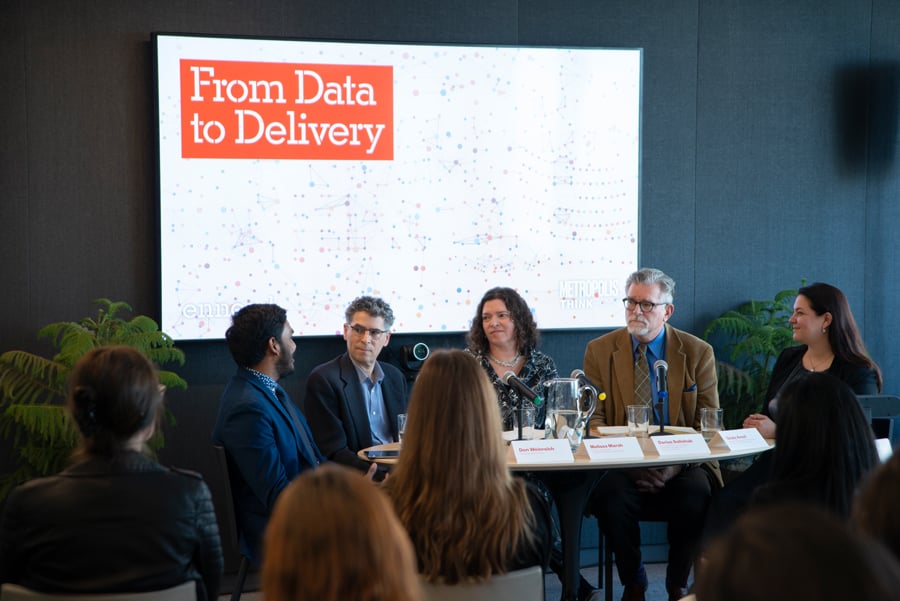 When making decisions about workplace design, information is everything. Designers and business leaders need to know how employees work, and what kinds of spaces and resources they require to perform at their best. But with myriad ways of collecting data, selecting the right research tools can make subtle and not-so-subtle differences in the results. In a recent Metropolis Think Tank panel discussion hosted by Ennead Architects in New York City, architects and researchers explored new ways to conduct research in buildings, and the idea that having diverse data opens up new design possibilities.
Evaluating and analyzing behavior is not easy, the panelists agreed. Laying out some basics, Ennead partner Don Weinreich explained: "To be good designers and deliver good solutions, we have to be curious." The questions you ask in research—about each demographic, its behaviors, and its needs— provide the best direction for decision making, rather than preconceived notions about what employees want.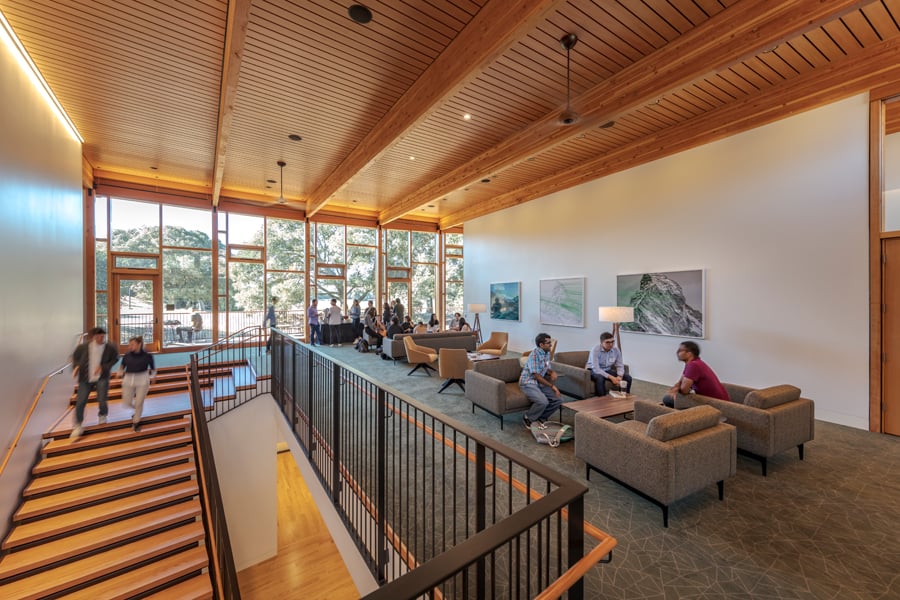 Though direct observation is the most commonly used tool to gather data, monitoring workflow in complex organizations can be a challenge. Finding answers to questions about workplace behavior can include modeling hypothetical scenarios and testing new rules to see how people respond. Data collection requires time to garner and understand that response. "If we're trying just to use these methods of survey, or observation, or even a database discovery to understand what could be, maybe what we're observing is how people think they should behave and not how they would best behave to optimize the work for them," said Melissa Marsh, founder of PLASTARC, a workplace and real estate strategy consultancy.
Unfortunately, some research is bound to fail, but iterating on failure can eventually lead to a breakthrough discovery. Darius Sollohub, associate professor at the New Jersey Institute of Technology, drilled down on this point. "If you can create an environment that is a sandbox, where you're set up to fail and you can learn from that failure, [and] it doesn't drive you out of that discipline or that profession, that is unbelievably valuable to this whole process of research," he said.
An oft-forgotten but important consideration is research outside the workplace. The panelists expressed a desire to learn about employee behavior as a whole rather than just in the building. Their lives, work-life balance, and beliefs outside work directly affect the research— especially in new trends like working remotely. Regarding developments in virtual collaboration, differences in remote work are "going to be inevitable," Weinreich said. "People communicate on many different levels."
The Think Tank discussions were held on February 26 and 27, 2020, in New York City. The conversations were presented in partnership with Arc-Com, DXV GROHE, KI, Kimball, and Versteel.