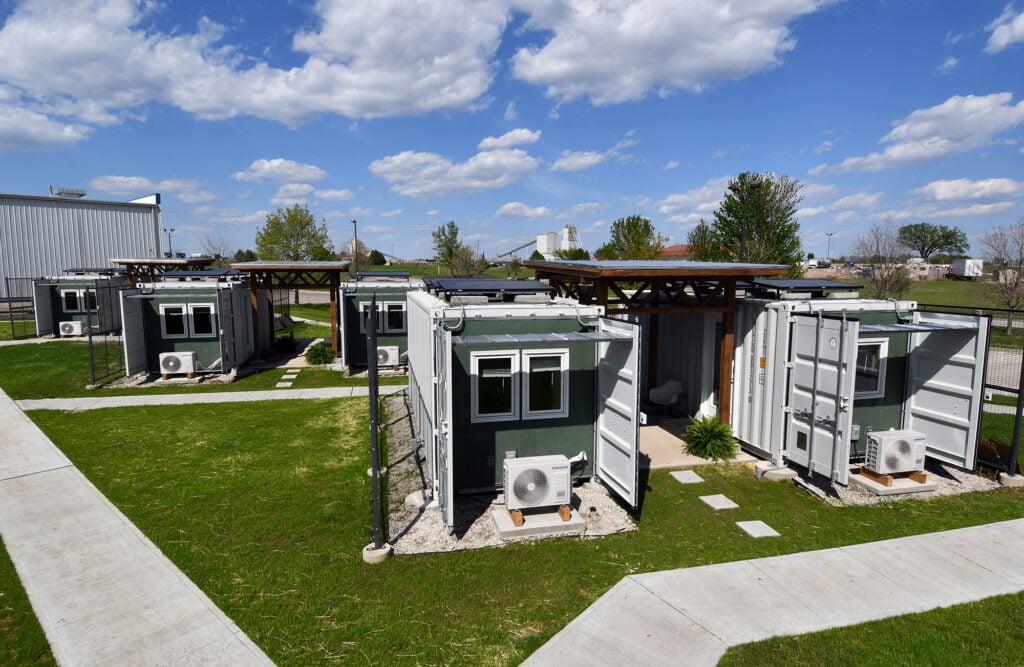 June 21, 2022
Four Multifamily Projects Showcase Sustainable Living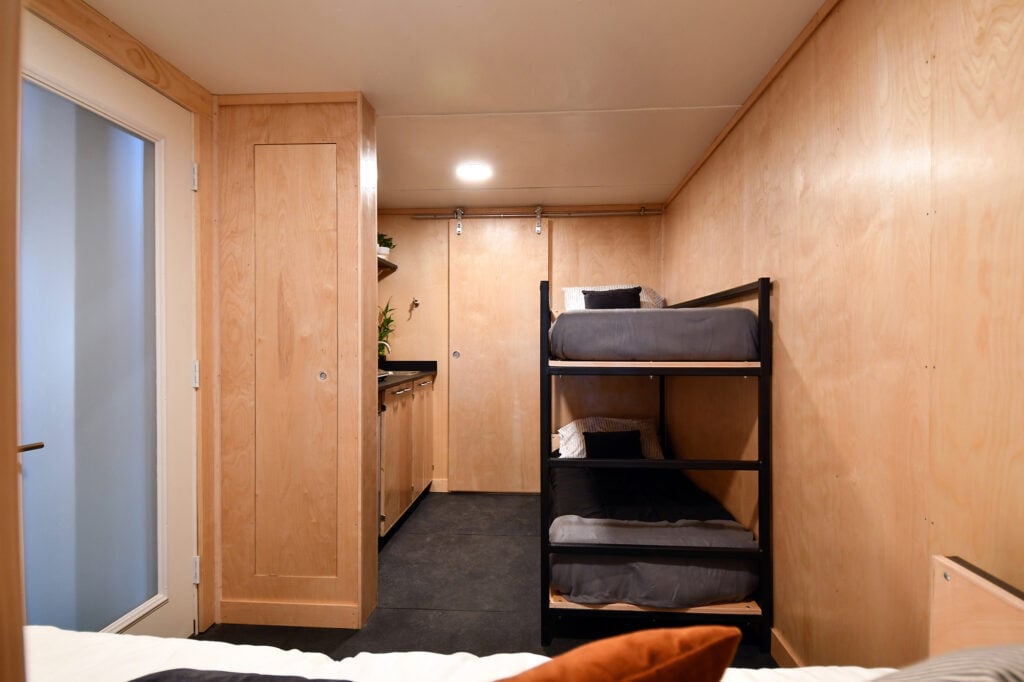 Midwest Multi-Family/Mixed Use
Studio 804, Monarch Village, Lawrence Kansas (top multifamily)
With the introduction of Monarch Village, twelve tiny dwellings expand the Lawrence Community Shelter's ability to provide supported environments in which individuals experiencing homelessness can quarantine or isolate.
Over the long term, the dwellings will afford individuals and families staying at the Lawrence Community Shelter a commodity that typically evades households experiencing homelessness: privacy. A lack of private space can feel unsafe and triggering and is a frequent reason unsheltered individuals and families cite for avoiding emergency shelters in their time of need. Simultaneously, they would reduce the number of guests sleeping in the dorms, facilitating better social distancing thus keeping the entire population safer from airborne illnesses.
These homes are especially unique in that they are the first in North America to feature full, private bathrooms for the residents.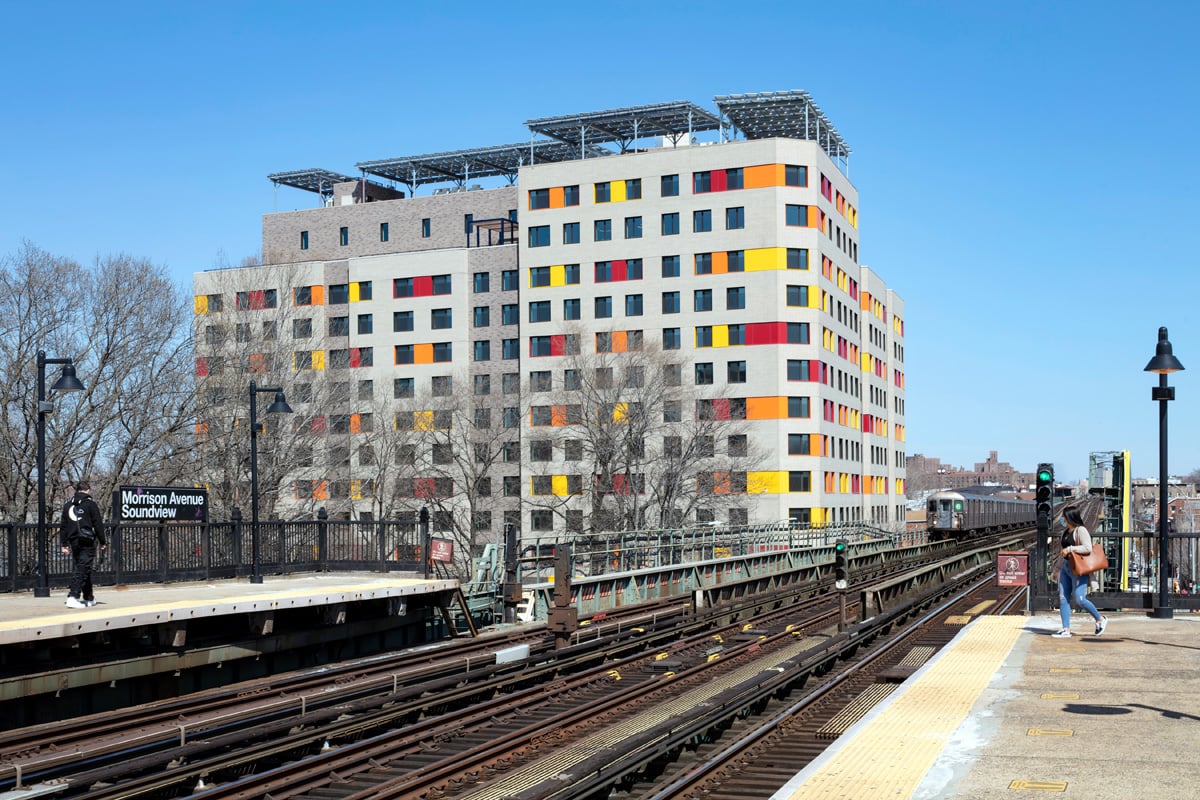 Northeast Multi-Family/Mixed Use
Dattner Architects, Metcalf Avenue Apartments, the Bronx, NYC
The 12-story building includes 249 units of mixed-used affordable housing with ground floor retail and community facilities. It has been pre-certified by Passive House Institute US + 2015 (PHIUS) and is on track for Passive House certification this summer.
Marvel, Stonewall House, Brooklyn, NYC (Honorable Mention)
Stonewall House is the largest LGBT-welcoming elder housing development in the country. It is Enterprise Green Communities Certified.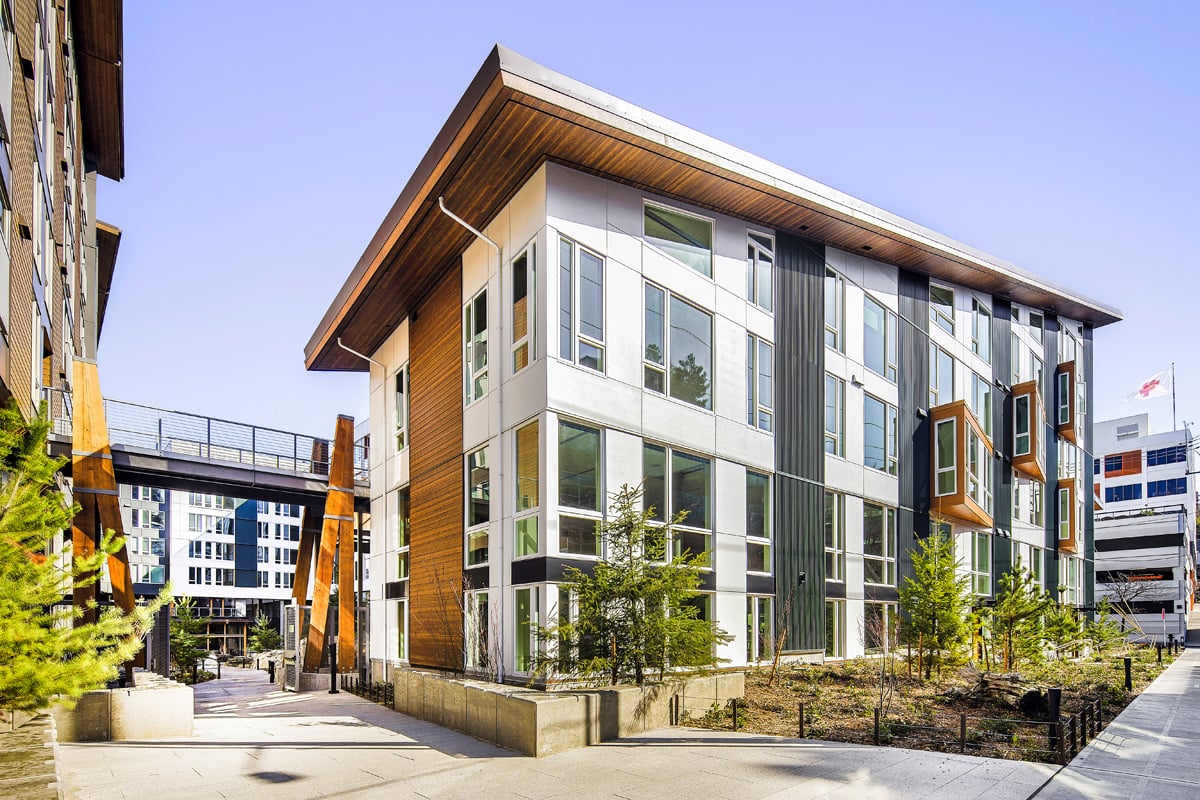 Northwest Multi-Family/Mixed Use
Sitka, Runberg Architecture Group, Seattle, WA
Sitka is a 7-story, 384-unit building in Seattle's thriving South Lake Union neighborhood that is LEED for Home Platinum certified and Salmon Safe certified. The project is the first multifamily project in the U.S. to use a Wastewater Heat Recovery system to capture heat from outgoing wastewater and reuse it for domestic hot water heating; and a greywater harvesting system that diverts water from showers and laundry for on-site irrigation.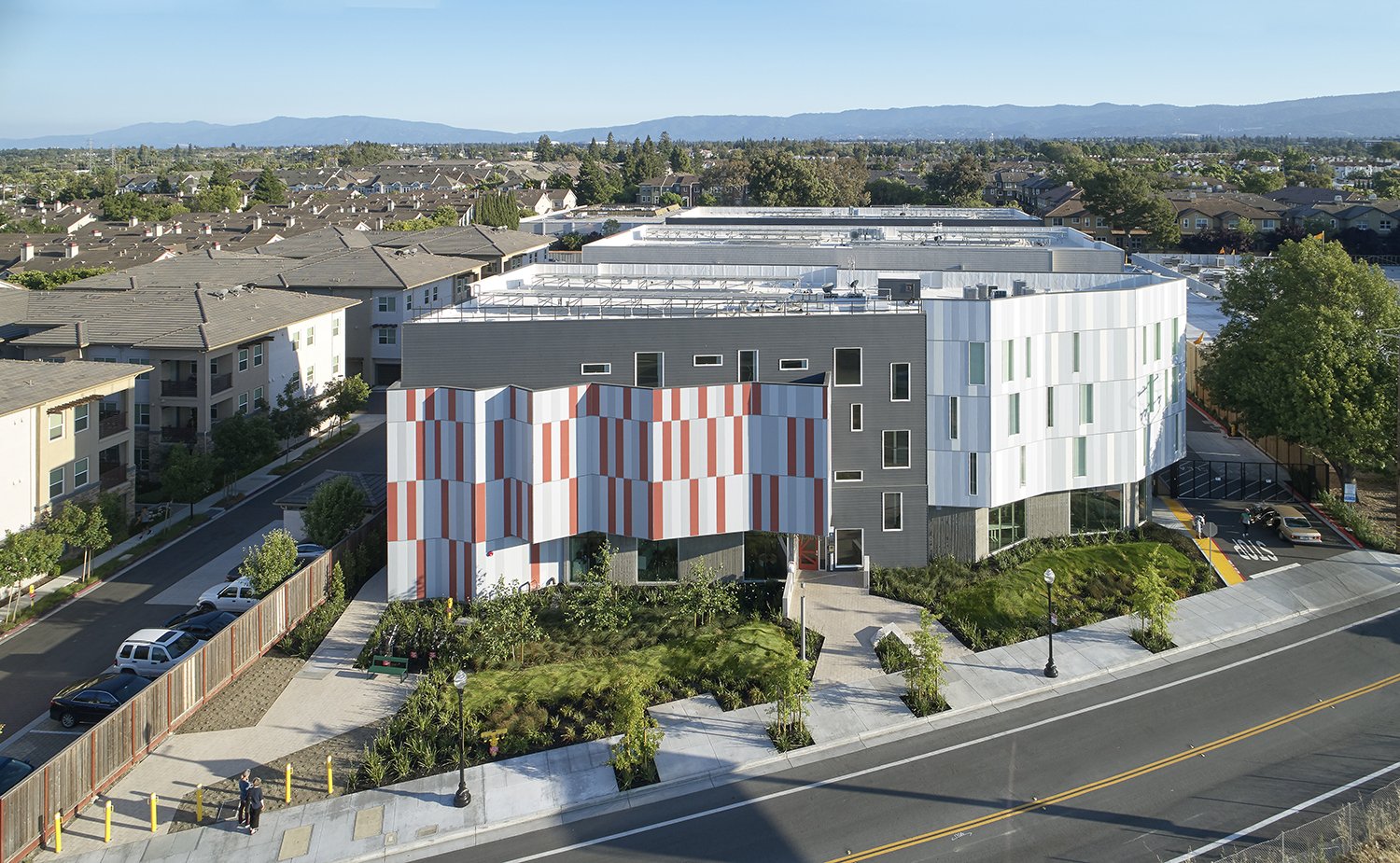 West Multi-Family/Mixed Use
David Baker Architects, Edwina Benner Plaza, Sunnyvale, CA
This all-electric building is among the first affordable developments in California to have zero operating emissions. It transforms an underutilized site with 66 supportive homes for formerly homeless and low-income families, much needed in housing-crunched Silicon Valley.
Would you like to comment on this article? Send your thoughts to: [email protected]