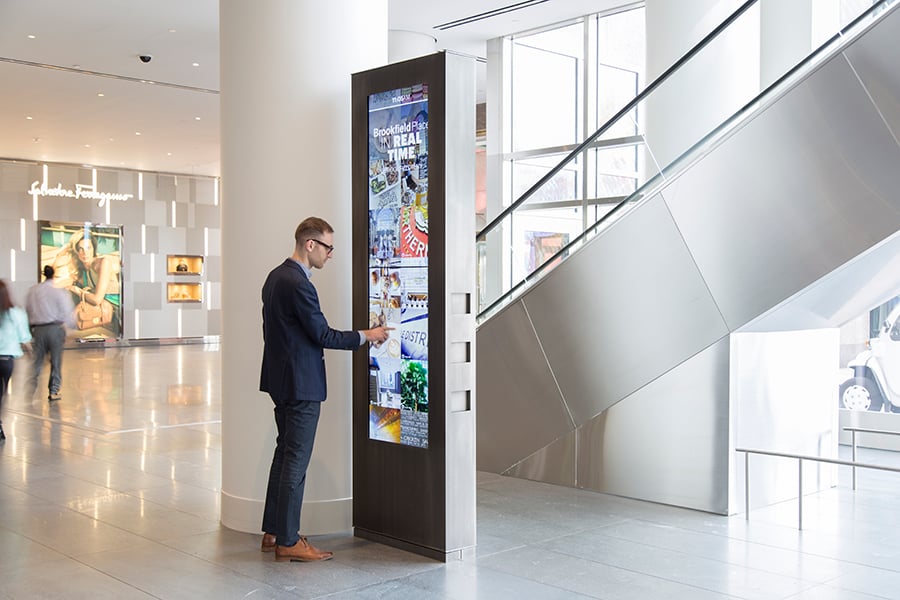 August 14, 2018
Experience Design Is Essential for Cities to Thrive in the 21st Century
Metropolis's director of design innovation, Susan Szenasy, led a panel at the Gensler-designed 500 West 2nd Street tower examining how certain experiences (both physical and digital) now drive urban design.
---
In the new experience economy, how do we create public spaces—entire cities, even—that meet the expectations of their inhabitants? Leveraging real life and digital design to support urban activity, to inspire, educate, and empower people, to foster a shift in values—these are the new challenges of urban design. On April 4 at Gensler's Austin office, Metropolis's director of design innovation, Susan Szenasy, led the panel "Quantifying the X Factor of Design" to examine how cities are evolving in the digital age and how expectations of experience now drive design.
Considering Szenasy's question of what the digital world can provide and what it has taken away, Bonnie Reese, director of digital experience at Gensler Austin, emphasized the need to move design away from expectations of convenience toward the notions of meaning and value. Informing individuals about their experience in a city—for example, how choosing public transport helps create a more empathetic population—helps invite more people into a conversation. The key is to create spaces that are flexible and can play to different modes of use—from the purely functional, to entertainment or discovery—thereby helping people derive value from experience. "Designers need to ask," says Reese, "what influences how people have a positive experience?"
Looking at the urban scale, Todd Runkle, principal/managing director at Gensler Austin, noted that architects have the power to influence developers to think strategically beyond a single building to the city block. "It's being a connector of people and places," he says, "not just a provider of architectural services." He adds that architects shouldn't be afraid to solve complex problems of infrastructure, utilities, and transportation that create a better holistic vision for the city.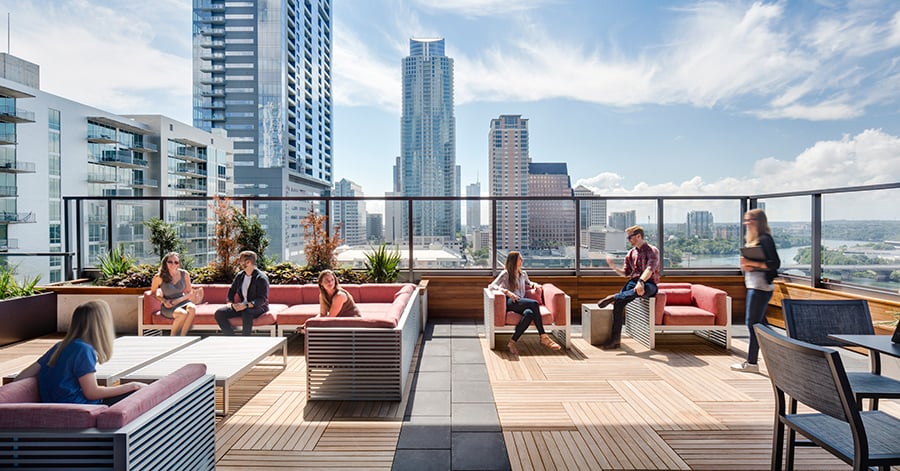 ---
"It starts with being uncomfortable with the unknown," says Chelsea Collier, founder of Digi.City, an organization that advocates for collaboration and innovation in smart city policy. She sees successful cities taking the lead on addressing those crucial infrastructure problems. "We will become consumers of cities…cities that can't figure out the user experience [or] think long-term in terms of physical and digital infrastructure will have a harder time catching up. Cities that do, will catapult. Austin is one of them," she says.
Simon Atkinson, smart city expert and professor at the University of Texas at Austin's school of architecture , alluded to patches of real hope and progress in North America such as adaptations of vertical farming and Greenest City, the Vancouver initiative to address a range of environmental challenges. However, the fundamental problem in the U.S., he says, is a human disconnect that is the result of "shutting down network systems and opportunity systems because we want one part of the city for one group of people and another for another group of people." The focus must be on connecting—literally using transit to bring access to a wider range of people at the neighborhood level. That, in turn, brings about new connections among communities that have been "blown apart." It seems that the "x factor" is building trust in a divided culture: trust in each other and in a shared, sustainable, and diverse future.
The Think Tank discussions in Austin, Texas, were held on April 4 and 5. The conversations were presented in partnership with Sunbrella, DXV/GROHE,Wilsonart, Visa Lighting, and Lutron. 
You may also enjoy "Metropolis Magazine's 10 'Buzzing' Design Cities of 2018."