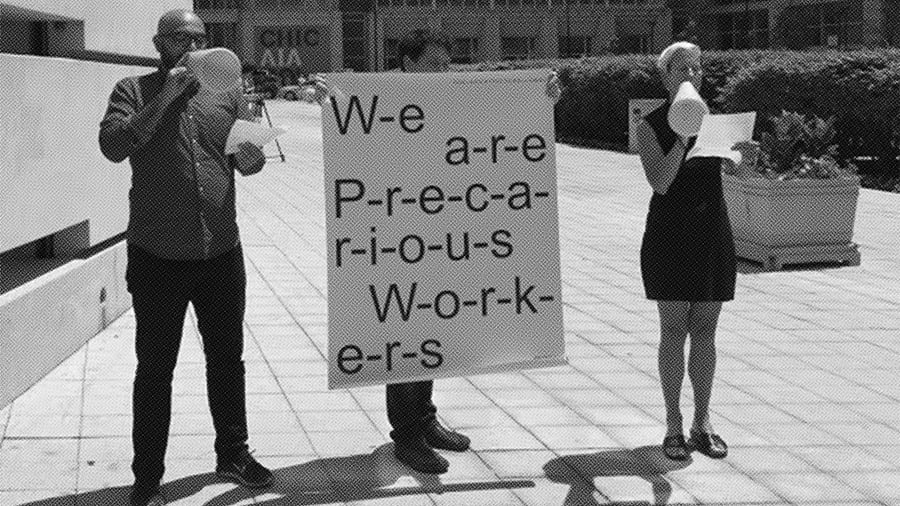 June 9, 2017
How Well Does Your Architecture Firm Treat You?
JustDesign.Us, a new certification system powered by an employee questionnaire, hopes to spotlight those architectural studios that are taking equitable labor practices seriously.
Whenever a friend lands a job at a starchitect's office, my response is always twofold. The first reaction is a huge congrats on their achievement—after all, it's what many of us dreamed about in school—and then right after, I ask, "but aren't you afraid they'll keep you for 13 hour days?"
This is just one of many labor concerns often left out of the greater discussions surrounding the field of architecture. But three advocacy groups have come together to address these issues and are aiming to make the labor of architecture more transparent.
JustDesign.Us is a new certification for best labor practices in architecture that was born out of a collaboration between three different groups: The Architecture Lobby, a Metropolis 2017 Game Changer that advocates for the architectural labor force, Equality in Design, a group of students from Yale School of Architecture committed to promoting and helping women in the architectural workforce, and Women in Design, Harvard Graduate School of Design's student advocacy group working to promote equity and equality through and in the design field. The certification has also attained some notable endorsements from ArchiteXX and SEED Network. So how does an architecture office get recognized, exactly?
The process is driven by an employee questionnaire that addresses numerous different labor practices that employers are, or aren't, providing their employees. Beyond more obvious questions—like, "Is your wage commensurate with your experience?" or "Are you paid equitably as compared to your colleagues of other genders?"—there are less expected inquiries such as: "Does your firm have a family leave policy?" "Are you a participant in discussions that determine the work you are assigned?" and "Do you know how your firm determines promotions?"
This certification process could potentially give the firms that are acting responsibly a leg up over other firms, particularly in terms of recruitment. With progressive movements sweeping the nation, as witnessed by the democratic socialist ideals embraced, particularly by younger voters, during the 2016 primaries, more and more laborers are looking for practices that act equitably.
Furthermore, the certification allows people to see past the cache of the latest exciting project and into the often overlooked—but incredibly important—labor practices that impact those who make those projects happen in the first place. Without groups like the Architecture Lobby or new certification systems, we will only maintain the status quo—like 13-hours- days that, in effect,  discriminate against working mothers and, increasingly, fathers.
Nominations are now open. You can fill one out for a firm you currently work for or have worked for in the past. All nominations must be in before July 15th. The inaugural list will be announced in December 2017.