May 12, 2012
Judge a Franchise by Its Cover
The Hunger Games logo is a symbol you've seen on books in the hands of people everywhere and on movie posters plastered all over subways and theaters. The infamous logo originated from Tim O'Brien, an adjunct professor in Pratt Institute's Undergraduate Department of Communications Design who illustrated the three The Hunger Games' covers for Scholastic. The […]
The Hunger Games logo is a symbol you've seen on books in the hands of people everywhere and on movie posters plastered all over subways and theaters. The infamous logo originated from Tim O'Brien, an adjunct professor in Pratt Institute's Undergraduate Department of Communications Design who illustrated the three The Hunger Games' covers for Scholastic.
The Hunger Games cover design by Tim O'brien
The Hunger Games movie poster designed by Ignition Print
O'Brien is an illustrator and portrait painter who's work has been featured on the cover of Time, Harpers and Rolling Stone, among others. His paintings are in the collection of the National Gallery, Washington, DC., and he is a winner of the prestigious Hamilton King Award from the Society of Illustrators. His work is intricately detailed and imaginative with a curious balance of realism and fantasy that makes him the perfect fit for The Hunger Games. Not so coincidently, his wife Elizabeth Parisi happens to be the Creative Director at Scholastic.
O'Brien's depiction of the mockingjay pin is intriguing because it transforms an object used as a symbol in the story to an iconic logo that now represents a multi-million dollar franchise. His illustration informed the actual pin used in the first movie of the series and the logo used for the branding.
In his recent TED talk Chip Kidd tells a similar story of book cover becomes major franchise branding when he talks about his experience designing the Jurassic Park cover. What started as a simple tracing of a T-Rex skeleton for the book cover later became the basis for a brand that now houses an almost never ending film series, clothing line, video games, and comics.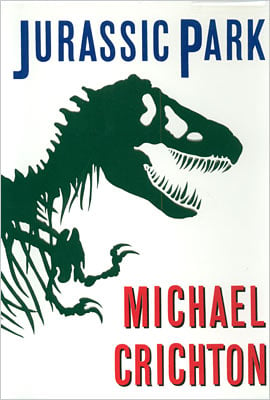 Jurassic Park cover design by Chip Kidd,
Photo courtesy designerstalk.com
Jurassic Park film logo
A lot of film branding often diverges too far from the original vision depicted in the book cover, which might have inspired a much better visual branding. Here is a look at some books that went from book to movie and could have used some help from their original cover designers.
American Psycho book cover design by The Lloyd Ziff Design Group
image courtesy bookcoverarchive.com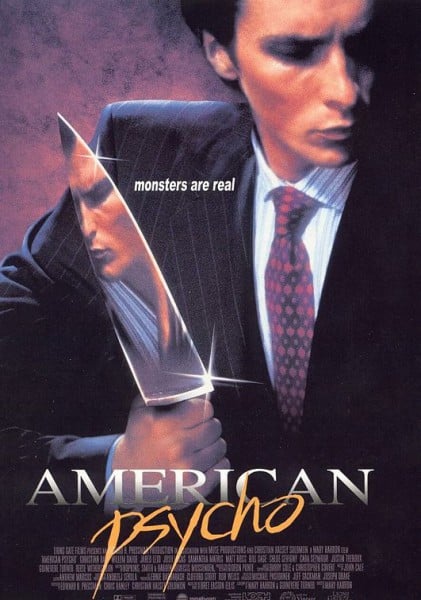 American Psycho movie poster designed by Indika Entertainment Advertising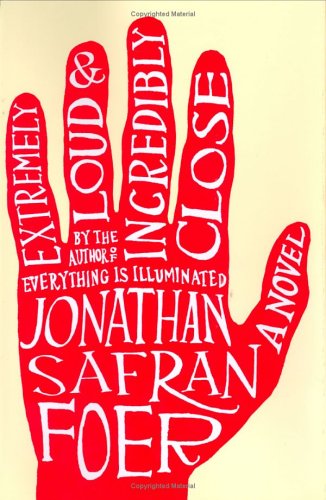 Extremely Loud and Incredibly Close cover designed by Gray318,
image courtesy bookcoverarchive.com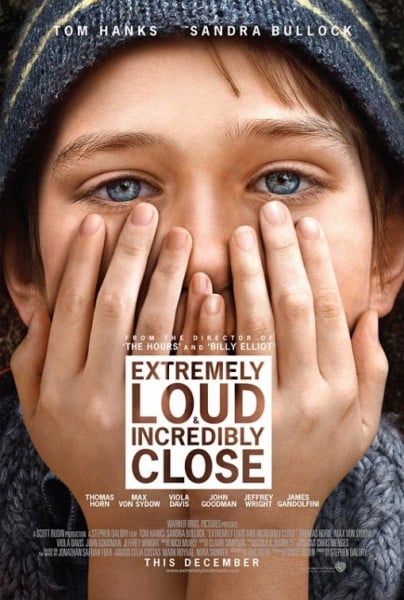 Extremely Loud and Incredibly Close movie poster designed by BLT COMMUNICATIONS, LLC
On the Road cover design by Greg Mollica,
image courtesy bookcoverarchive.com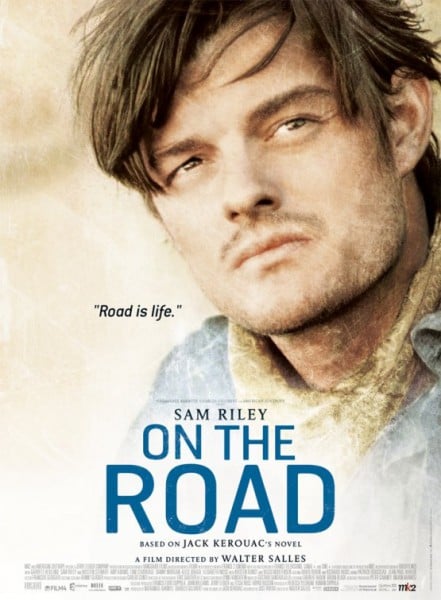 On the Road movie poster designed by Le Cercle Noir