February 10, 2009
MoMA's Wandering Eye
The museum searches Korea for products and uses a Brooklyn subway station as a temporary gallery
Tomorrow marks the official launch of Destination: Seoul, a collection of 75 objects from South Korea featured in the MoMA Design Store. The exclusive and eclectic line of products-ranging from tabletop accessories to eye-catching bags to children's items-bring a mix of attention to detail, whimsy, and a nod toward sustainability.
Street Banner Bag
Dong Hwan Kim, 2007
Bird and Cloud Salt and Pepper Shakers
Daniel Jo, 2008
Korea is the latest country on which MoMA has turned its spotlight. Previous MoMA destinations include: Japan, Finland, Denmark, Buenos Aires, and Berlin. And while many of the featured items in Destination: Seoul can be cataloged under tsotchke—as has been the case in past years—the program provides a glimpse into an oft-overlooked pool of young design talent.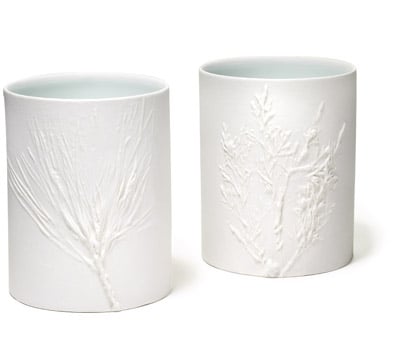 Forest Cup Set
Sang Jong Yoon, 2006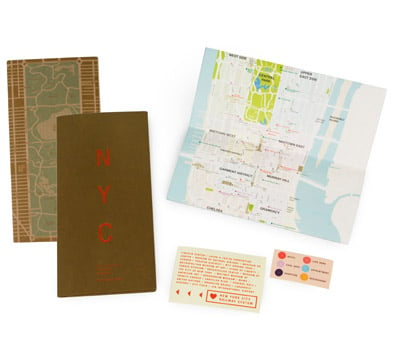 Subway Travel Folder
Ji-Hwan Kim,Sol Jin, 2008
Left to right: Recycled Cloth Gorilla Plush/Mearry Design Team, 2007; I.dear Speakers/Sang-bum Kim, 2007; Fairytale Bookmark Set/Jin Sun Suh & Zoo No O, 2008; and Wooden Blocks Rattle Set/Jae Keun Song, 2008
(Click items to view larger)
Meanwhile, a little closer to home, MoMA has set its sights on Brooklyn's bustling Atlantic Station for its new communications campaign. In this large-scale marketing plan they refer to as "station domination," the organization displays reproductions of 58 well-loved images from their collection while touting the benefits of becoming a member of the museum (to the chagrin of the more local Brooklyn Museum?).
MoMA Atlantic/Pacific subway project
(Credit: Jeff Baxter)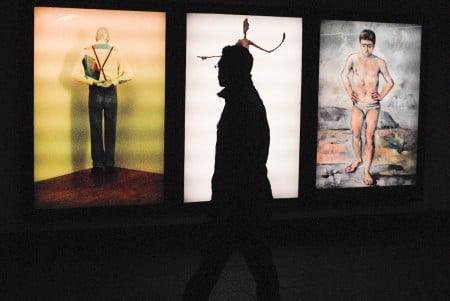 They have also launched a new site that maps out where within the maze-like corridors of the station you can find the imagery along with information on how to access audio commentaries of selected paintings, drawings, and objects on view.
For those of you who brave it to the outer borough from now through Thursday, brochures are being distributed at the street level that will grant you free admission to MoMA and a discounted membership.